Yes, Architect Barbie.
In Barbie's 50 years, this is the first time she's explored architecture as a possible career path. Mattel has partnered with the American Institute of Architects (AIA) to conduct architecture workshops with Architect Barbie for young girls at the AIA Convention and Design Exposition, which was this past month. Hooray for encouraging girls to become architects!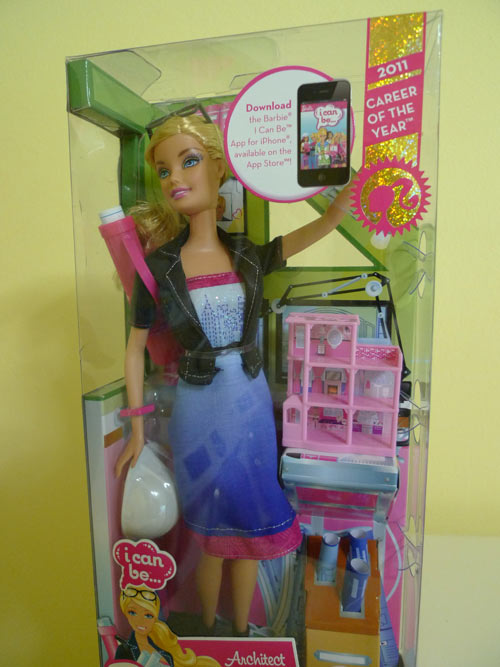 In addition to spreading the word about a career in architecture, Mattel is also introducing a trade focused design competition for members of the AIA. The challenge is to design Barbie's new Dream House using guidelines provided direct from Barbie herself (see below). The finalists selected by Mattel and the AIA will have their work displayed online for the public to vote on and choose the winner. It has already started, and the finalists will be announced by the AIA on 7/12/11. The winner, who will be chosen by the public through online voting, will be announced on 8/2. I can't wait to see the finalists!
In case you were interested, here are the competition guideline highlights, direct from Barbie:
My Dream House™ should reflect the best sustainable design principles and also be a stylish space that I can live in comfortably.
A sleek, smart home office is important for any doll. With more than 125 careers, I need a spacious office that can accommodate my hi-tech gadgets for meetings, client visits and presentations.
I love to entertain so I need living and dining areas that are open and connected allowing for mingling and easy entertaining from one room to the other.
The kitchen should be functional and fabulous with top-of-the-line appliances — large countertops and lots of space to cook. I also love natural light in my kitchen so windows are critical. I am quite the chef you know!
As the original "fashionista," you can imagine how large my closet needs to be! I have unlimited fashions and accessories, so I need lots of shelving, shoe racks and a closet that can be easily organized—getting ready can't be a chore every day.
As the ultimate "California girl" from Malibu, I am all about location, location, location! My house must have fantastic views of my fabulous backyard and overlook the ocean.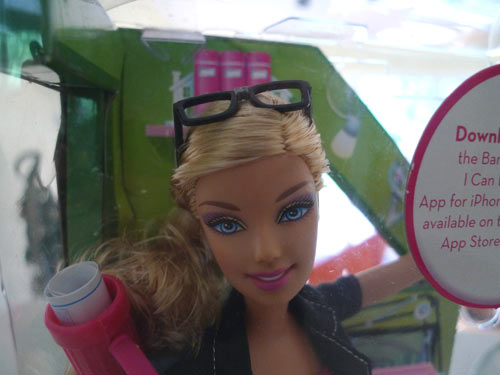 Architect Barbie comes with a hard hat, blueprints, a small-scale model of the Dream House, a building-themed outfit, and — of course — black-rimmed architect glasses! Unfortunately, if Barbie has ever been on a construction site, she will quickly find out that those heels are a recipe for disaster. Nevertheless, a cute idea. What do you think of Architect Barbie?