Architect Karim Andary spent more than 20 years in Paris before deciding to move to Beirut, Lebanon to live. Setting up house in a discrete and plain building, Andary saw potential in the existing space that had a conventional layout. Having lived in small Parisian apartments, focus was set on maximizing storage and creating living spaces that felt spacious.
As Andary sees it, small houses are to provide shelter and to store our stuff, while larger houses take care of those needs, while also providing utilitarian-free spaces, like recreational and architectural areas.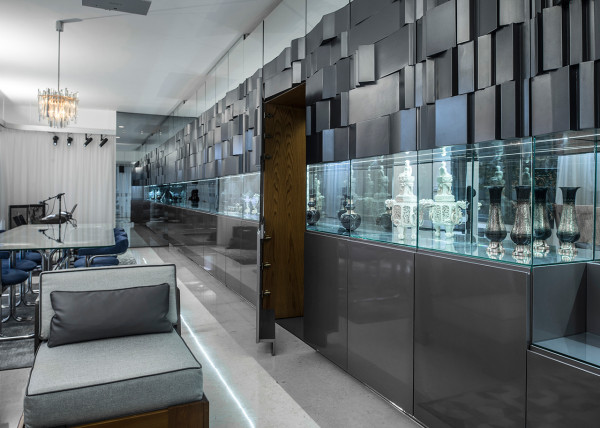 The living room, or lounge, has an entire wall that acts as the main storage for the apartment. It's covered in glass and glossy surfaces, reflecting light and making the room appear larger.
About halfway up the storage wall is a glass box that can be seen from the lounge through to the hallway. The family can display their important items there.
A custom metal rail spans the room allowing curtains to close and speakers and stage-type lighting to be fixed for performances.
A video projector turns the room into a movie theater.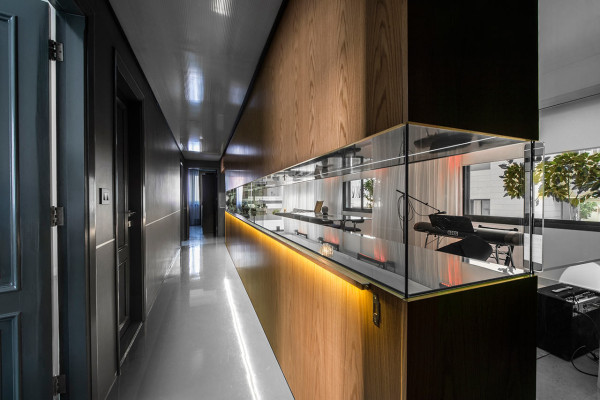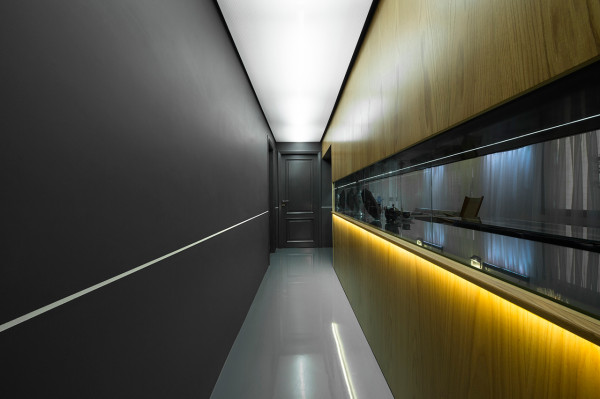 Once you enter the apartment, you immediately leave the outdoors behind and lose your bearings – that's intentional. The hallway acts as a "backstage" area for the lounge, kitchen, and private spaces, and it's dark grey walls and seamless floor do just that. On one side of the hallway, there's a glass box that lets visitors peep into the lounge area on the other side.
The stainless steel cabinets in the kitchen hide cooking equipment leaving the counters free and clear.
In the kitchen, the lights change giving the space different vibes when wanted. A corner booth was inspired by a local 1970's cafe around the corner.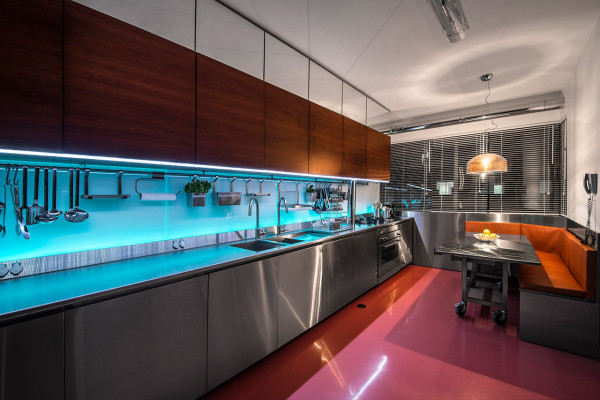 Photos © Ieva Saudargaitė & Karim Andary Architecte, except where noted.

Design From Around The Web