We've seen some pretty amazing things done with paper (remember these and these?) and the material's possibilities never ceases to surprise me and blow my mind. And now, Japanese artist Katsumi Hayakawa's work is no exception. VOID and SOLID, a new way of worldmaking was an exhibition at Yusto / Giner, a gallery in Spain, that presented a collection of paper works that examine the impact of architectural density, while keeping the delicate nature of the paper in mind.
Watch the video to get a sense of the thought process and skill that goes into each piece:
His attention to detail and methodical process of cutting, folding, and gluing makes you think twice about the laborious task it is to handcraft each piece. The architectural sculptures show Hayakawa's exploration into space and perspective and how mankind can lose sight of himself through man's never-ending need to keep building skyscraper after skyscraper.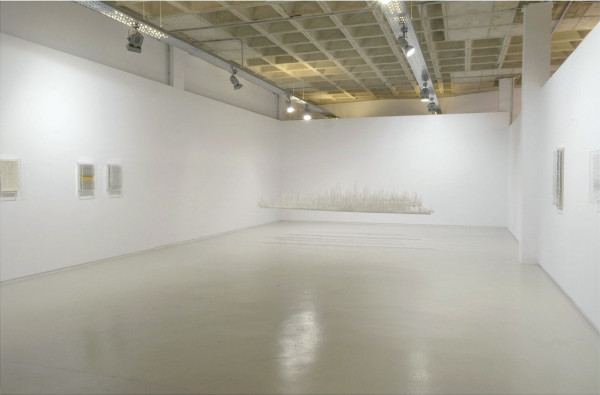 Photos courtesy of Yusto / Giner and Katsumi Hayakawa.