As a continuation of our explorative series of classic and modern design in collaboration with Be Original, we learned more about the iconic Swan chair designed by Arne Jacobsen, manufactured by Republic of Fritz Hansen.
The relationship between designer Arne Jacobsen and Republic of Fritz Hansen began in the 1930s when Jacobsen designed a chair from steam bentwood and leather. But it wasn't until nearly 20 years after that they reached commercial success with the introduction of the Ant Chair (1952) and the Series 7 chair (1955). It was technological advances in laminated wood that inspired Arne Jacobsen to design a chair with seat and back in one piece.
The Swan Chair was designed for the lobby and lounge areas at the Royal Hotel in Copenhagen, in 1958, along with the famous Egg chair. It's hard to say when it made a leap into the residential market, but it's always been a chair that seems to blur the line between contract and residential, making it a very versatile design with timeless qualities. Its sculptural qualities are likely what attracted homeowners.
Christian Grosen Rasmussen, Head of Design for Fritz Hansen, explained that they located a young Hungarian sculptor named Sander Paesi who had worked with Arne Jacobsen on the Egg and Swan chair models and he talked about how determined Jacobsen was to get the chairs just right. They build models over and over again to achieve perfection. Paesi said that sometimes it was really exhausting but in retrospect, the result speaks for itself.
"It also took quite a while to develop the Egg and the Swan Chair as it was new technology. Arne Jacobsen once said that he worn out 3 cars and 6 suits driving back and forth between Copenhagen and Fritz Hansen to have meetings about these products," Rasmussen noted.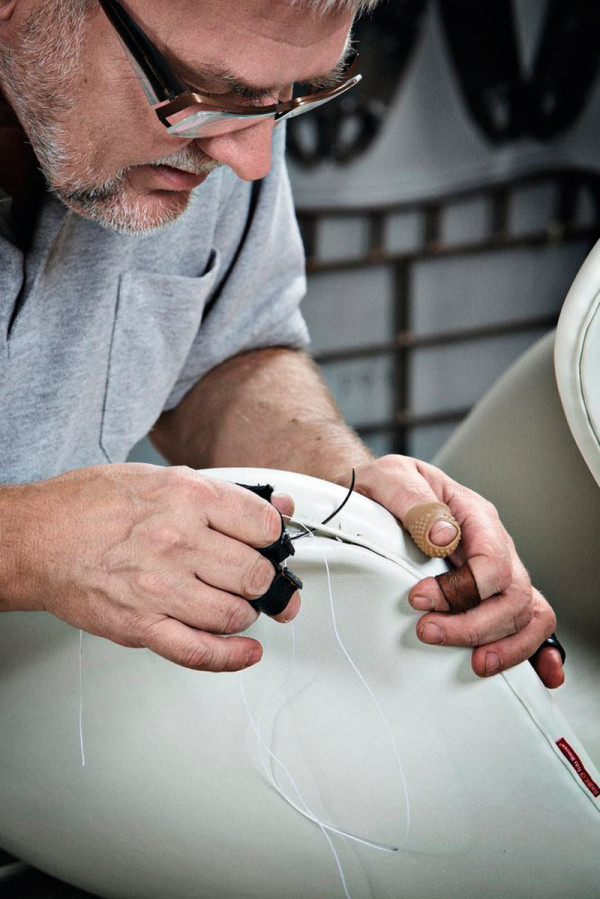 As one of the first chairs made from molded foam as part of "organic modernism", the Swan made its mark in design history. The first Swan chairs were based on a wooden frame and then upholstered with springs, natural fibers, fabric etc. But Jacobsen, being a true modernist, was always embracing new technology and so the new manufacturing method of the Swan made a mark at the start of the modern furniture-making era.
The process of making a Swan chair spans many days because the leather has to be wetted and dried to get the right shape for of the Swan shell. After that, many hours go into the upholstery process. The mold itself and base is done by machines, but all of the upholstery (cutting, gluing, stitching) and soft foam work (cutting and gluing) is done by hand.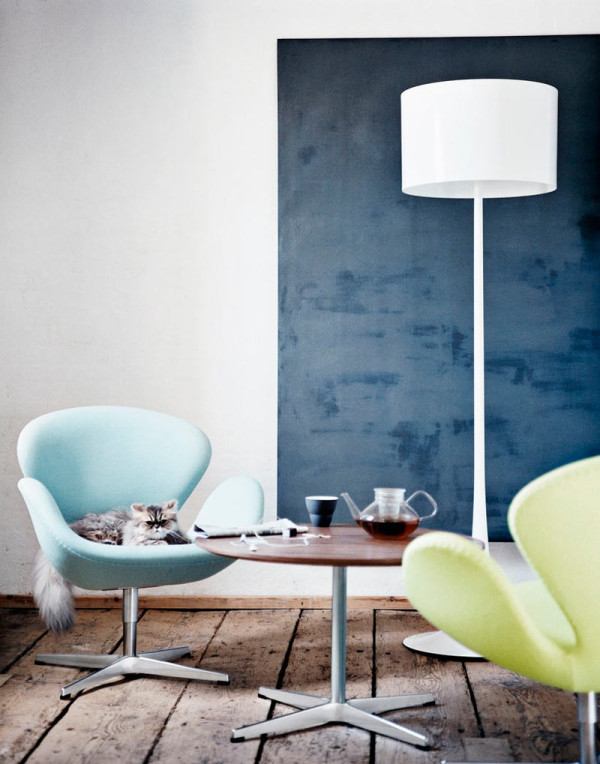 According to Rasmussen, a timeless piece is defined by its "balance between past, present and future." The Swan chair, along with its big brother the Egg, has stood this test of time because, as Rasmussen says, "it marked a new era in upholstered furniture. Furthermore its elegant curves and inviting appearance is close to perfect."
We are looking forward to seeing what Arne Jacob product updates or releases the Republic of Fritz Hansen has in the pipeline.

Design From Around The Web