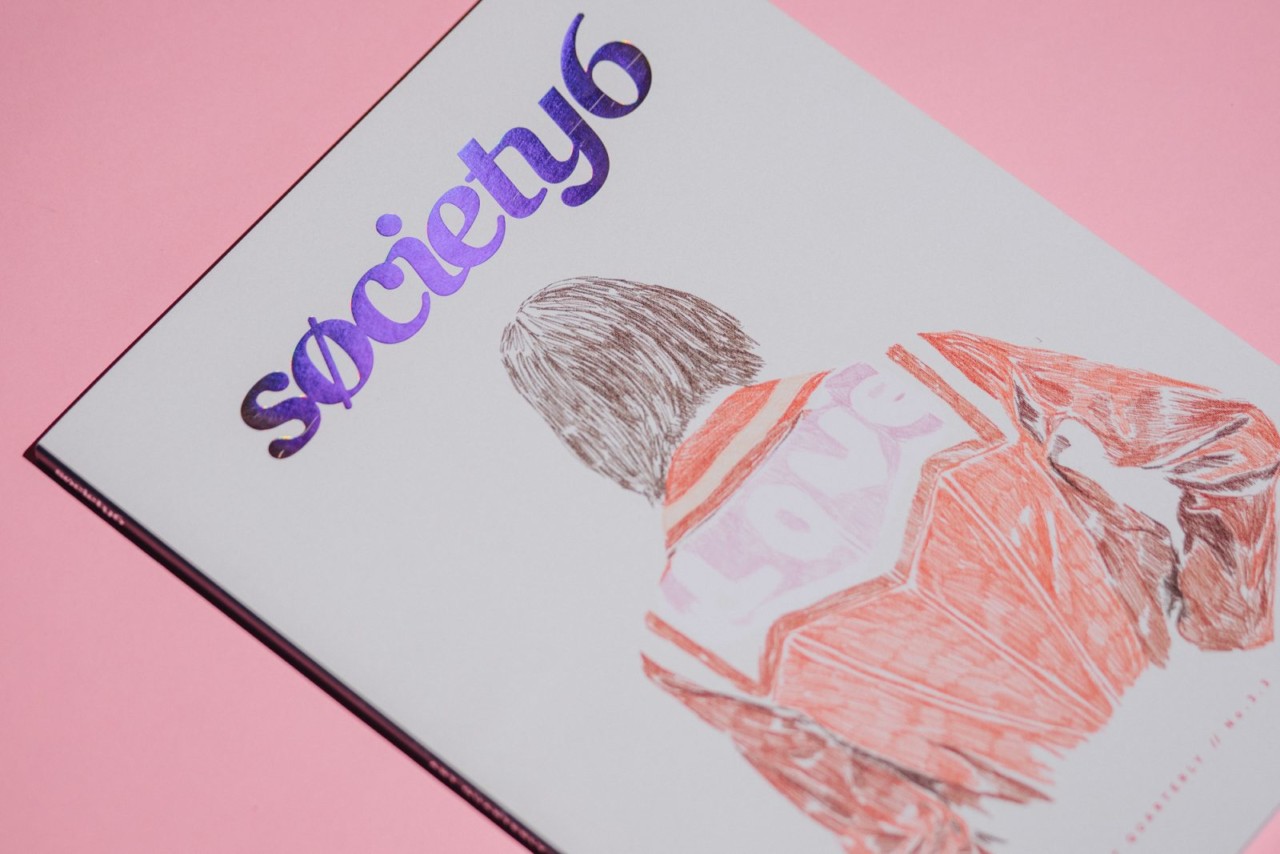 The latest Art Quarterly from Society6 is now here! If you didn't know, every quarter Society6 releases an art magazine that curates original artworks from the community's thriving collective of up and coming artists. Their last two issues featured a second magazine called Flipside that you can view simply by flipping the Art Quarterly over.
The Art Quarterly No.3.3 includes another 195 artworks by 25 Society6 artists and, as a fun twist, the Flipside issue contains 25 coloring book versions of the original artworks so that you can put your own imprint into the magazine. A box of Society6 crayons is included with your order. This quarter's edition has a limited print run of 500 so get your copy here!
Photos by Jonathan Chu.
In an ongoing effort to support independent artists from around the world, Design Milk is proud to partner with Society6 to offer The Design Milk Dairy, a special collection of Society6 artists' work curated by Design Milk and our readers. Proceeds from The Design Milk Dairy help us bring Design Milk to you every day.

Design From Around The Web