Artifox's Collaboration With Gantri Is a Fresh Take on the Mushroom Lamp
Artifox's Collaboration With Gantri Is a Fresh Take on the Mushroom Lamp
1/13 Photos
2/13 Photos
3/13 Photos
4/13 Photos
5/13 Photos
6/13 Photos
7/13 Photos
8/13 Photos
9/13 Photos
10/13 Photos
11/13 Photos
12/13 Photos
13/13 Photos
Artifox, known for their original minimalist desk that the company was founded upon, is expanding into lighting with their latest release in collaboration with Gantri. Adding to the brand's portfolio of furniture and accessories for the home and office, the Artifox Table Light is a minimalist take on the iconic, retro-inspired mushroom lamp that's available in three different color ways: Black, White, and Sand. The table light has a slim profile with a base that doubles as a shallow tray for corralling bits and bobs on your nightstand or desk. Designed with two blends of biodegradable corn-based PLA and outfitted with a dimmable LED that beautifully sets the ambiance, the Artifox Table Light is a contemporary lamp that will easily integrate into any interior style.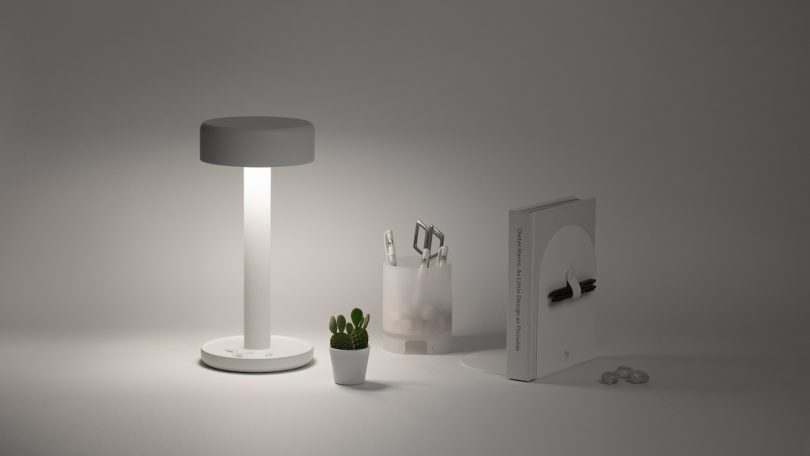 Give Modern. Give The Best.
From a Beast Blender and cult-favorite portable candlelight to puzzles and retro classic keyboards, the Design Milk editors have curated the best of the best modern holiday gifts for 2021.