Combine the obsessive love of Nikes and adidas kicks of a sneakerhead with the surreal artistic imagery of a Rorschach test and you've got the inklings of what it's like to first see the creations of British artist and designer, Phil Robson's (aka FILFURY) menagerie of creatures, firearms, and body parts.
Even though Robson has never designed a shoe himself, his knowledgeable affinity for both 90's classics and modern day kicks like the Nike Flyknit trainers has afforded him the eye to reimagine characteristic elements into wholly different objects. Butterflies, beetles, bats, skulls, and even firearms are all created by Robson's imagination and his familiarity with the soles, outsoles, laces, heel counters, laces, collars and other components which add up to the modern day sneakers.
Robson says his influences include 90's action films, cartoons, comics, UK garage bands, and the NBA, alongside the influence of design heroes like "Stan Lee, Neville Brody, Ron English, Tinker Hatfield, Peter Saville, Ewen Spencer, Roger Dean, Dave White."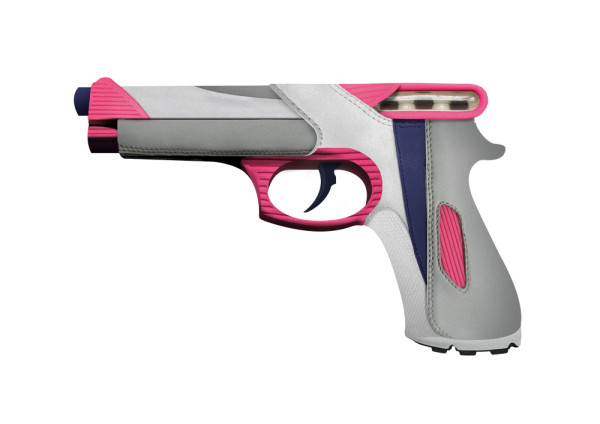 If you like what you see, Robson sells prints, calendars, and shirts of his sneaker creature creations over at Filfury.com.

Design From Around The Web