It seems we've got vinyl on the brain today…
Italian-based AUDIO DEVA is made up of a team of engineers who worked together to change the way you listen to vinyl. ATMO SFERA is a new turntable design that's not just for modern design lovers, it's made for those who love and appreciate vinyl. Scaling back to the essentials, the most obvious change is the lack of a giant round platter, the spinning bed where vinyl rests.
Using high quality materials, AUDIO DEVA focused on the critical components that would produce playback audio quality only heard on the finest turntables. Typically in most turntable design, platters are made fairly heavy with hopes to reduce extra noise. To avoid that, they used a small, low torque motor, which allows this turntable to be platter-free.
The space saving turntable has Bluetooth connectivity with an embedded RIAA preamplifier so you can play it through your any of your Bluetooth enabled devices.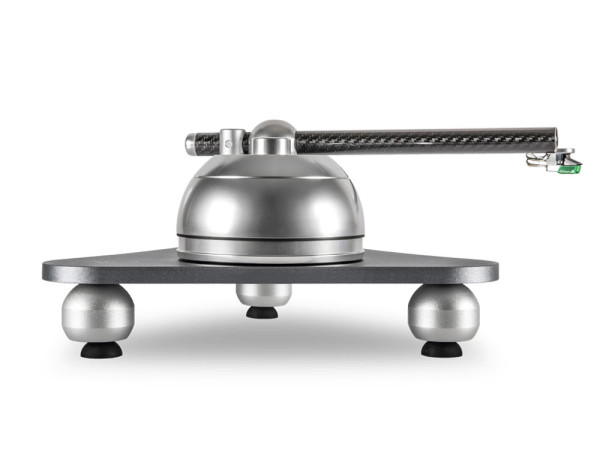 Love what you see? Join their Kickstarter campaign to get your very own.

Design From Around The Web