Marlene Huissoud is a French-born, British-based freelance textile designer who takes doodling to the next level and then some. You know how when you're on the phone you kind of mindlessly draw, oftentimes in a pattern with just a black pen? Well, Huissoud keeps that going for hours on end creating these automatic drawings with nothing more than her hand and an ink pen.
Her tireless efforts produce hypnotic black and white, labor-intensive drawings that are full of texture and pattern that is hard to believe is produced by hand. Each drawing takes between 20 and 30 hours of time! Now that's some serious dedication and elbow grease.
From the artist:
The A3 format is used to canalize the density of these simple geometric forms that I reproduce automatically with a simple pen. The mistakes of the hand process take an important part in this failure of reproducing geometric prints.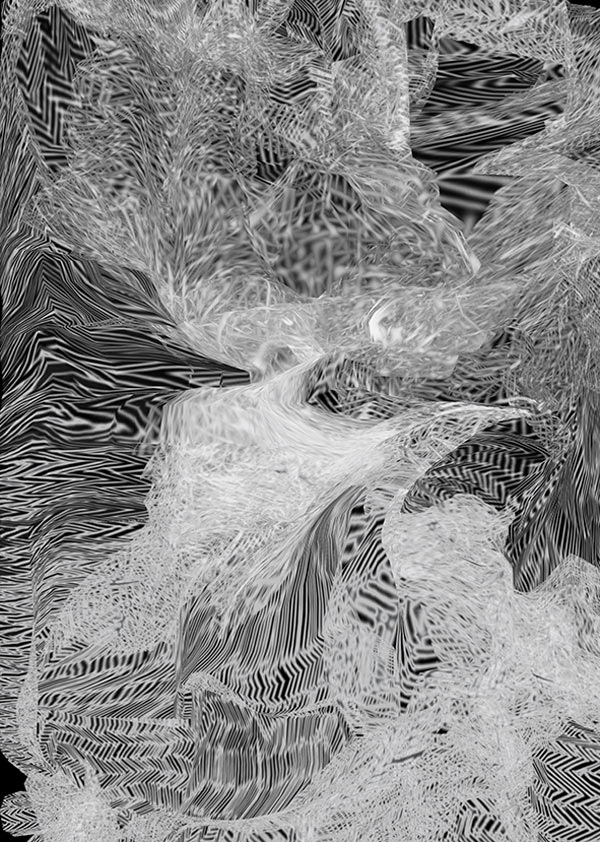 Huissoud has even turned her drawings into these beautiful silk scarves.

Design From Around The Web