You know that feeling when you're last to arrive at a dinner and the only seats left are towards the ends of the table? The unlucky souls that land those positions are most likely going to miss out on large portions of the conversations unless they're constantly leaning forward or back to listen around the person they're beside. Looking to solve that problem is designer Kirk Van Ludwig, founder of Vancouver-based Autonomous Furniture, who created the Kaiwa Table.
The Japanese word kaiwa loosely translates to conversation and to help with that very think, Van Ludwig angled both ends of the table in order to create additional conversation lines.
The tabletop's biased grain visually enhances the angles and clear acrylic standoffs underneath were used to connect the legs, adding an unexpected detail. The table comes in sustainably sourced FSC-certified Douglas Fir with a German hard wax oil finish or in Western Red Cedar with a torched top and sides and legs with a lightly tinted oil wax finish.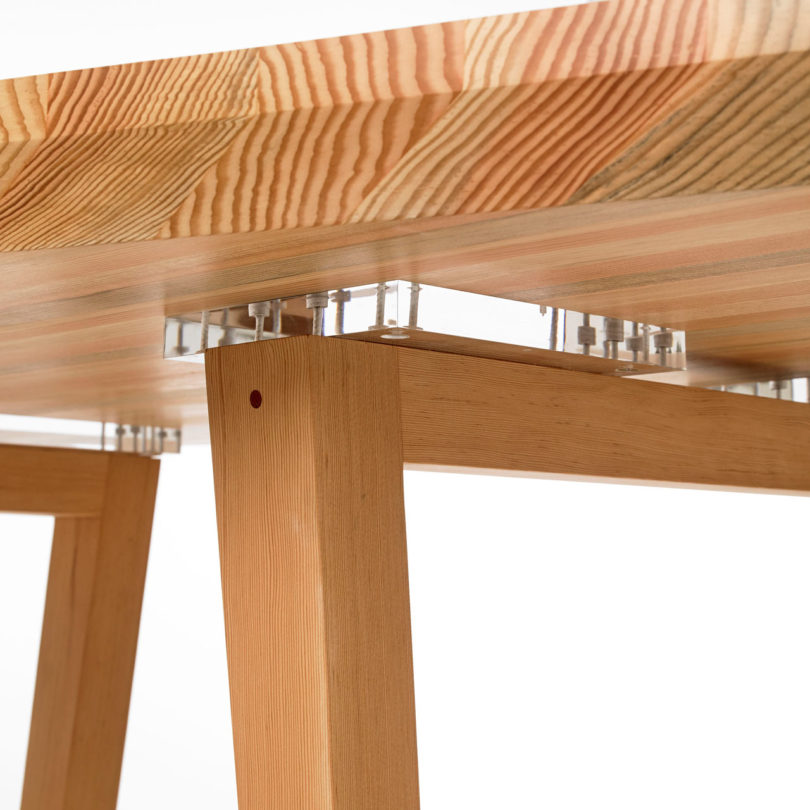 Design From Around The Web