Looking for a stand as sleek and thin as your brand new MacBook Air? The AViiQ laptop stand might be the perfect complement.
Claiming to be the world's thinnest laptop stand, it's less than 1/4″ thick, 12 3/4″ long, 2 3/4″ wide when folded and weighs only 5.5 ounces. It is the perfect portable stand since it can fit easily into almost any laptop bag or laptop sleeve.
Made from Hylite, a strong yet lightweight composite of aluminium and polyproplene, it's both flexible and rigid. It raises your laptop for better ergonomics, and helps keep your computer cooler be allowing air to flow underneath. You can even rotate it around and use a negative 12 degree angle for raised or standing viewing.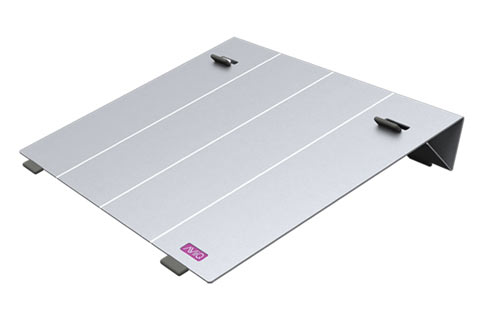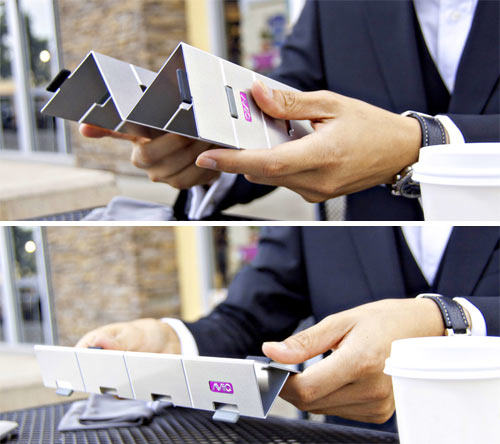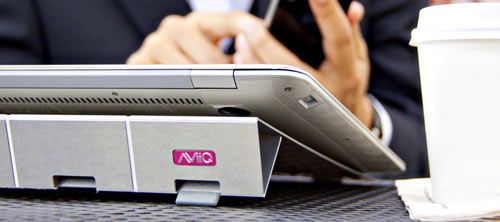 Video time!

Design From Around The Web