"If your most interesting, well-traveled friend just visited Tokyo and Stockholm, what would he/she bring back?" This is the premise of travel brand Away's new concept store in New York. The company is well on its away towards revolutionizing the luggage industry (we raved about its luxe but affordable carry-on bag before here) but now, Away is modernizing the retail experience too.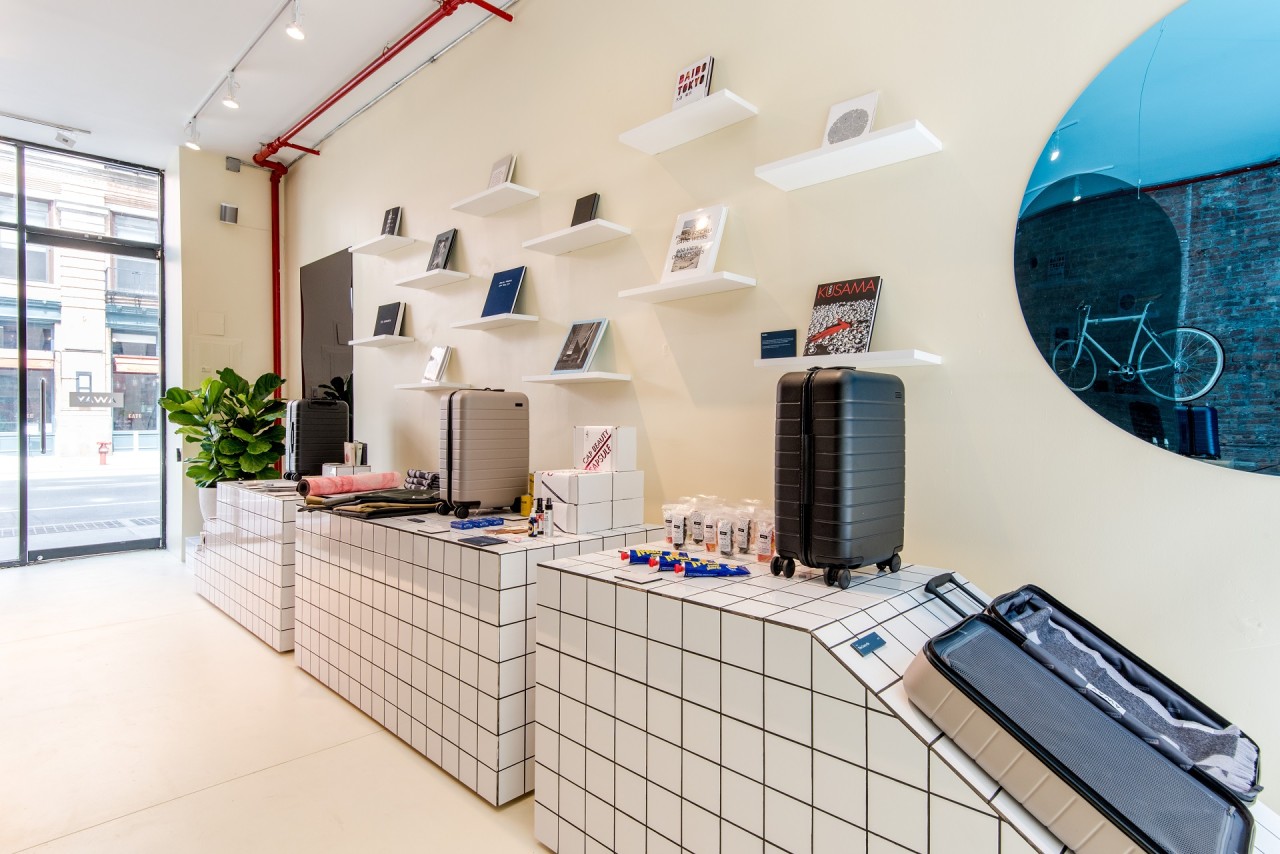 Cofounders Jen Rubio and Steph Korey worked with Sina Sohrab and Joseph Guerra of industrial design studio Visibility to create a concept store similar to Colette in Paris, Goodhood in London, and The Store in Berlin. On one end of the store, visitors will enter through the "Stockholm" entrance and on the other end, the "Tokyo" entrance. Geometric accents, wood vs tiled furniture, and a dual-color painted floor distinguishes the two destinations within the store.
Upon entering, visitors will find themselves in a midst of a curated collection of products from forward-thinking, design-focused brands from both cities, as well as limited edition collaborations with CAP Beauty, Tokyobike and Sockerbit. The store will rotate approximately 15-20 products throughout this summer and will feature the brand's inaugural carry-on luggage and its travel blanket/scarf hybrid (appropriately named "Blarf"). A wall of Japanese and Swedish art books curated by designer Shunsuke Takeuchi will also be available for visitors to peruse.
Rubio and Korey take the concept store a step further as it will also serve as a space for workshops, speaker series, dinners and performances focusing on food, wellness, entrepreneurship and tech, art, music, and–of course–travel.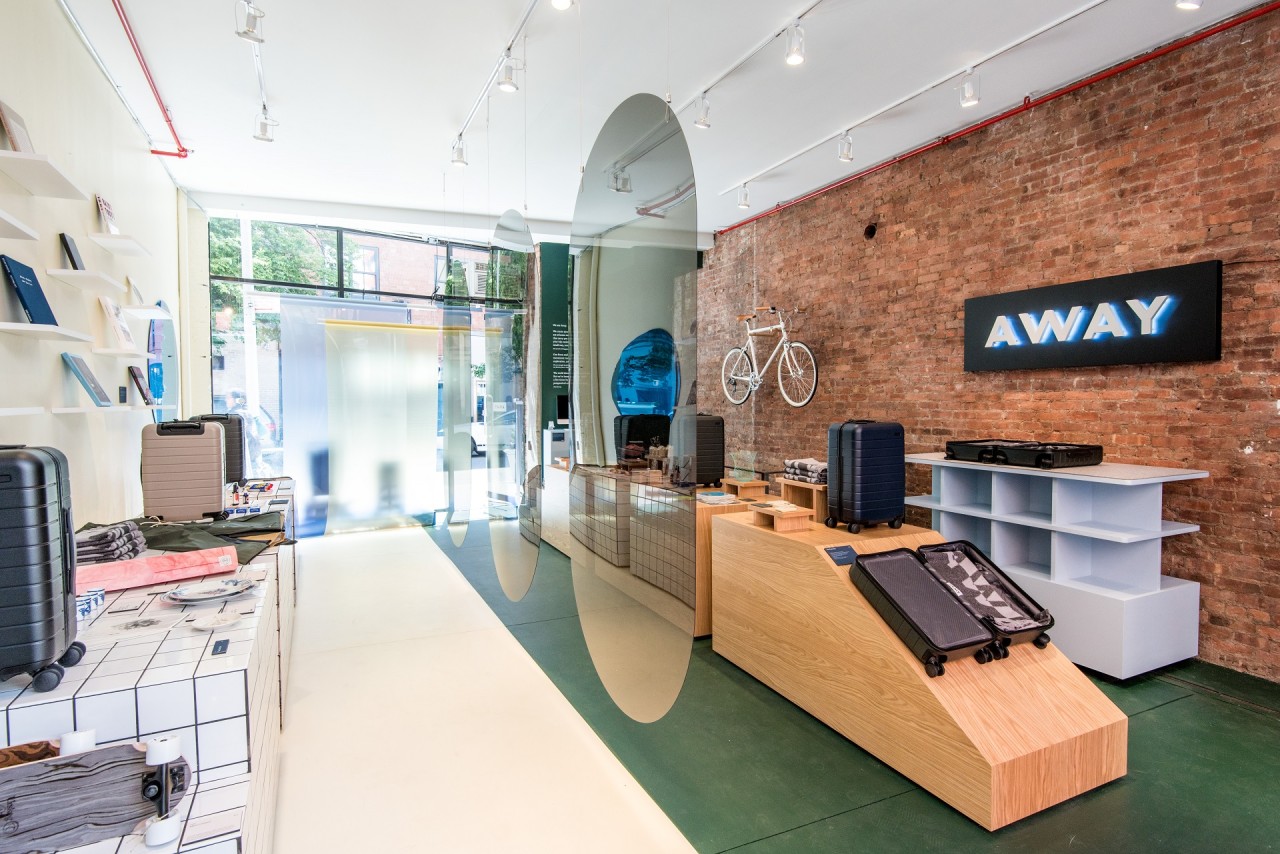 The concept store will be open through August 31st. For more visiting information, visit AwayTravel.com.
Photos by Albert Cheung / FRAME.