Philippe Starck continues his partnership with Axor, Hansgrohe SE's designer brand, with their latest endeavor – Axor Starck V. The mind-blowing design is a transparent washbasin mixer that brings the visibility of water to the user as it is coming up through and out of the faucet.
See it in action:
The open and transparent spout references water in a natural environment by removing the metal material and making it feel almost like a natural spring or waterfall. Using crystal glass, you can see the water coming upward, swirling through the body, and then free-falling into the sink.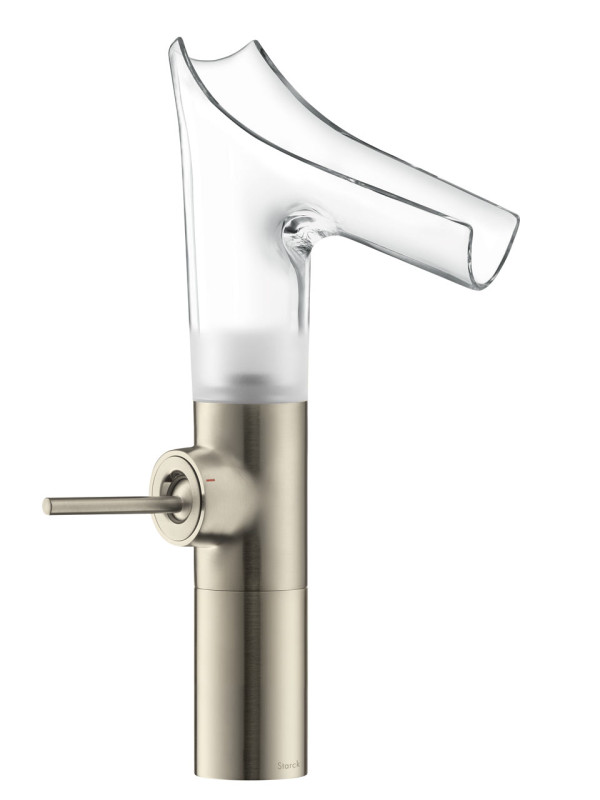 Currently they have no plans to bring Axor Starck V stateside but hopefully that will change!