Designed for a bachelor, this flat in Kiev, Ukraine was in the hands of Nelly Prodan Design who focused on minimalism for the design plan. The modest interior was separated into two sections – one to host guests and one for sleep and work – that are located at opposite ends for added privacy.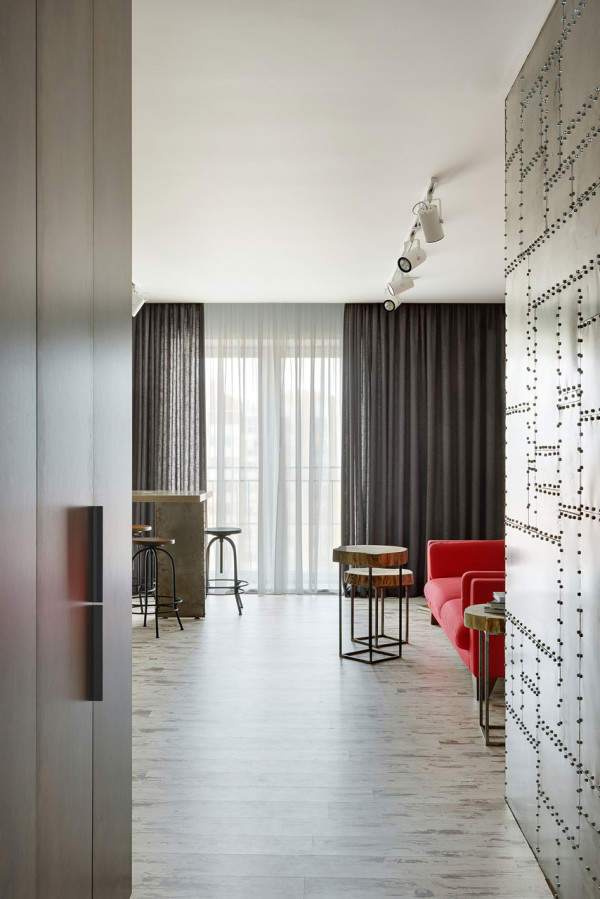 To get a rich look on a budget, they used a laminate floor where the texture resembled a threadbare tree.
The laminate extends up the wall in the open living area acting as a backdrop for artwork.
Two other walls are clad in metal sheets that are patchworked together and held with rivets.
Opposite the metal wall is the bathroom which is built in the middle of the apartment to create a hallway between the bedroom and the living area. The bathroom is designed as a walk-through to the bedroom with glass doors offering privacy.
Photos by Sergey Savchenko.