It's not uncommon to find portable devices covered in wood veneer for protection and as a fashion accessory. But German tech accessorizer Balolo has ventured into an unusual category, warming up the latest video game consoles from Sony and Microsoft with a luxurious layer of genuine wood.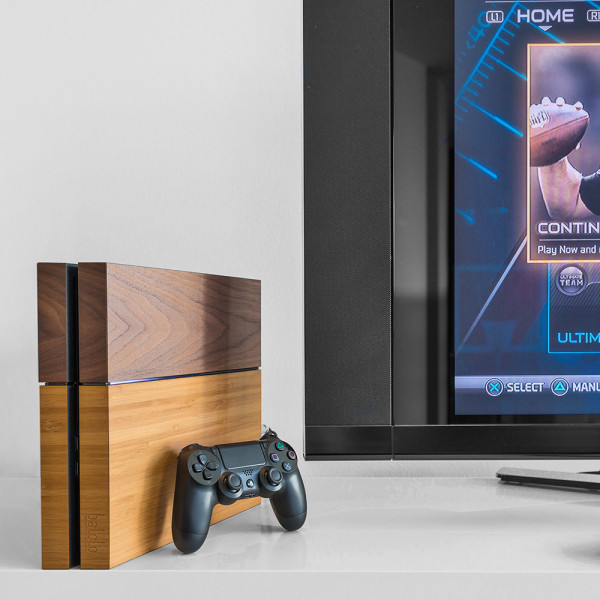 Custom covers of precision laser cut bamboo, cherry, walnut and zebra wood (just 7mm thick) are designed to fit over the XBox One, Playstation 4, and the Playstation 4 controller to transform the minimalist and monolithic modern designs with the unique grain of real wood. The wood panels add a living room-friendly depth and warmth to the normally gloss and matte black design vernacular of console design.
Despite the all-wood material of each console set, no tools are required for installation
 since the wood panels are attached using durable and long lasting adhesive. Amusing to consider these wood panels for latest in console gaming are perhaps a nod to the original 1.19 MHz, 128 bytes of RAM powered Atari 2600 console, any early predecessor which sported a narrow wooden strip across the 2600's front decades ago.
Kits for the Balolo Xbox One, PS4, and PlayStation 4 Controller are all made in Germany and can be customized in a variety of wood combinations with custom engraving.