I don't have a jewelry box. It's not because I don't want or need one, but I've had a very hard time finding one. Right now, all my jewelry is sadly and messily dumped inside a drawer. I discovered Balsabox a few weeks ago and I am utterly in love. It's a series of simple wooden boxes of varying sizes by Nomess Copenhagen, but the one in particular that caught my eye is Balsabox Personal.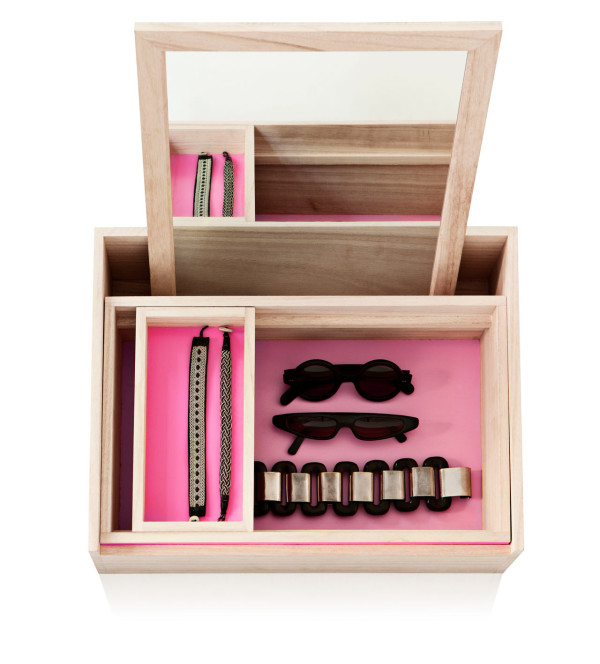 The top becomes a mirror and leans nicely inside the box so you can see yourself trying on earrings or putting on makeup. The interior boxes have a wash of hot pink that really pops next to its simple wooden container.
It's the perfect box for jewelry, makeup, or even a small collection of craft supplies or mementos.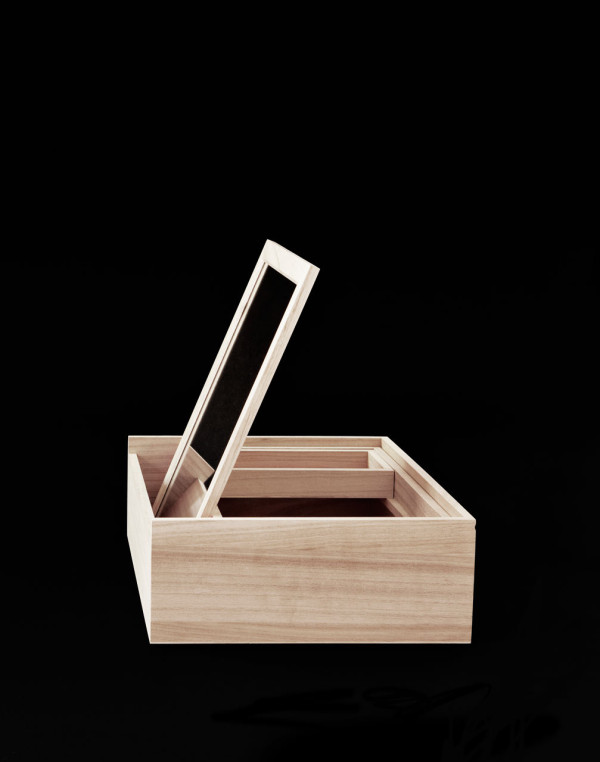 You can get one at A+R Store.

Design From Around The Web