david/nicolas took an unusual approach when it came to designing this bar. Looking at the gymnastics beam, a form that symbolizes balance, they created Bar Michele, a quirky piece for a very specific environment.
Combining a mix of leather, polished brass, Iranian white Onyx marble, and black painted metal, the bar will certainly be a conversation piece in whichever spot you decide to place it. Whether you decide to jump up there and drink face-to-face with someone or stand beside it and let one of the tables hold your drink, you can bet none of your friends are going to have anything like it.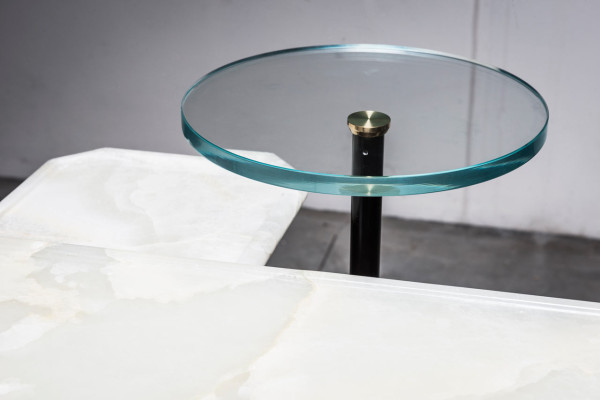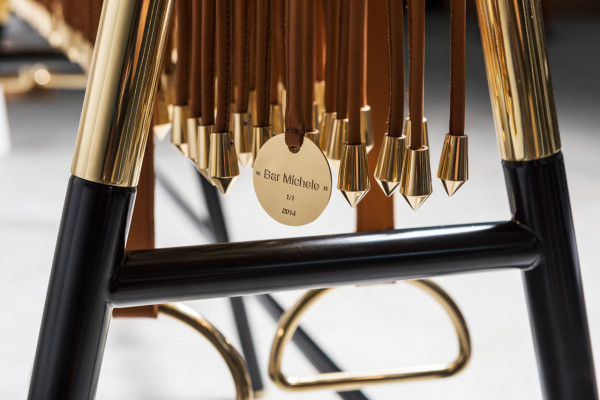 Photos by Emmanuel Tortora.