Located on the Pacific Coast, this beach home in La Jolla, Peru, was designed by Juan Carlos Doblado as a way to bridge the gap between man and nature and between the desert and the ocean.
The first level houses seven bedrooms with private bathrooms, where the closets and the bathrooms form the exterior walls of the thick facade. Carved out niches between these spaces are filled with windows that let natural light in while still remaining private.
This floor also houses a two-car garage and two sitting rooms.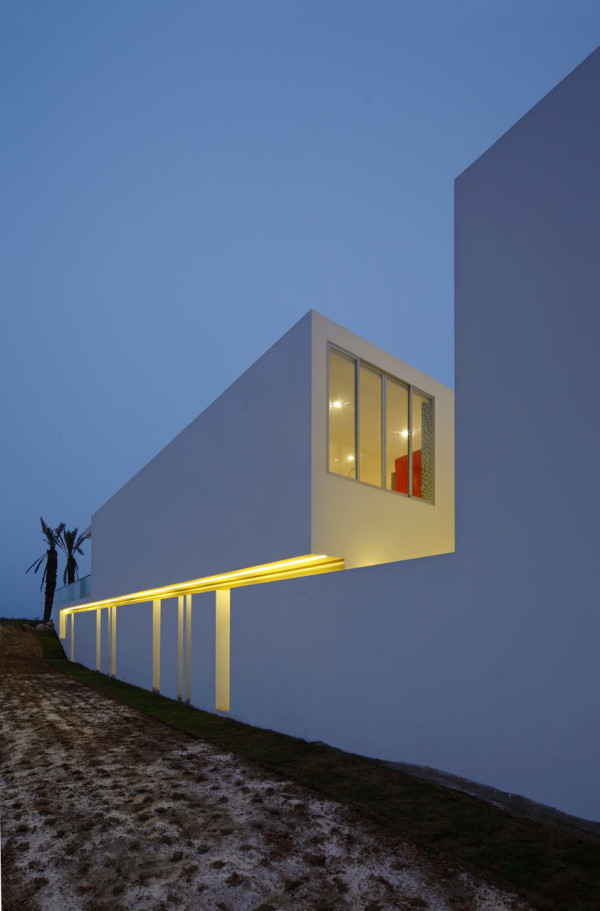 The top floor is the public floor which features a large terrace and a pool.
This level houses the kitchen, dining room, living room, and master bedroom. The house may be stark white on the exterior, but they've added red and black to mix it up on the interior. Now that's one bold kitchen.
A skylight was installed over the stairway keeping it bright and filled with sunlight.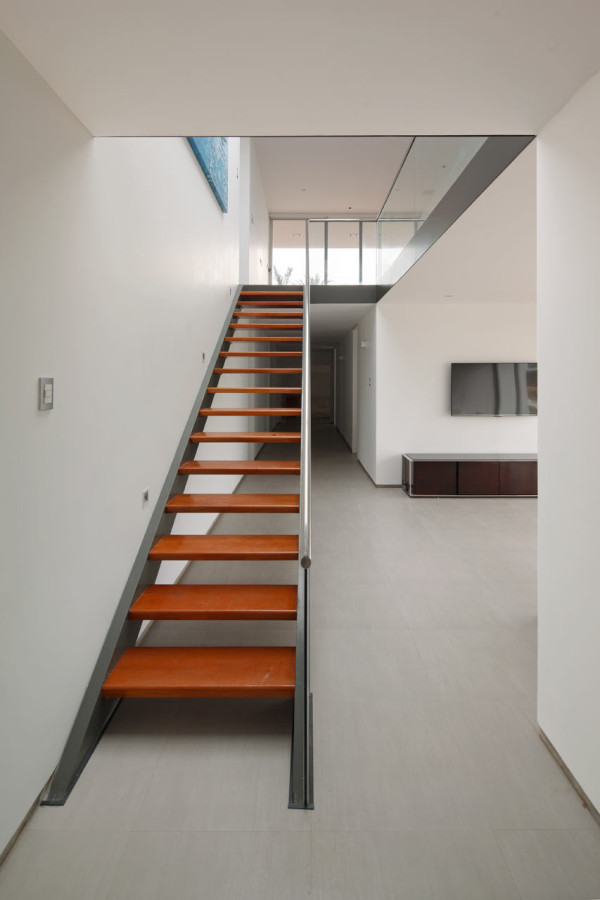 Photos by Juan Solano.