I've said it before and I'll say it again: I love a piece of smartly designed, hybrid furniture and Dutch furniture designer Erik Griffioen is right on target with the Bed'nTable.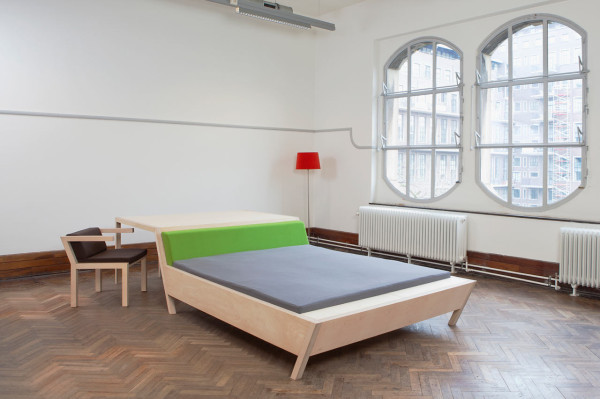 This joint design brings the bed together with a table and chairs, perfect for a loft or studio space. It would even rock to have this in a larger master bedroom.
I love the angled legs and how it translates to the sloped headboard for you to lean on. The angle is even carried over to the backs of the chairs.
Just think, this piece covers just about everything you do: it's a place to sleep, eat, and work!
Love the built-in footboard bench that hides storage!