Beeline Design is the brainchild of Adam Brislin and Lucy Grant, who set up shop in Melbourne in 2010. The Australian duo create handcrafted furniture typically from sustainably sourced woods and high-end materials, but for their latest collection, they've chosen to experiment with corrugated metal. The Ridge Collection pays homage to Brislin's childhood where corrugated iron sheds were often spotted on surrounding farmland. The results are a refined collection of furniture, including beds, side tables, a coffee table, a bench, a stool, and a buffet, featuring a utilitarian material used in unexpected ways.
Soft Australian leather covers the undulating surfaces of the metal bases before being finished off with solid wood or stone tops. There's also a variety of powder coated color options for the metal, along with several stone options for the tops.
Beeline Design teamed up with Design School to style the images helping to give the pieces a fresh look.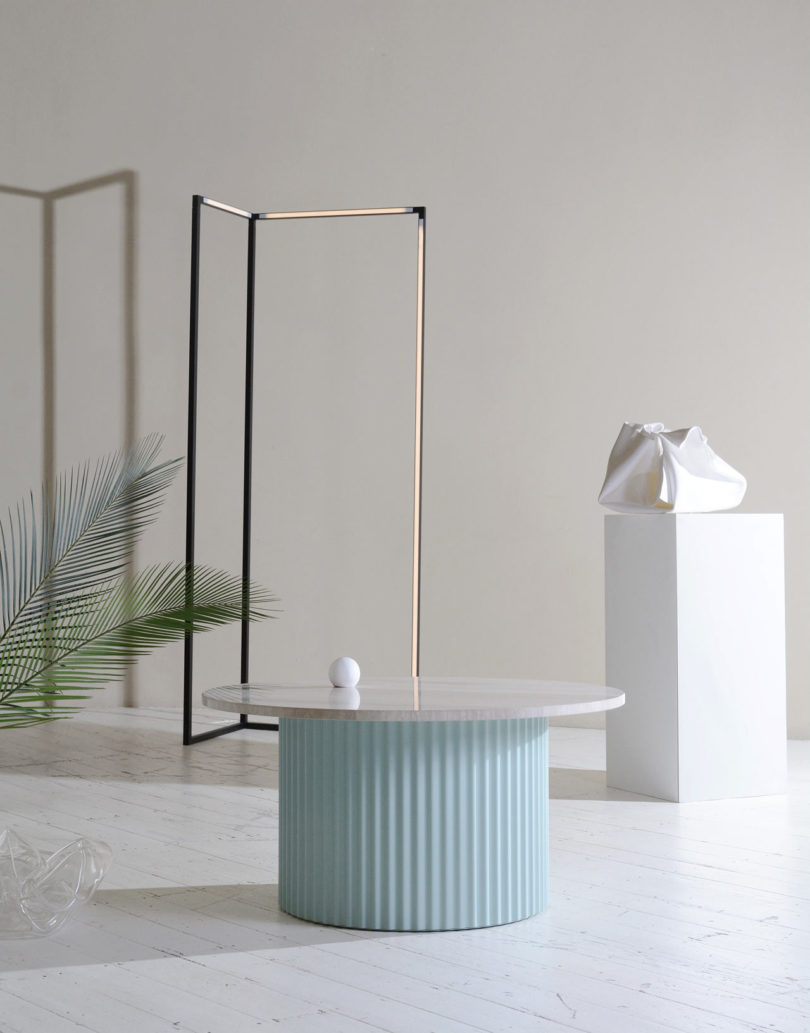 Photography by Lachlan Bourchier.