Bernadotte & Kylberg Carve a Cool New Suite Out of Ice at the Icehotel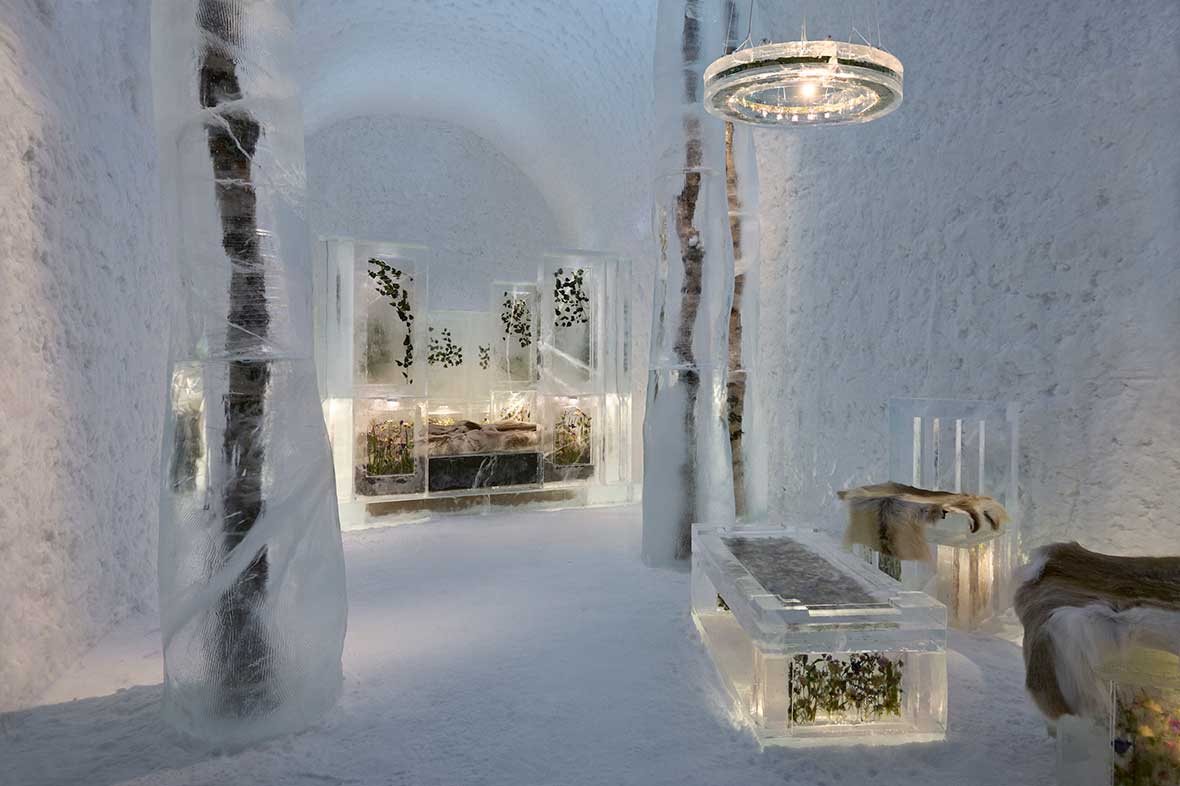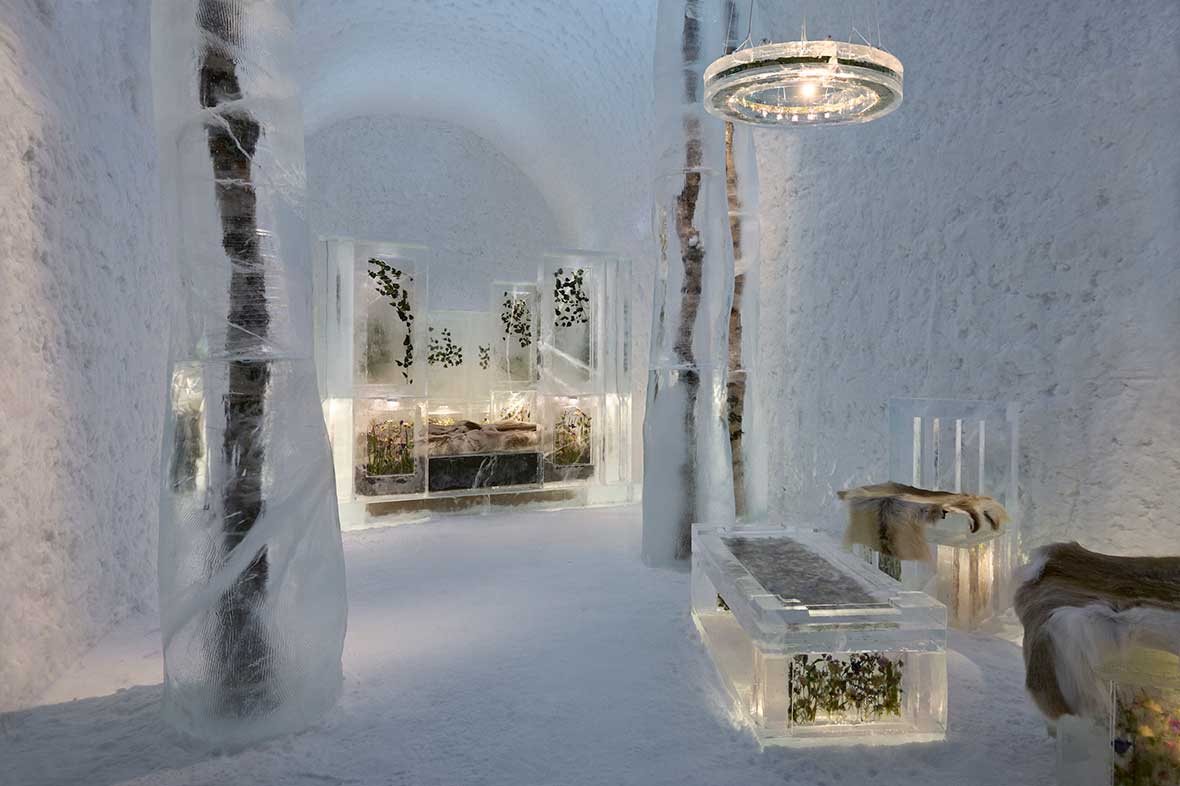 Bernadotte & Kylberg Carve a Cool New Suite Out of Ice at the Icehotel
1/11 Photos
2/11 Photos
3/11 Photos
4/11 Photos
5/11 Photos
6/11 Photos
7/11 Photos
8/11 Photos
9/11 Photos
10/11 Photos
11/11 Photos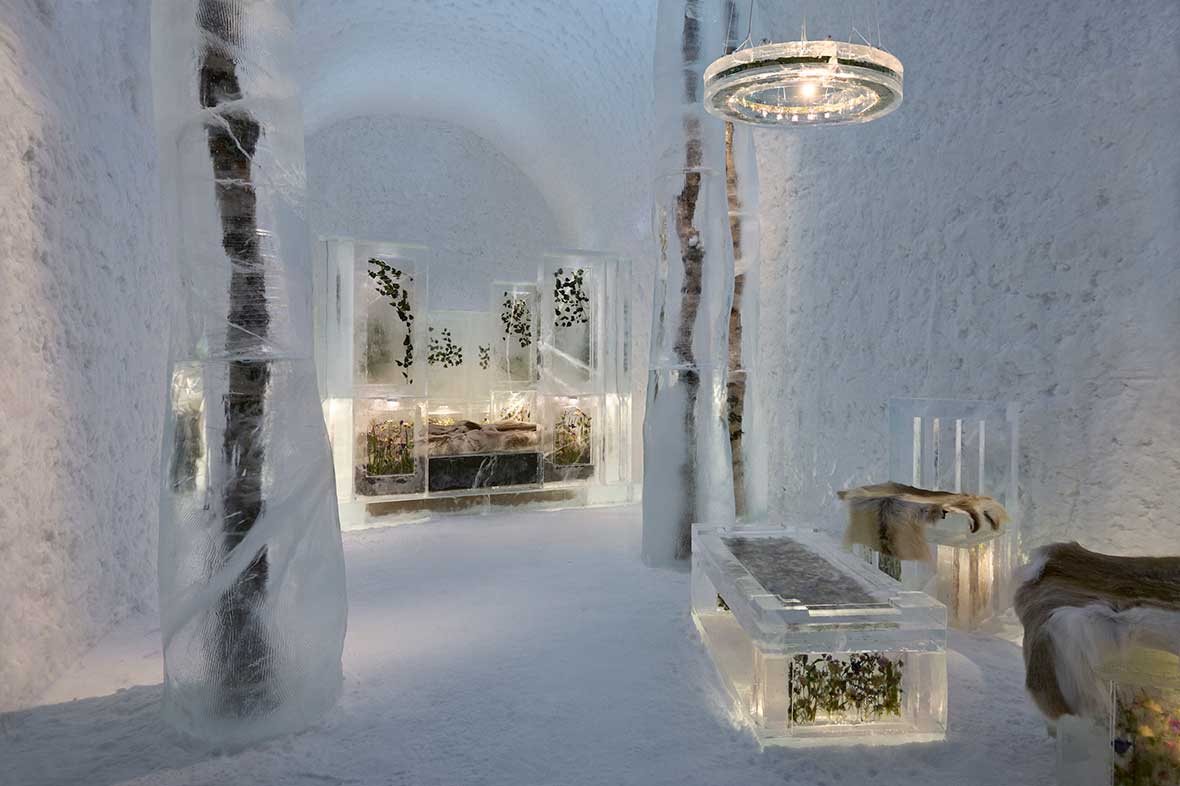 The iconic Icehotel has been on many travelers' must-visit lists since 1989 when they opened their doors in Jukkasjärvi, Sweden. Visitors flock to the small village every year to stay in one of the hotel's many suites that are created yearly out of ice from the Torne River. One of this season's new suites, A Midsummer Night's Dream, was designed and built by Bernadotte & Kylberg, an award-winning studio founded by Carl Philip Bernadotte and Oscar Kylberg. The design duo were among 32 artists invited to design this year's art suites and ice rooms. A Midsummer Night's Dream is a suite that will stay throughout the year as part of Icehotel 365, while others will remain through the winter season – December through April.
Bernadotte & Kylberg not only used ice and snow for their design, they incorporated flowers and plants frozen into blocks of ice that form the walls and furniture. The space gives nod to a Swedish midsummer, the celebration of the summer solstice where flowers and greenery are prominent. "The concept is built on that the hotel's Swedish and international customers will experience something unique to Sweden and our heritage in a slightly different way," says Carl Philip Bernadotte and Oscar Kylberg. "By alluding to midsummer, we have created a moment frozen in time that guests get to experience."
Blocks of ice are built around the bed with the lower blocks featuring flower mixes while the uppers hold birch leaves, adding framed moments of nature.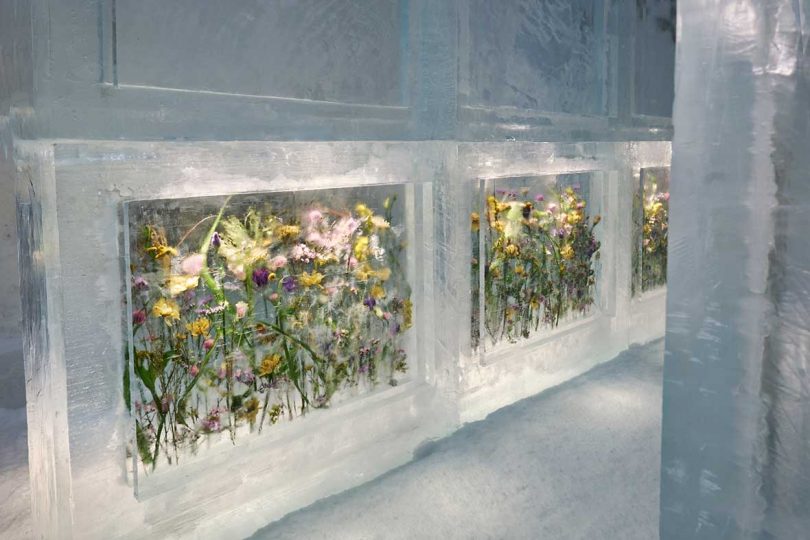 Bernadotte & Kylberg arranged the flowers in each ice block before it was installed.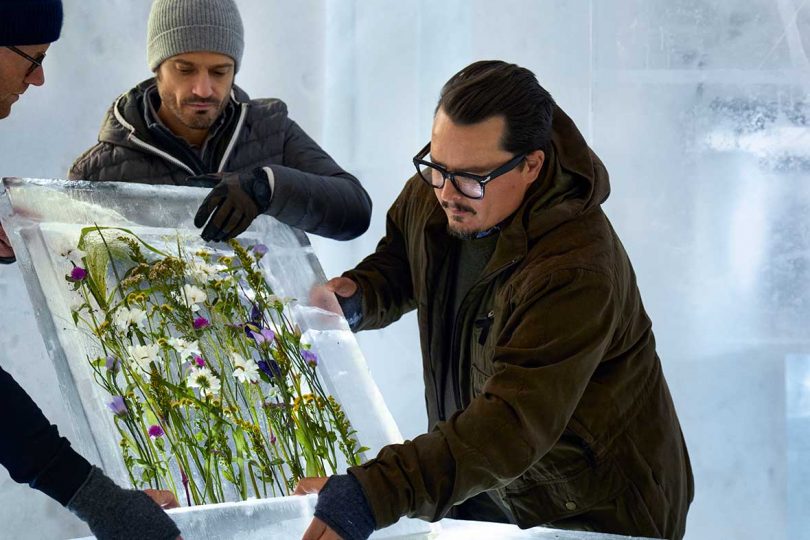 We wanted to create a concept that featured Swedish flora, making it available all year round with the help of ice, nature's own conservation technology.
– Carl Philip Bernadotte and Oscar Kylberg
Along with the design and carefully selected lighting, the pair created a soundtrack of buzzing bees, whistling winds, and violins playing, which help enhance the experience.
An ice chandelier mimics the look of a flower crown, another nod to Swedish midsummers.
The Midsummer Night's Dream suite at the Icehotel is available to book here.
Photos by Magnus Mårding.