Every week we go inside some of the most incredible modern houses, apartments, and offices to get a taste of how other people live, or rather, to get a peek at their taste. Most spaces leave us with severe design envy, ready to forward our mail directly there, or at least dream of it. But most of all, they leave us inspired and wanting to incorporate some elements into our own homes. Now that it's the end of 2017, we revisit the 10 Interior Design posts that were the most popular over the last 12 months.
10. A Cube-Like Room Within a Room
Kammerspiel is a room within a room that organizes essentials, like sleeping, working, eating, and reading, into a cube-like piece of furniture.
9. A Kid's Room That Will Make You Want to Be a Kid Again
In a rural Belgian house, Van Staeyen transformed an empty, awkwardly shaped room into a bedroom that any kid would dream to call their own.
8. A Modest, Modern Apartment for Living and Working
Maciej Kawecki, of Brandburg Studio, hired mode:lina™ after finding the perfect apartment in Poznan, Poland, to become his new place to both live and work.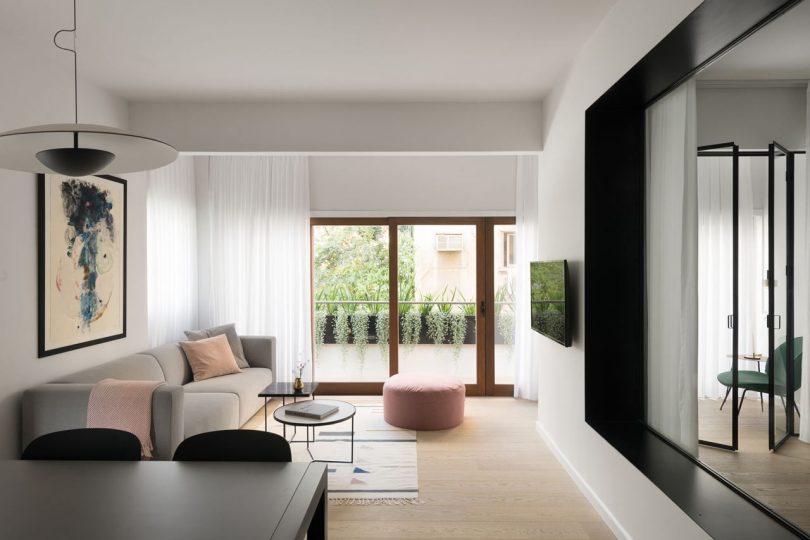 7. A 72 Square Meter Apartment in the Center of Tel Aviv
Galya Ben Asher and Studio 6B transformed a 72 square meter apartment in the center of Tel Aviv into a modern, sophisticated retreat for a family of four.
6. A Clean, Monochromatic Apartment in Helsinki
Helsinki-based interior designer Laura Seppänen created an all-white apartment that was clean and monochromatic, but at the same time, cozy and comfortable.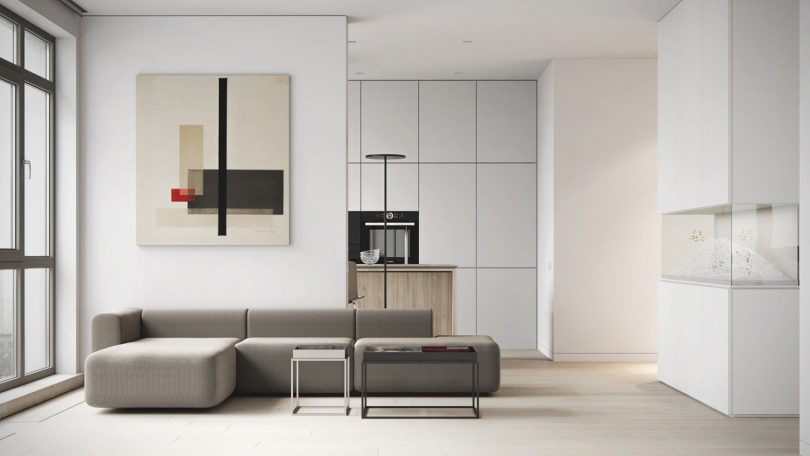 5. A Minimalist Apartment in Odessa for a Bachelor
M3 ARCHITECTS designed a minimalist interior for an apartment in Odessa, Ukraine, with a neutral color scheme and simple materials.
4. IKEA Kitchen Fronts Made of Recycled Plastic & Reclaimed Wood
Form Us With Love collaborated with IKEA to create the KUNGSBACKA line of kitchen fronts made entirely from recycled plastic bottles and reclaimed wood.
3. A Playful Apartment in Taiwan for a Modern Family Lifestyle
A young couple hired HAO Design to design a modern apartment that was a colorful place for their two young children to play and grow up.
2. An Apartment in Taiwan That Keeps the Children in Mind
Awork Design Studio designed an apartment in Taiwan with an open floor plan with lots of natural light, along with places for the children to play.
And the most popular interior design post of 2017 is…
1. Basic Bathroom Gets a Graphic, Modern Renovation
MY BATHROOM RENOVATION!!!! After (many!!!!) long months, we revealed my modern bathroom project and took you through the entire design planning process, demo, construction, and the final results.

Design From Around The Web