Best Modern Gift Ideas for Kids + Little Creatives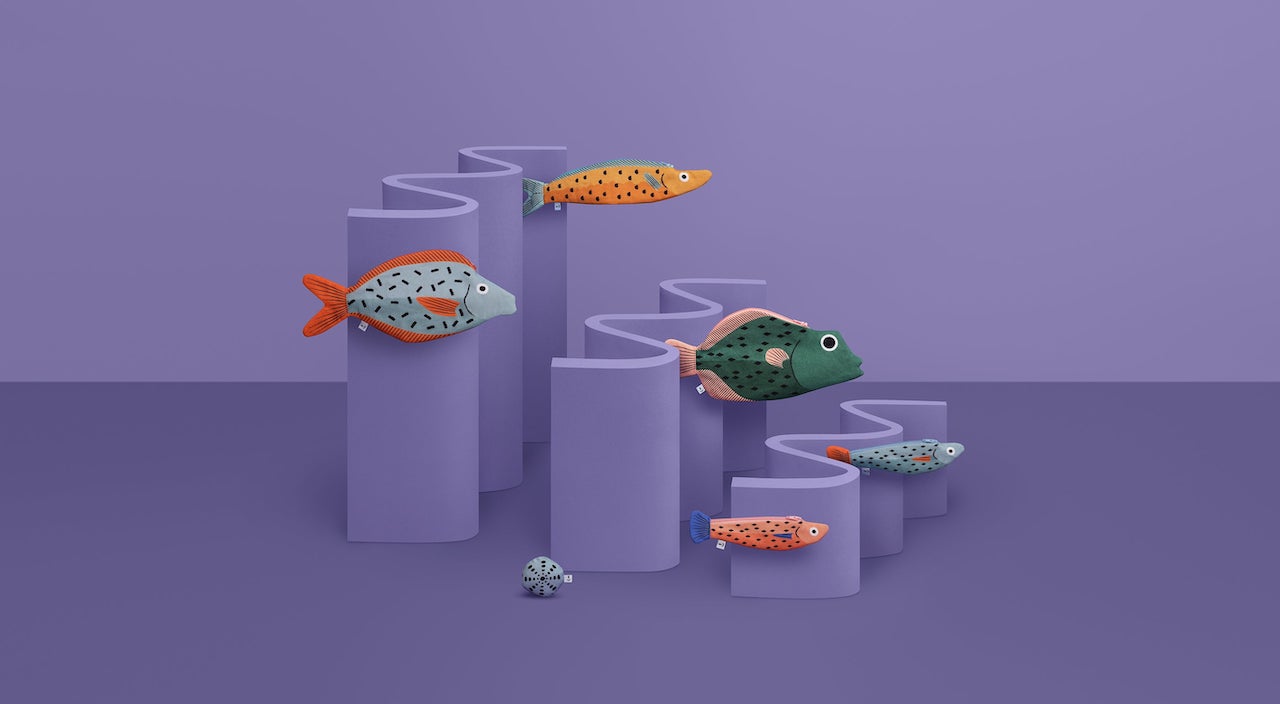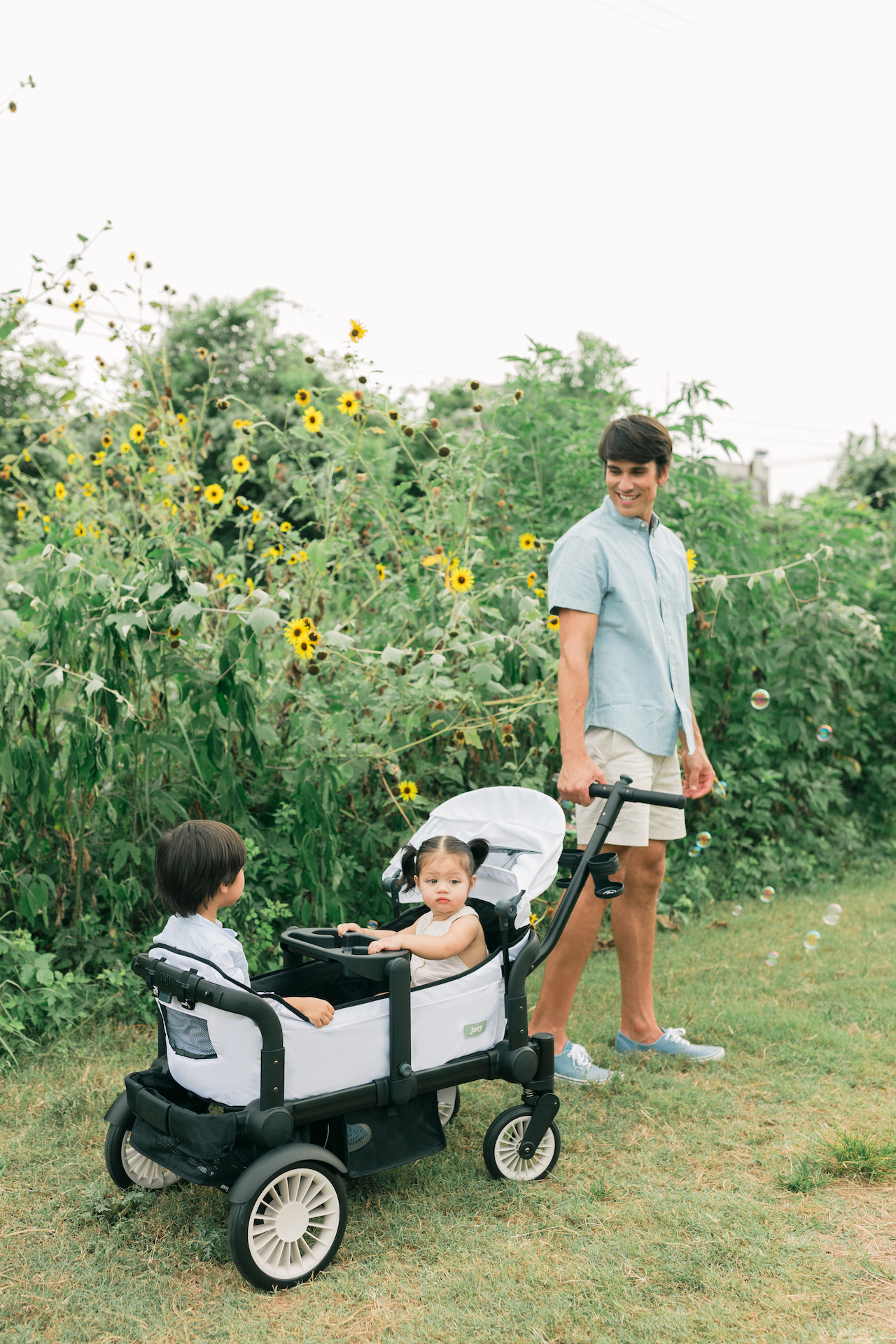 Best Modern Gift Ideas for Kids + Little Creatives
1/17 Photos
2/17 Photos
3/17 Photos
4/17 Photos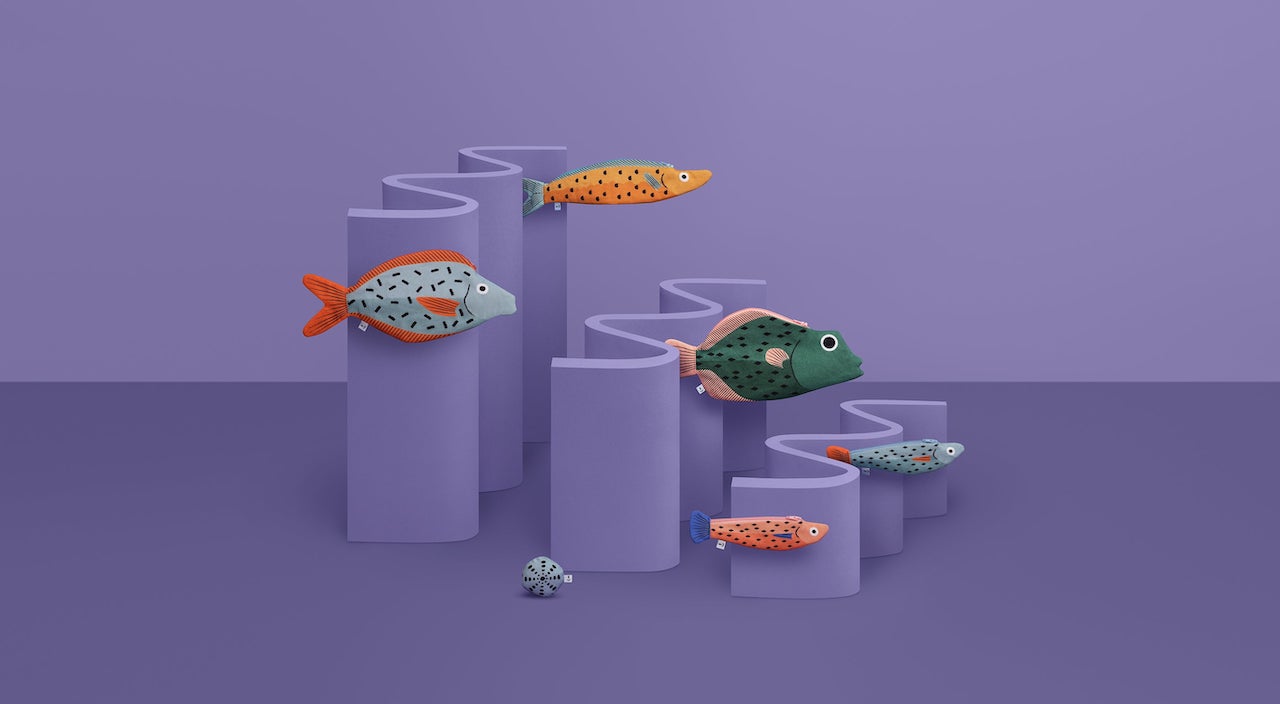 5/17 Photos
6/17 Photos
7/17 Photos
8/17 Photos
9/17 Photos
10/17 Photos
11/17 Photos
12/17 Photos
13/17 Photos
14/17 Photos
15/17 Photos
16/17 Photos
17/17 Photos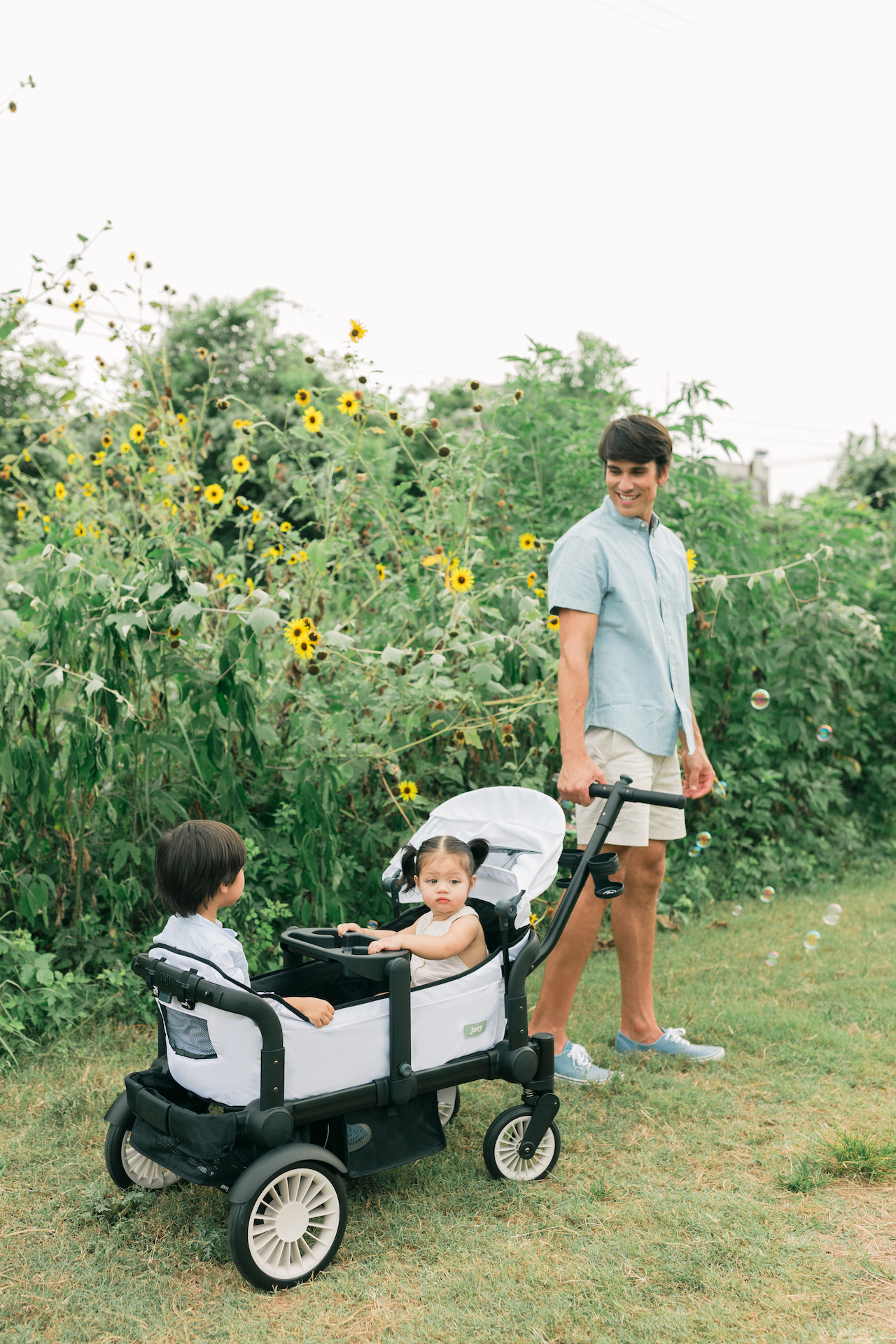 Finding the best gift for the littlest gift recipients on your list is going to be really easy to check off this year. From little stocking stuffers that will get huge oohs and ahhs to big ticket items that you've been looking to splurge on, we've rounded up 12 options that to delight all the kiddos in your life but be forewarned. You might need to buy multiples of each to ensure there's no fighting between siblings, because these gifts are just that good.
Bath bombs are the perfect, no-fail stocking stuffers for kids and they're a win for parents who use bath time as a mini, post-dinner (or sometimes even post-breakfast) break. Whichever time of the day you decide to use them, opt for ones with natural ingredients and scents like these ones from Dabble & Dollop, which have a festive touch with the alternating red and white colors.
Even as a minimalist parent who prefers not to add more "stuff" to my home, I'm willing to break that rule for the holidays, especially when it comes to surprise balls. There's something so fun and novel about unwrapping a crepe ball of surprises, and the reaction is always so precious and pure at my kids' ages (2yo and 4yo). These ones have 12 prizes and because the makers are always adding to their list when they find new treasures and discoveries, you'll never know what you're going to get.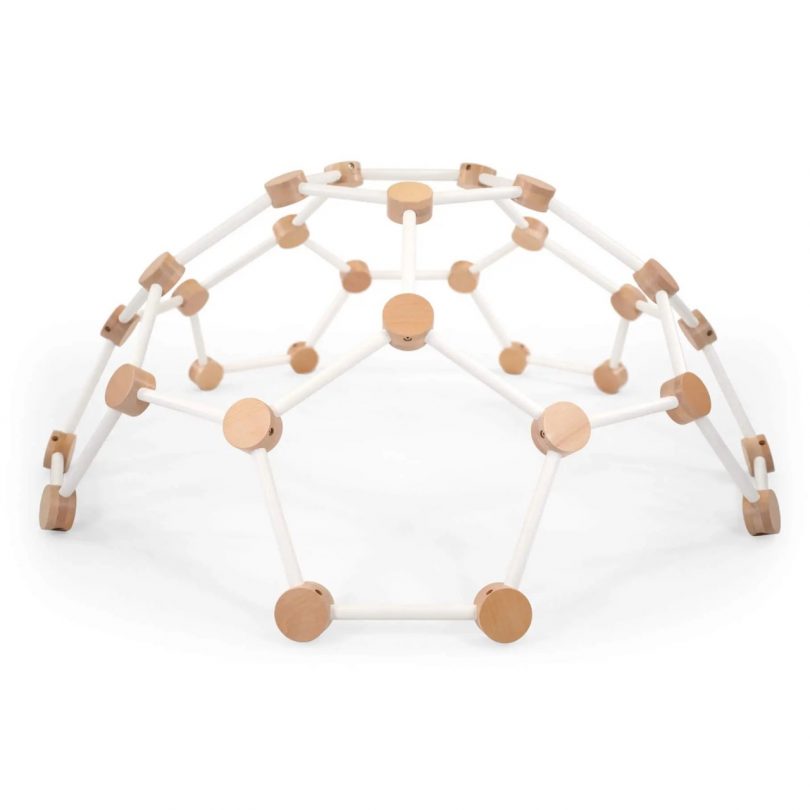 I never like to tell parents they "need" anything as I'm always reminded that cardboard boxes or a mix of pots and whisks do plenty to entertain kids. I do always like to gently suggest a backup plan for days when it's rainy or snowy during the winter and you have little wiggly bodies with lots of pent up energy. I personally have Lily & River's Pikler Triangle but their new Little Dome caught our eye. Our family has an outdoor one and I can vouch that it provides tons of exercise for our kids, even our two year old who will happily just swing on the bottom bars while his sister climbs above. As an indoor option, I love that one is big enough for some actual climbing but small enough to fit in a little play room.
I love the diversity of Mochi Kids food tees and they remind me of my own favorite foods growing up. This AAPI- and woman-founded company produces their apparel in super soft fabrics (seriously, way softer than anything else we own) and in small batches to reduce waste, so be sure to snatch these up while you still can for the holidays. They often sell out!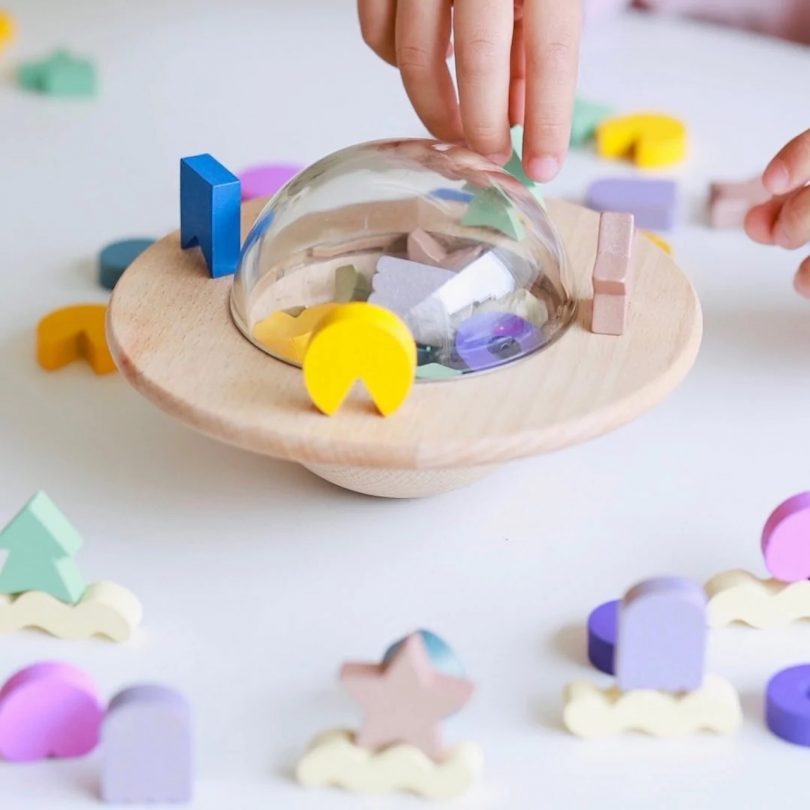 This Japanese kids brand makes some of the most aesthetically-pleasing toys I've ever seen, some are nostalgic of my own toys growing up like their retro phone, water game, and magic drawing board. I love when a toy can grow with my kids and this one does just that. You can adjust the difficulty level of the balancing game by adding/removing "aliens" in the ship. For the oldest kids, start with an empty ship for an extra wobbly factor.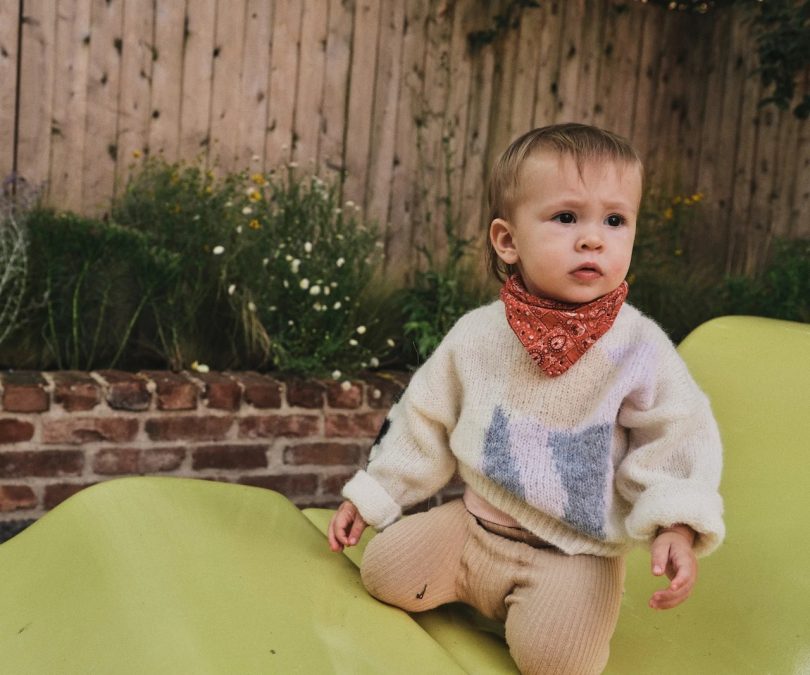 It's no secret that we love all things Cold Picnic, so when I heard about their first wearable collection and found out it included kids sweaters, I had to include it here. The designs are inspired by simple objects that kids find wonder in, like rocks, sticks, or feathers. I love that the design looks like an abstract piece of art and that the sweater is made of superfine alpaca hair which makes for a luxuriously soft knit.
I always try to incorporate books into a gift giving and our family loves Amanda Jane Jones's colorful and clever children's books (we already have this one and this one). I can't wait to add her latest book to our collection and am so glad it comes out before the holidays!
Start your budding architect's career off with the basics. House Logos reimagines iconic homes as minimal logos and 26 of them became the pages for this alphabet book. It's the perfect gift for architecture-loving friends who have kids!
My two kids love scooting around the house on this minimalist wooden toy car and I think it's because it's a way for them to expend some energy while in the house. I love it because it isn't such an eyesore when left in the middle of the room. If your kids are under 5, I would say this is a perfect gift that only needs a big red bow to accompany it.
One of the most whimsical brands I've ever come across, Don Fisher makes the coolest pouches, backpacks, and cases – all shaped and designed to look like fish, both inside and out. There are even candles packaged like a tin of sardines! We have a little coin purse that makes me smile every time my toddler pulls it out, so this fanny pack would probably bring just as much joy.
Lastly, here's a big ticket item that will make parents and kids excited: a chic wagon that will make farmers market trips and treks to the playground that much more enjoyable. I personally loved this wagon for our suburban lifestyle and didn't feel drawn to other options that seem fitted for more outdoorsy adventures to the beach or woods. The Joey has enough pockets to carry snacks, sunscreen, and shoes and the food tray is perfect for endless snacking. I bought an extra canopy because we have two kids but the Joey already comes with one canopy, an adult's cup holder, and the food tray – basically everything we need and nothing we don't.
One more thing…
I know the holiday season is an important one for small businesses so I try to shop small when I can. Some of my favorite kids shops are Odin Parker, Marigold Modern, The Youngsters, Mochi Kids, Bitte, Darling Clementine, Raduga Grez, Design Life Kids, and McCoy Kids.
This post contains affiliate links, so if you make a purchase from an affiliate link, we earn a commission. Thanks for supporting Design Milk!