Best of Get Out! Posts of 2021
With a second year of the pandemic under our belts, the necessity of the outdoors is even more apparent. No matter the size of the space you're working with – a balcony or a backyard – our outdoor spaces give us more space to live. In 2021, we shared some of our favorite collections ever with you. Now, we look back at which Get Out! posts were the most popular over the past 12 months.
Best of Get Out! Posts of 2021
Poltrona Frau introduced three outdoor collections known as the Boundless Living Outdoor Collections. The versatile furniture is meant to be used indoors and outdoors, adapting to the seasons and daily activities. These outdoor collections are an extension of indoor living outdoors – no boundaries.
As we learn to utilize our outdoor living areas in multiple ways during all seasons of the year, Solar can act as our "contemporary hearth" around which to gather. Not only does is it an illuminated light source, Solar can also be utilized as a small table to hold drinks, snacks, and other elements of entertaining.
Fermob's delightful 2022 collection is overflowing with style and color, ready to amp up your indoor and outdoor spaces. It includes: stackable chairs, more table sizes, tables with storage, a parasol, a sun lounger, fire pit, log holder, and accessories. And a new color: Black Cherry!
Dobro Design Studio's galvanized steel Bubbles outdoor furniture collection offers modular design for the small spaces of city living. The compact pieces are versatile and would also work well at sidewalk cafes, parks, squares, and more.
With the A'mare outdoor collection, Jacopo Foggini wanted to portray the idea of transforming liquid water into a solid. Transparent with a turquoise hue reminiscent of glass or water, polycarbonate slats allow light to shine through to achieve that special touch.
Living Divani's new outdoor furniture collection, Kasbah, is a completely customizable way of relaxing. Designed by David Lopez Quincoces, it includes a modular sofa that manages to be informal, elegant. and delicate all at the same time.
Designed by Francesc Rifé for OISIDE, the BEAM outdoor collection furniture is ideal for enhancing any outdoor area you'd like to spend more time living and relaxing within. Made from iroko wood, the furniture's proportions are generous yet balanced, with a selection of elegant pieces to create your dream oasis.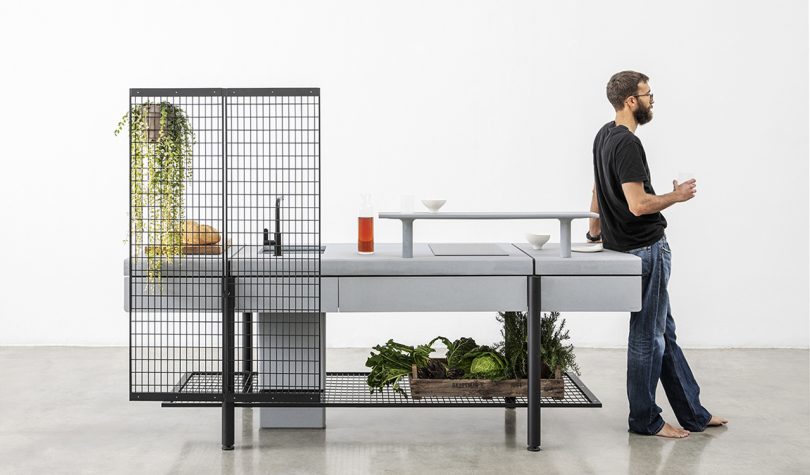 Meant for the outdoors, but equally ready to go to work inside, the Libera outdoor kitchen's design comes from reflecting on contemporary living: versatile and easy to insert into spaces. Designed by architects Marco Merendi and Diego Vencato, it's compact, elegant, and functional.
The Lur Collection is centered around the idea of plant pots that can work double duty as shelves and coffee tables that add an extra dose of greenery to our spaces. Made up of different sized planters and a bistro table, the Lur Collection is capable of evolving in our living, work, and public areas.
And the most popular Get Out! post in 2021 is…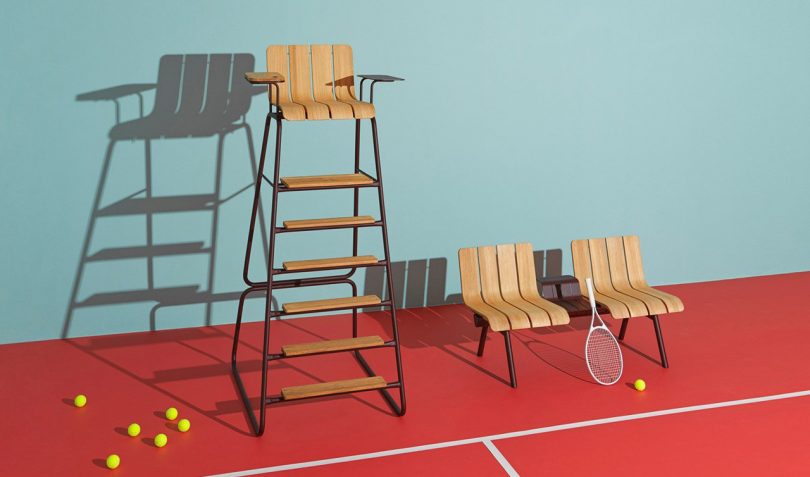 Designed by Patrick Norguet for Ethimo, the Ace collection can be reconfigured according to your needs thanks to a modular base with lots of versatility that comes in four lengths. You can add accessories as well, such as a shoe rack, bag holder, and aluminum bottle rack.