10. 10 Modern Concrete Accessories
We rounded up ten of our favorite modern concrete accessories that we'd love to incorporate into our own spaces, like planters and desk accessories.
9. 10 Modern Wintry Cabins We'd Be Happy to Hole Up In
We wouldn't mind winter so much if we were spending the colder months in one of these cozy modern cabins designed and built for the elements.
8. 10 Indoor Pools with Incredible Views
We're always drooling over modern indoor pools, especially those with enviable views of green landscapes, mountains, and water.
7. 10 Homes Designed for Indoor/Outdoor Living
We looked for modern houses designed to give the best of both worlds, ones that offer that dream of seamless indoor/outdoor living.
6. 10 Modern Lofts We'd Love to Call Home
We scoped out ten lofts that offer wide open spaces paired with high ceilings leading to innovative storage solutions and clever furniture layouts.
5. 10 Minimalist Bathrooms of Our Dreams
Keep things clean and simple in the bathroom with a minimalist look that can lend itself to a soothing retreat where we'd love to spend our time.
4. 8 Beautiful Ways to Prepare Coffee at Home
8 of the latest designer coffee preparation tools, including a home roasting appliance, handmade pour over vessels, and even an app-connected mug.
3. 8 Smart Home Devices That Will Make Life Easier
Our roundup of the best in smart home connectivity devices and appliances designed to make life more comfortable with the least hassle.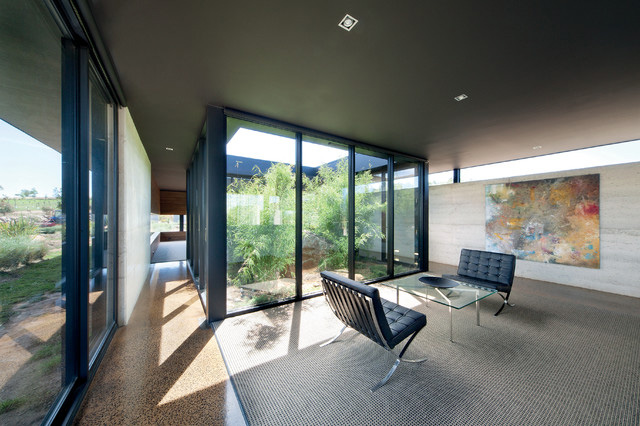 2. 10 Modern Houses with Interior Courtyards & Gardens
To let the daylight, fresh air, and nature in, think about including an interior courtyard or garden, like these 10 houses, to help brighten things up.
And the most popular roundup post of 2016 is…
1. The Coolest Modern RVs, Trailers and Campers
We scoped out our favorite recreational vehicles and campers that do away with the typical aesthetics and focus more on the modern look.