Z-AXIS DESIGN, based in Taiwan, designed this modern, minimalist apartment with a focus on black and white as the base color. On top of the black and white, they layered in yellow as the main accent color, adding a bright surprise to the open concept space.
A bank of L-shaped black cabinets ground the main room and was accented with a horizontal yellow stripe and indirect lighting.
Similar cabinets line the wall perpendicular to the first set with the same yellow line adding visual continuity to the space. One yellow chair brings life to the black dining table and chairs.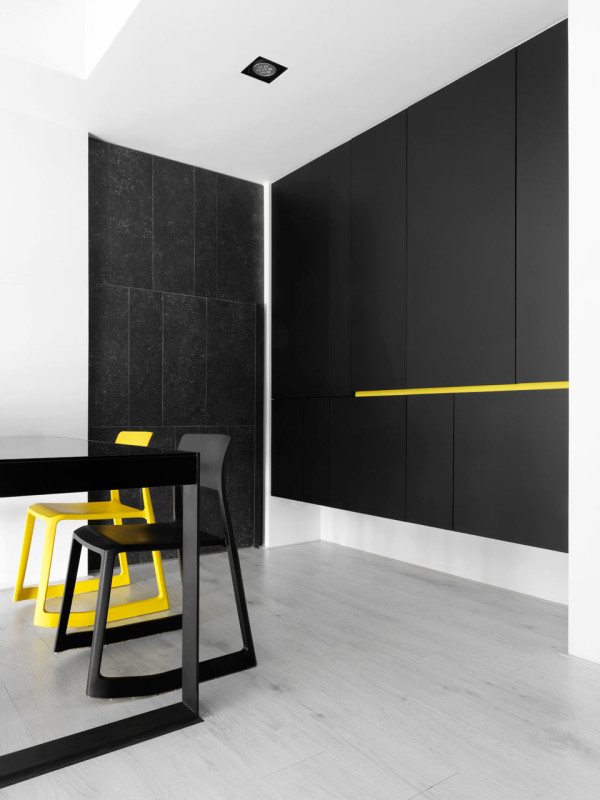 A black sliding door closes to hide the study room.
Instead of your typical chandelier, they used a wall-mounted swing arm lamp.
Behind a transparent door, you'll find the apartment's study which displays a curated collection of toys. Yellow pops up in this space as well in a glass-enclosed display cabinet and in the ceiling channel that holds the pot lights.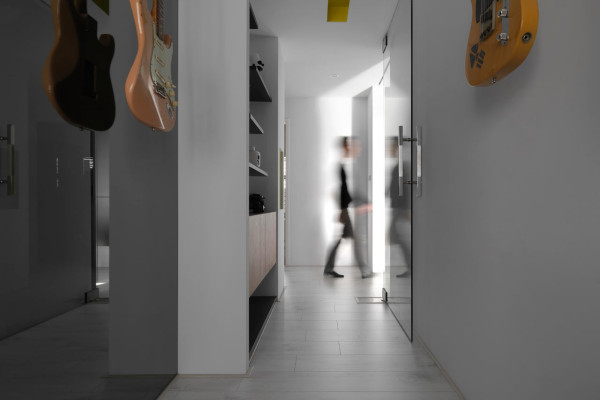 The master bedroom is decorated in various shades of grey to keep it soothing and neutral. A wooden cabinet is embedded into the wall for storage.

Design From Around The Web