BLADE Mirrors Are Polished to Perfection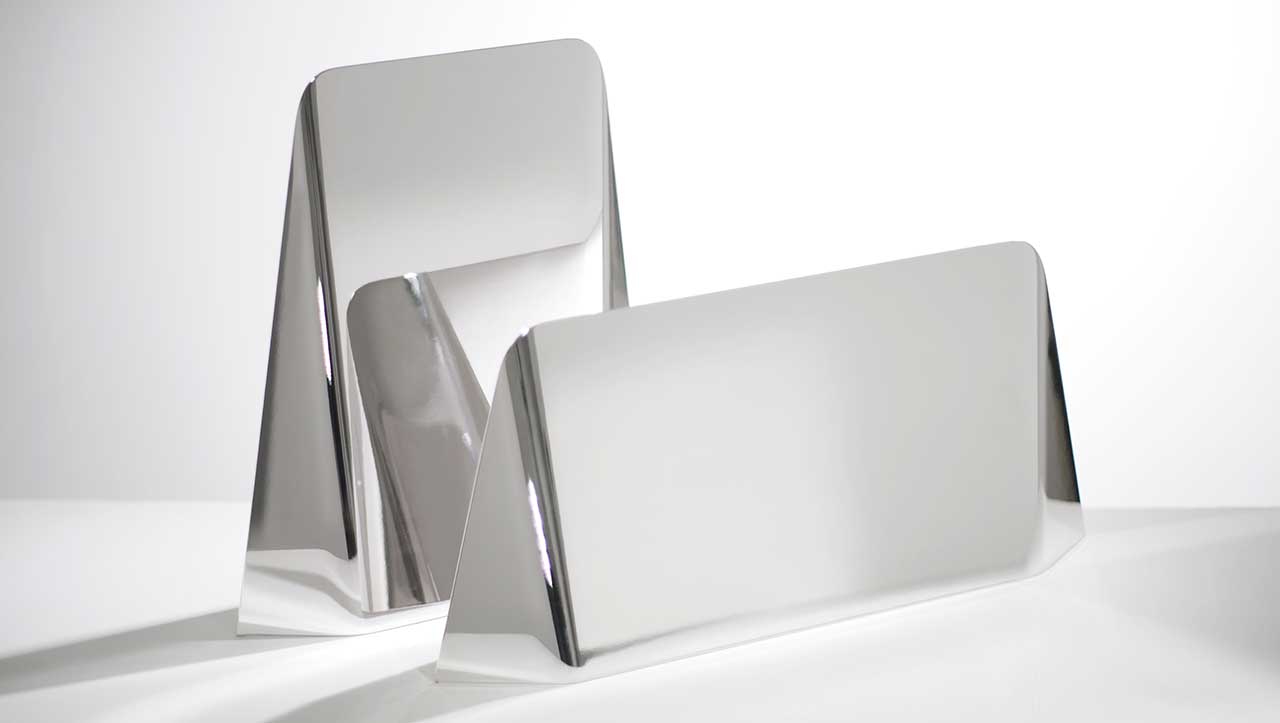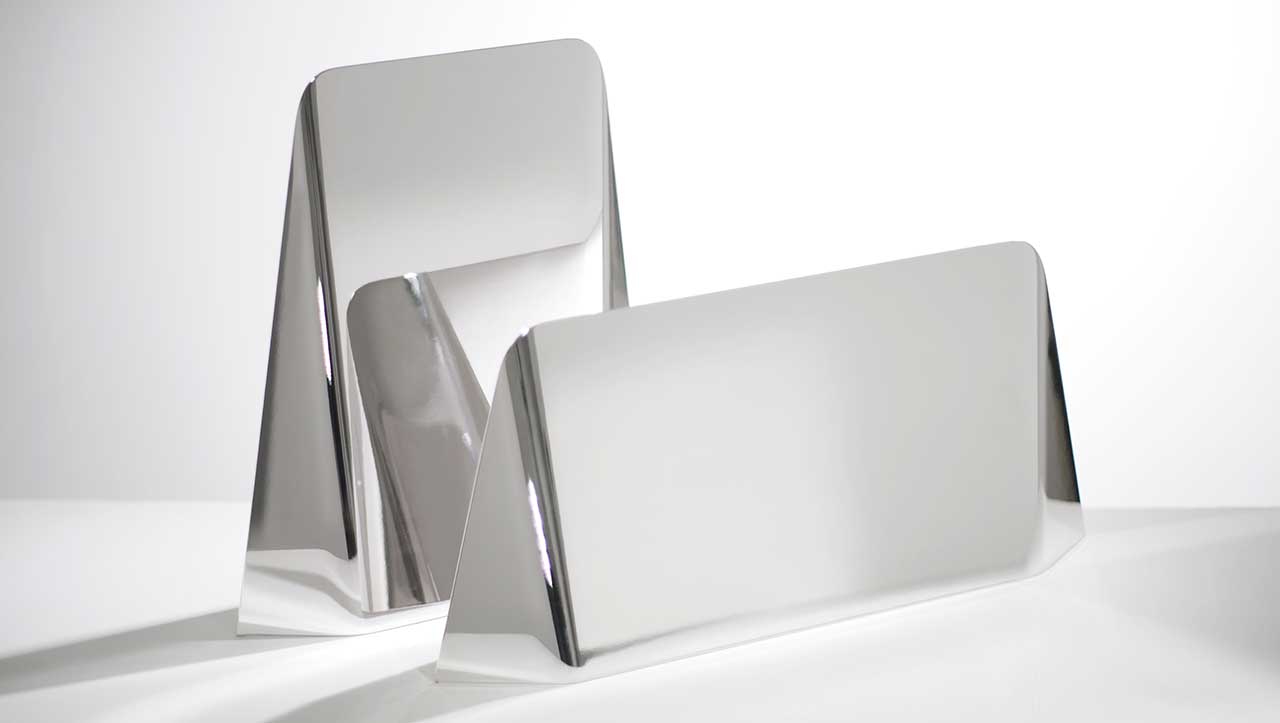 BLADE Mirrors Are Polished to Perfection
1/12 Photos
2/12 Photos
3/12 Photos
4/12 Photos
5/12 Photos
6/12 Photos
7/12 Photos
8/12 Photos
9/12 Photos
10/12 Photos
11/12 Photos
12/12 Photos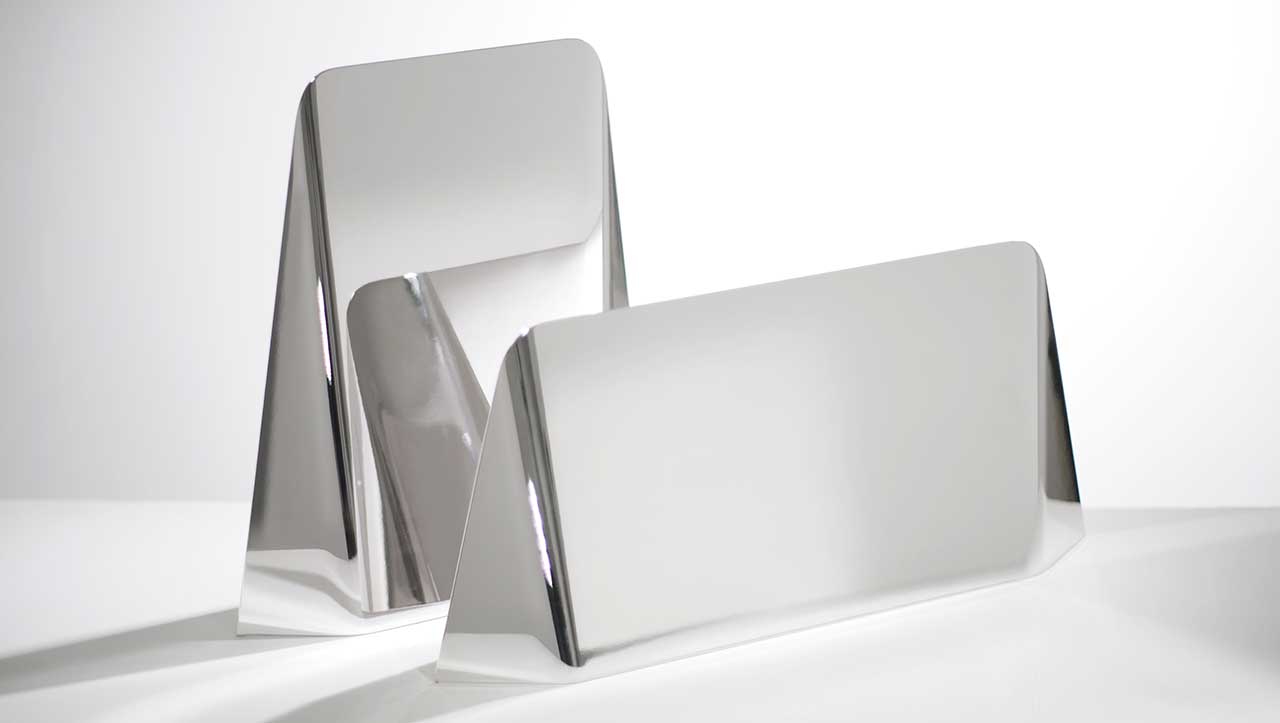 Arnaud Lapierre Design Studio's duo of BLADE tabletop mirrors are downright eye-catching. The signed, limited-edition of eight mirror-polished stainless steel sets are inspired by the refined blades of Japanese Wakizashi swords. Formed into a sheet by an auto body builders' stamp, two individual stainless steel pieces are welded together before being polished for hours, both to smooth the edges and create that brilliantly mirrored surface. In the end, the tabletop mirrors lie halfway between beauty and function, strong yet delicate in their sculptural aesthetic.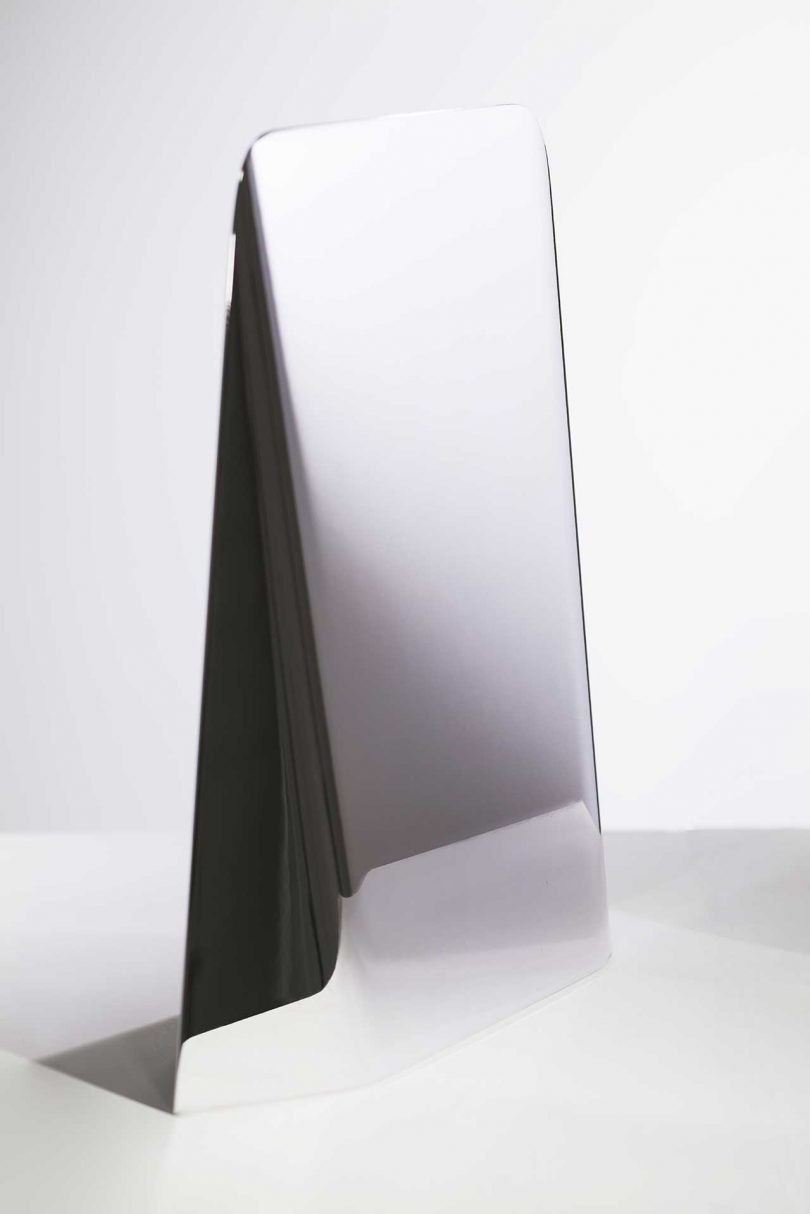 To learn more about BLADE mirrors, visit arnaud-lapierre.com.
Give Modern. Give The Best.
From a Beast Blender and cult-favorite portable candlelight to puzzles and retro classic keyboards, the Design Milk editors have curated the best of the best modern holiday gifts for 2021.