BMW + Jeff Koons Present a Work of Art on Wheels
BMW + Jeff Koons Present a Work of Art on Wheels
1/22 Photos
2/22 Photos
3/22 Photos
4/22 Photos
5/22 Photos
6/22 Photos
7/22 Photos
8/22 Photos
9/22 Photos
10/22 Photos
11/22 Photos
12/22 Photos
13/22 Photos
14/22 Photos
15/22 Photos
16/22 Photos
17/22 Photos
18/22 Photos
19/22 Photos
20/22 Photos
21/22 Photos
22/22 Photos
If you equally love pop art and cars your head is probably about to explode at the idea of this collaboration. Though it's not the first between BMW and American artist Jeff Koons – he had a 2010 BMW Art Car that raced at the 24 Hours of Le Mans – THE 8 X JEFF KOONS is the first available to the public. Created in a limited edition of 99 models worldwide, the BMW 8 Series Gran Coupe features an interior and exterior entirely customized by Koons. It's one of the most elaborate custom designs in the automobile maker's history, with each car requiring several hundred hours of paintwork done by hand.
One of our most influential living artists, Koons chose to create a graphic exterior that expresses the vastness of space – a key theme of his work. The design uses 11 different paint colors, including many shades of blue, and takes 11 stages to complete. Koons even nods to his 2010 Art Car with the "POP!" graphic on each side and vapor thrust imagery that symbolizes the vehicle's power and speed.
The punchy, saturated palette carries over to the interior that features high-end materials, fine leather, and a cupholder lid with THE 8 X JEFF KOONS badge and Koons' signature. The bold red and blue seats bring to mind comic book superheroes, exhibiting the theme of power that's carried throughout the car's design. Meanwhile, the tan and maroon leather and upholstery keep the special edition luxurious. Both the interior and exterior colorways were fine-tuned by Koons and BMW's design and engineering teams over several visits to the brand's world headquarters.
"My edition of the BMW 8 Series Gran Coupe is a dream come true. It is completely unique, very special to me, and I've wanted to create a special edition BMW for a long time," said Koons. "What matters is how we relate to each other and our awareness of everything we are surrounded by. This principle drove my creative vision for THE 8 X JEFF KOONS, and it's an exciting next chapter of co-creation with BMW."
Already available for pre-order exclusively through bmwusa.com, THE 8 X JEFF KOONS made its digital debut at art fair Frieze Los Angeles, and will next be displayed at Rockefeller Plaza in New York City from April 1-4. It will also make stops at art fairs and events in Europe, Asia, and the Middle East, including the 16th Istanbul Contemporary, Paris Photo, the Goodwood Festival of Speed, Art Dubai, West Bund Art & Design Fair Shanghai, and Art Basel Hong Kong
"Never before in the history of our company has a BMW been created with such an extensive design effort as THE 8 X JEFF KOONS. A 'rolling sculpture' that will not only be displayed as a coveted collector's item in museums, but will also be allowed to flourish on the road as a genuine BMW," said Oliver Zipse, chairman of the Board of Management, BMW AG.
BMW will be producing two THE 8 X JEFF KOONS per week at their Bavaria-based BMW Group Plant Dingolfing and BMW Group Plant Landshut. If you're lucky enough to get your hands on one of the 99 available cars, it will also come with a certificate of authenticity containing its vehicle identification number (VIN) and personally signed by Jeff Koons and BMW Chairman and CEO Oliver Zipse.
One of the limited edition THE 8 X JEFF KOONS vehicles will be up for live auction by Christie's on April 4, 2022. All proceeds from the auction price will be donated to The International Centre for Missing & Exploited Children (ICMEC), which Koons has been personally involved with for for over two decades.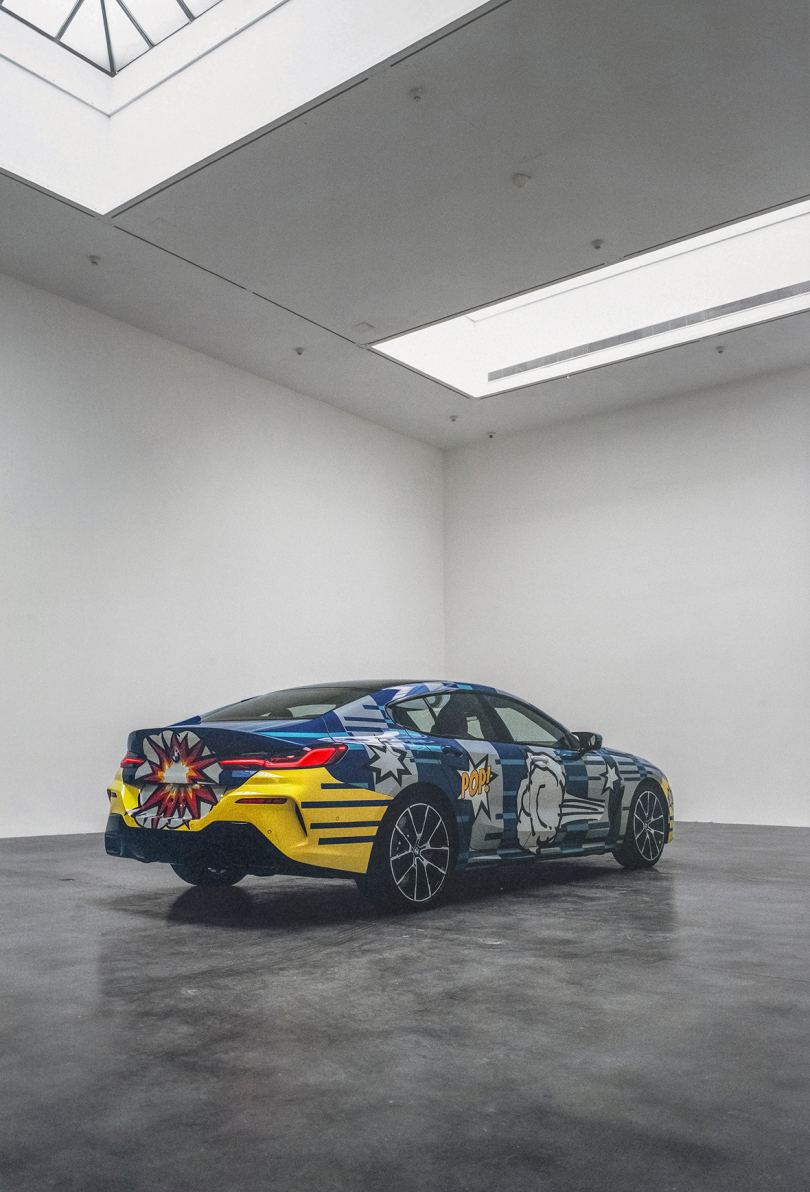 To learn more about the 8 X JEFF KOONS, visit bmw.com.