Carl Hansen & Son is bringing back an iconic chair designed in 1949 by Danish designer Børge Mogensen. The Contour Chair was originally presented at the Copenhagen Cabinetmakers' Guild Furniture Exhibition showcasing a new style from Mogensen, who had previously approached design from a simple and functional manner. The new design represented a sculptural approach with its bold, form-pressed veneer backrest that created a relaxed lounge chair feel.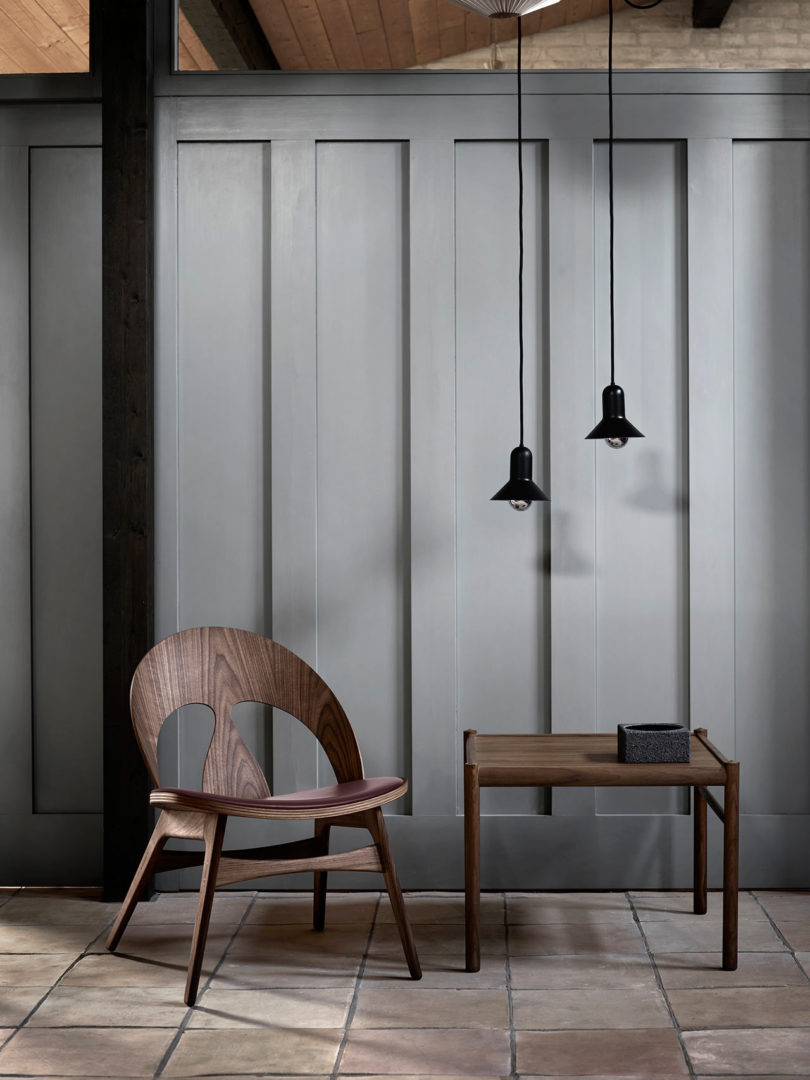 Using form-pressed veneer was new to Mogensen, who had been working with solid wood in the past. The method opened up all kinds of opportunities to experiment, which was driven by his appreciation for the veneer work of Charles and Ray Eames.
The laid-back form was intentional on Mogensen's part to create more furniture for informal spaces. Despite the new design style, the lounge chair includes many of the details typically found on work by Mogensen, like mortise and tenon joints finished with contrasting wooden wedges.
The Contour Chair is being produced by Carl Hansen in Son per Mogensen's original drawings and with the permission of his family, they've added an upholstered seat for extra comfort.
The rounded back features cut-outs that are decorative as well as needed to achieve the bend in the veneer. The chair rests low with slanted legs that create a relaxed feel when sitting.