The Bowlus Volterra All-Electric RV Takes Glamping to Luxurious Extremes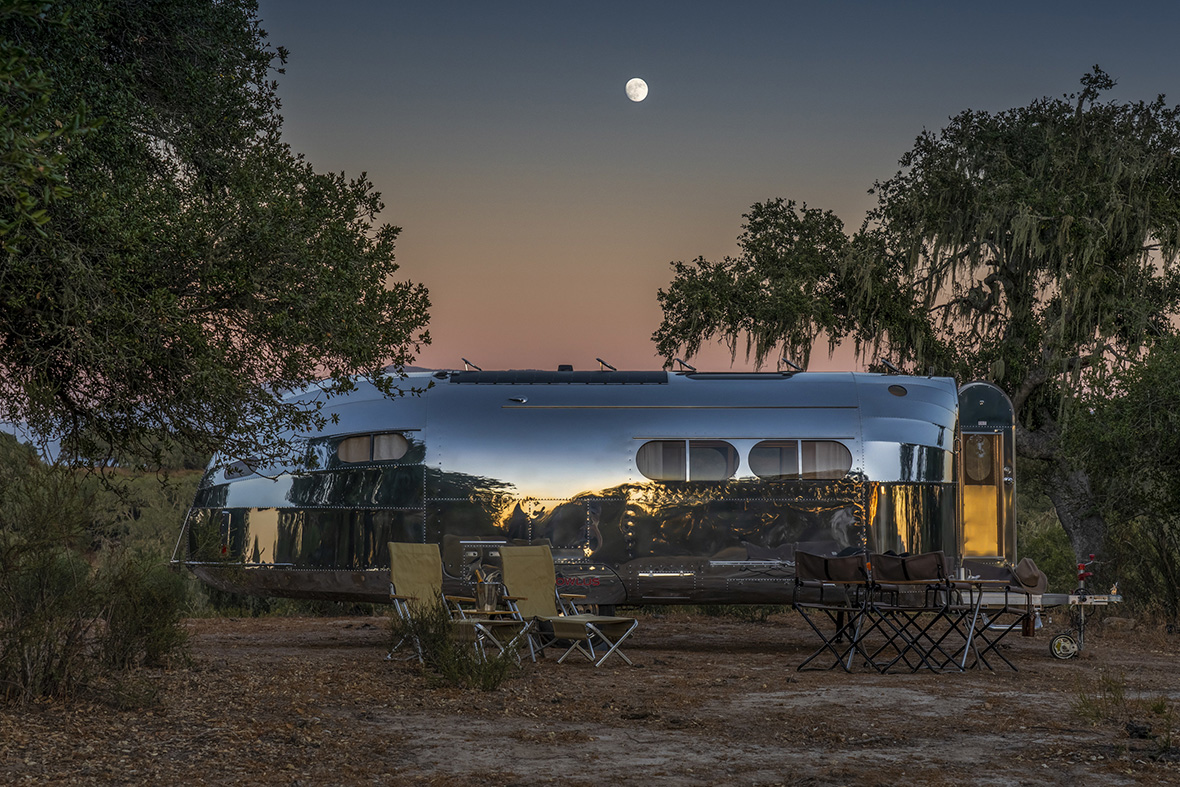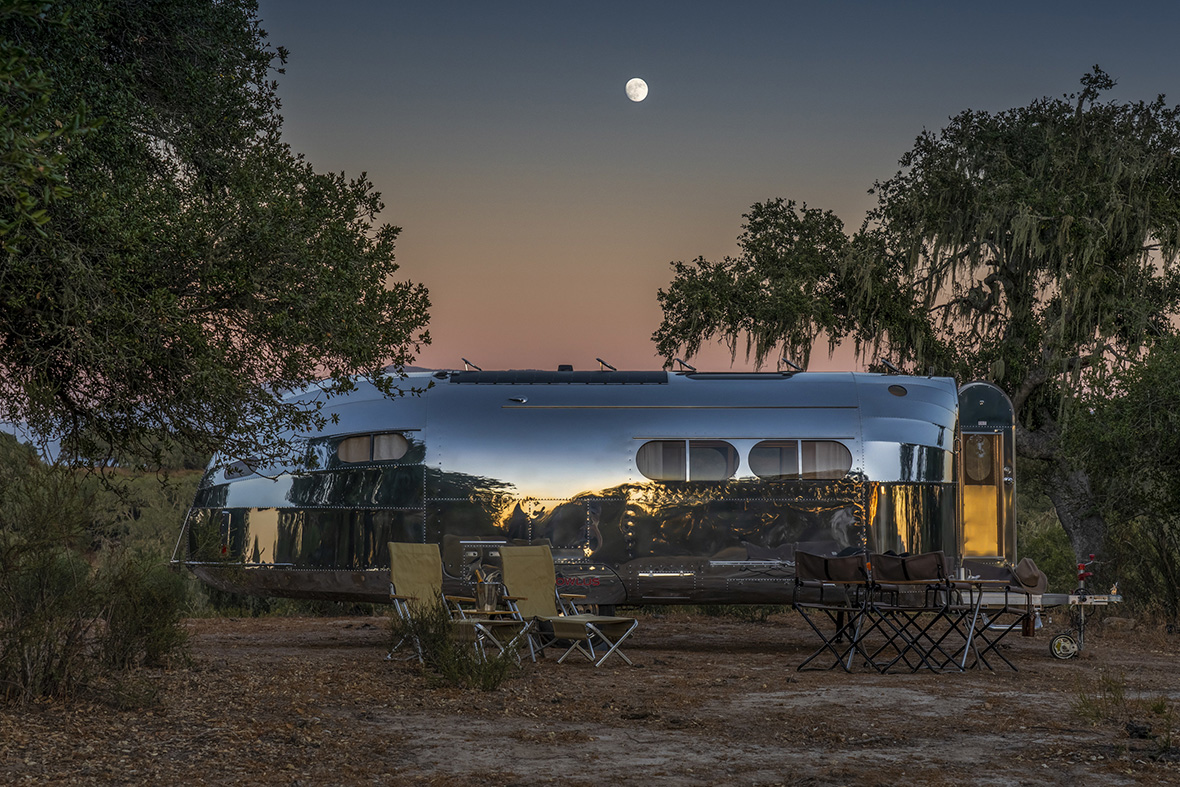 The Bowlus Volterra All-Electric RV Takes Glamping to Luxurious Extremes
1/10 Photos
2/10 Photos
3/10 Photos
4/10 Photos
5/10 Photos
6/10 Photos
7/10 Photos
8/10 Photos
9/10 Photos
10/10 Photos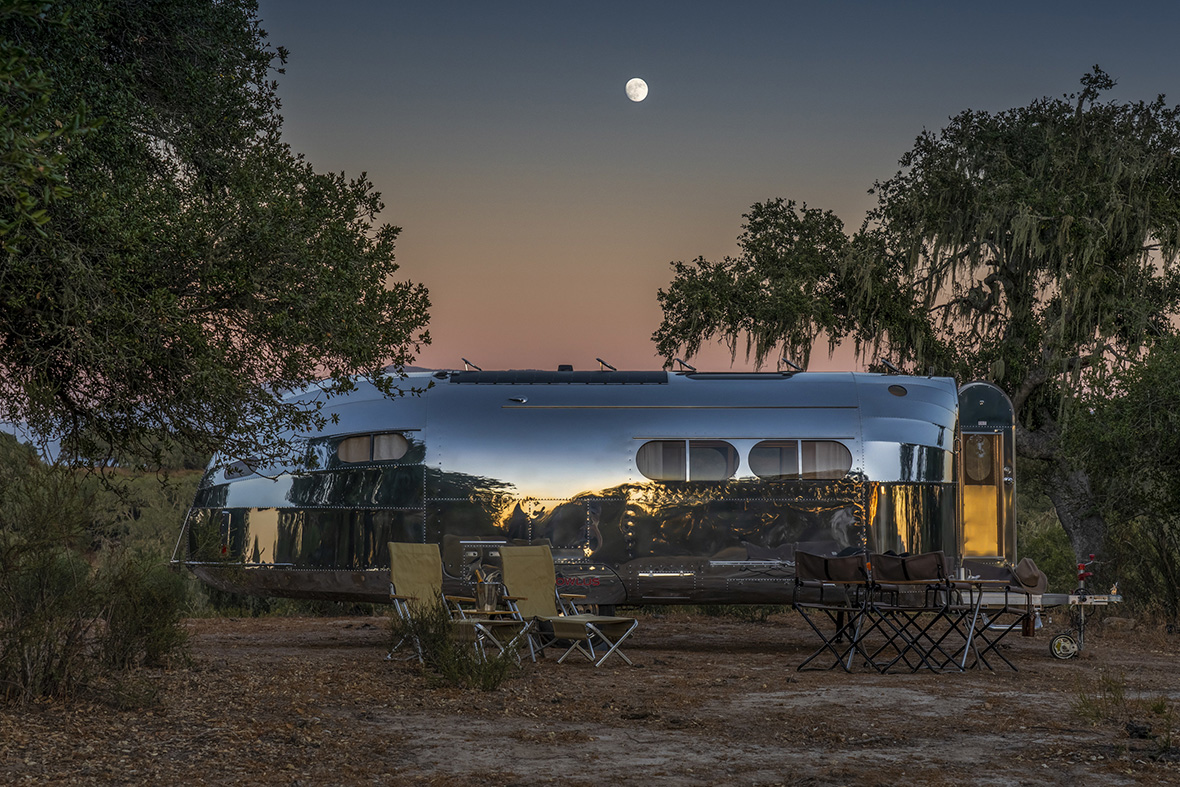 Why AirBnb when you can bring your own comfortably personalized accommodations nearly anywhere and everywhere you go? That's the premise behind the Bowlus Volterra, the world's first all-electric RV, a luxuriously appointed 25-foot-long aerodynamic silver bullet designed for travelers seeking adventure sans the "roughing it" part of the equation.
You may remember the Bowlus Terra Firma Limited Edition, a similarly styled luxury liner on two wheels outfitted with a laundry list of contemporary technologies and accoutrements delivering glamping galore. The new Bowlus Volterra is basically the same deal as the Terra Firma, but with twice the mobile electric power and few additional updates.
The heart of the new Volterra's power is its Volterra Battery Management System, a lithium battery management system powered by the brand's AeroSolar Solar System, resulting in a 17 kWh of all-electric power capacity (for comparison, a Tesla Powerwall offers 13.5kW of storage capacity).
And it needs every bit of this extended electric and solar power, with the interior cabin outfitted with creature comforts such as in-floor heating, air conditioning and heating, continuous hot water for showering, hot drinking water on-demand, LED lighting, wi-fi networking, and the option to add high-speed satellite connectivity anywhere the RV dares to venture.
This being the brand's most luxurious and expensive model (the Volterra starts at $310,000), the RV is offered with a limited-edition La Cumbre earthen color palette inspired by the mountain peak behind Santa Barbara, California. The limited-edition interior seating – fully vegan – supposedly draws inspiration from the California sunset, with complementary hues in the bedding area executed in 100% linen duvets.
If this isn't all luxurious enough, Bowlus also offers a Bespoke Customization Program to allow buyers to tinker and tailor the silver bullet RV trailer to their exact specifications (*Rivian not included.)