The DT Estudio-designed Itahyê Residence is located just outside of São Paulo, Brazil with a unique design that uses different materials for each level: brick on the lower floor, solid concrete for the middle, and blue metallic tiles for the upper. Besides wanting to differentiate the three separate floors, the material choices were chosen based on their durability and their thermic performance.
The house spans 330 square meters (approx. 3552 square feet) over the three floors with the lower level containing the garage, laundry, and storage areas. The middle floor features the kitchen and living room, while being level with the outdoor space, and lastly, the upper floor is reserved for the family room and three bedrooms.
The cars are parked in the front part of the house, while the outdoor social areas are around back, keeping them separate.
The upper floor hovers over the yard creating a covered veranda while shading part of the garden.
A white ceramic wall helps protect the veranda from the setting sun while creating a fun pattern.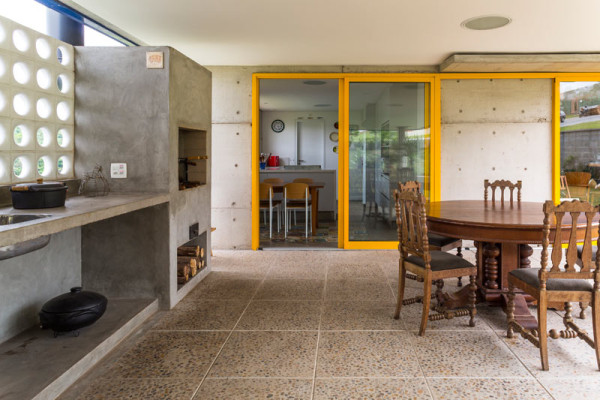 Part of the living room has a double-height ceiling which helps with ventilation and brings in extra natural light. The walls are raw concrete juxtaposed with others being white helping to create a balance.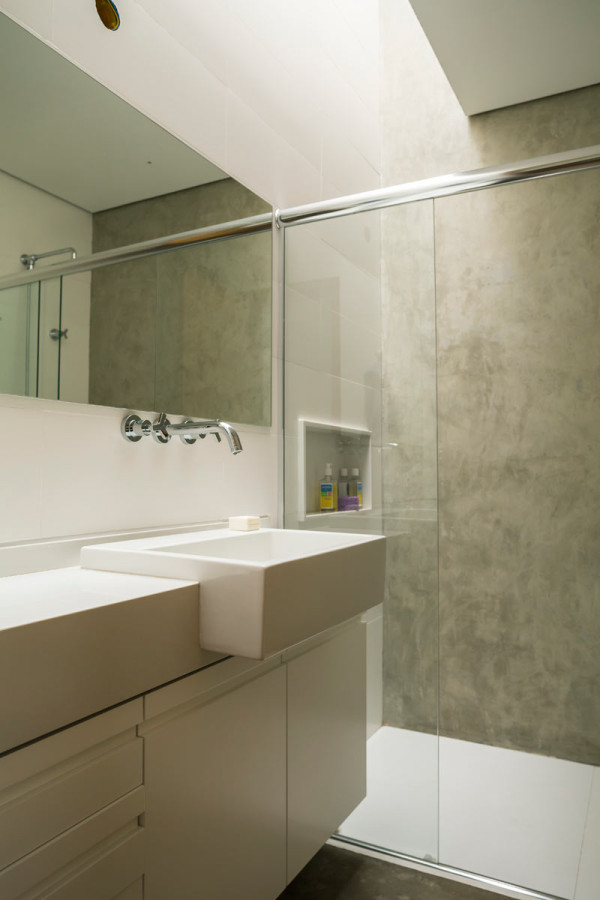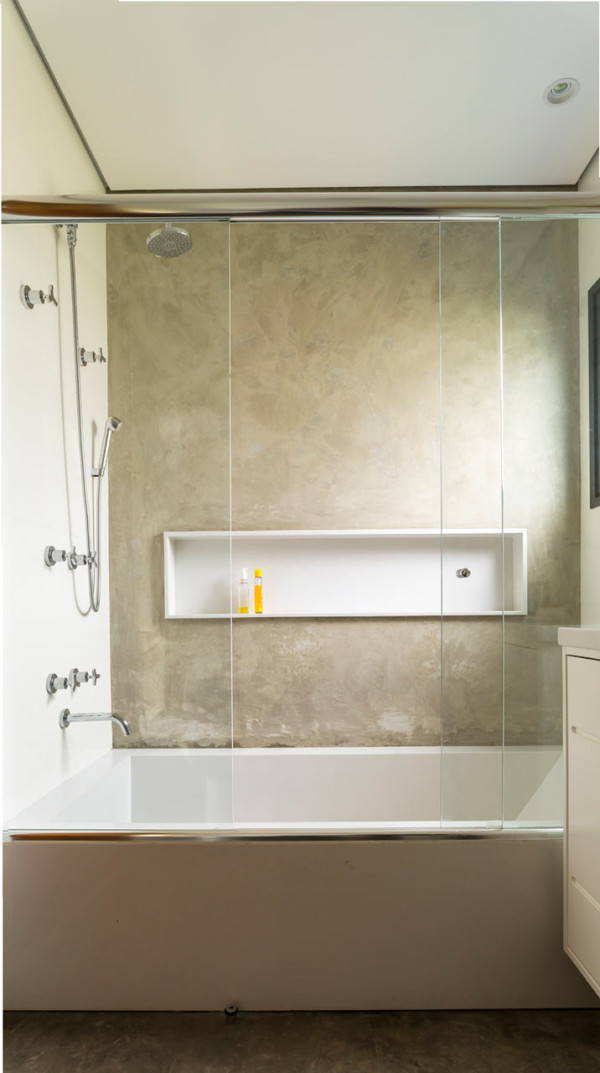 Photos by Eduardo Castello.

Design From Around The Web