Bring Creativity to Life With Kriskadecor's Aluminum Chain Link Structures
The following post is brought to you by Kriskadecor. Our partners are hand-picked by the Design Milk team because they represent the best in design.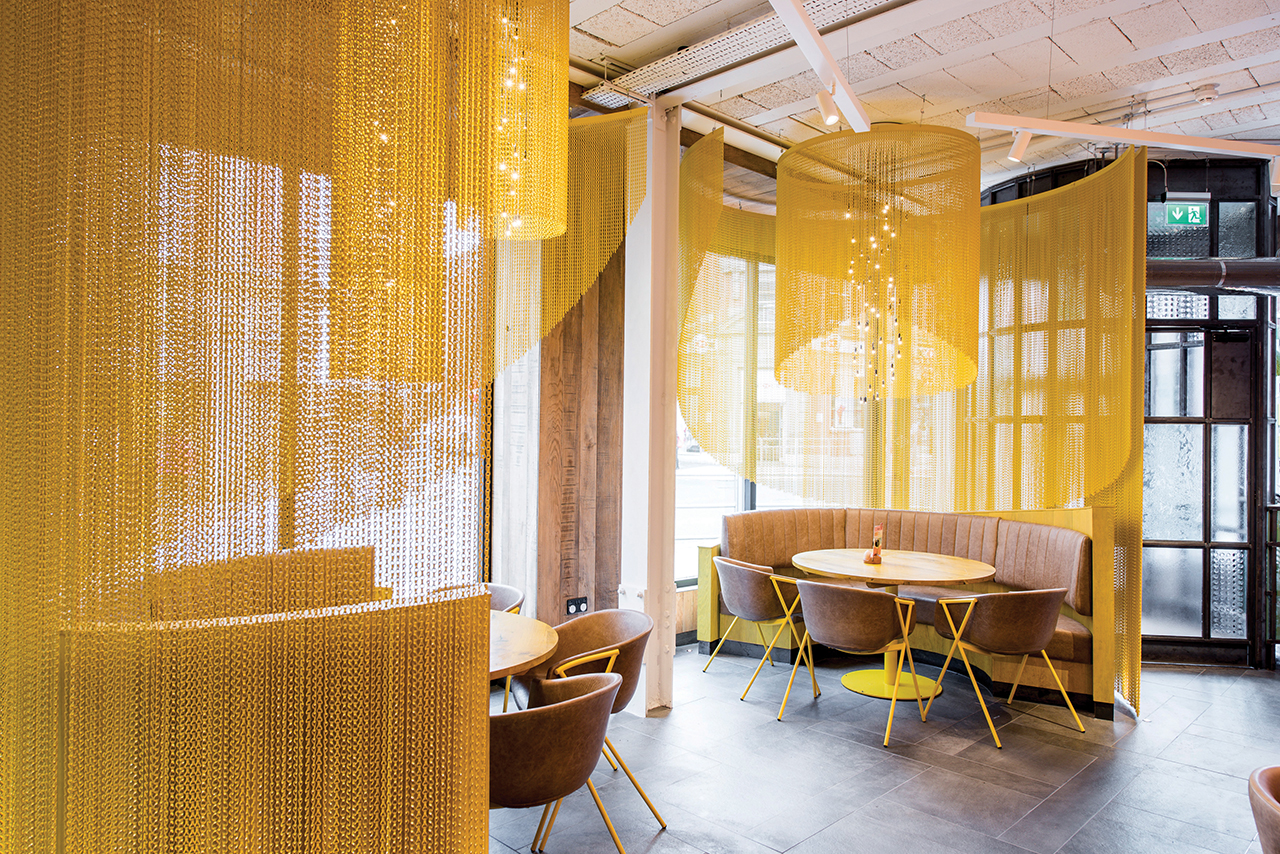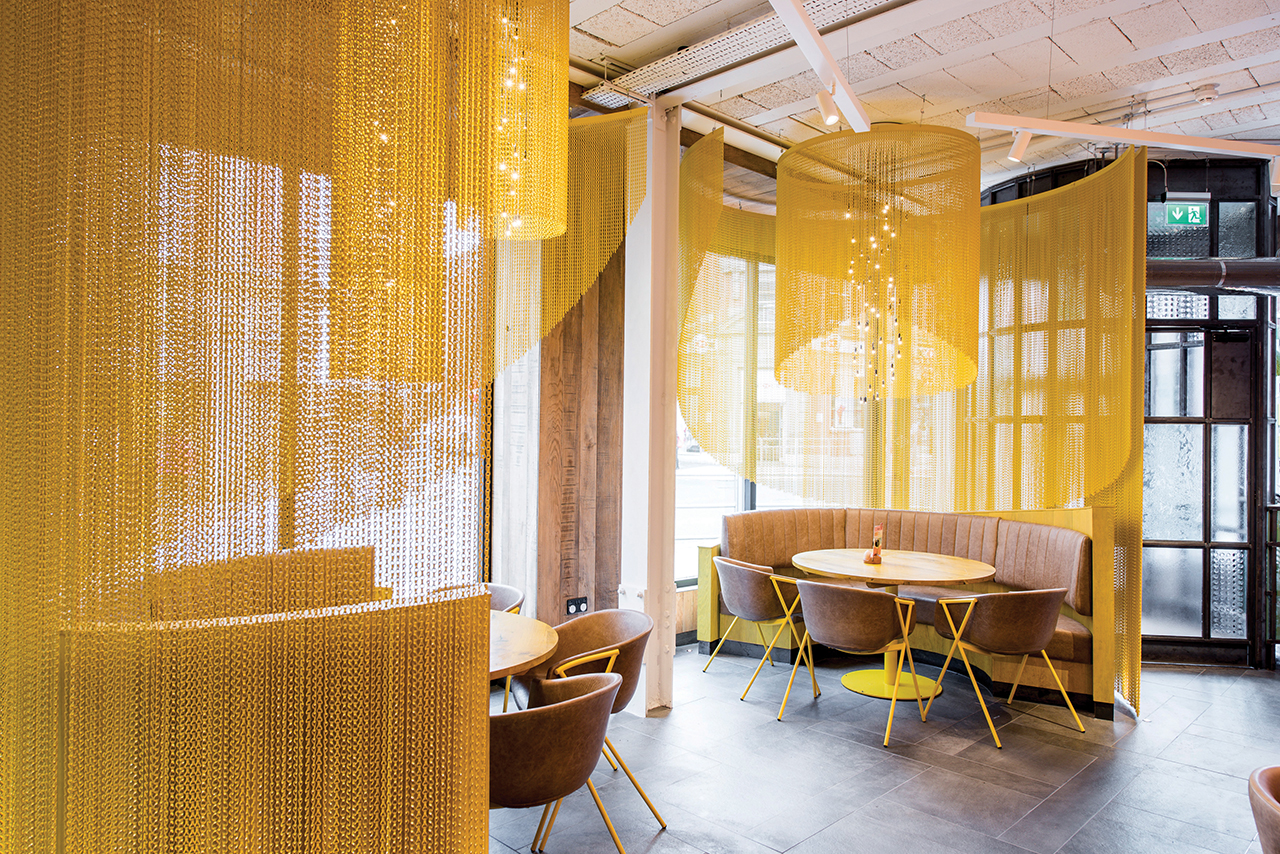 Bring Creativity to Life With Kriskadecor's Aluminum Chain Link Structures
1/9 Photos
2/9 Photos
3/9 Photos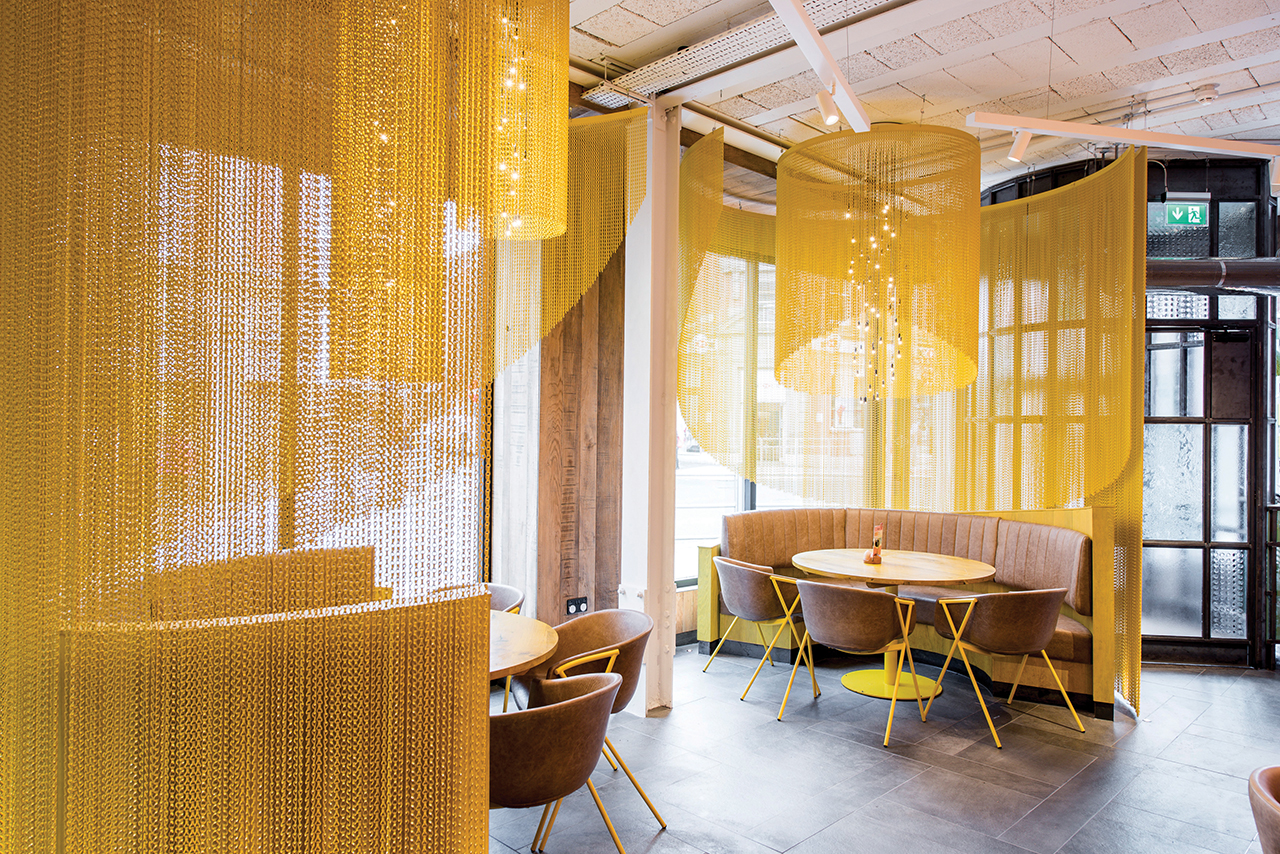 4/9 Photos
5/9 Photos
6/9 Photos
7/9 Photos
8/9 Photos
9/9 Photos
Space dividers, wallcoverings, and ceiling features. Lighting elements, cladding, or any unique structure you can imagine. Using aluminum chains, Kriskadecor brings creativity to life for architects and interior designers through their ability to fully customize design solutions through color, shape, and dimension. Though aluminum might not be the first material you would think to use in public areas and private residences, Kriskadecor has been doing it for the last 97 years.
Kriskadecor controls the manufacturing process from start to finish, from the creation of the links to the finished structure, guaranteeing a piece of work that's sure to impress. Aluminum's lightweight and durable qualities are what allow for the customization of these incredible projects. The chain used is manufactured by Kriskadecor with 99.99% aluminum, a highly sustainable material that can be infinitely recycled without losing quality. They also include 20% recycled material, which helps the brand contribute to reducing its carbon footprint.
An extremely large scale example of what can be achieved by the brand is Kengo Kuma's architectural intervention in Casa Batlló. The design is the Japanese architect's tribute to Antoni Gaudí's esteemed use of Mediterranean light in the modernist building. Kriskadecor chain links dress an eight story staircase, capturing the light to create an ever-changing experience. To create this effect, the chains were worked into layers with color gradients, forming a sort of second skin. The appearance from each floor is unique, from the rooftop to the coal bunkers, and the visitor experiences total immersion from within the staircase.
Thanks to aluminum's light weight, it's possible to create and hang all kinds of structures from the ceiling, whether they're simple geometries or real sculptures. Westfield Mall of the Netherlands features 30 panels of sinuous, intertwining shapes suspended over the Dining Plaza – that measures in at 146 miles of chain! The softness of the lines and the curve of each shape imitate a natural movement of airflow, creating a welcoming environment for visitors below.
Kriskadecor's in-house technology and a wide selection of colors and finishes lend themselves to a range of applications, including large surfaces that feature the reproduction of logos, images, or patterns. (Picture it as if each link represents a single pixel.) The brand created a bright explosion of color in MiQ's Manhattan offices with a space divider with the company logo and a multi-colored gradient that stretches on and on. The transparency of the chain works well in the open space by not acting as an opaque barrier, instead it keeps the airiness and expands upon it.
In one last example of Kriksdecor's versatility, we visit Civico 29 that was designed by Tana Design Studio. The cocktail bar in Italy is located in the heart of the Mediterranean, featuring coverings and furnishings meant to draw you closer to the landscape. To fully immerse visitors in the space, the walls were covered in a cerulean blue chain curtain, that when sways is reminiscent of the cool, coastal breeze just outside.
Kriskadecor can create nearly any design using aluminum chain as a blank canvas, but the brand also offers signature design collections. The Gradient Collection by Luis Eslava is based on gradient combinations, from the most simple to most complex. The resulting eight patterns are quite adaptable and can be further customized in preferred shapes and colors.
Currently, Kriskadecor has two world headquarters located in Montblanc, Spain and Miami, Florida. Through a wide network of distributors, the brand has worked in more than 90 countries and counting. To learn more about Kriskadecor and how their aluminum chain design solutions can enhance your next project, visit kriskadecor.com.