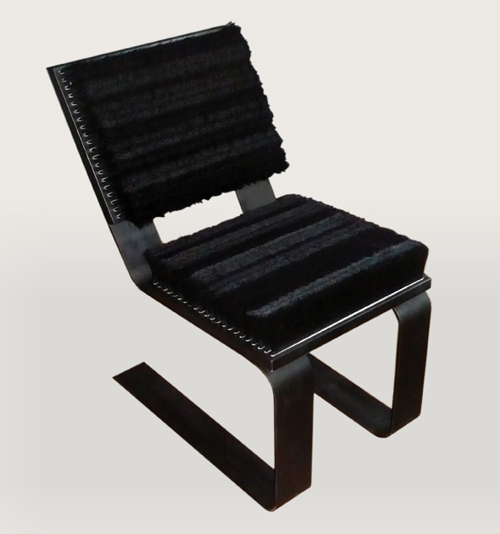 Meagan Roberts is a recent graduate from Central Saint Martins in Product Design. Her Bristle Me Chair is intended to change slowly and uniquely over time depending on whoever owns or uses it. She chose bristles because they take wear and tear quite well, but will still change and adapt to the user over time.
I wanted to alter the perception that when things begin to look used that it meant that it was time for them to be thrown away or be upgraded to something new. Instead, the investment of time is seen as a positive thing. The chair is visually, always upgrading and changing with the owner, therefore becoming a completely unique object.
Contact Meagan at meaganroberts86 [at] googlemail [dot] com.

Design From Around The Web