The Bromont House is a weekend retreat located in a wooded area of Québec, Canada. Designed by the Montreal-based studio of Paul Bernier Architecte, the two-volume house is made up of a day block and a night block, which are connected by a window-filled passageway and a veranda.
The U-shaped day section contains the living room, dining room, kitchen, and reading area. The inner part of the U structure, which faces the courtyard, features floor to ceiling windows making the view top-notch from all areas.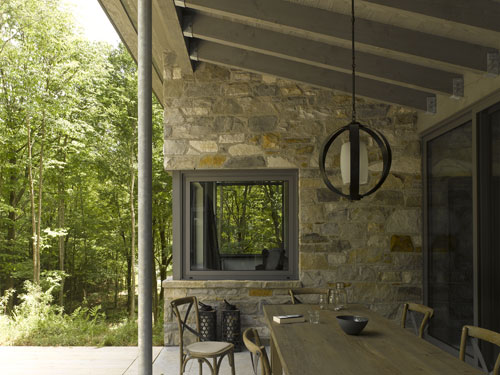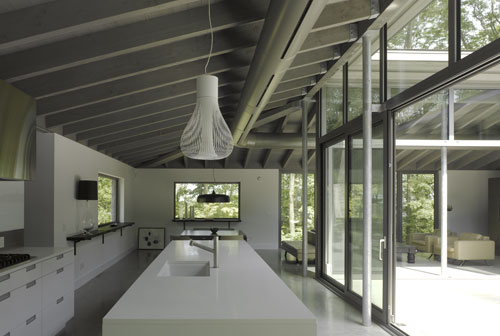 The exposed beam ceilings are a stained gray, a color that was picked out of the exterior stone.
The interior is pretty neutral with mostly whites, grays, and black filling the space, which is perfect for making the outdoors the focal point.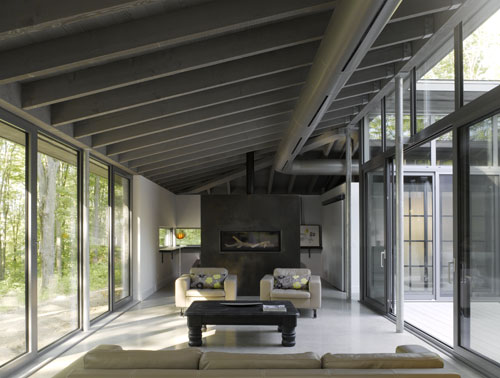 That's the wall to the bathroom and the steel and frosted glass door pivots to open and close.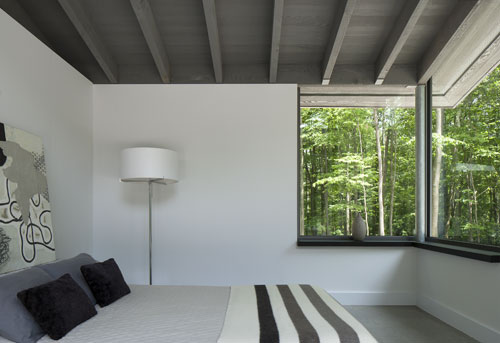 The night block is a two-story stone structure that houses the master bedroom. The corner of the room is made of windows, which gives a neat perspective when looking out. I also love how it looks on the exterior of the house.
Photos by James Brittain, courtesy of v2com.net.