Inspired by adventure, Basecamp is a vast retreat in Washington state that's designed to be a place for recharging between life events. The name of the home, by Johnston Architects, gives nod to the base camps where adventurers would rest before ascending a mountain.
The vast space is built for an active family of seven, but can sleep up to 18+ people. The space is cordoned off into small zones for living, sleep, work, and play. By doing so, residents can conduct a conference call in one area then move to the next cabin to shoot some pool. Despite the separation, each cabin is still connected to maintain a sense of continuity and unity.
In the 'living' cabin, the rooms are aligned along the view axis, creating a visual journey throughout the space. The space between work and play are mostly blurred, where a dining room can be repurposed as a conference room, and the kitchen island moonlights as a dining table.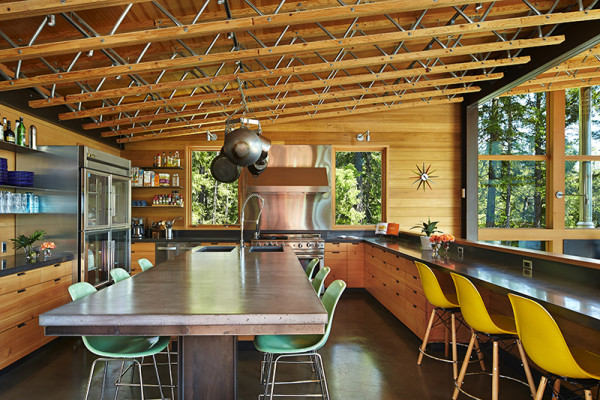 Basecamp consists of sustainable organic materials and exposed beams. To maintain a peaceful ambiance, rooms have acoustic control and autonomy. The house also has sustainable features, including solar hot water collectors and high tech home automation systems that control water temperature and lighting.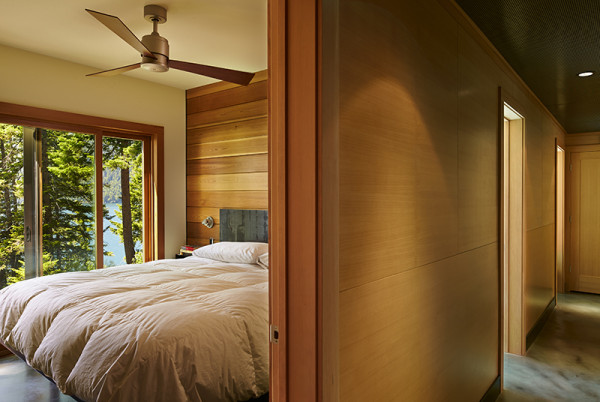 With partitioned off areas focused on highlighting work, play, and living, Basecamp provides an ideal backdrop for an active family to recharge and celebrate life achievements.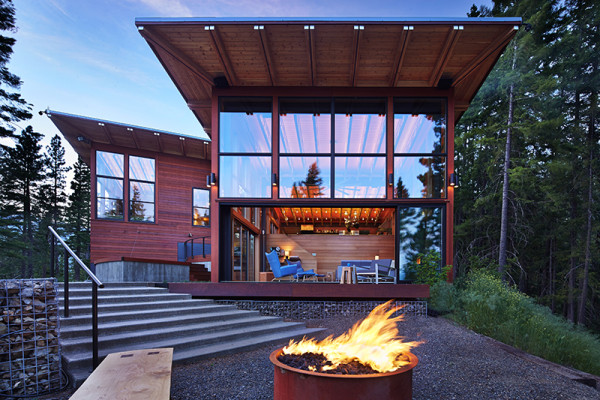 Photos by Benjamin Benschneider.