Looking for a cozy spot to lounge in the great outdoors? The Cacoon Hanging Chair was made just for that. Hang it from a tree in your yard or take it when you go camping and you have a suspended tent-like space to chill out in. Decide if you want to relax alone in a single or with another person in the double, either way it's the perfect hanging outdoor oasis.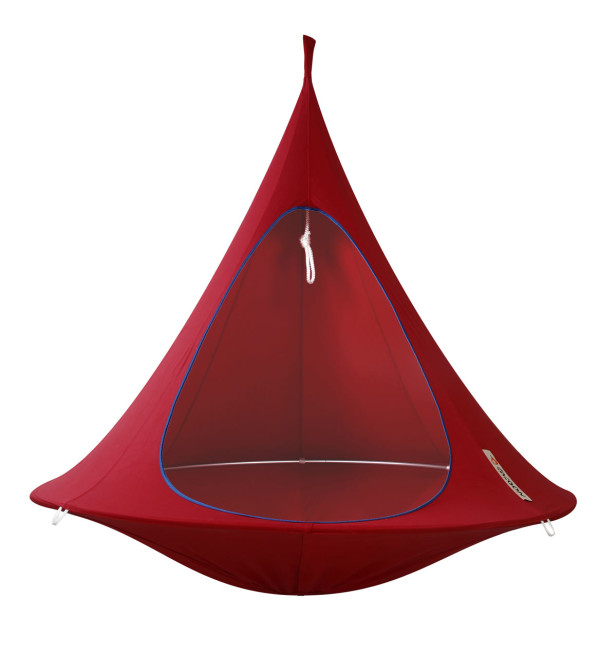 The minimalist design is constructed with weatherproof fabric to resist the elements and it's also sturdy – it has been tested to hold 200kg or 440lbs. Available in five colors, including Chili Red, Sky Blue, Leaf Green, Mango Orange, and Natural White. You can order a single or double version.
P.S. You can even sleep in them!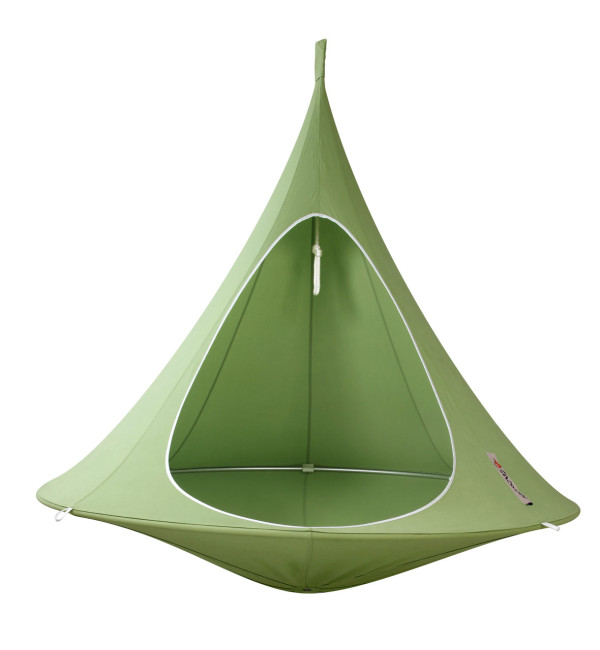 You can buy your very own here.