Jorge de la Cruz teamed up with Vernaza Gonzenbach to create a modular candle holder called Candelabro, presented earlier this year at SaloneSatellite in Milan.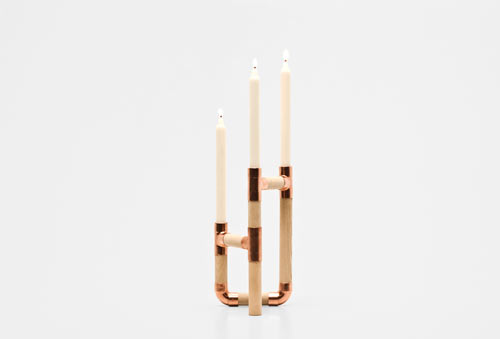 Inspired by the idea of "open design," the object allows for simple construction, reconstruction and replacing or fixing of pieces by anyone at anywhere.
It is made of lacquered Ash wooden rods and copper joints and can hold up to three candles. I'd like to see a DIY of one of these.