The Canoo Electric Pickup Truck Is Everything the Tesla Cybertruck Is Not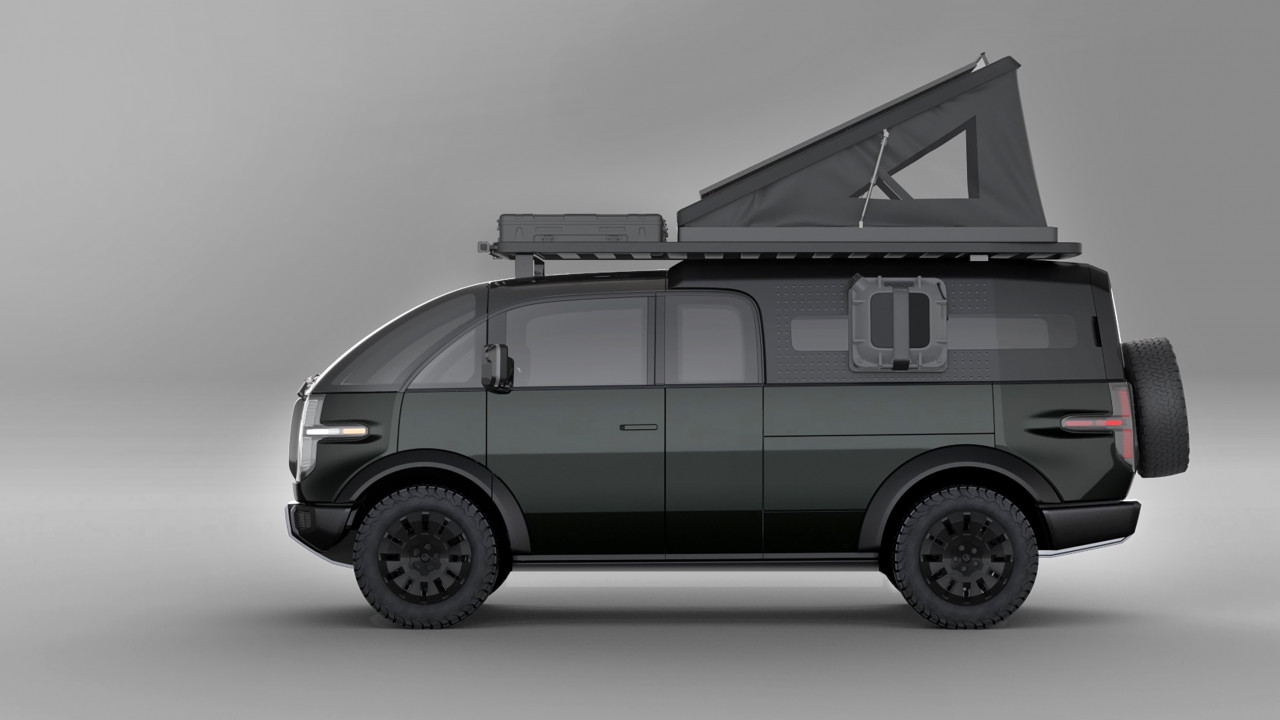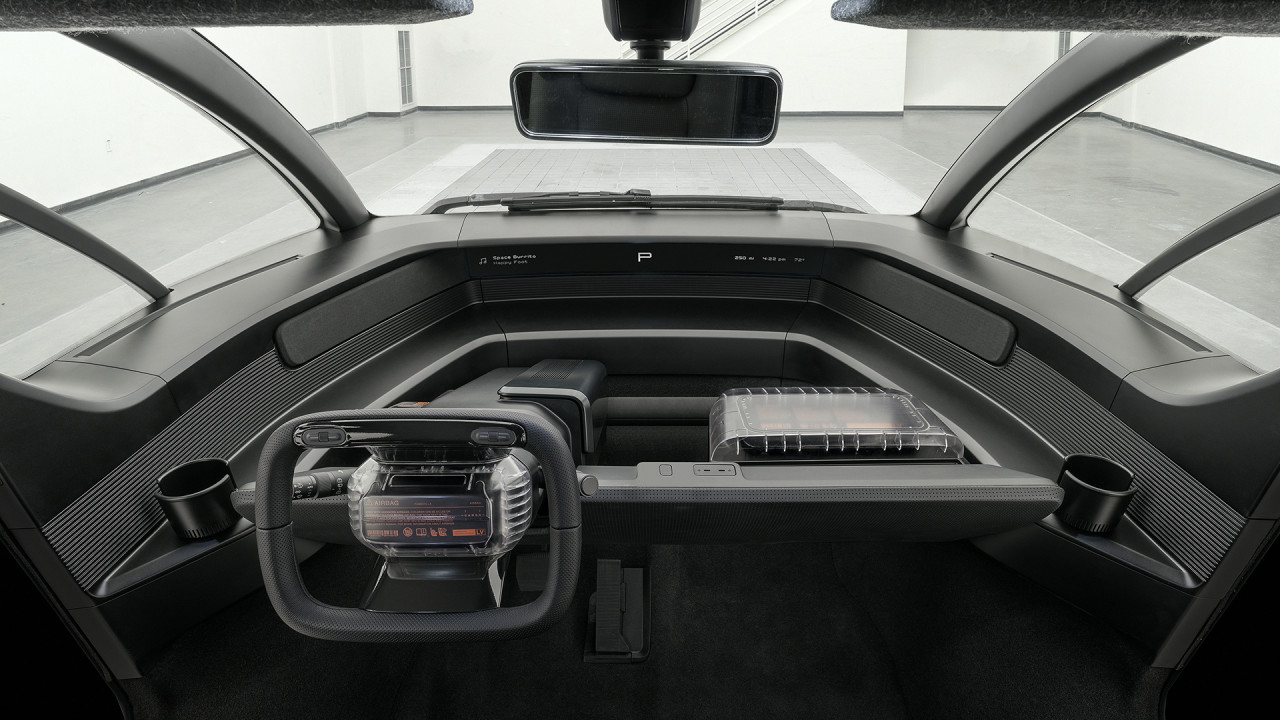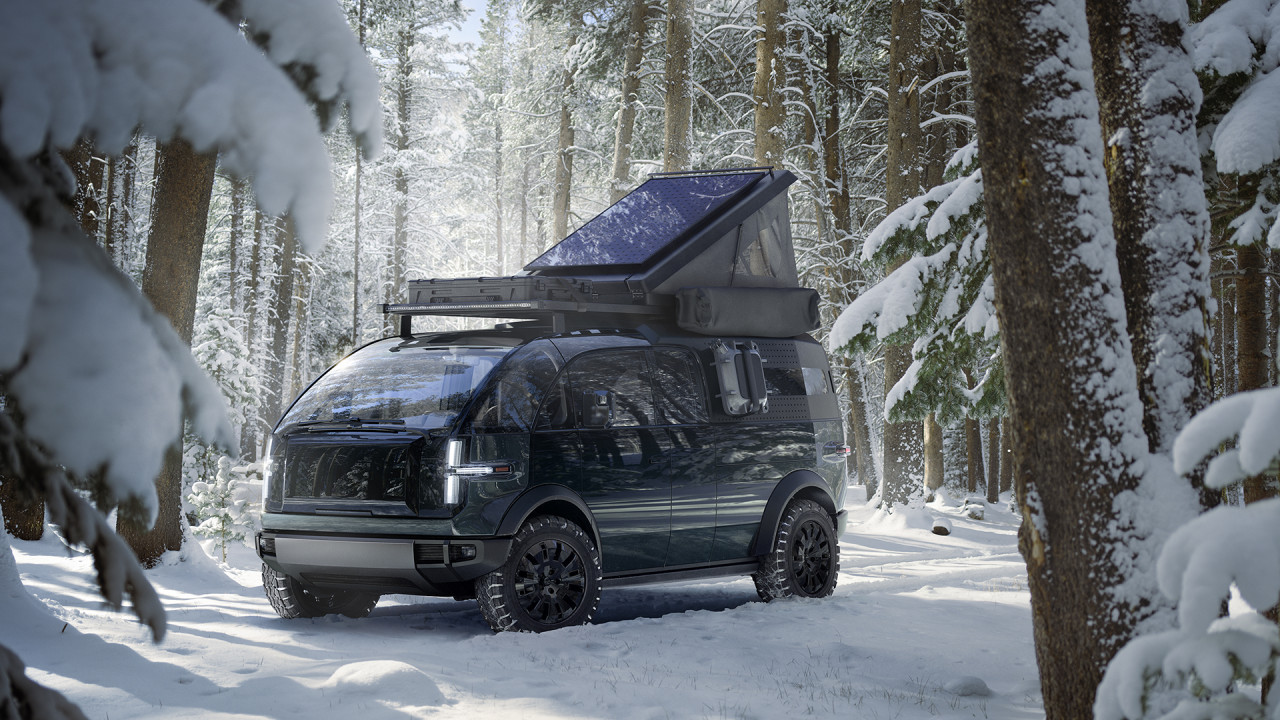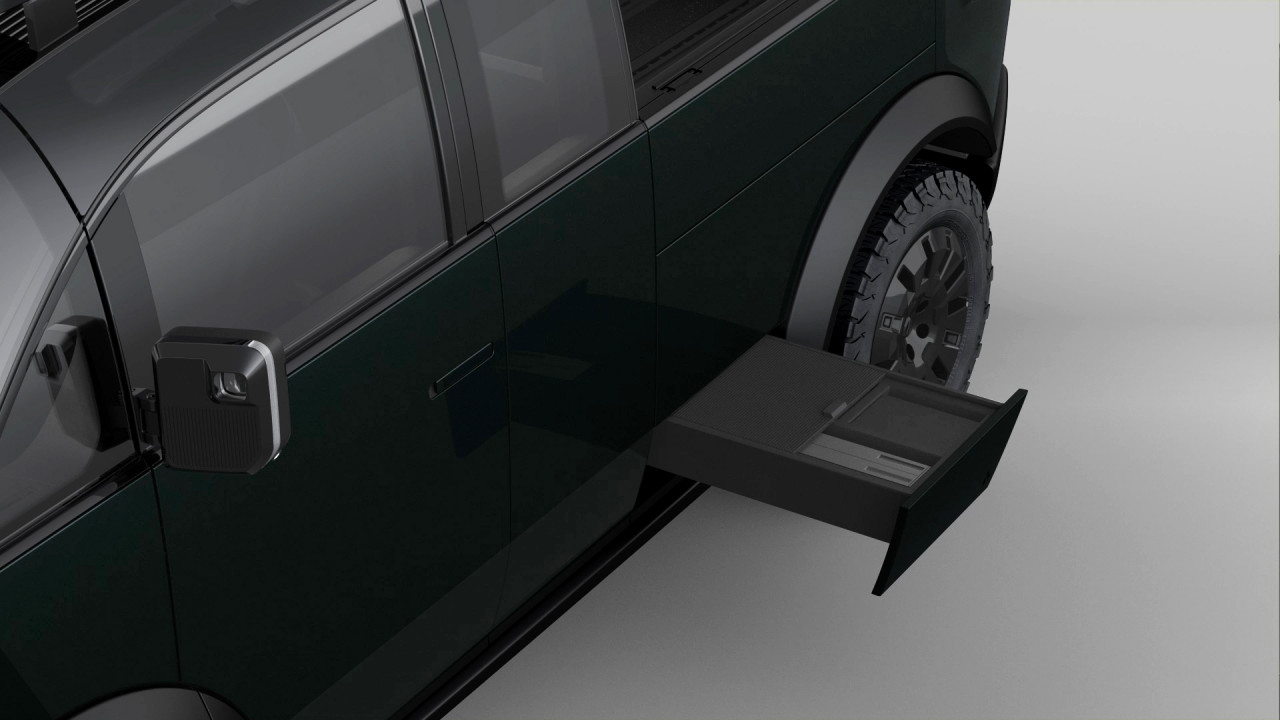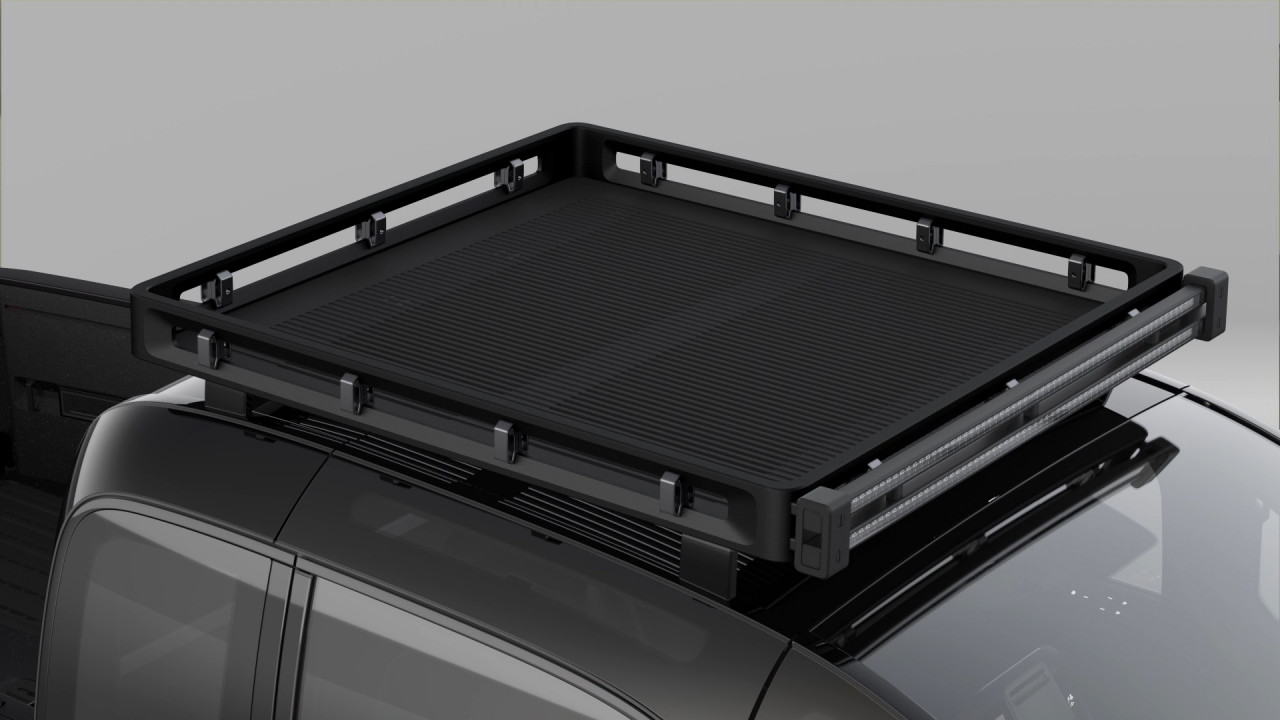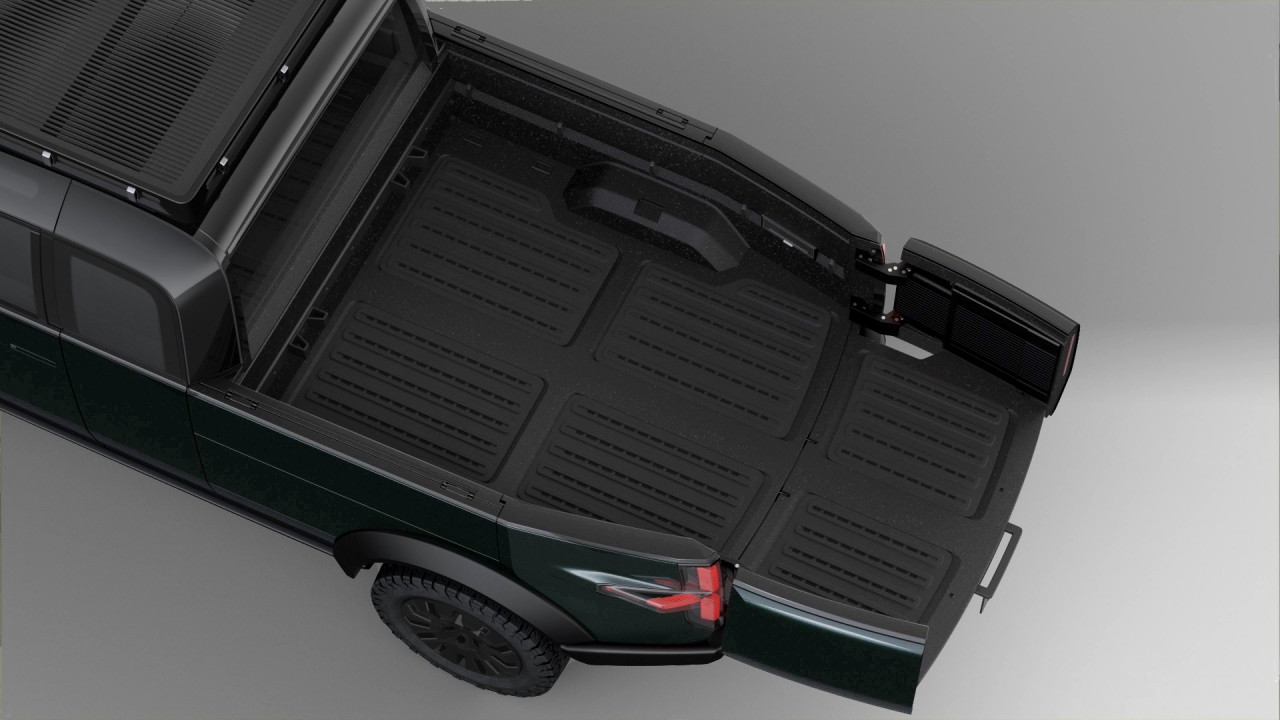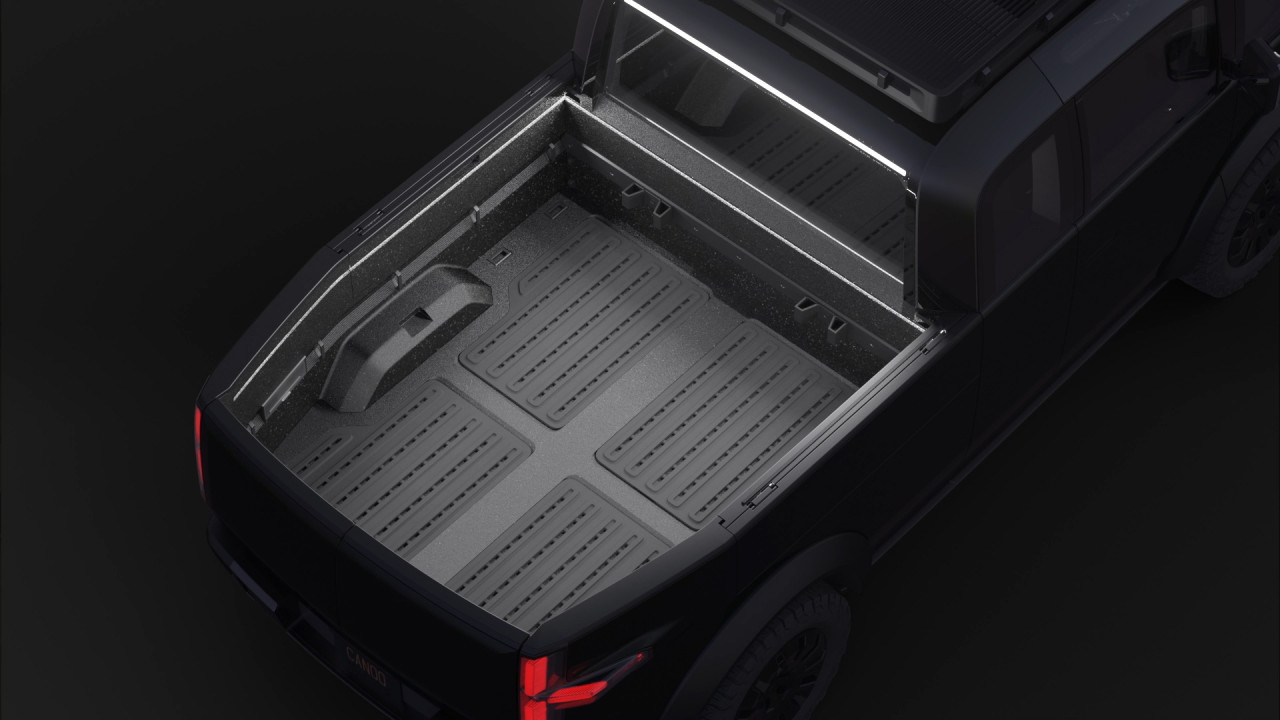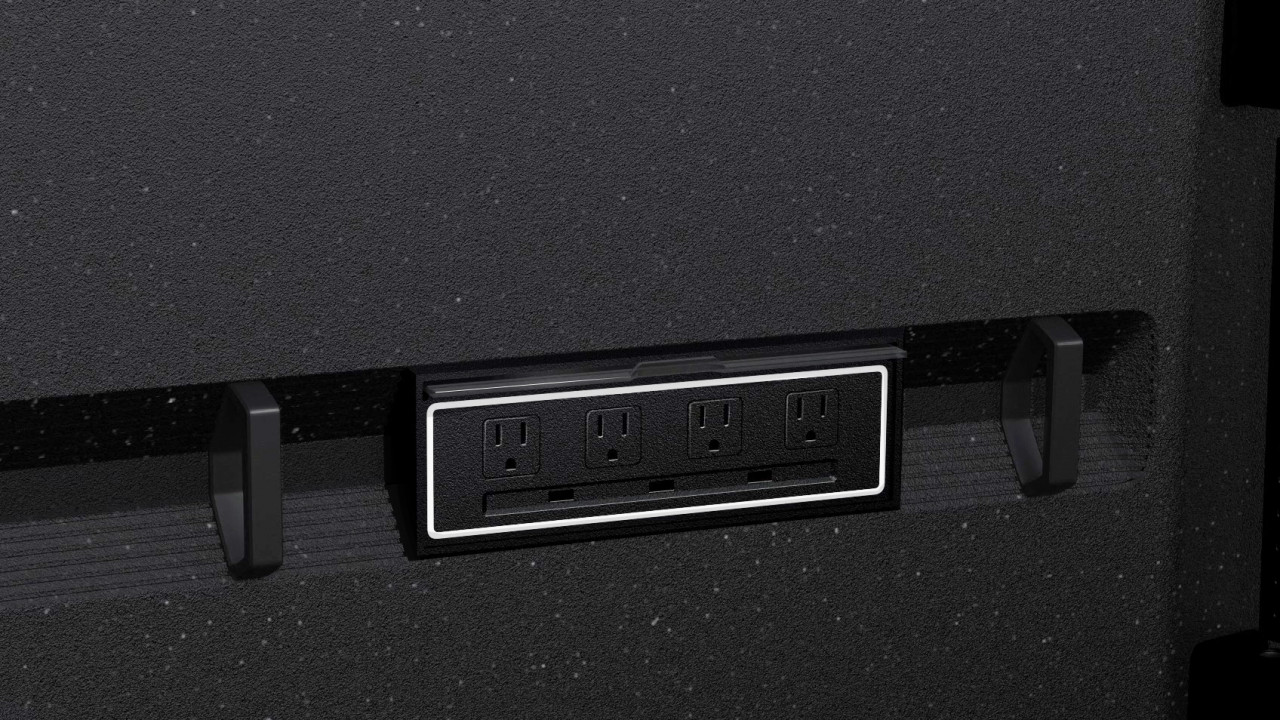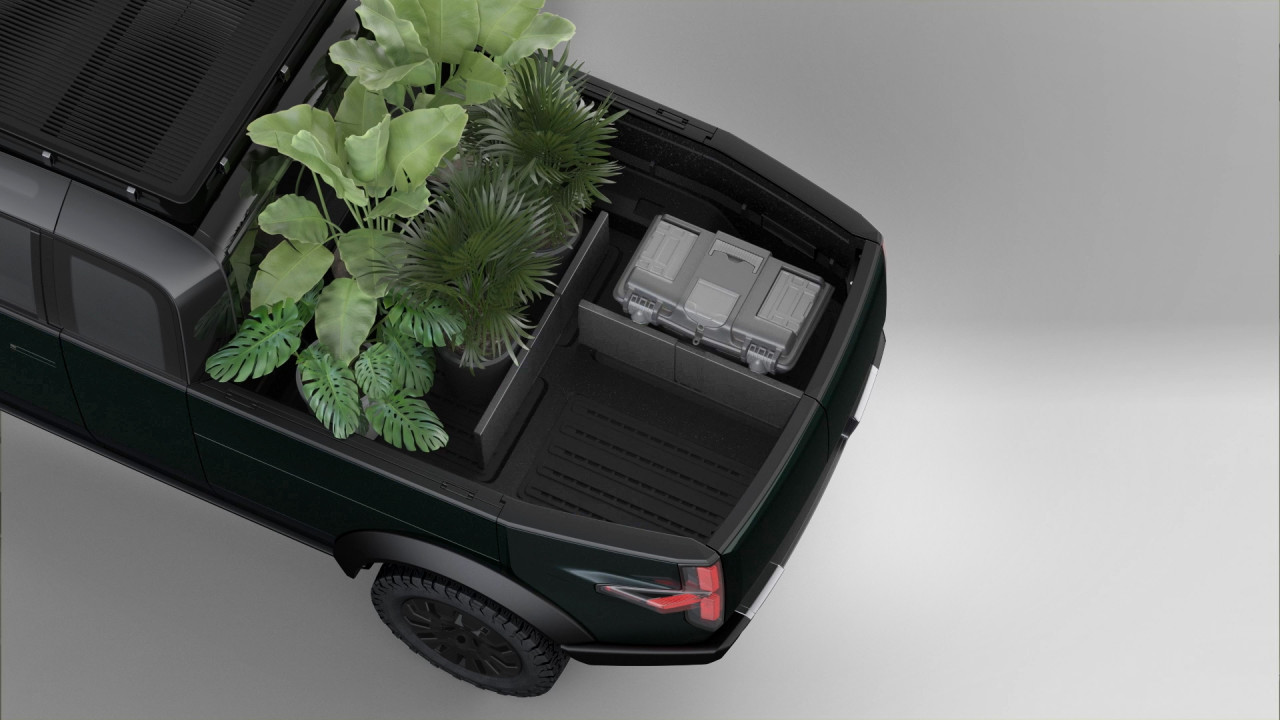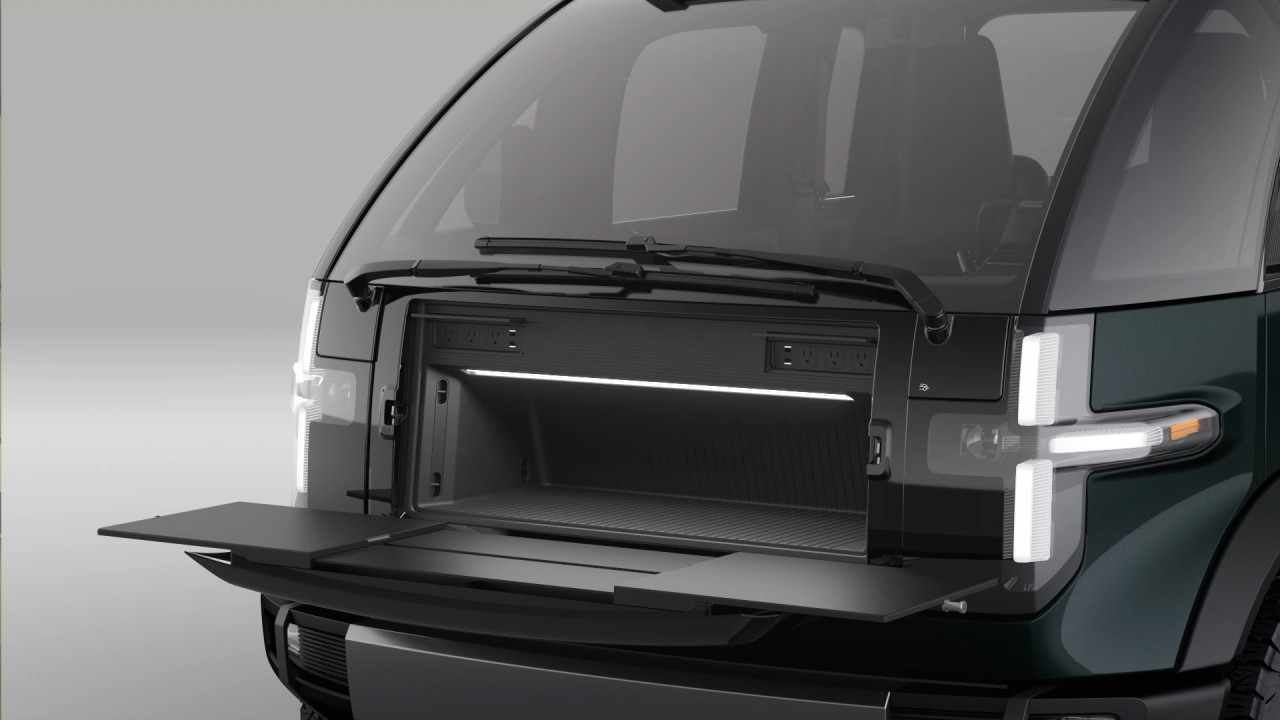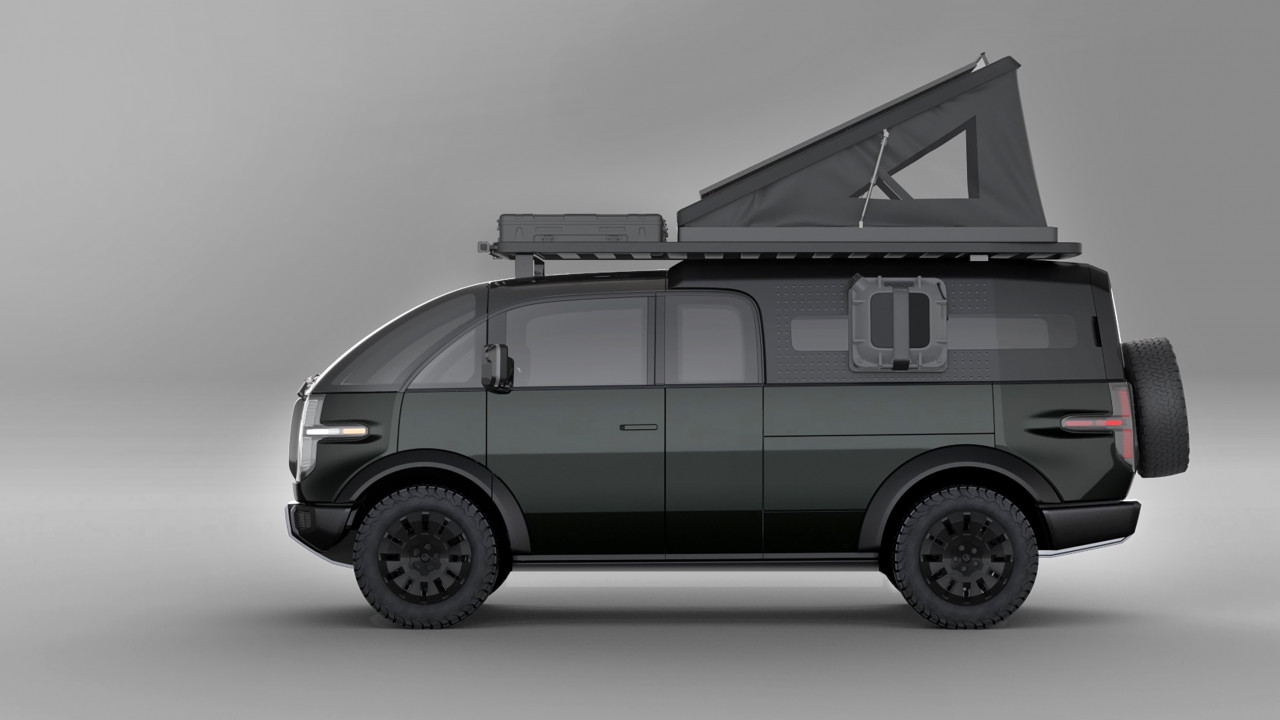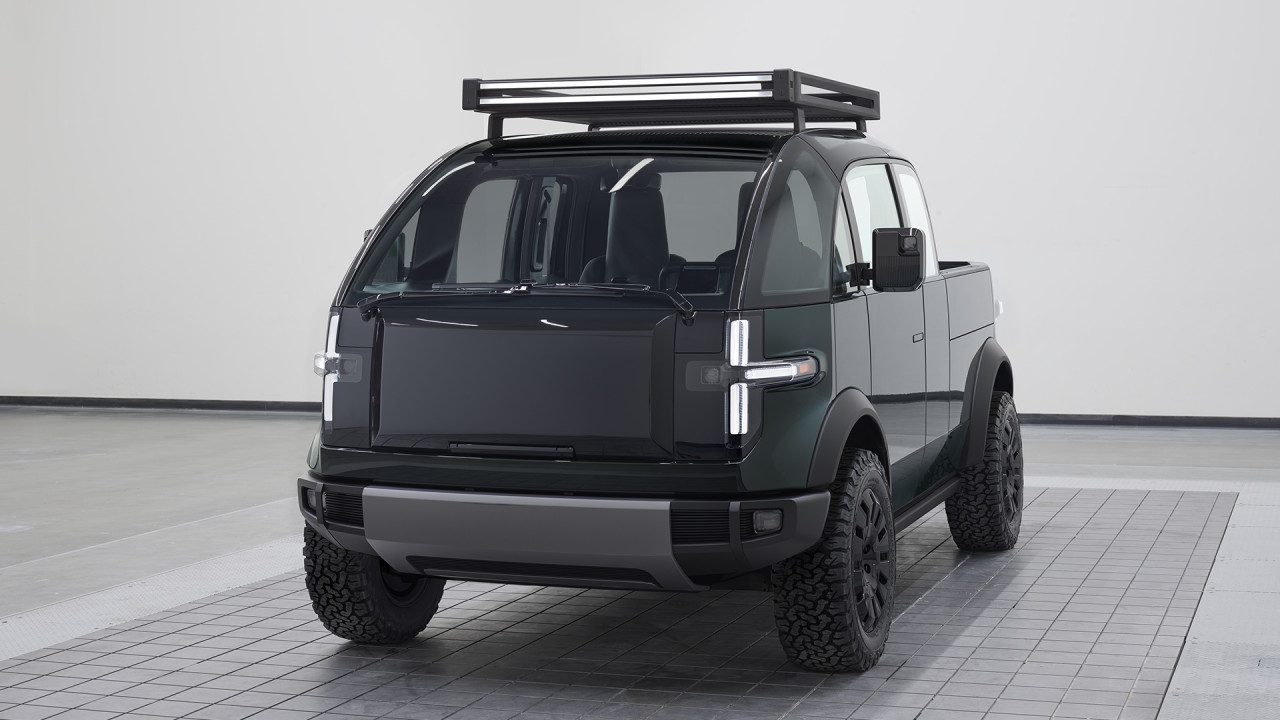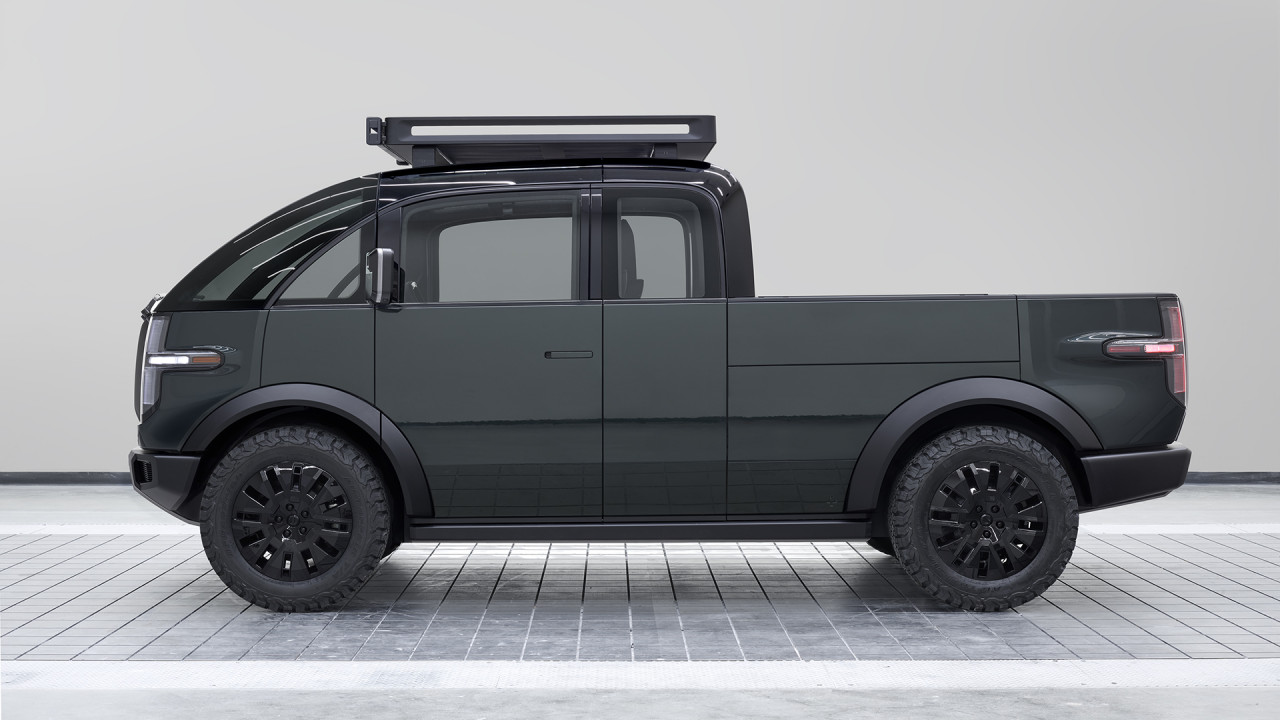 The Canoo Electric Pickup Truck Is Everything the Tesla Cybertruck Is Not
1/12 Photos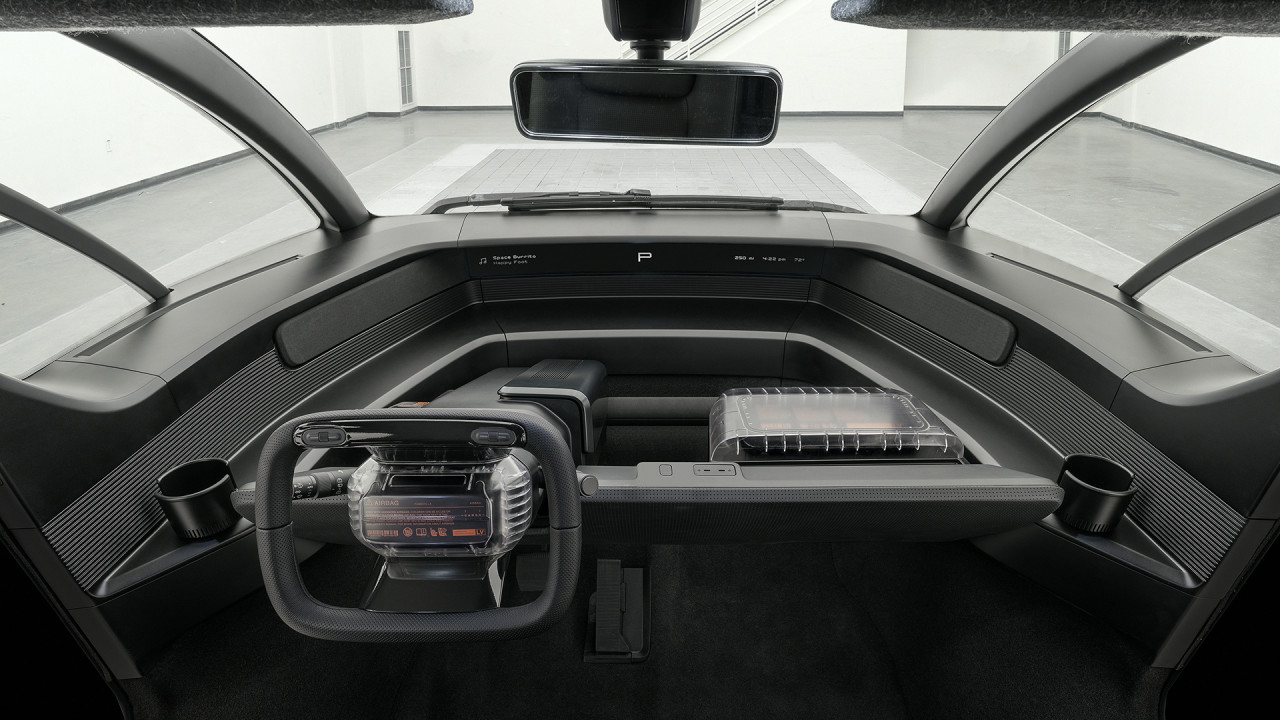 2/12 Photos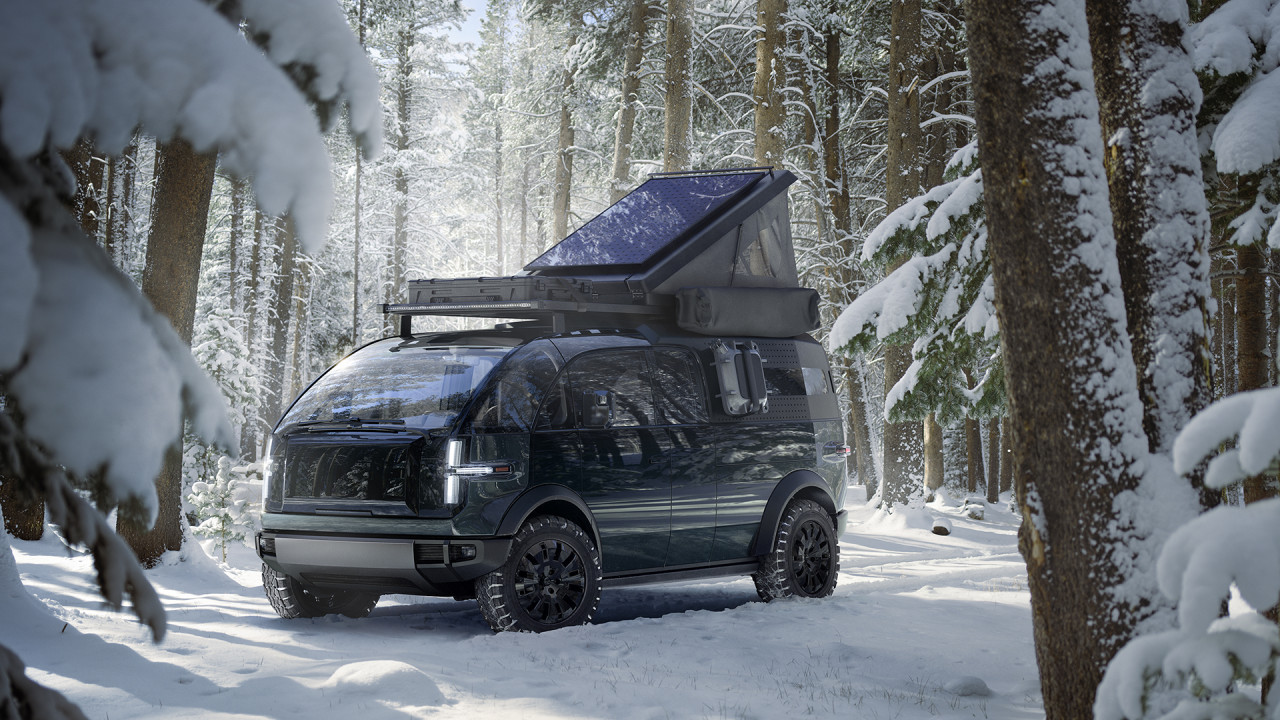 3/12 Photos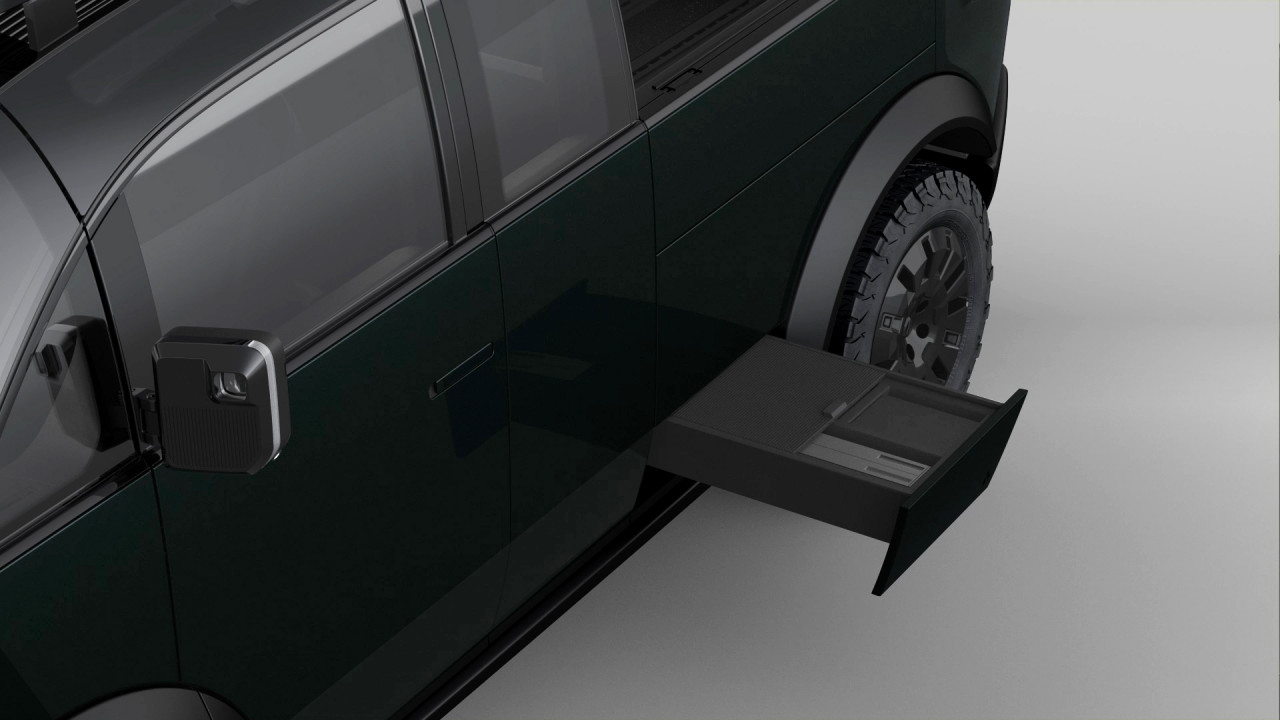 4/12 Photos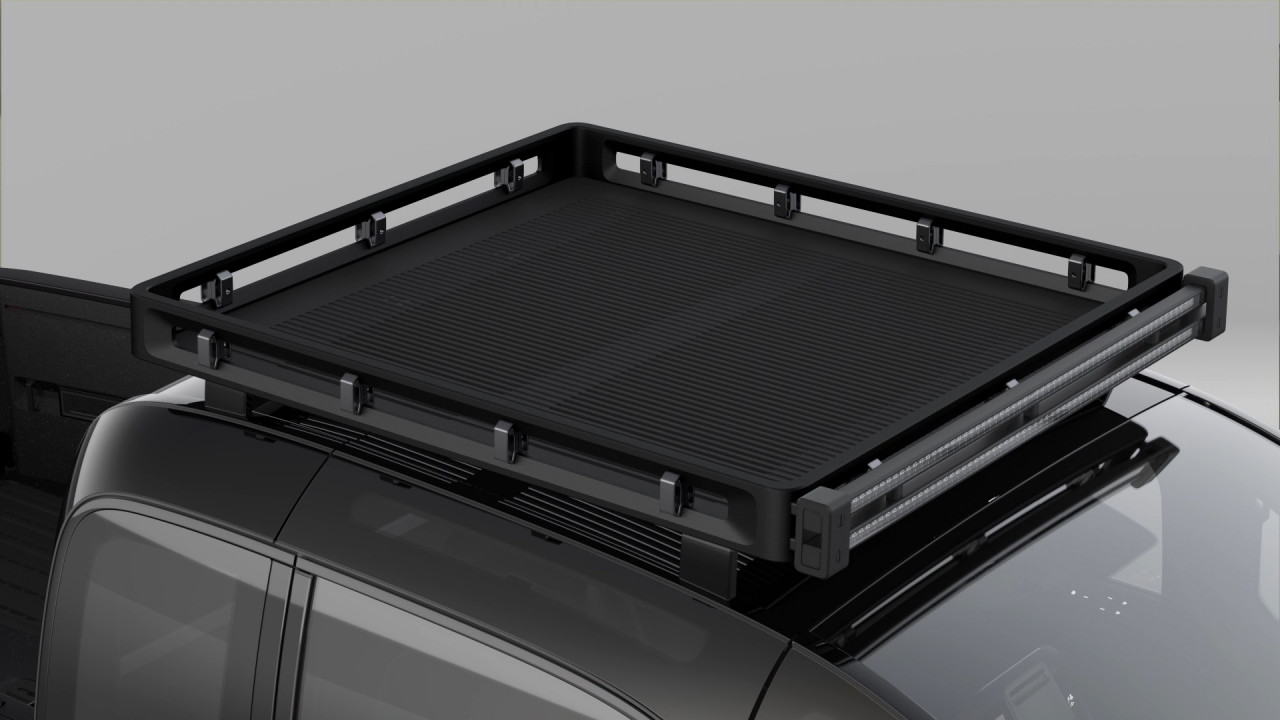 5/12 Photos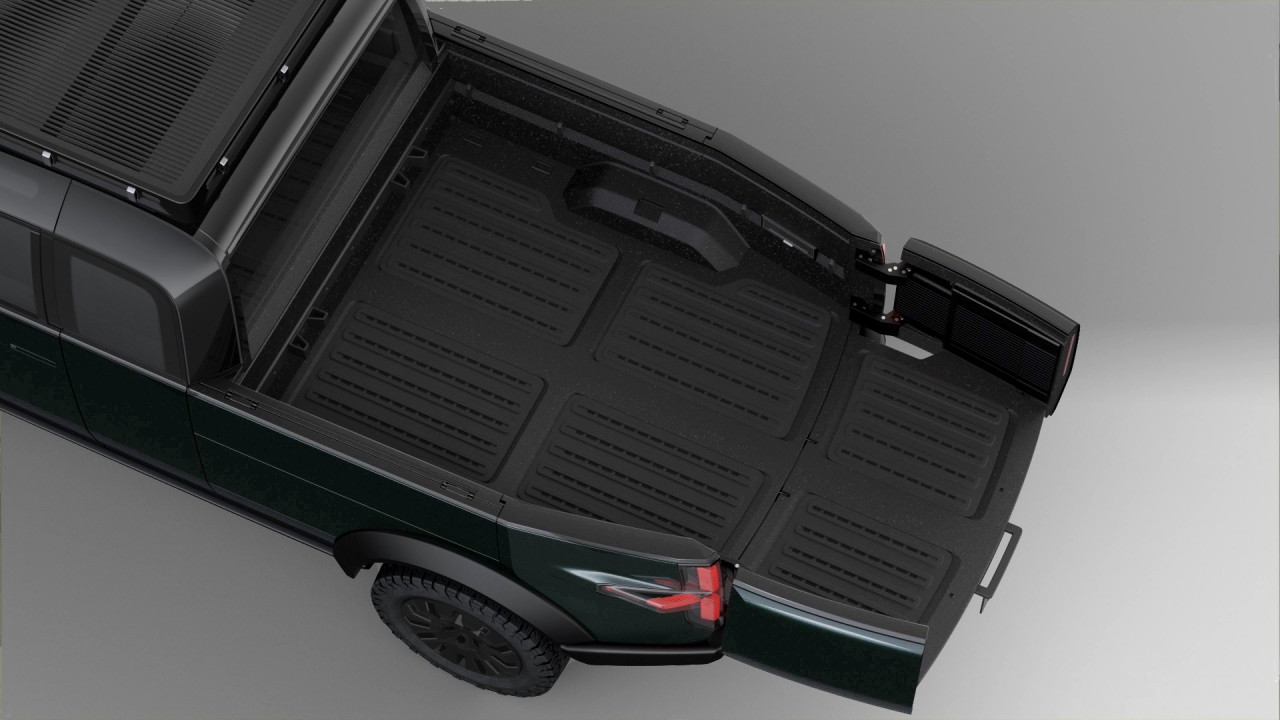 6/12 Photos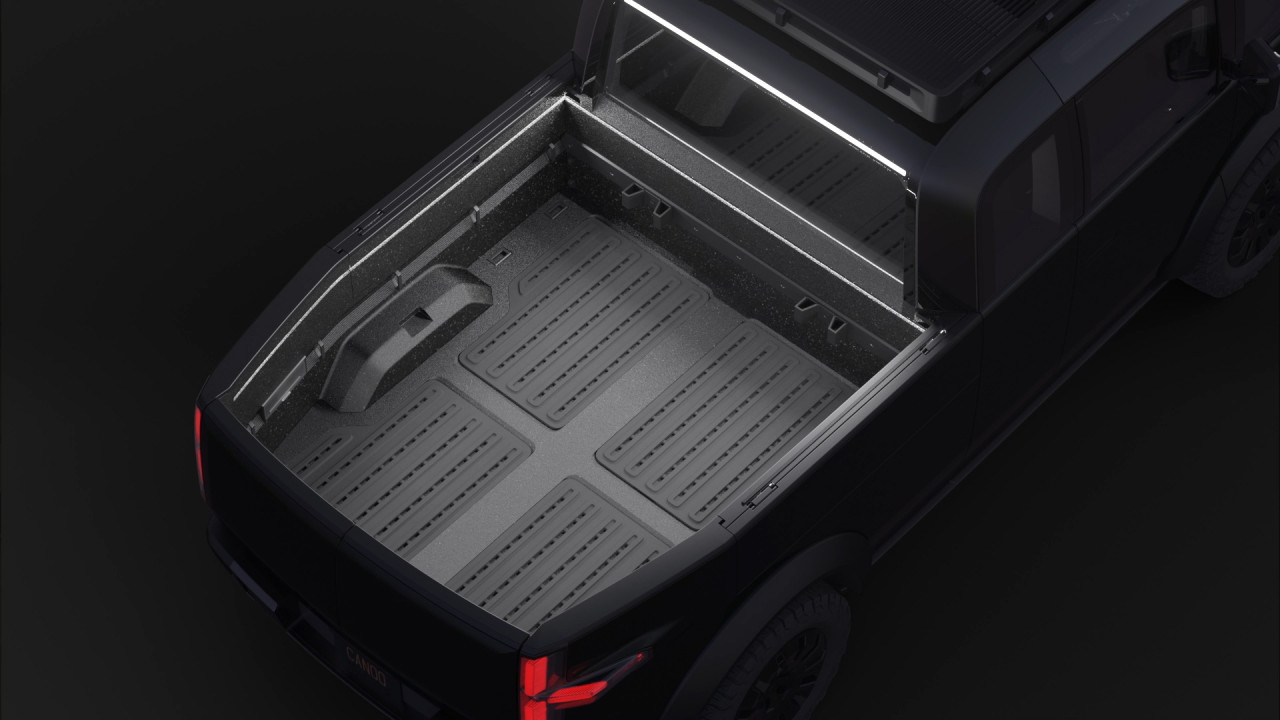 7/12 Photos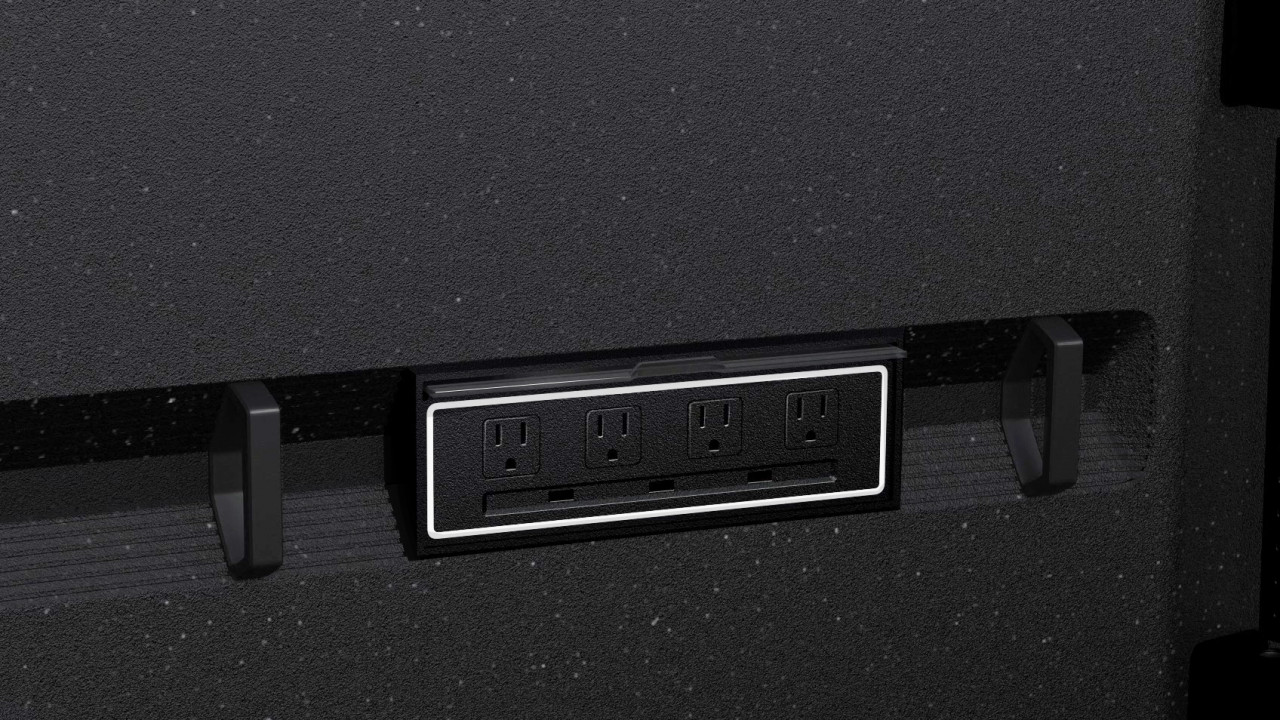 8/12 Photos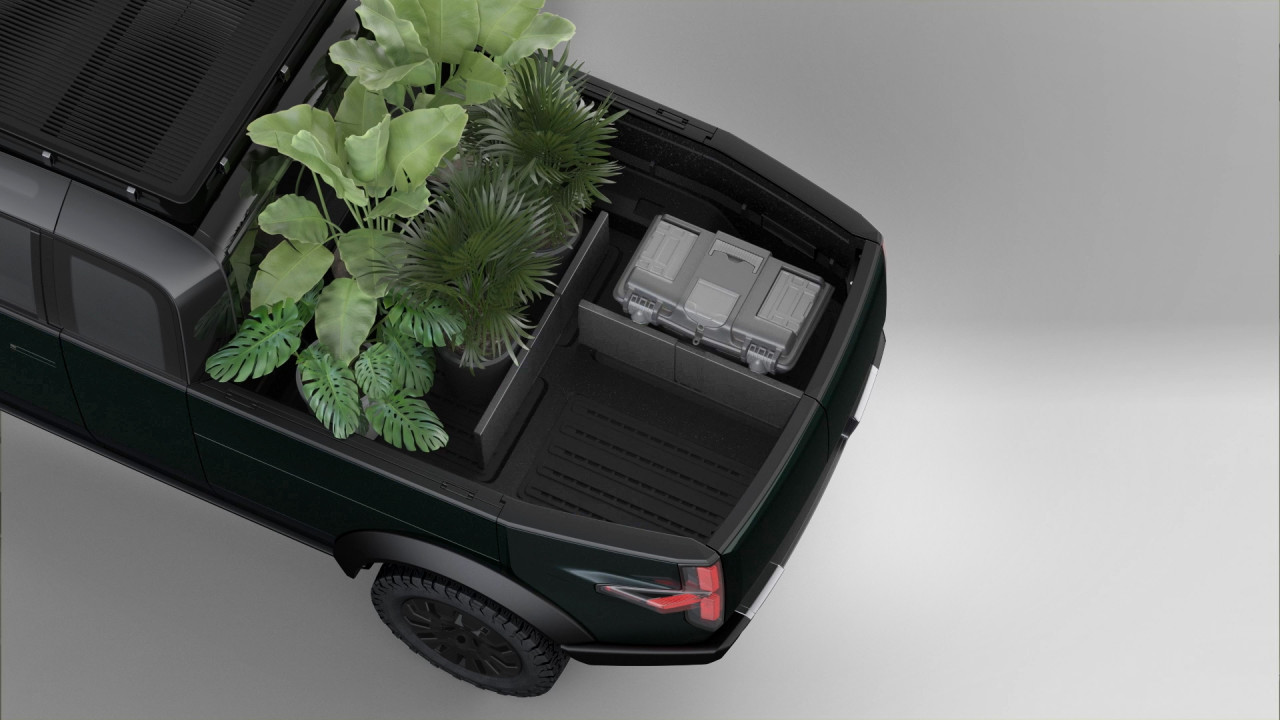 9/12 Photos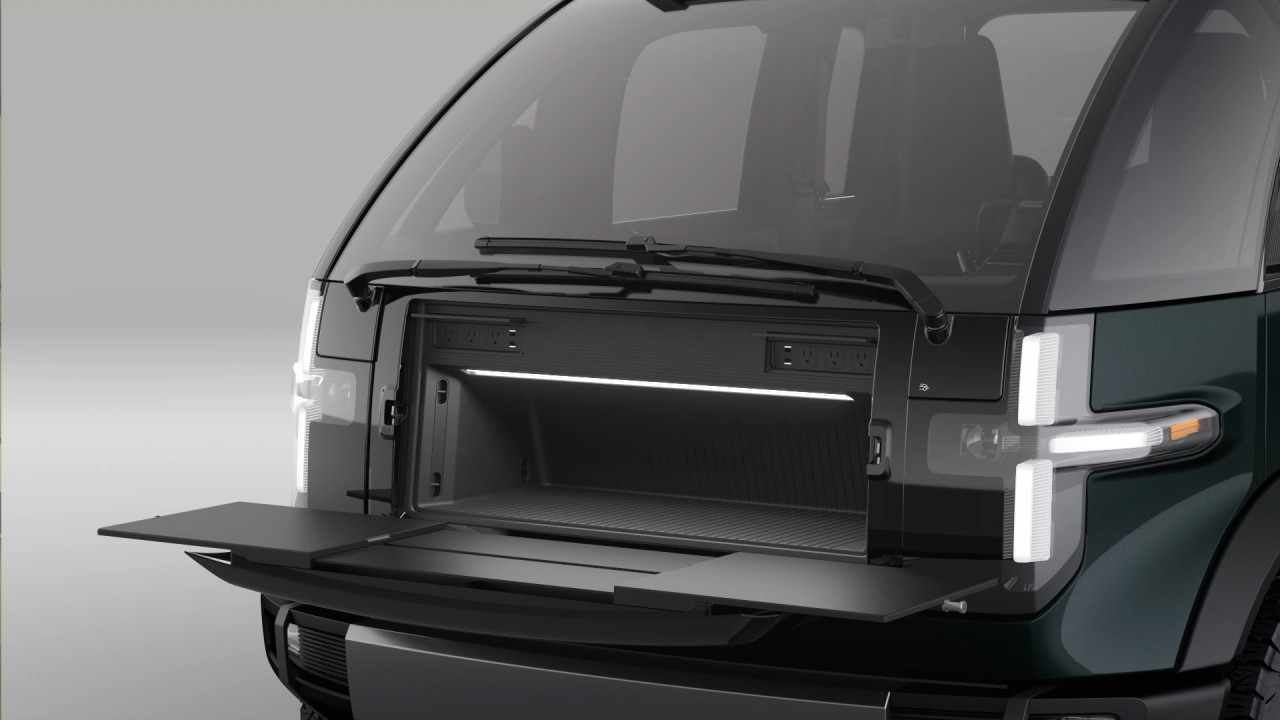 10/12 Photos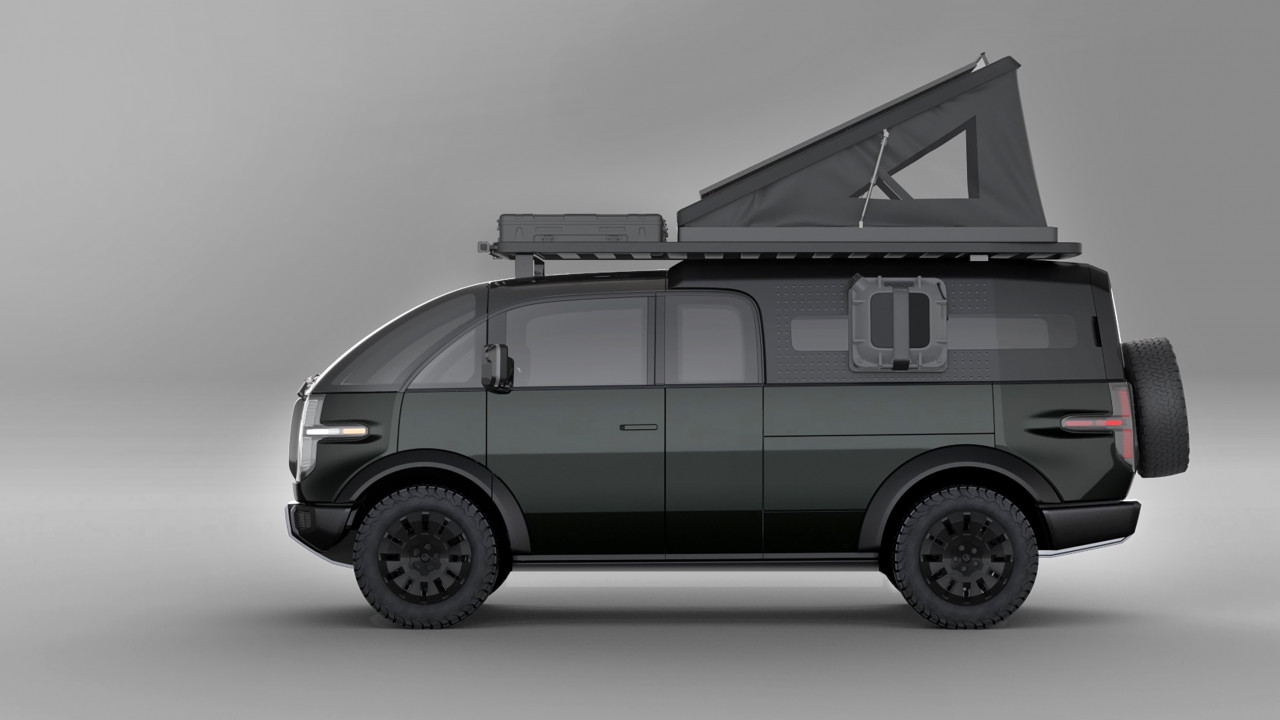 11/12 Photos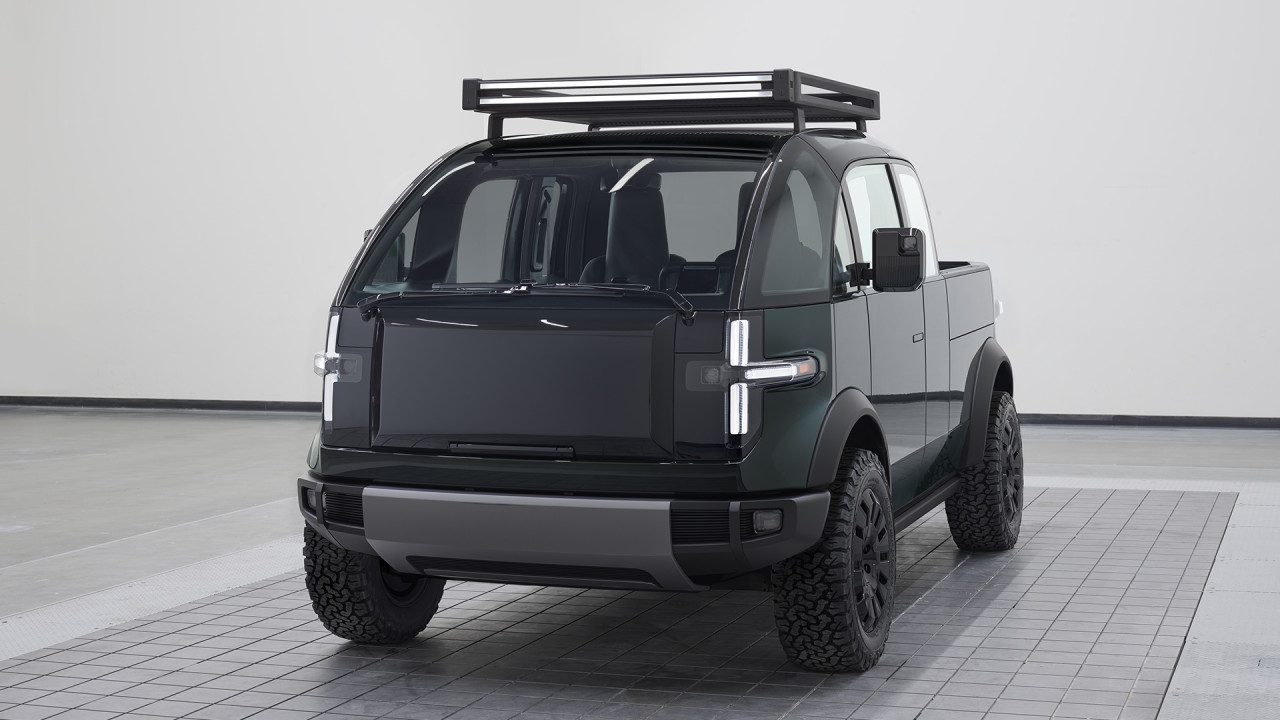 12/12 Photos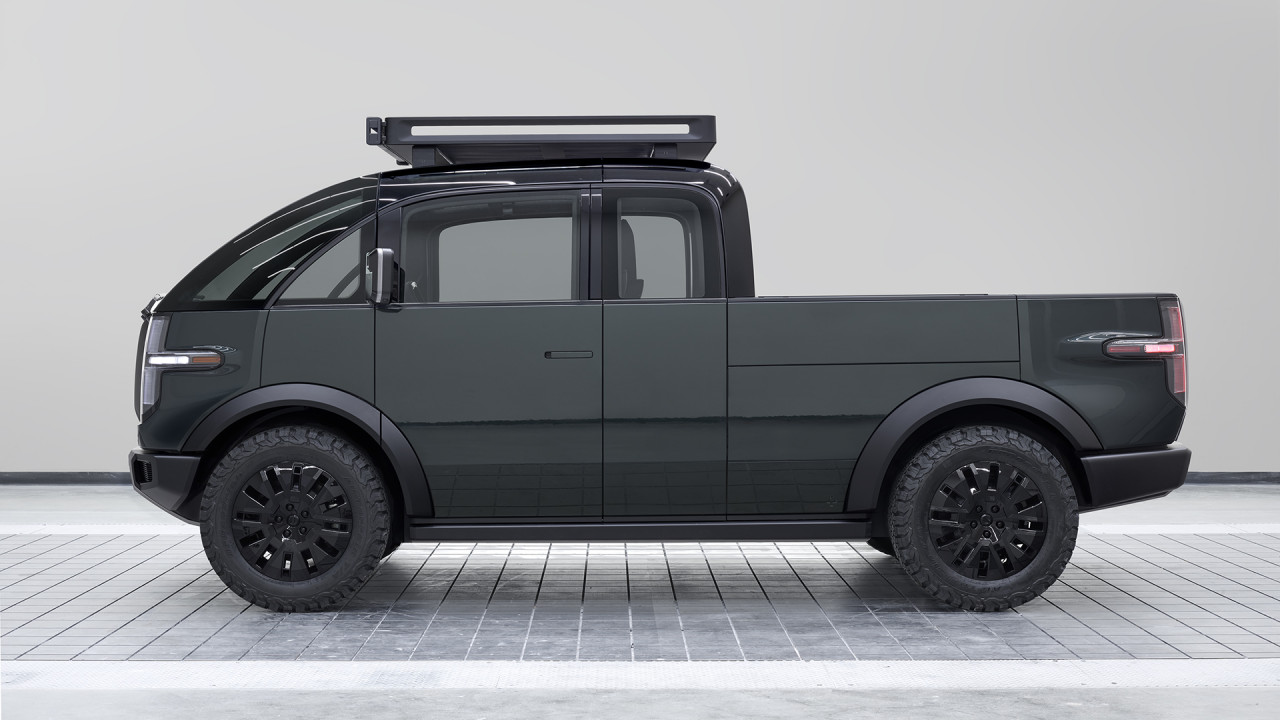 If you've ever been to Japan, you've undoubtedly spotted fleets of small trucks zipping to and fro, their scale that almost seems unbelievable in comparison to the beefy mid-full size trucks that dominate the American market. These Japanese mini trucks – or Keitora (軽トラ, "light truck") – are remarkably compact, utility personified on four wheels, designed to navigate tight quarters of Japanese city life while powerful enough to haul loads weighing hundreds of pounds with the palette-sized beds. Which leads us to the newly revealed Canoo electric pickup, a sort of "big boy" version of the kei truck tricked out with an assortment of features designed for American life, both as an outdoor adventurer and for domestic trips to the hardware and garden center.
Categorized as a "purpose-built electric vehicles", the Canoo truck is slated for both a single rear-motor and dual-motor configuration, the latter delivering more than 200 miles of range and up to 600 horsepower and 550 pound-feet of torque. That's all fine and dandy, but Canoo is going to win some hearts without one spec mentioned thanks to their charming blunt cab-forward profile. It's a slightly funny-looking design somewhat reminiscent of a beluga whale, if a cetacean had a penchant for the industrial-goth aesthetic (or as my wife remarked, "it looks like your slide sandals!), but we love it for its bold confidence to take a completely different route from the competition.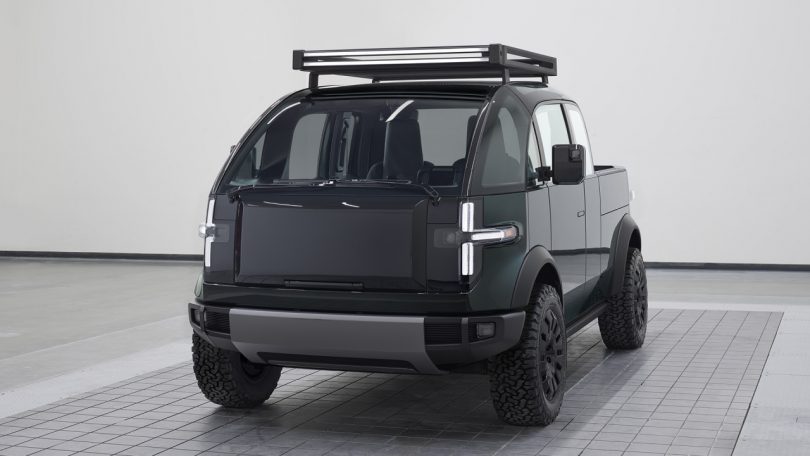 Everything about the truck is engineered to maximize a surprising amount of modular storage and utility options hidden throughout its body. A frunk up front adds storage space for smaller items such as tools, with an expandable and illuminated work surface. Extra points for the logo-free front.
Canoo seems fully aware those likely drawn to their electric truck design will be just as interested in functionality for city and suburban life as the #vanlife adventures its adaptable modularity advertises.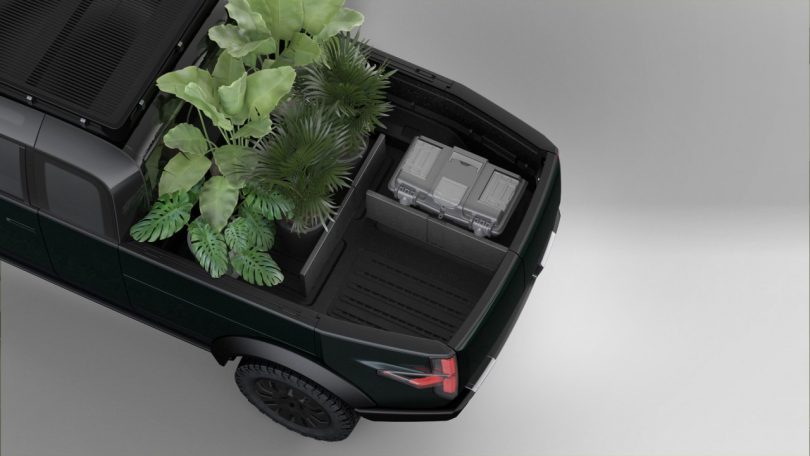 The truck bed can be expanded an additional two feet for up to eight feet of length with center-split barn-door tailgate punctuated with tail lights or sectioned off to secure payloads of varying size and shapes. Hence the inclusion of houseplants in the company's promotional reveals a great awareness of its intended market [raises hand].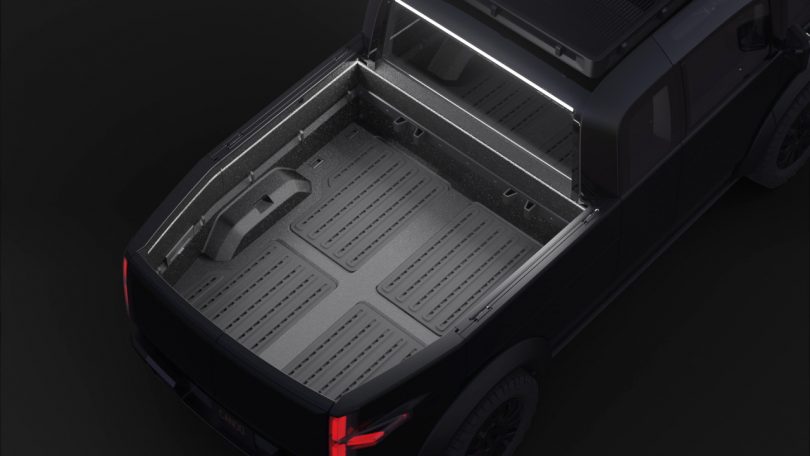 Charging ports and integrated LED lighting also reveal a degree of foresight about how truck use has evolved beyond just hauling duties, offering illumination and power for more recreational activities.
An optional roof rack adds additional storage space above, with a pull-out side step and storage unit that aids when reaching into the bed or above the roof. My short mom who hates my tall truck would approve.
All work and no play makes for a dull truck, and so Canoo also showcases the possibilities of their pickup taking on an adventurous weekender persona. Outfitted with a camper shell and solar panel, these optional accessories transform the truck into a stockier, muscular, van-like vehicle.
As a current truck owner ourselves, Canoo's promise of a truck with a truly mid-size footprint with big truck adaptability and electric efficiency is an extremely exciting premise. The Los Angeles-based electric vehicle company plans to begin pre-sales by the end of the year, with manufacturing slated for somewhere in 2023. Pricing remains an unknown. But with plenty of other electric trucks on the horizon, including the harshly angular Tesla Cybertruck and sedately confident Rivian R1T, we are pleased to see another option, one served with a healthy portion of "weird and wonderful" alongside all the utility of a traditional truck.