With only a tiny footprint to work with, Chris Pardo Design: Elemental Architecture had quite a challenge when it came to designing this 3,300 square foot home overlooking Lake Washington in Kirkland, Washington. The clients wanted a house that size and with a neighboring home requiring vehicular access, it took a creative solution to solve all of the issues required to make Kirkland 3 happen.
The home is clad in a Corten standing seam steel which naturally rusts over time. The rest of the house is covered in exposed concrete and a cedar rain screen.
The home sits on a steep, vegetated lot so the city prohibits what can be excavated, meaning they had to work with a small flat pad of land.
The solution was to build the main living level into a cantilevered structure by using a vierendeel truss. The volume protrudes almost 30 feet out over the shared driveway. This accomplished the necessary square footage while not going beyond the limited footprint.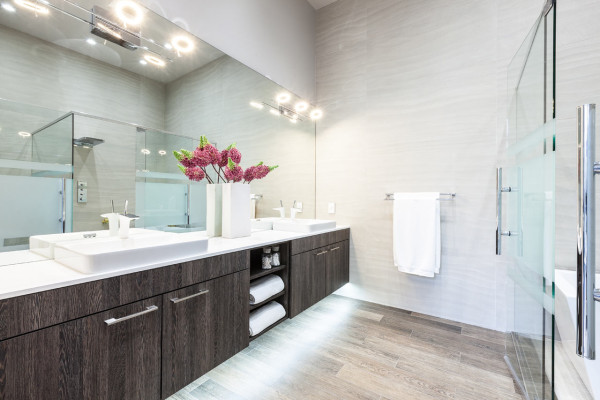 The kitchen is a SieMatic design with clean lines and open upper cabinets. The lower cabinets are a grainy, darker wood topped off with white countertops.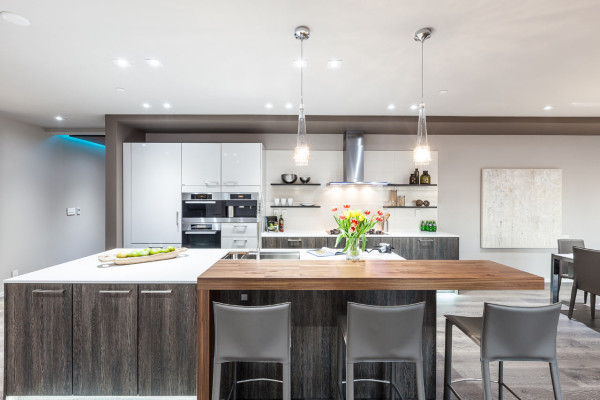 The main living space is long and open with one wall that's almost all windows with views of the lake.
The house is outfitted with LED lighting and smart controls, meaning everything is controlled with built-in iPads!
Both volumes have large roof decks that look towards Seattle.
Photos by Dale Tu.

Design From Around The Web