Capturing an Artist's Sole: Geoff McFetridge x Vault by Vans Collection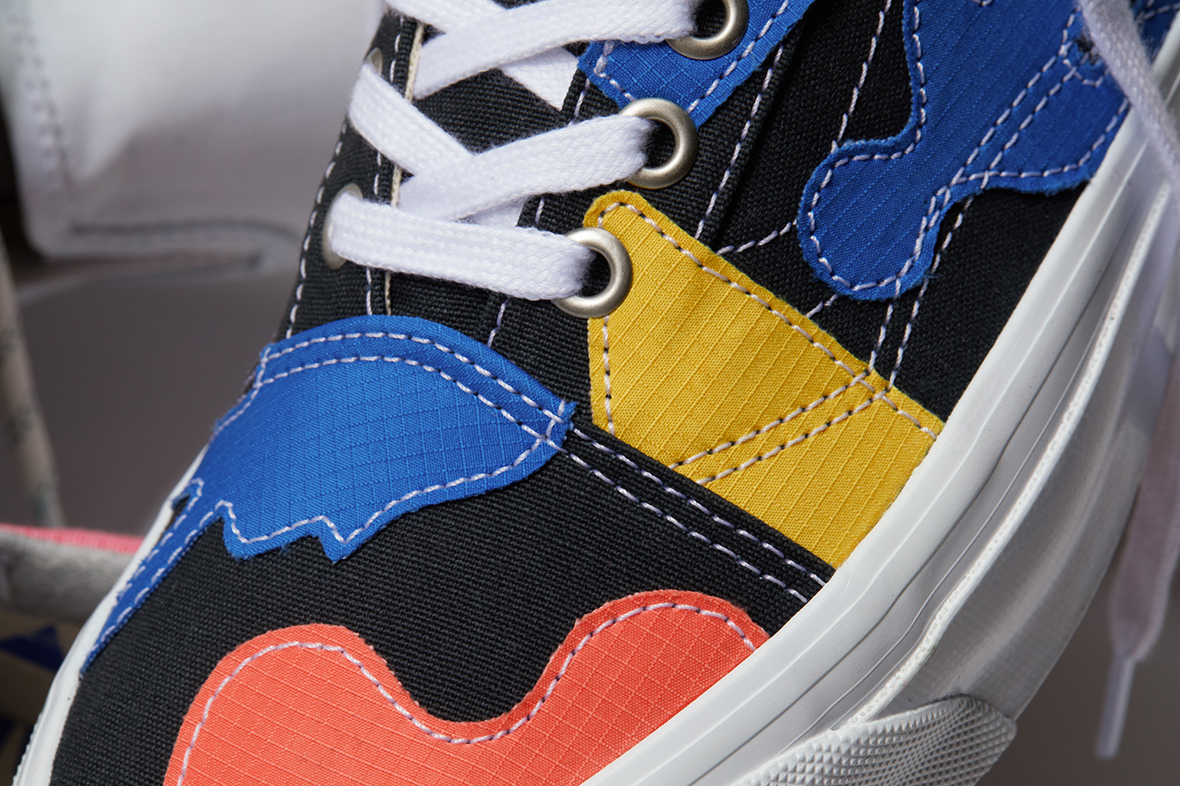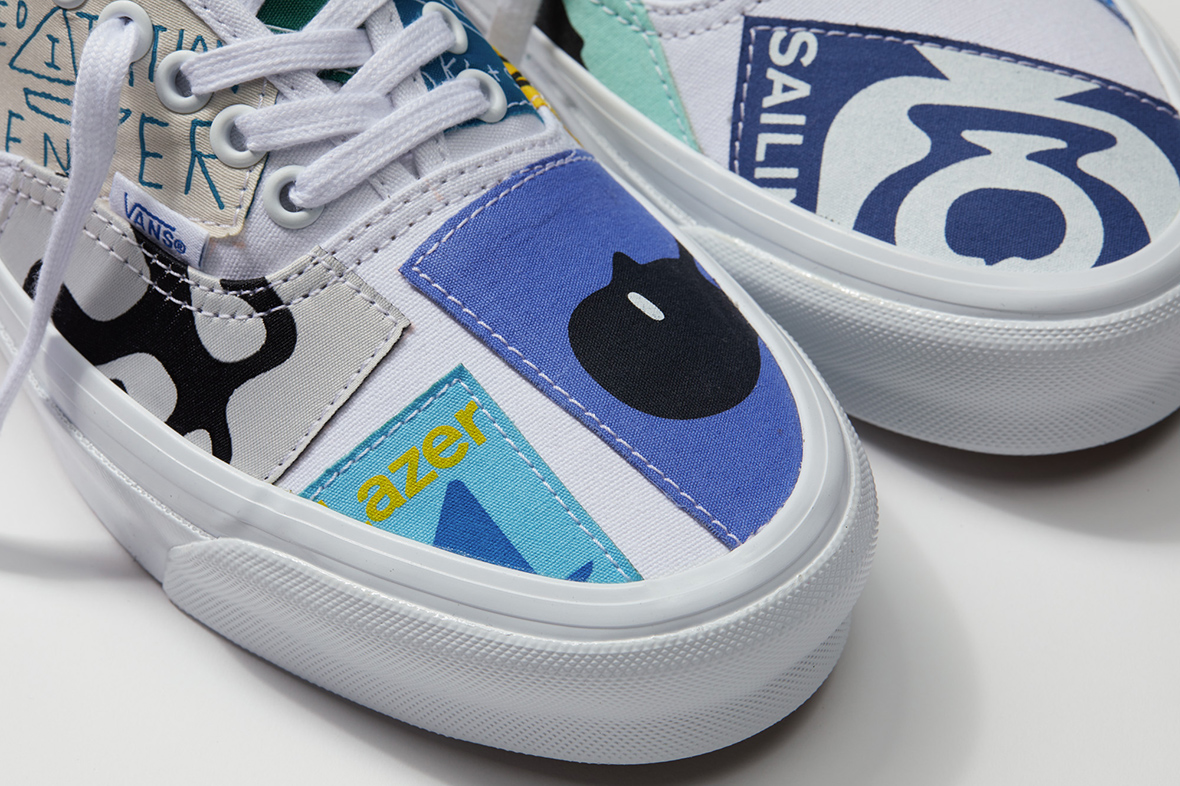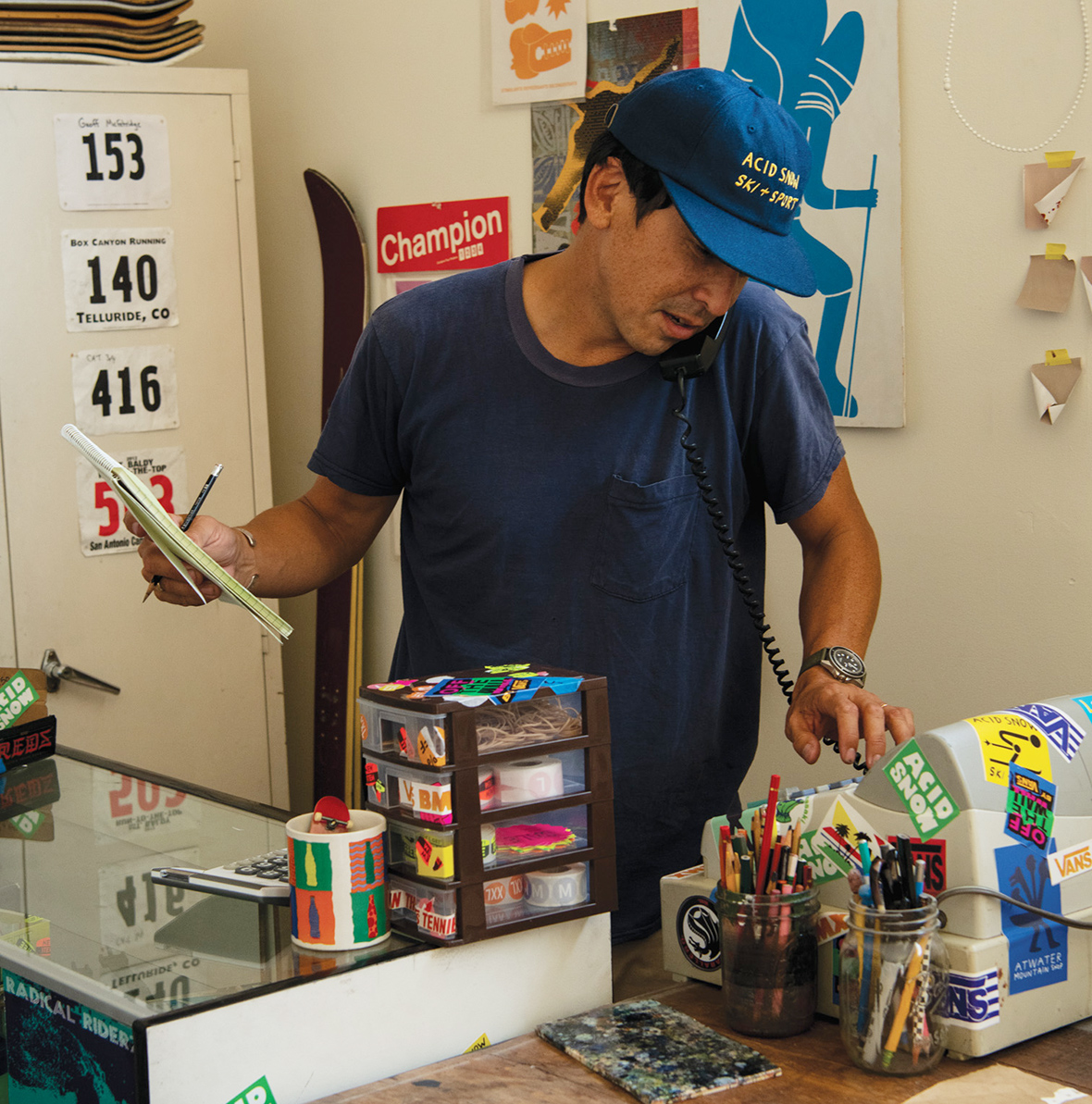 Capturing an Artist's Sole: Geoff McFetridge x Vault by Vans Collection
1/9 Photos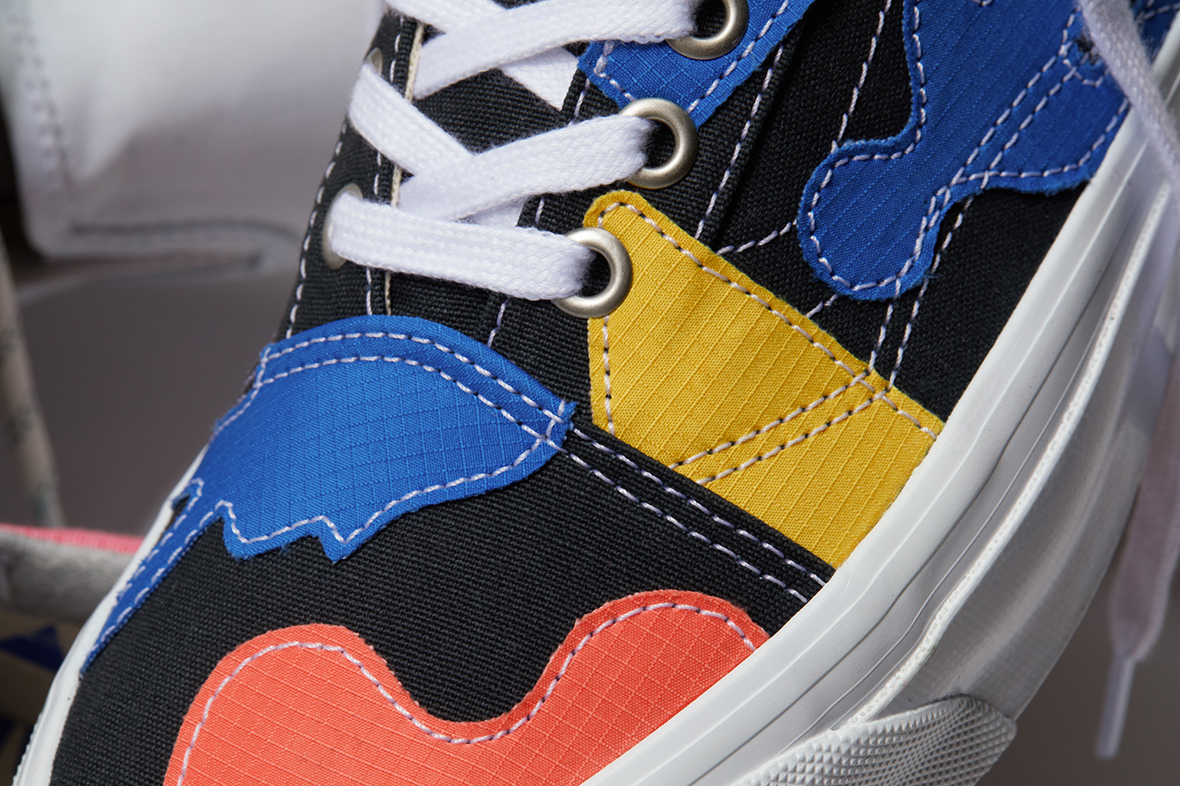 2/9 Photos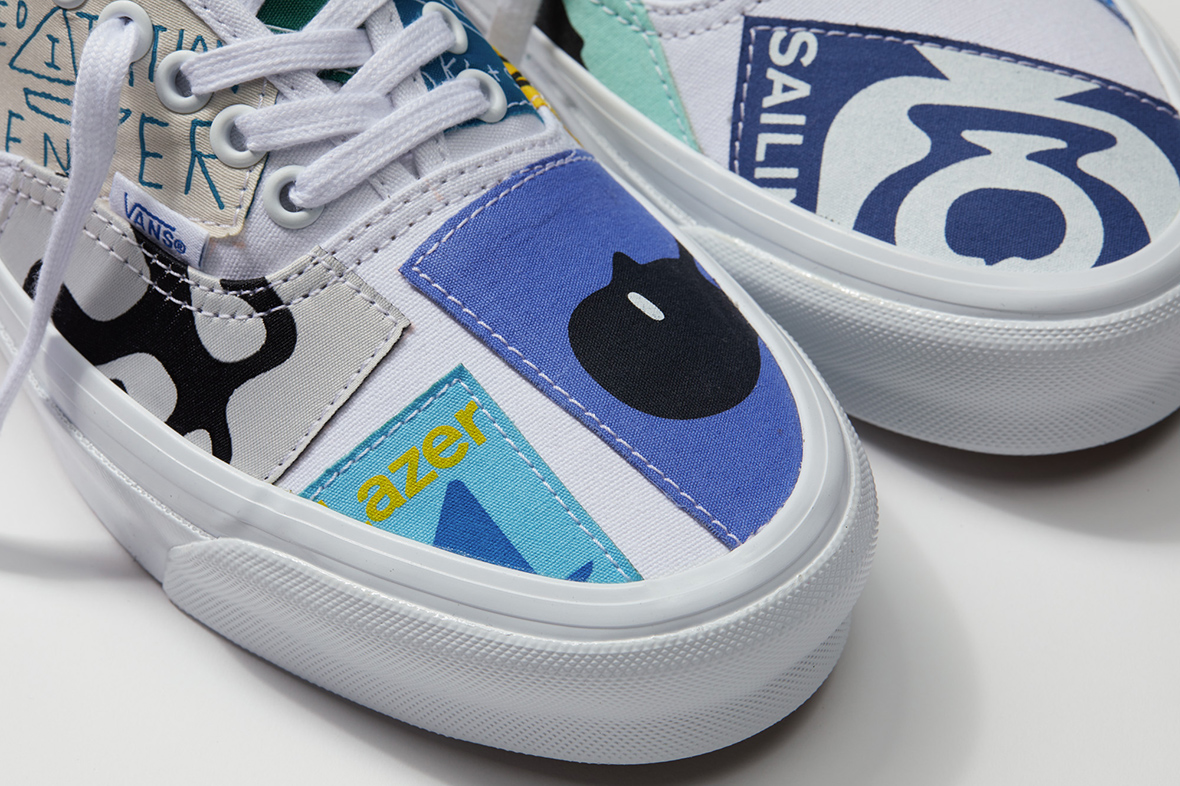 3/9 Photos
4/9 Photos
5/9 Photos
6/9 Photos
7/9 Photos
8/9 Photos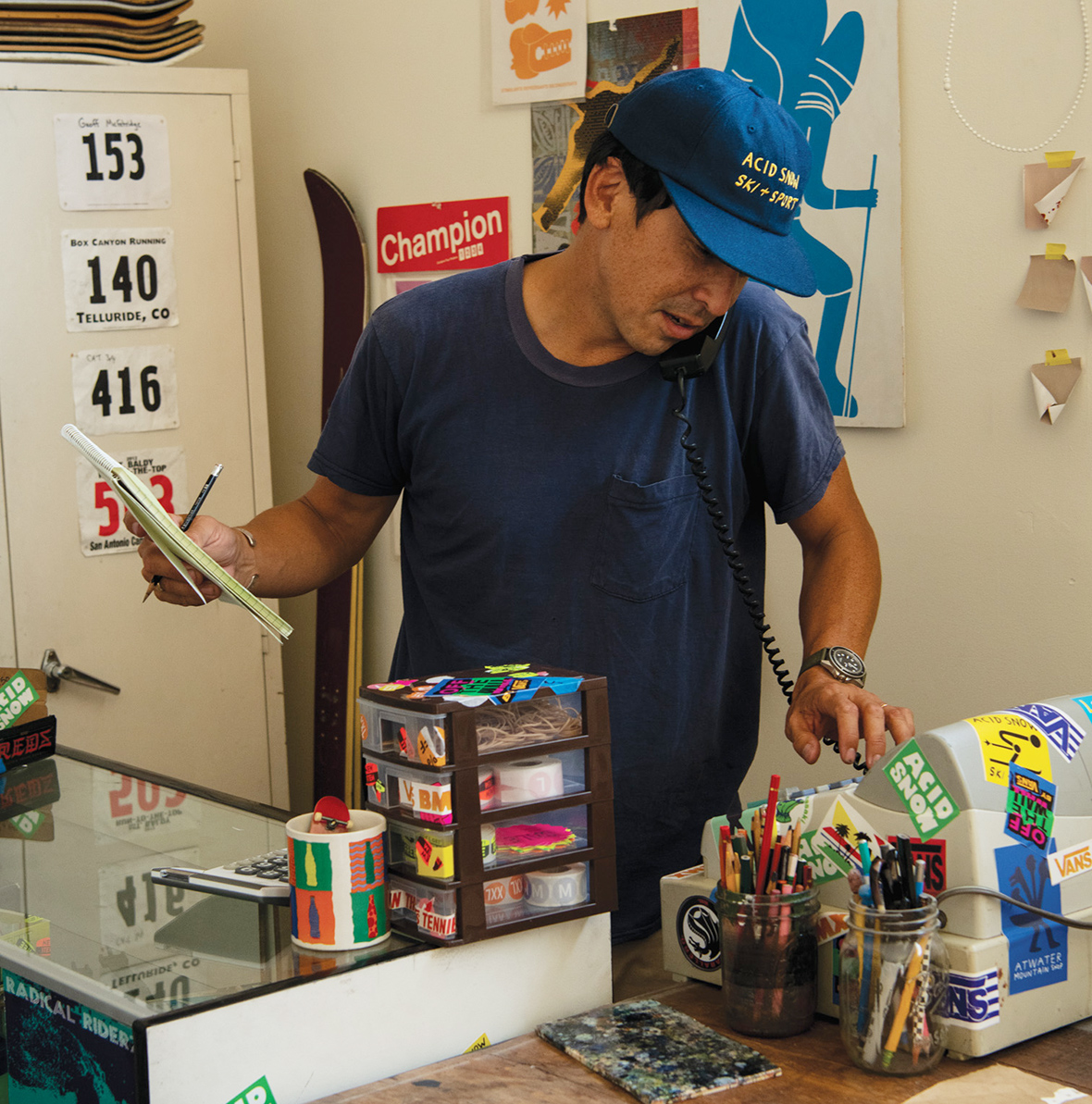 9/9 Photos
When you reach for a favorite t-shirt, choose which shoes to slip on, or even decide which mug you want to sip your morning cup of coffee or tea from, the decision is often consciously and unconsciously shaped by your past. For these preferred objects are rarely chosen at random. More likely than not, these mundane items have become a repository of meaning mostly unbeknownst to others, but quietly treasured for how they make you feel. It's this sentimental connection we develop with favorited objects that lay at the heart of artist and designer Geoff McFetridge's limited edition Vault by Vans collection, a visually melodious montage of colors, shapes, logos, and lettering revealing the identity of an artist shaped by the joys and community of skating.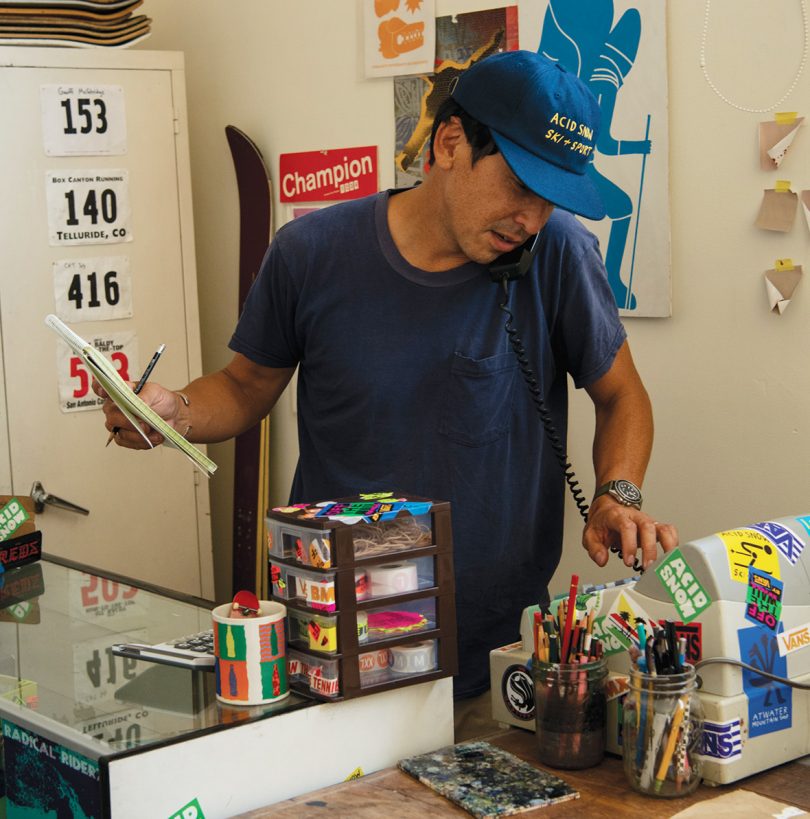 You don't have to know anything about the Canadian-born Los Angeles resident's own fond recollections of his personal history as an artist, skater, and human being stitched, printed, and splattered across his limited-edition capsule collection of footwear and apparel to appreciate the remarkably joyful compositions expressed on five different sneaker silhouettes.
The Vault by Vans x Geoff McFetridge exhibits the trademark color block motifs and whimsical silhouettes associated with McFetridge's gallery artwork. But across the sum of a medley of shoes, hats, hoodies, sweats, socks, and totes comprising McFetridge's capsule collection represents a unique opportunity seized by the artist to express an intimate undercurrent of the artist's perspectives about the power of objects, the process of art, and our associations with everyday objects.
We recently chatted with the artist from his Los Angeles home to delve beyond the Vault by Vans apparel collection and discuss what it was like designing during a period of quarantine.
Let's start with the genesis of this project and the impetus for the collaboration.
Well, I was already talking to Vans for a while about working together, but I feel like the project really began just as we were just entering the pandemic. It was when I realized I could work in a sort of isolated way unlike before when [Vault by Vans] came to me and told me I could do a large number of shoes, accessories, and apparel. I found this sort of larger project way more appealing.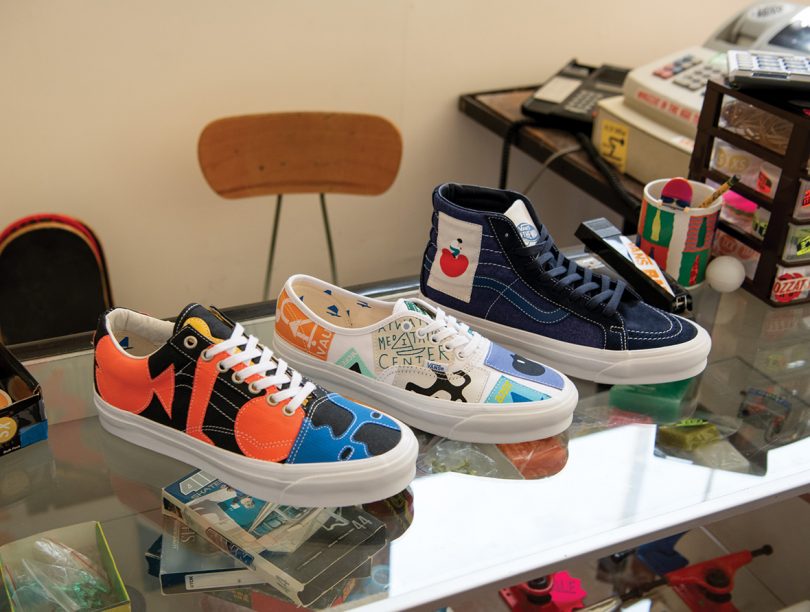 Did working on this collection during the pandemic affect how you approached the project?
I think it affected the depth of the project. When I look back at the materials for this collection, it's just piles and piles and piles of work. I think the pandemic mindset and working in isolation resulted in a lot of really personal work…work that had a lot of space for me to dig into memories. I feel like there was just this greater percentage of time that I could spend on each piece. That's not always necessarily a good thing…but [Vault by Vans] was willing to give me so much time without restrictions, and I sensed I was being given the opportunity to spend a lot of time on the project than ever before. I definitely recognize the project reflects this influence and the mind space I was able to enter.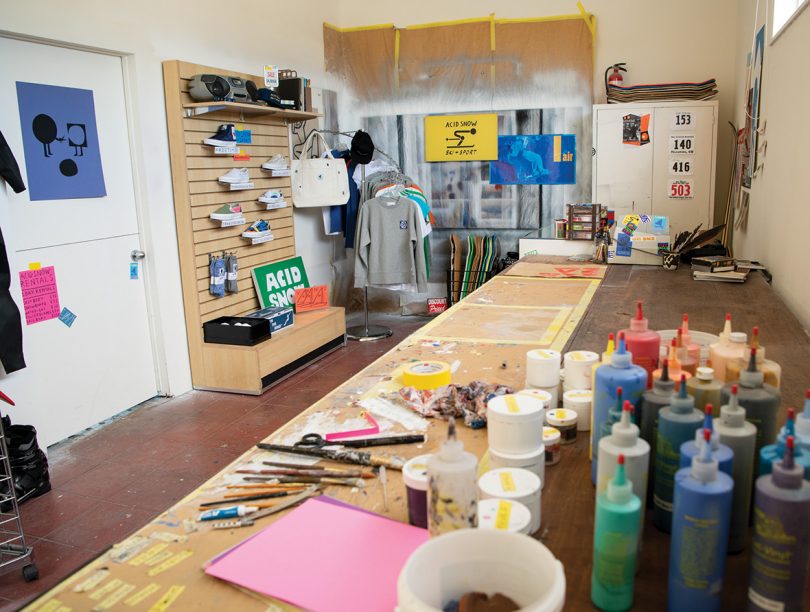 That seems to imply the additional time to mull over ideas rather than simply work proved to be a two-edged sword…
Actually, this project gave me an opportunity to work more similarly to how I work when I work for an art show. Across my entire career I've always asked myself, "How can I apply what I do for work for a gallery and meld that process onto whatever I'm tasked to design." It's actually less about time and more about the ambition to explore new areas and actualize a type of thinking that I never had the opportunity to access before. I was allowed to pause for a second and open that door that's always been there.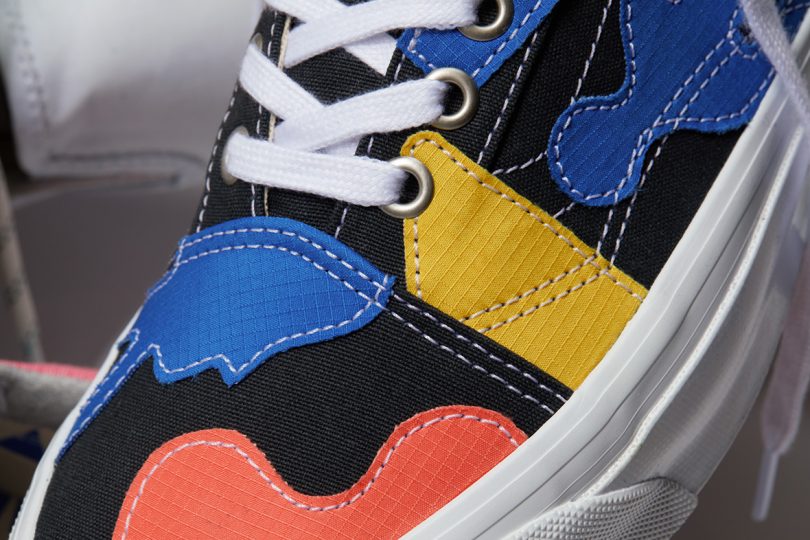 And that opened door became the passage from which you were able to give the collection a particularly personal perspective?
Yeah, I wanted to explore how I could capture these extremely personal narratives in product form. How can like an object hold memory? How can an object work like an image? How can you haunt these objects with memory and feeling that is never overt and underneath the surface of objects like a sweatshirt, a belt, or shoe?
There's a theme that comes up in the short films we made that asks, "what is your first skate shoe?" I'm interested in exploring that sort of micro-history, and how those memories and experiences affect our thinking, our lives, and how we approach things.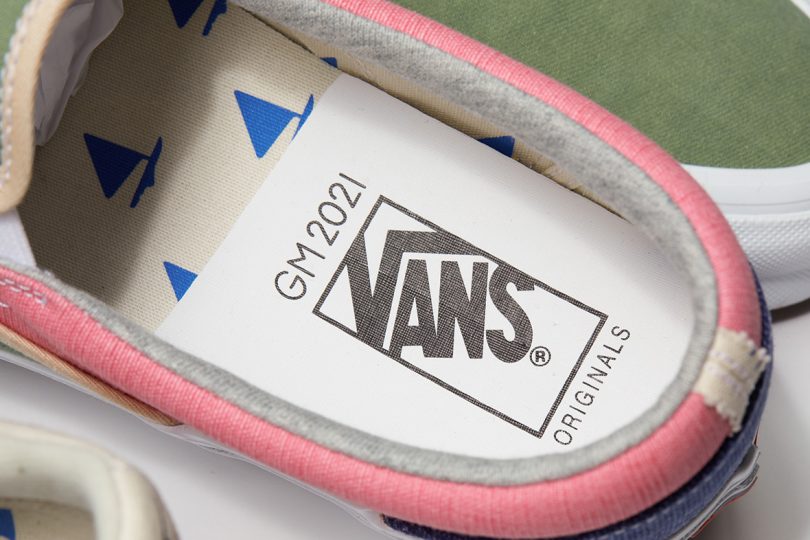 Each [shoe] silhouette and their panels – hi-top, low top, slip-ons – seems to offer differing canvas, but you seemed to have extended the medium in some instances by stitching patchwork, adding another dimension alongside the lining inside each shoe with a sailing motif…
I definitely factored in each of the silhouettes and the materiality of each shoe. During the pandemic I bought a tiny sailboat off of Craigslist, and afterward I discovered the sail had all these holes in it. I ended up buying a sewing machine designed to patch sails and learned how to repair it myself. This was around the same time I was designing the shoes and this collection. That was basically my life and how the sailing theme came to be.
All the patches were originally the same color because when I bought my sail patching material, it was all the same colors as my sail. Fortunately Jake, one of the Vault designers, thought it would be cool if they were different colors. I'm open to all influence and anything that can change the process to explore what's possible.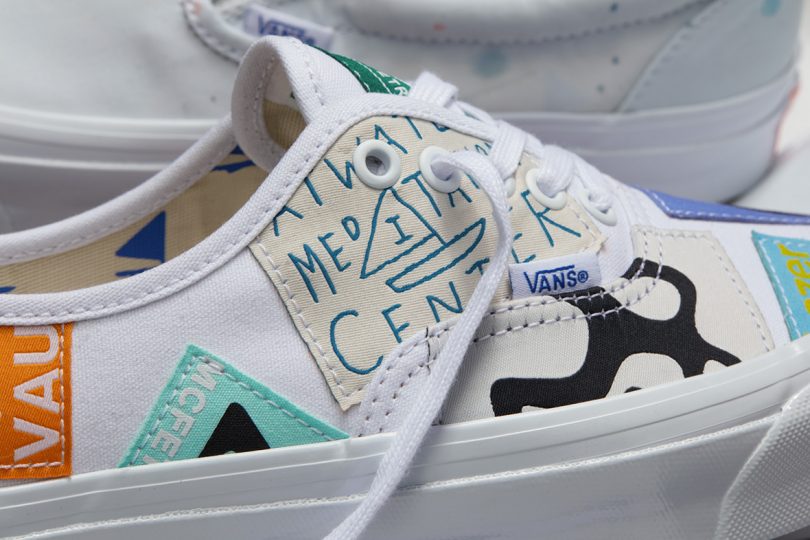 When I'm drawing, my process is basically to let my mind wander. I use it as a form of problem solving. I permit myself to wander, take a path and see where it leads me.
The patchwork does seem reminiscent of skate decks plastered with stickers. I remember how they could communicate who you imagined yourself to be and wanted to communicate towards others in the skater community.
This idea of speaking culturally through objects and what we like is interesting. I'm really interested in clothes. They give me comfort, but I also feel like there's an additional relationship I have with them beyond the aesthetic. It's almost like I find strength from my clothes. I remember when I was a kid and was going out the door I'd often put on a hat. If the hat I put on happened to be red, and my shoes were also red, I'd recognize a certain balance of sorts…a compositional relationship with clothes. It has nothing to do with fashion, and more about a tactile connection between clothing and how it makes you feel.
But each patch is a fake skate brand. None of them exist. They're meant to evoke that feeling I had as a kid when you see something and recognize, "I don't know what any of this stuff is, but I dig it!" I wanted to create that same feeling of newness with this collection.
Check out where to buy the McFetridge x Vault by Vans series here.
This post contains affiliate links, so if you make a purchase from an affiliate link, we earn a commission. Thanks for supporting Design Milk!