Italian company Kubedesign enlisted Roberto Giacomucci to design its latest collection called Cardboard Architectures. The entire series is constructed of cardboard, and yet doesn't look cheap or flimsy at all, in fact it is designed to explore the properties of cardboard as being strong and sturdy.
Akira is a workstation shaped like a house.
Clorinda is an armchair made to be very comfortable, yet durable too. It is coated with a rigid cover or waterproof film.
Crisanto is a small table with a built-in magazine rack.
Edoardo is a doric-shaped table or nightstand.
Elettra is a lightweight chair, yet can resist a weight of over 200 kgs.
Biancaneve is a floor lamp.
Bunzo&Izumo is a pair of bookcases in which you drop in the books.
Artemisia is a beautiful bookcase that can also be used as a room divider.
Damaris are stackable, modular bookcases.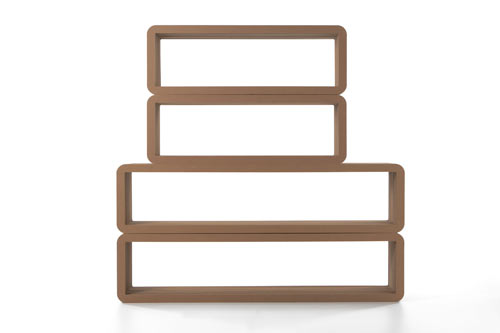 Design From Around The Web