The iconic CH24 Wishbone Chair was designed in 1949 by Hans J. Wegner and since 1950 it's been in production by Carl Hansen & Søn. As with all Carl Hansen pieces, this chair perfectly encapsulates modern Danish design with its elegant form and impeccable craftsmanship. The classic design requires over 100 steps to manufacture it, most of which are done by hand by skilled craftsmen – the seat alone takes an hour to weave! For a limited time, the Wishbone Chair will be available in five new matte finishes, called Soft Colors, including Soft Black, Soft Green, Soft Grey, Soft Red, and Soft White.
Besides offering this new luxe finish option, the Danish brand is donating a portion of the proceeds from every sale of the limited-edition Soft Colors collection to Be Original Americas' Student Fellowship Program. They've been a long-standing member of the non-profit organization that's committed to informing and educating manufacturers, design professionals, and consumers on the economic, ethical, and environmental value of authentic design. If you buy one of these chairs, you'd be helping students attend a six-week Student Fellowship Program that gives once-in-a-lifetime experience in the design world. It's basically a win-win for everyone!
CH24 Wishbone Soft Black Chair

From The Shop
CH24 Wishbone Soft Green Chair

From The Shop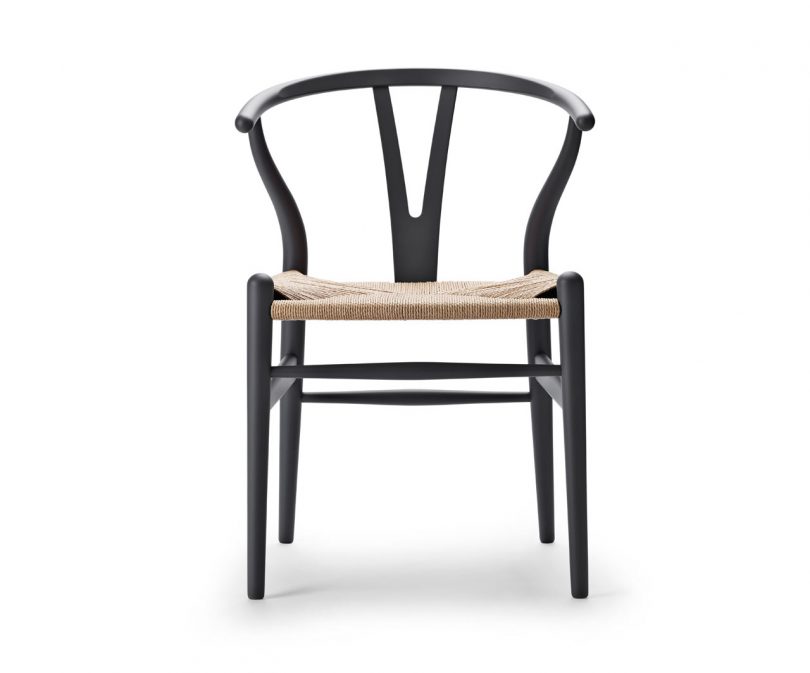 From The Shop

From The Shop
CH24 Wishbone Soft White Chair
>>> You can shop the CH24 Wishbone Chair in limited edition Soft Colors right here! <<<
Another limited edition of the CH24 Wishbone Chair marks the late designer Hans J. Wegner's 106th birthday on April 2nd. The new color was hand-selected by London-based designer Ilse Crawford, of Studioilse, who chose a glossy navy blue finish. The deep indigo shade and high-gloss finish pay homage to Wegner's love of Asian design. The 2020 CH24 Hans J. Wegner Birthday Edition is only available until the end of April through authorized Carl Hansen dealers.