Casa Azul Is a Raised Concrete Home in a Brazilian Forest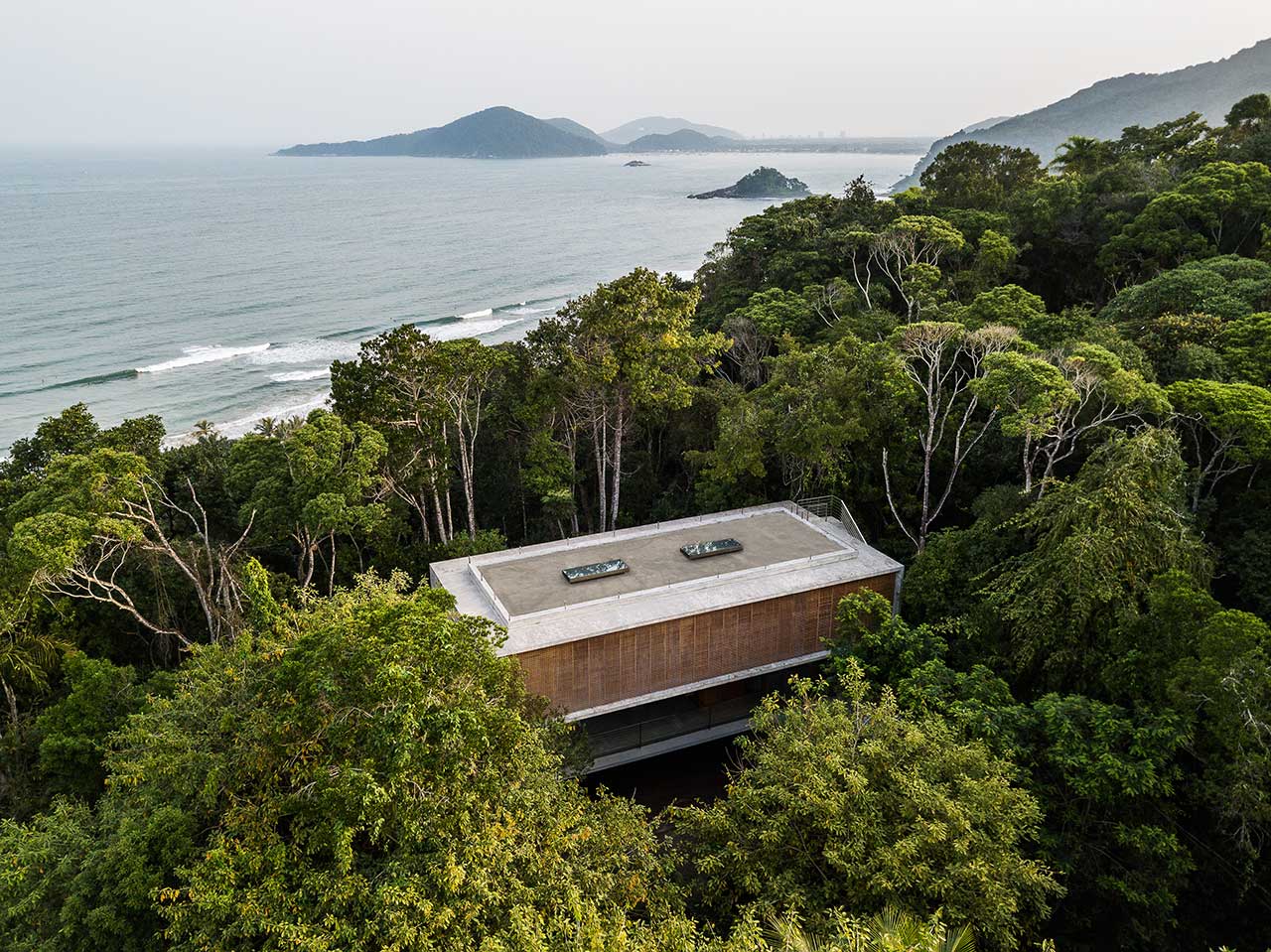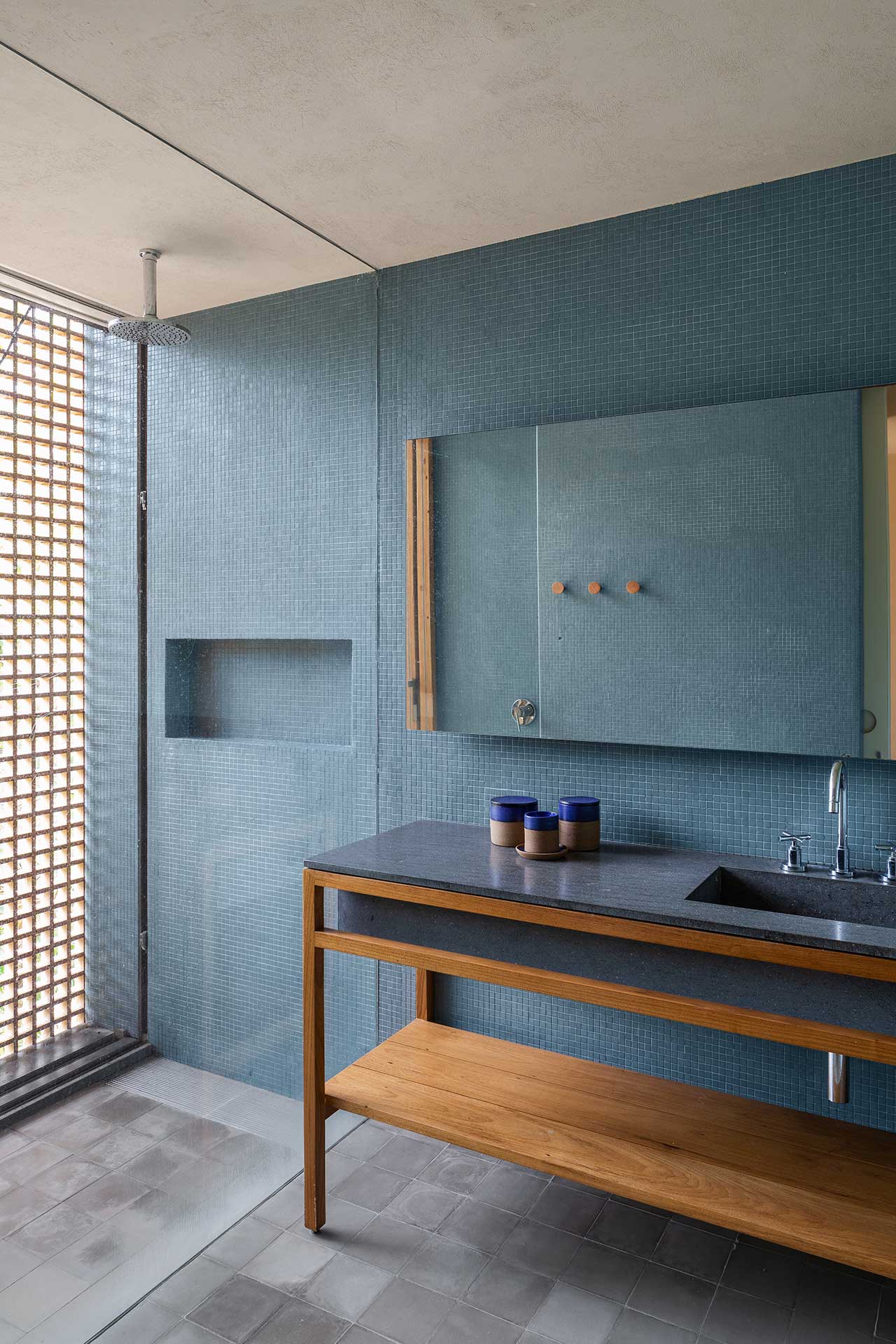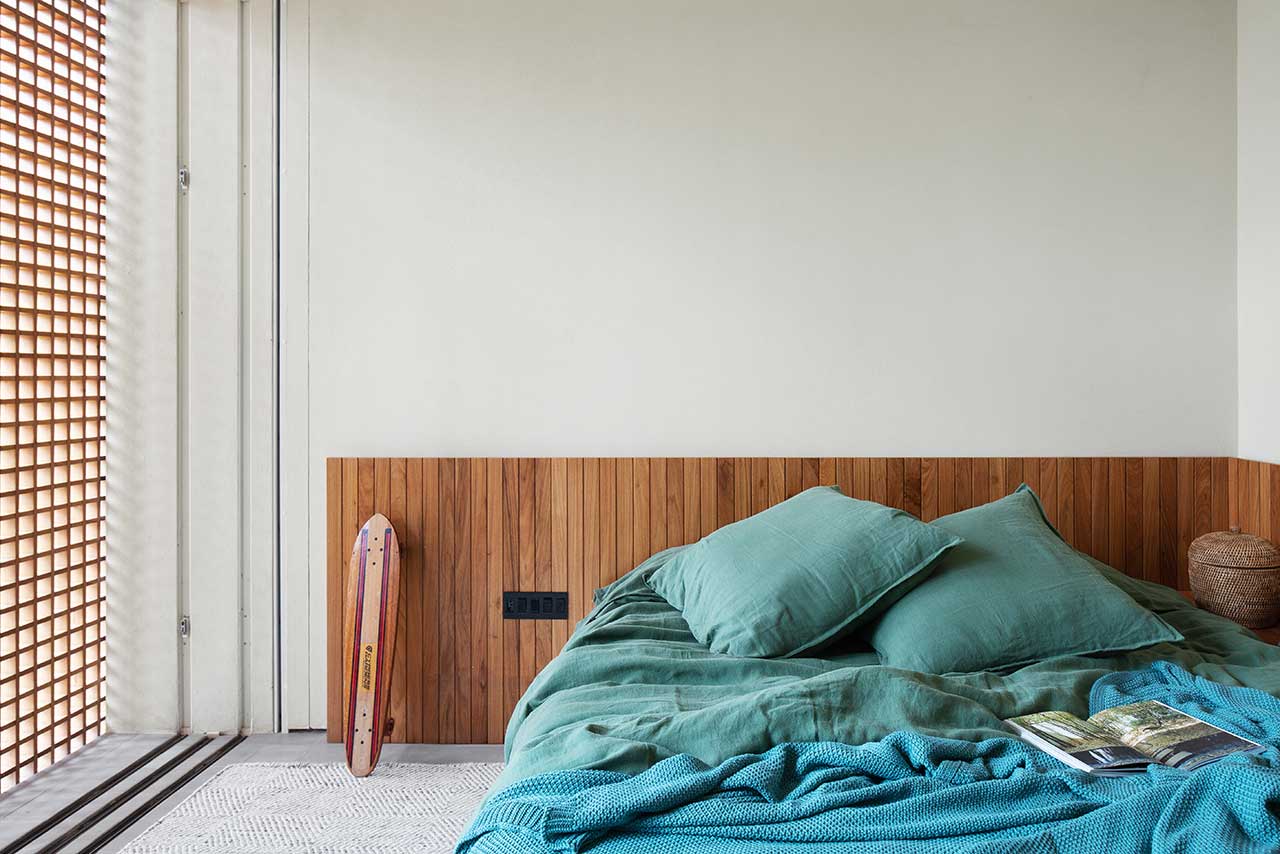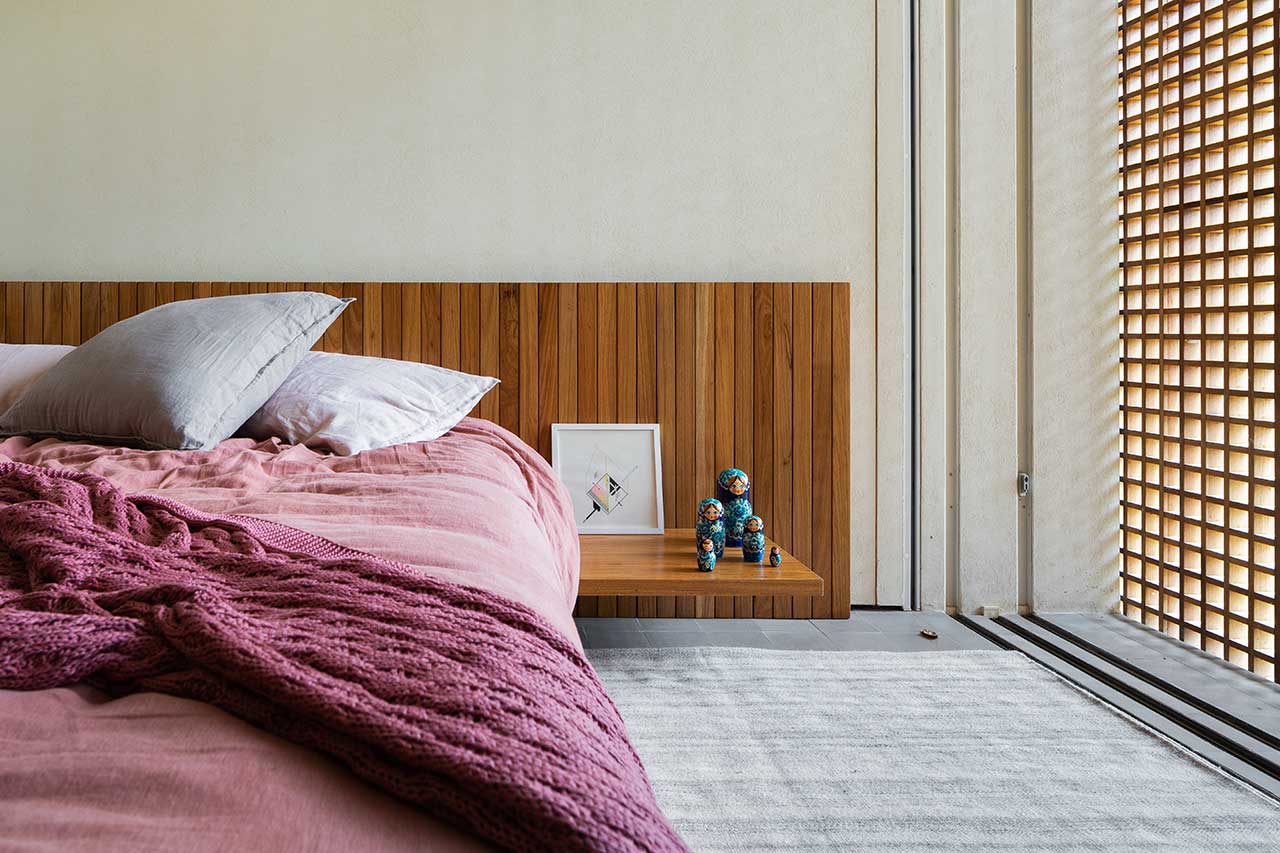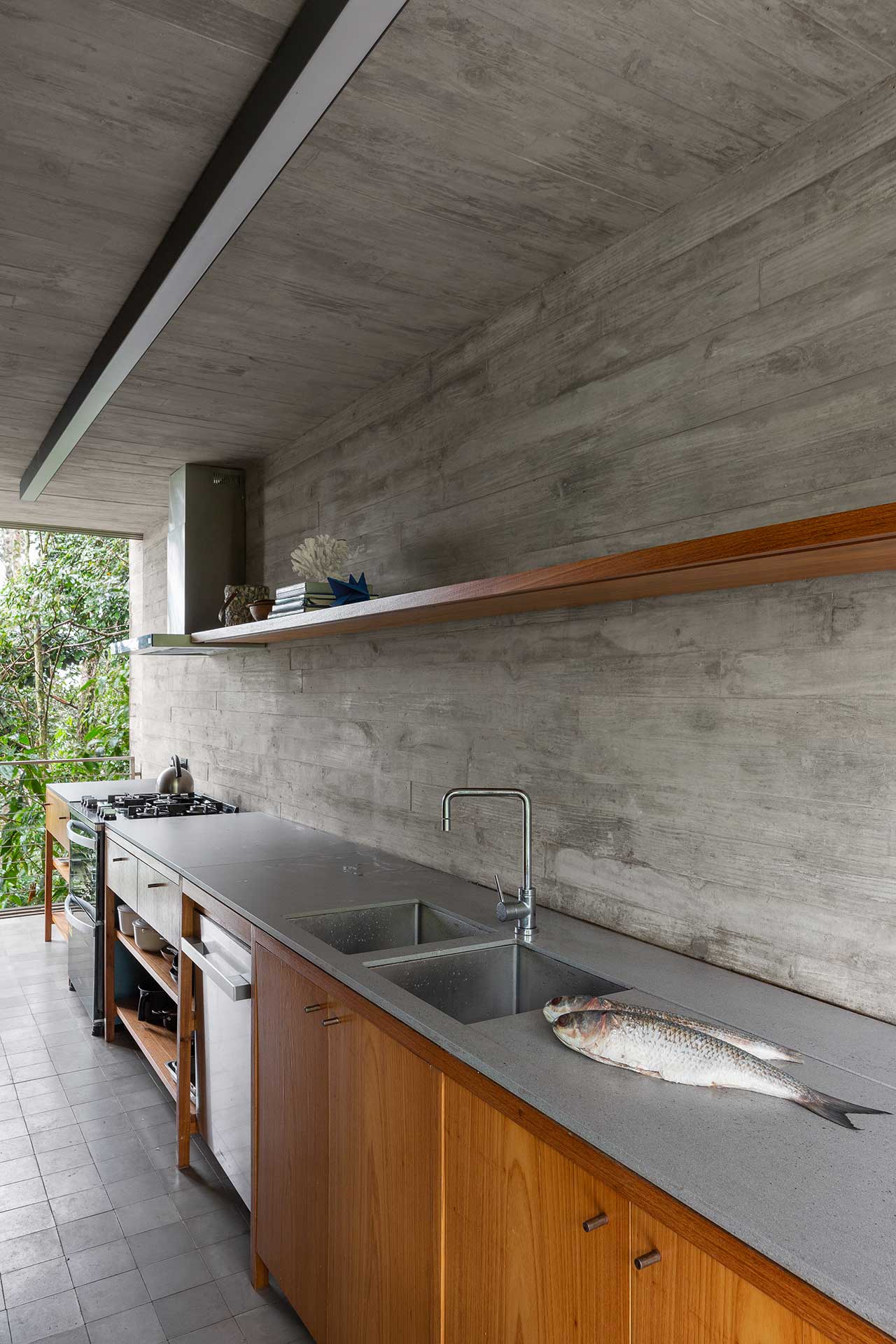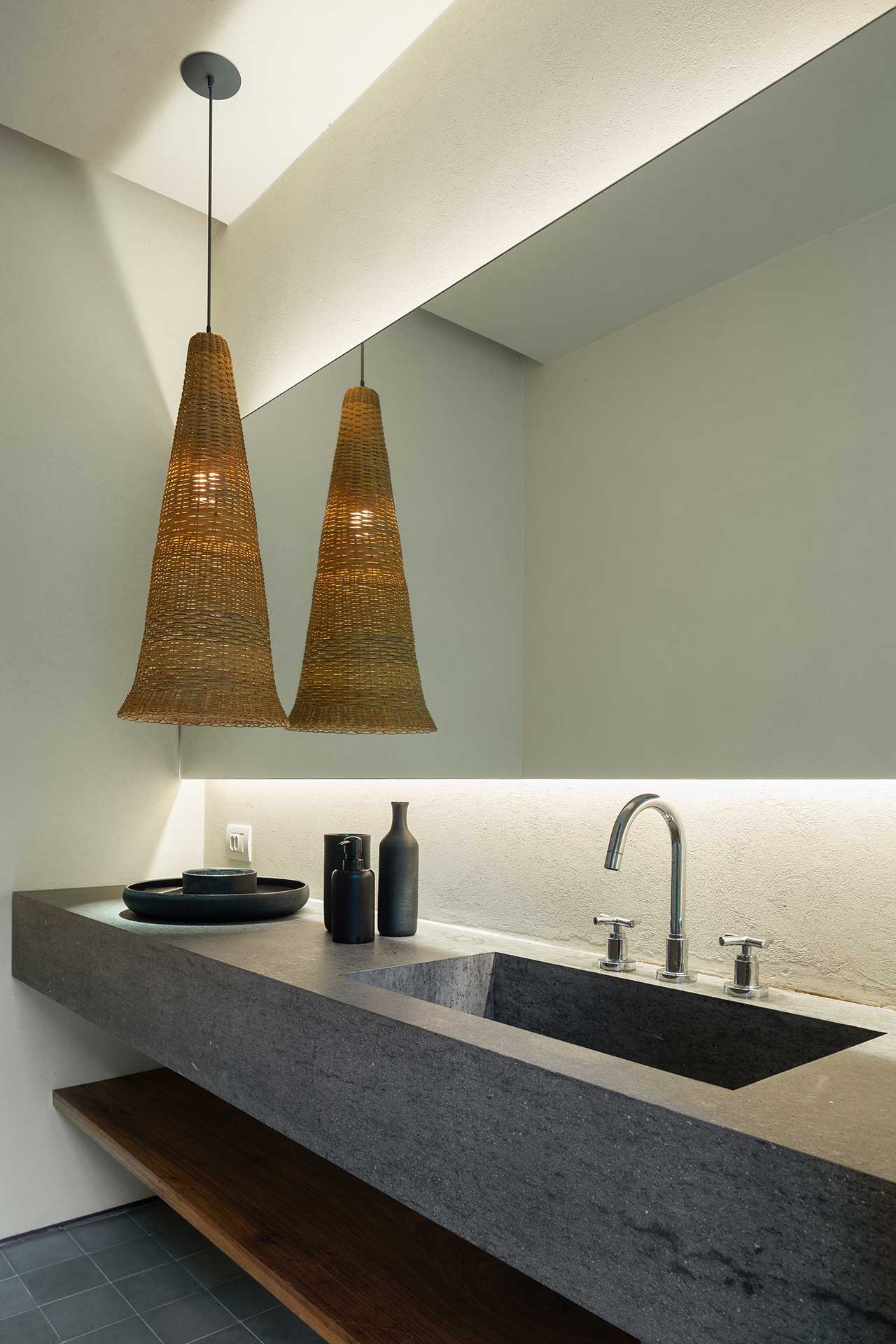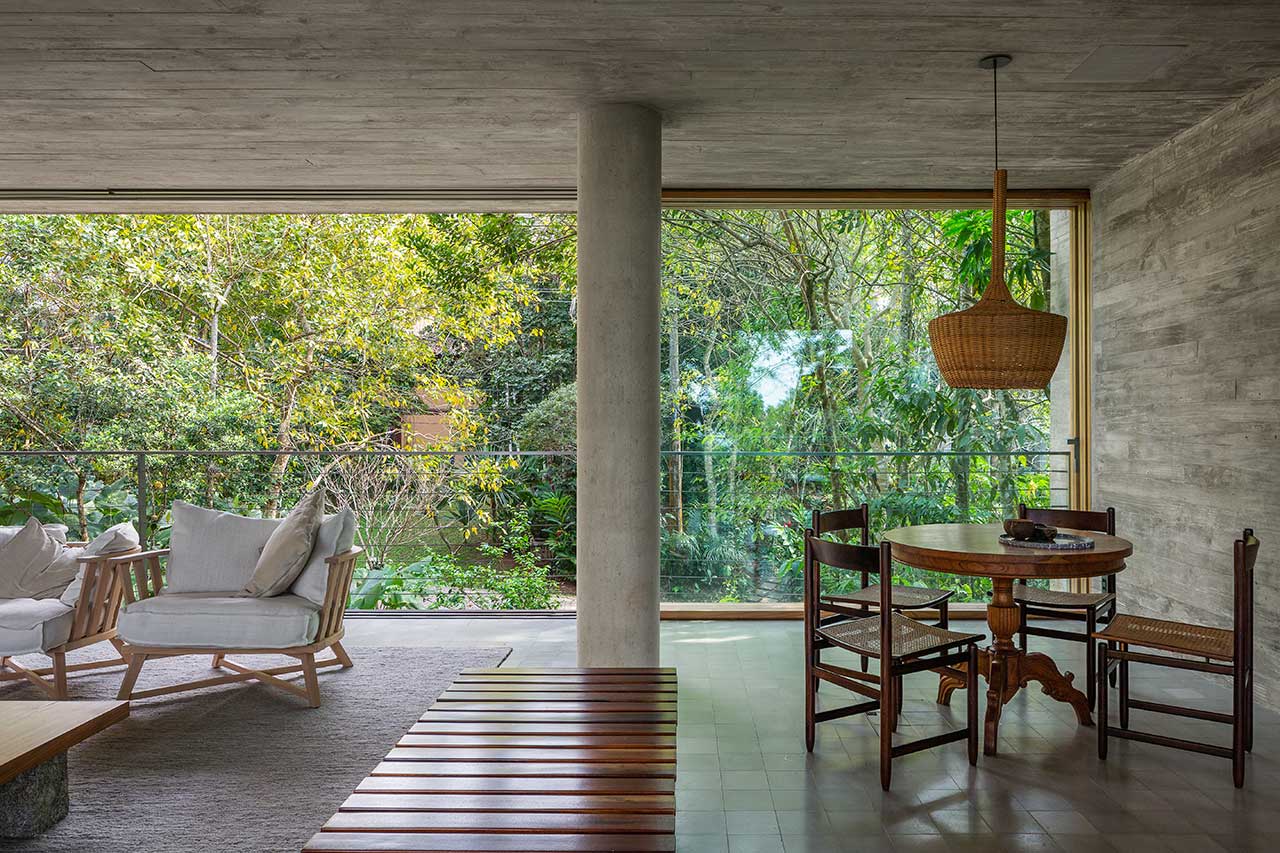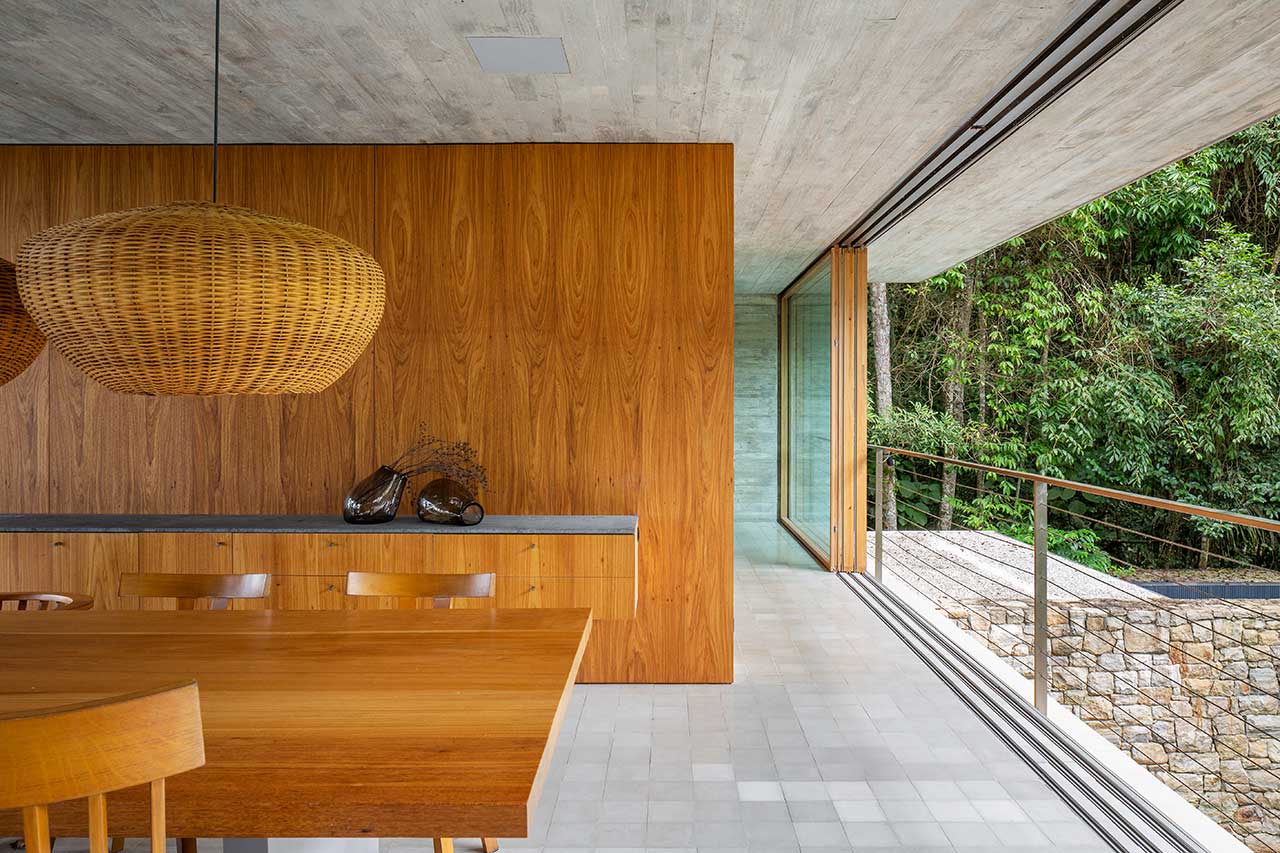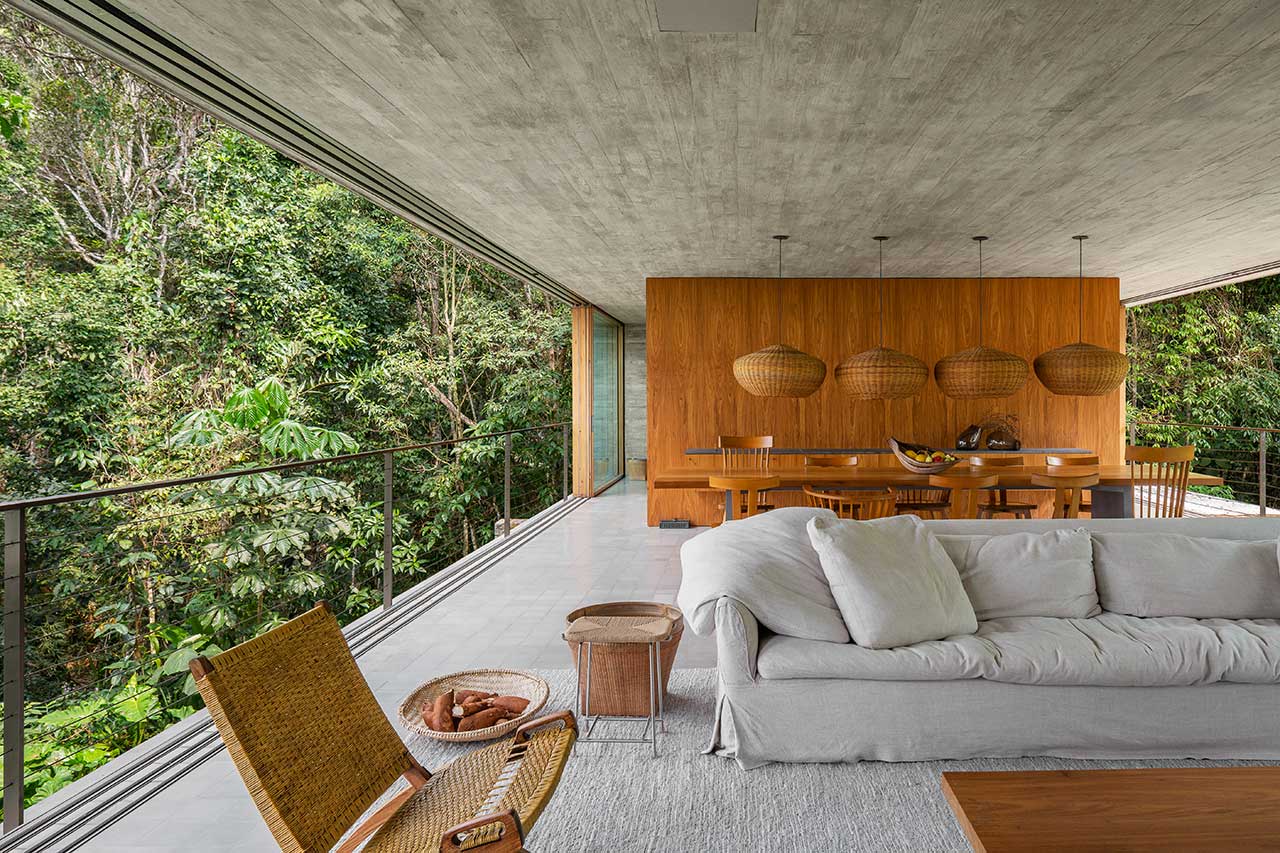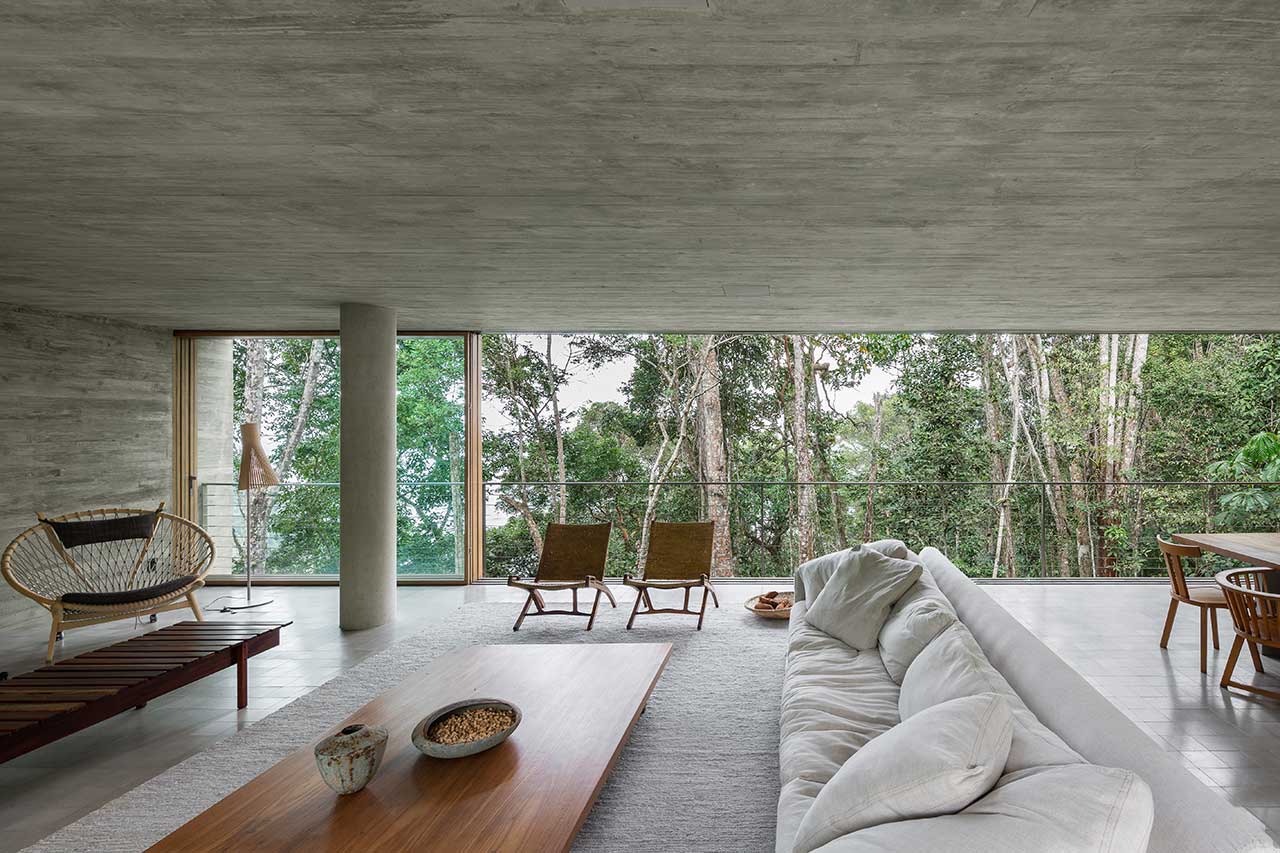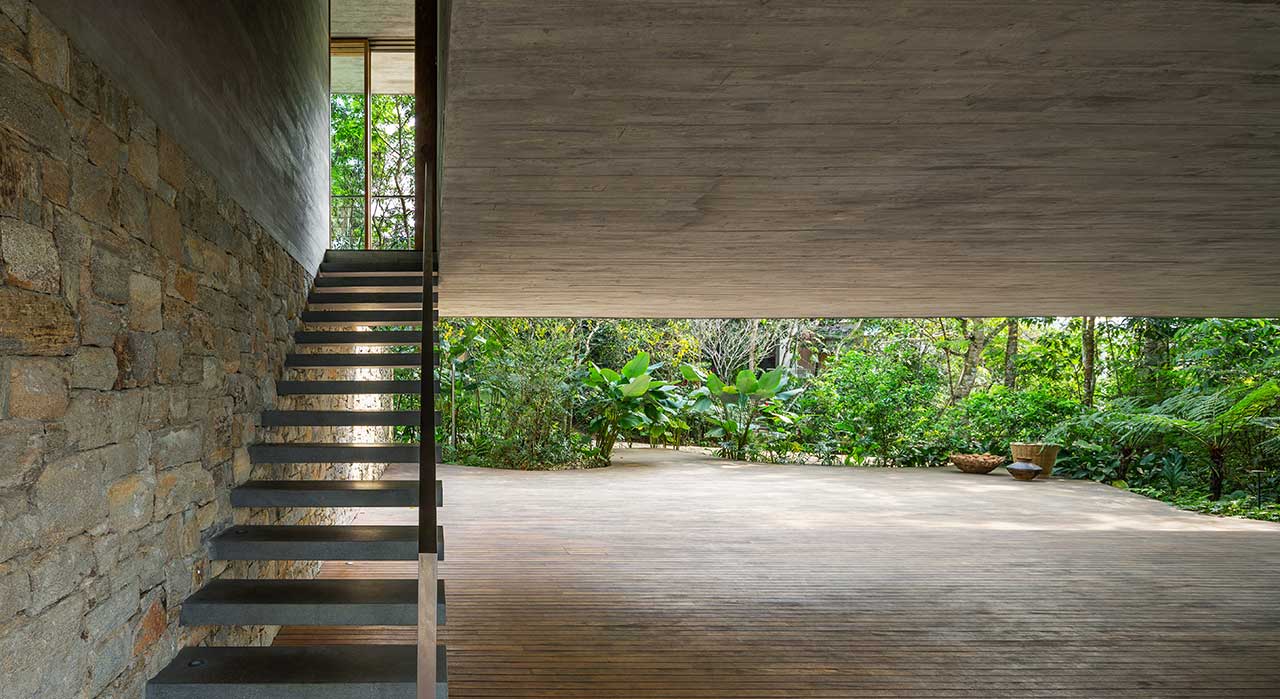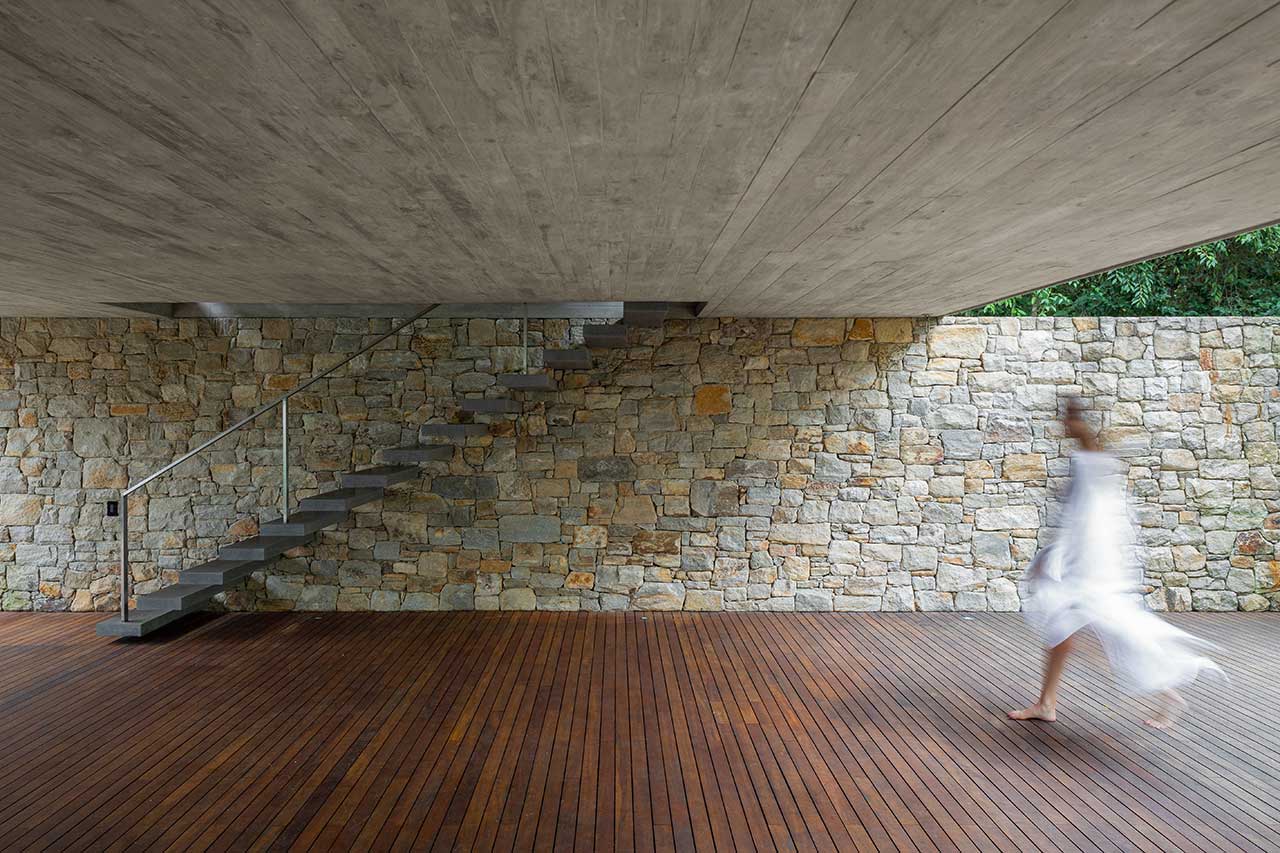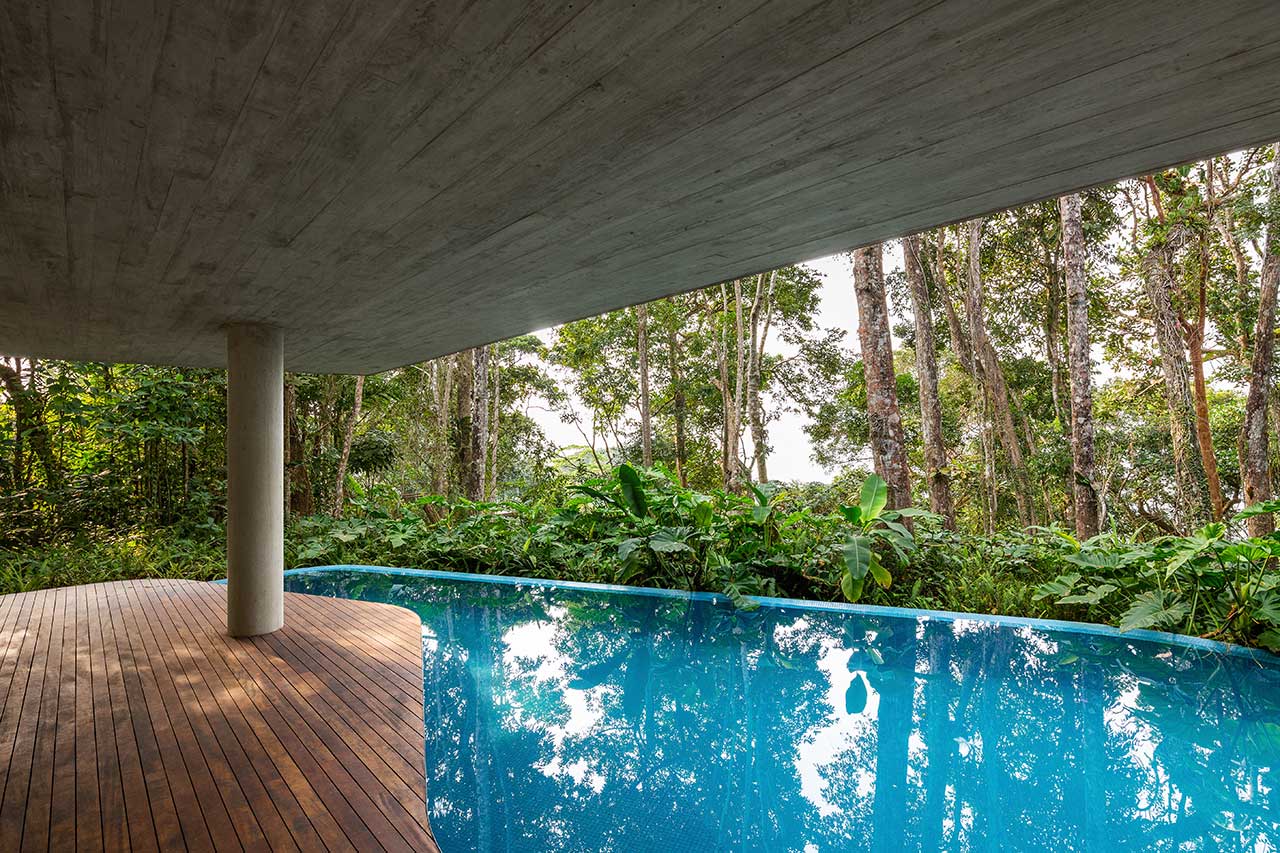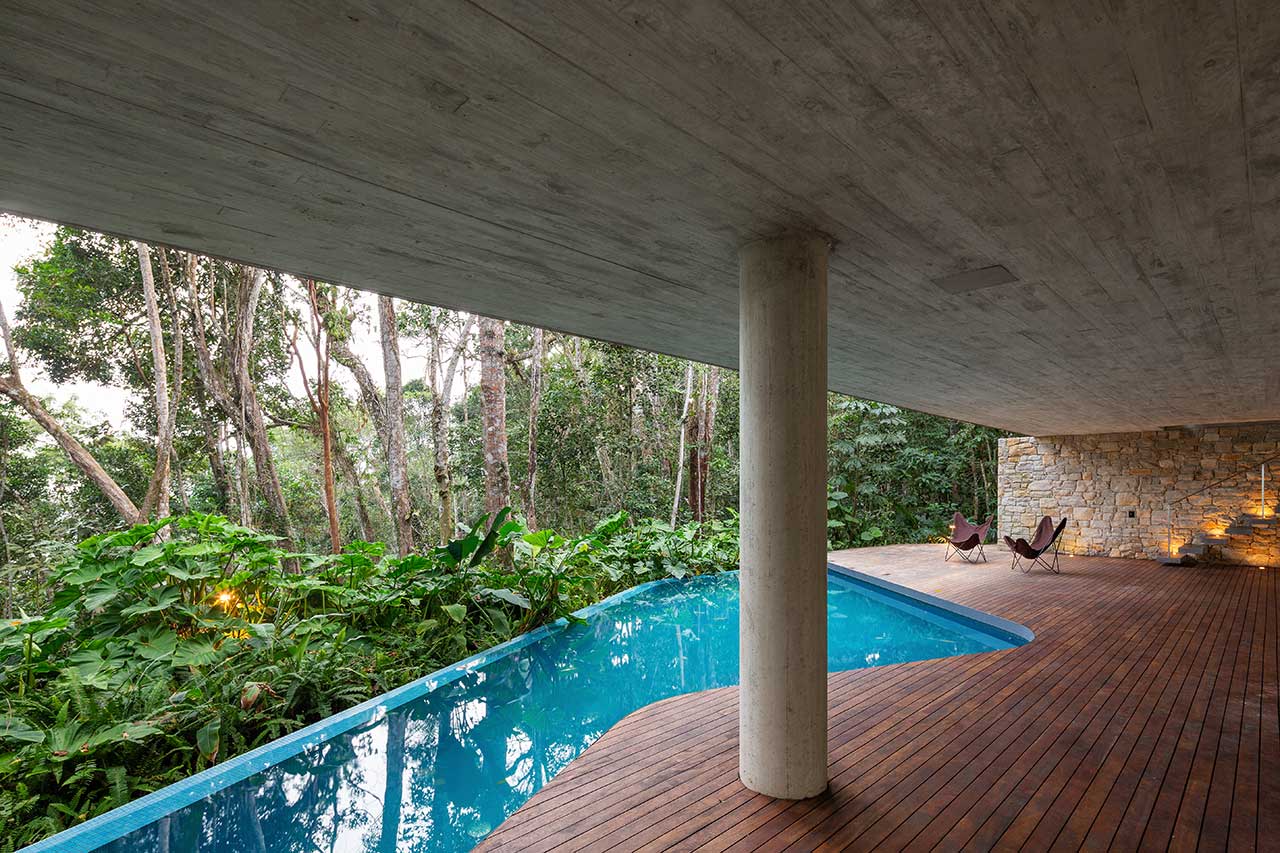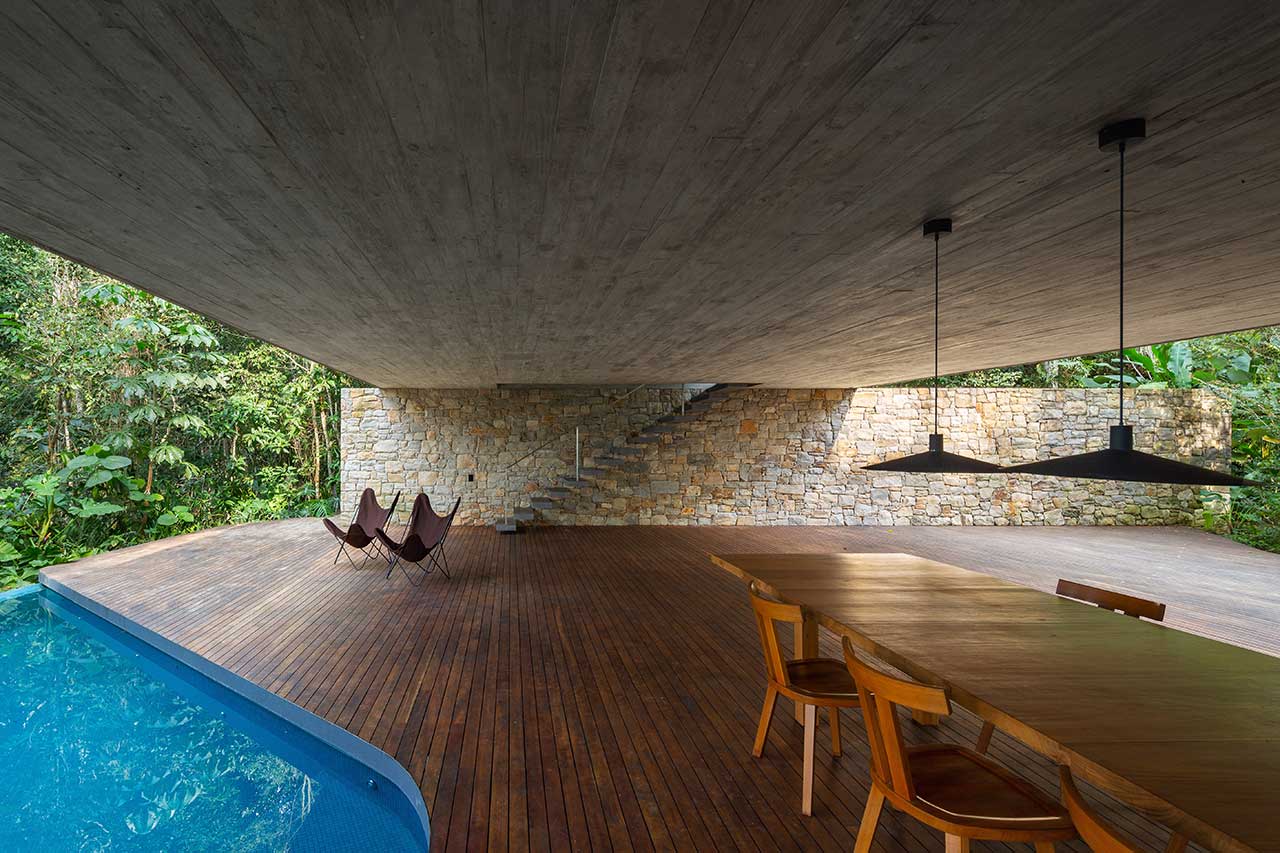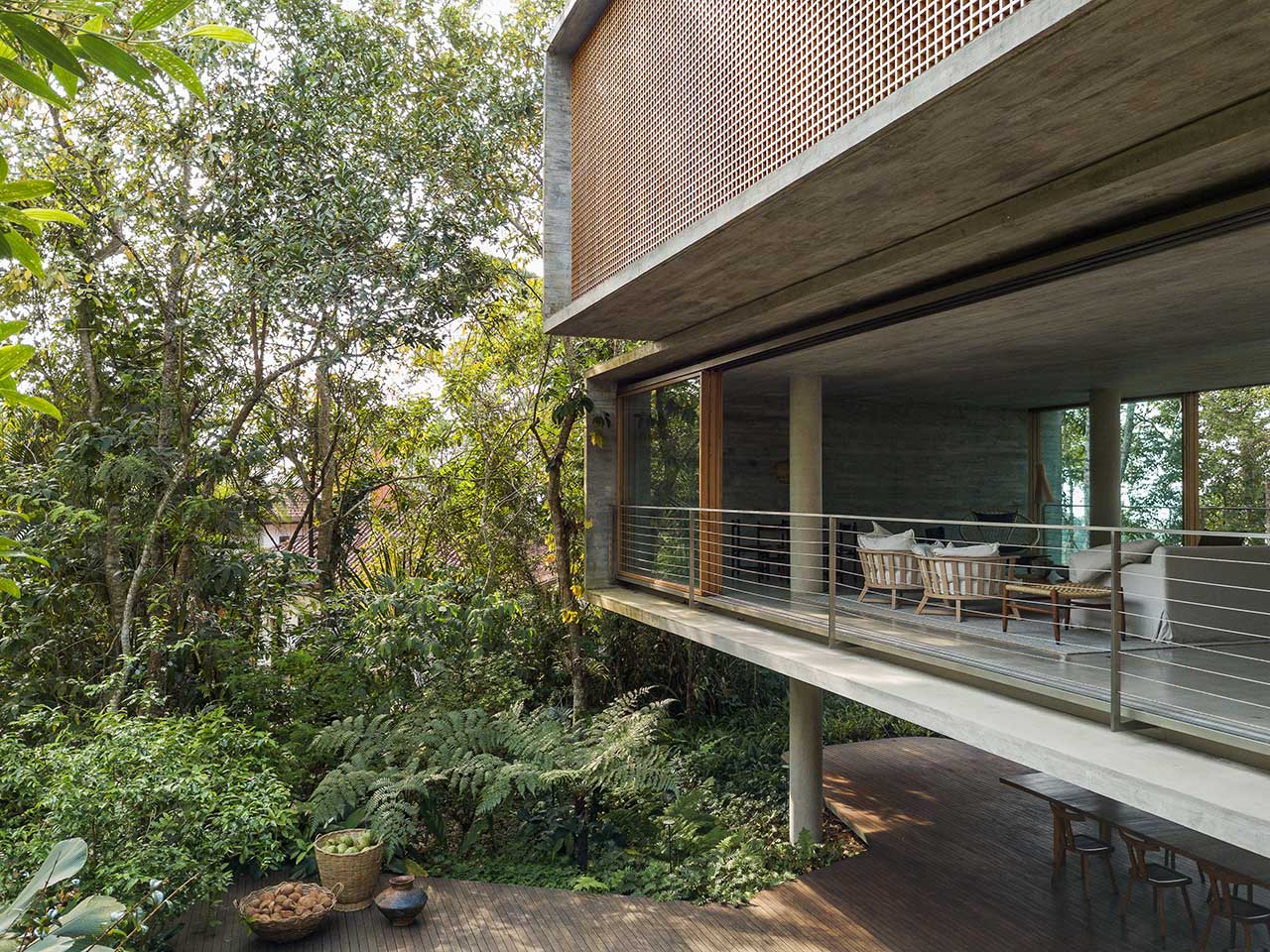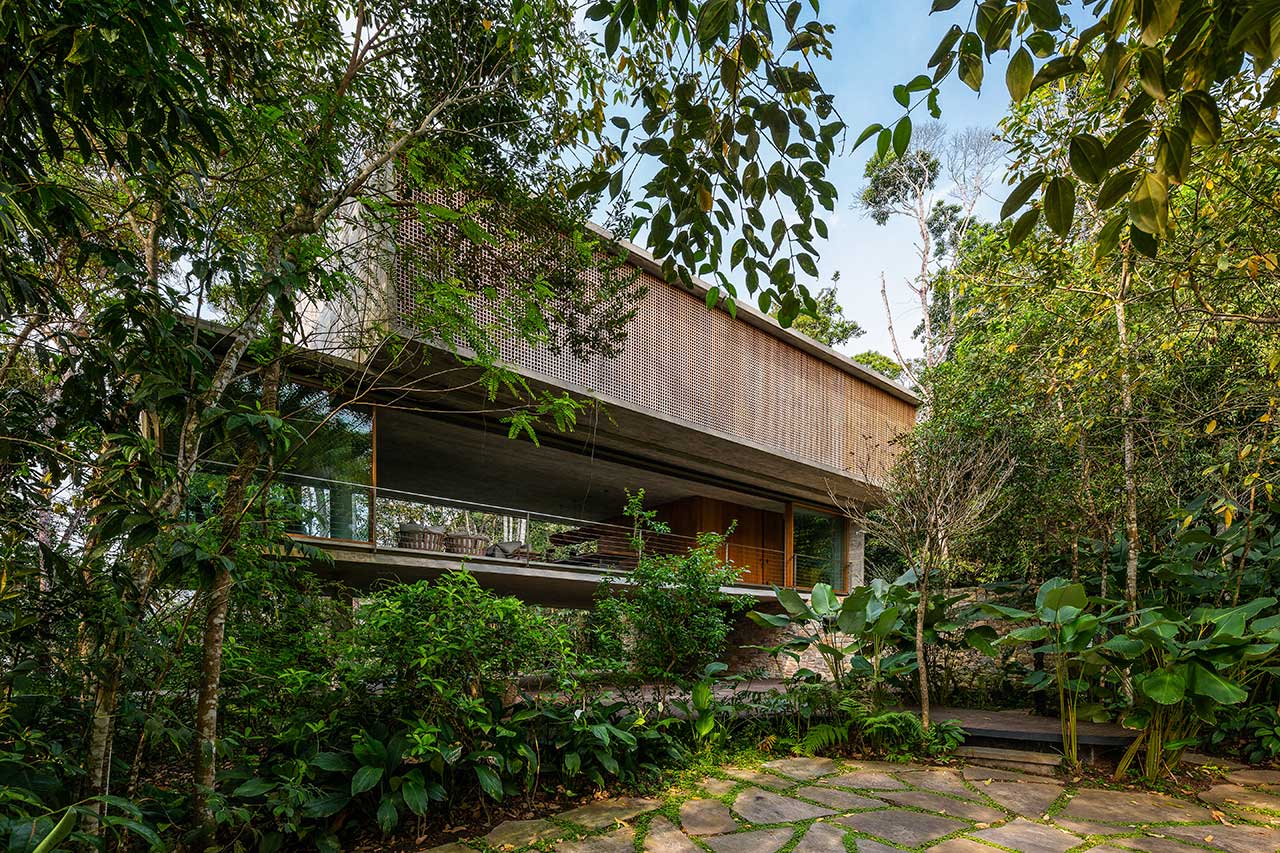 Casa Azul Is a Raised Concrete Home in a Brazilian Forest
1/26 Photos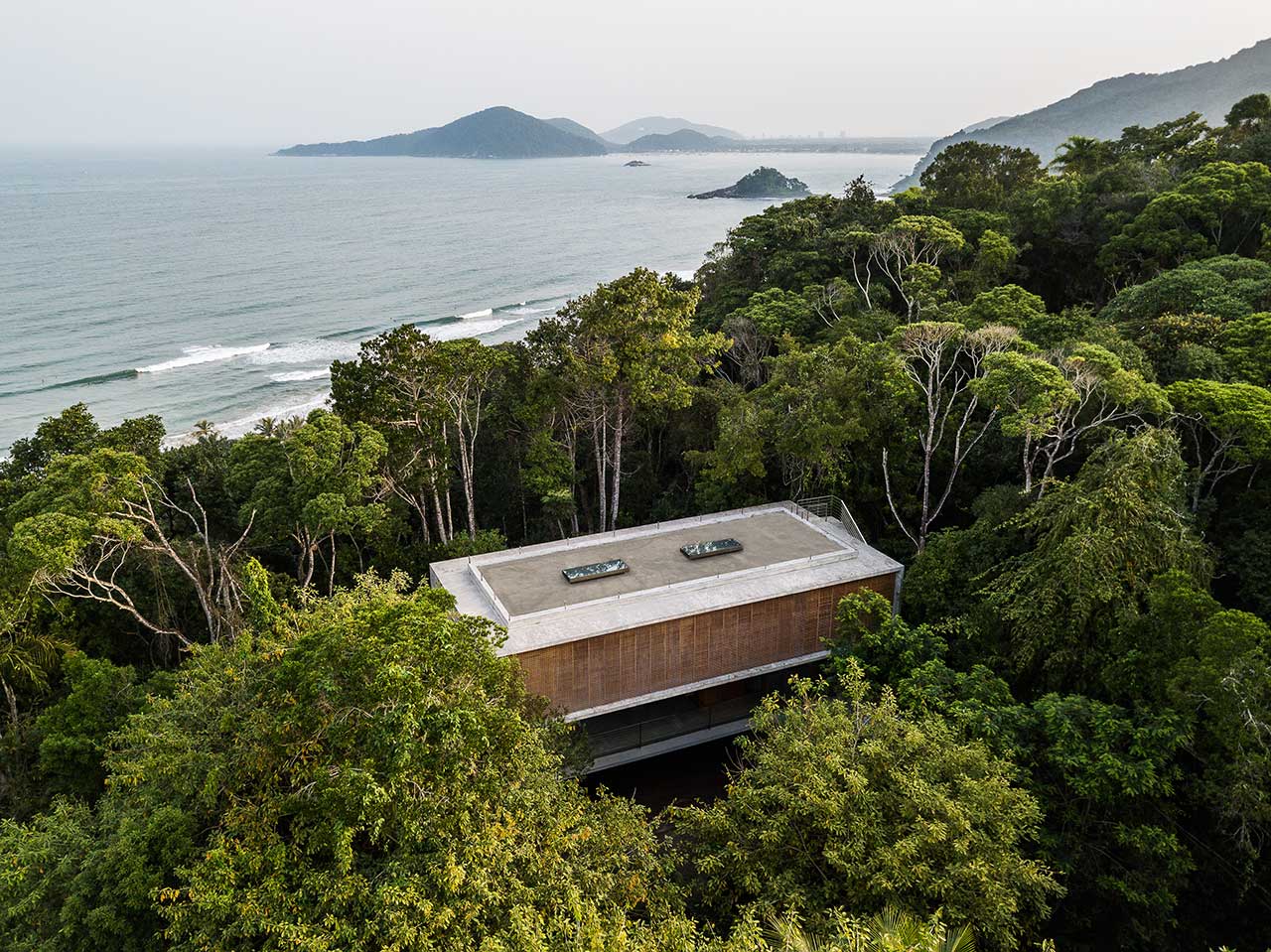 2/26 Photos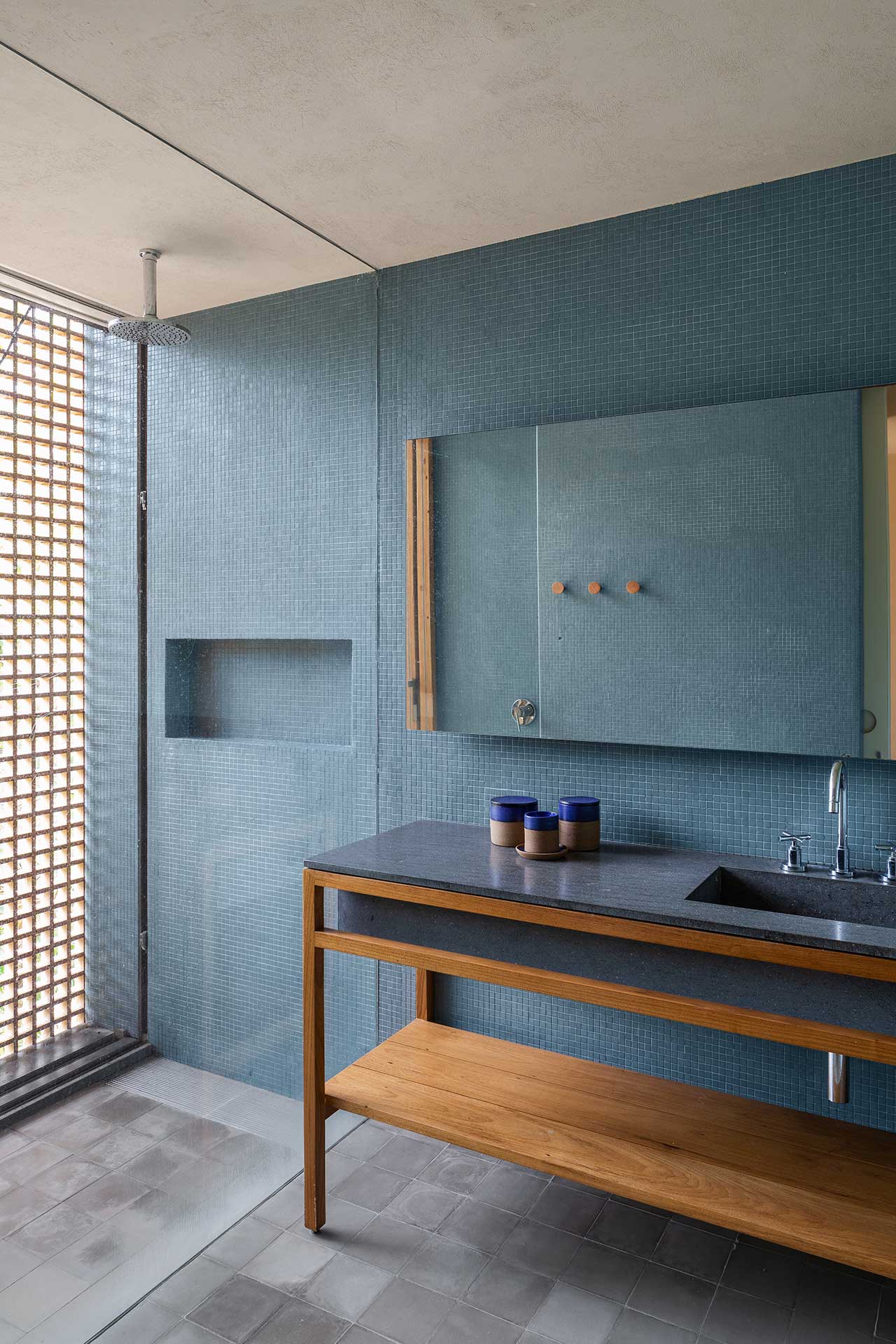 3/26 Photos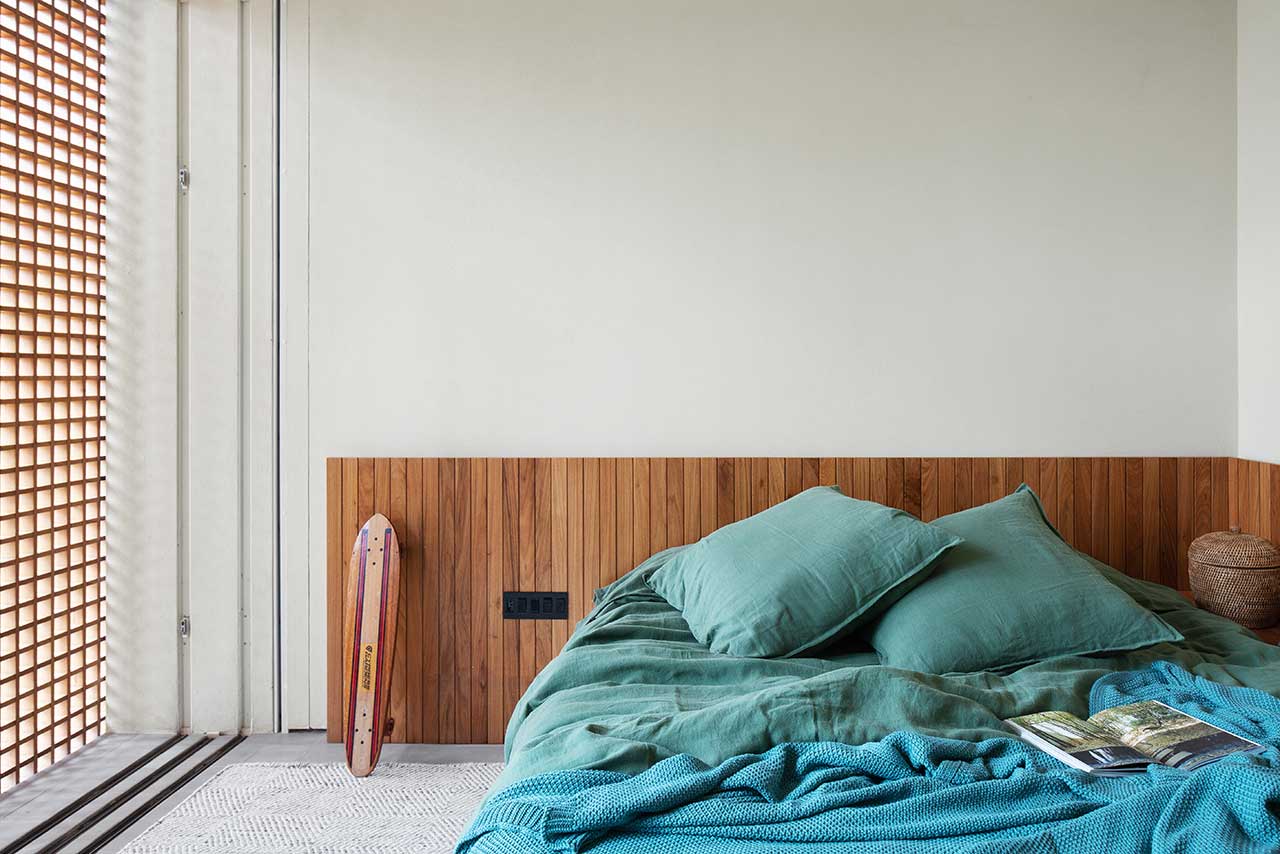 4/26 Photos
5/26 Photos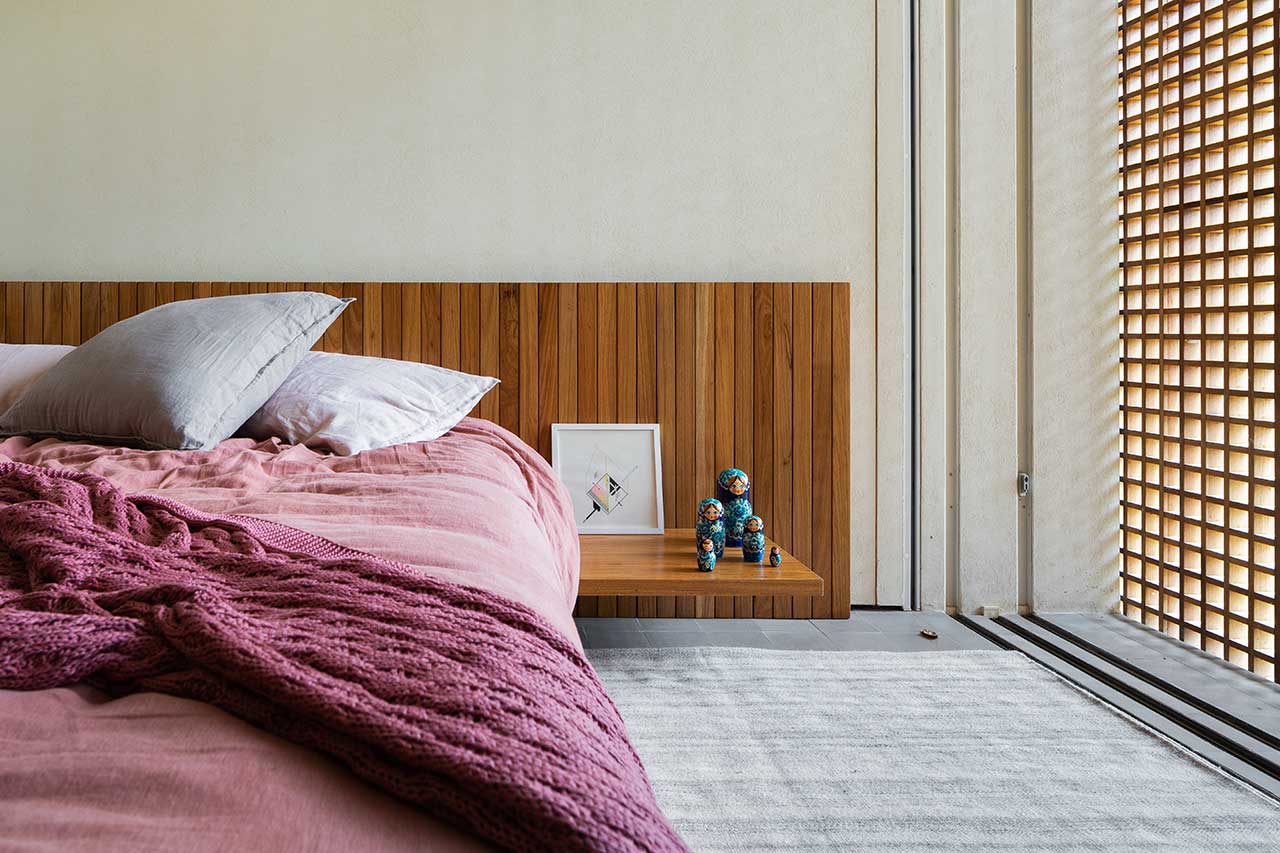 6/26 Photos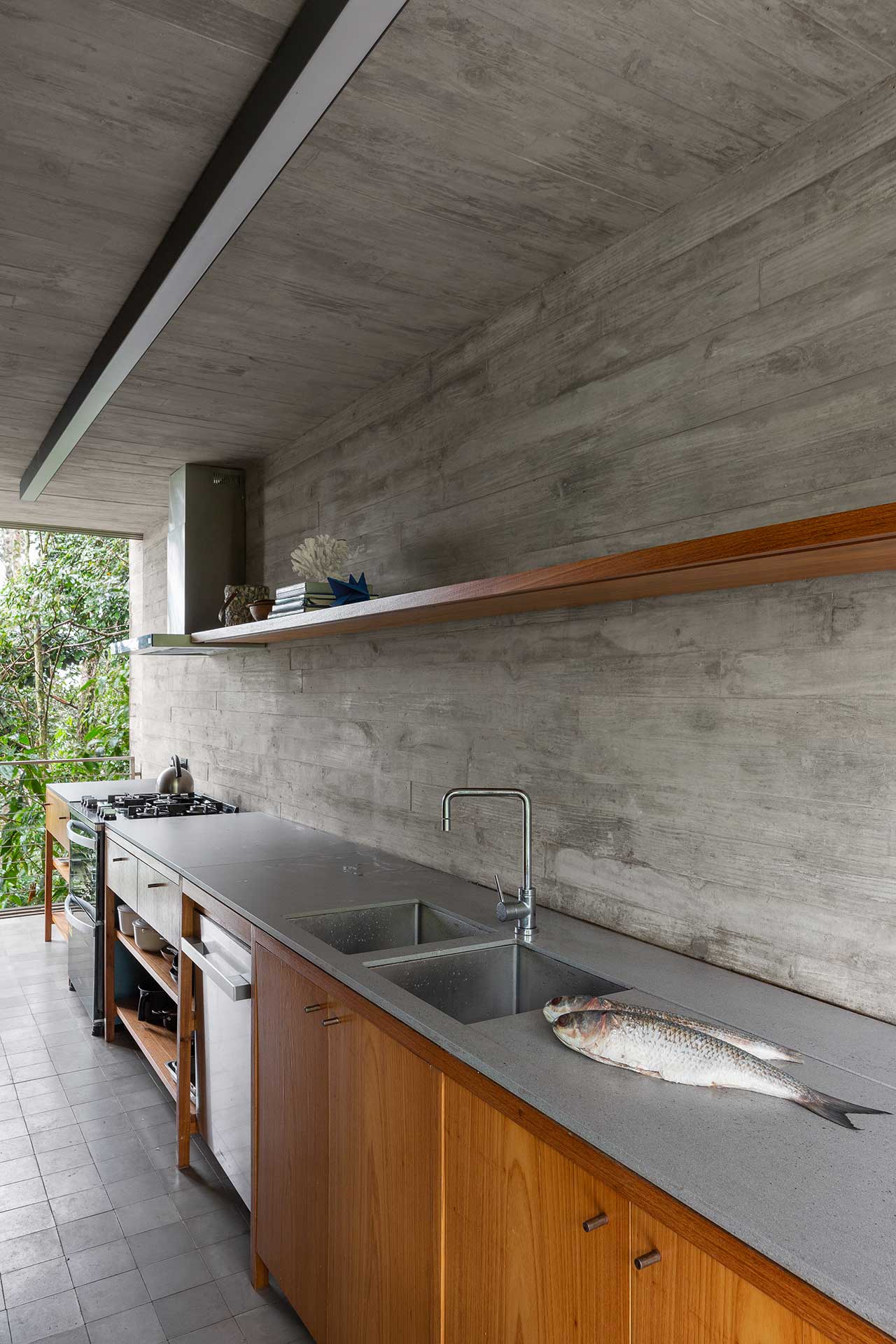 7/26 Photos
8/26 Photos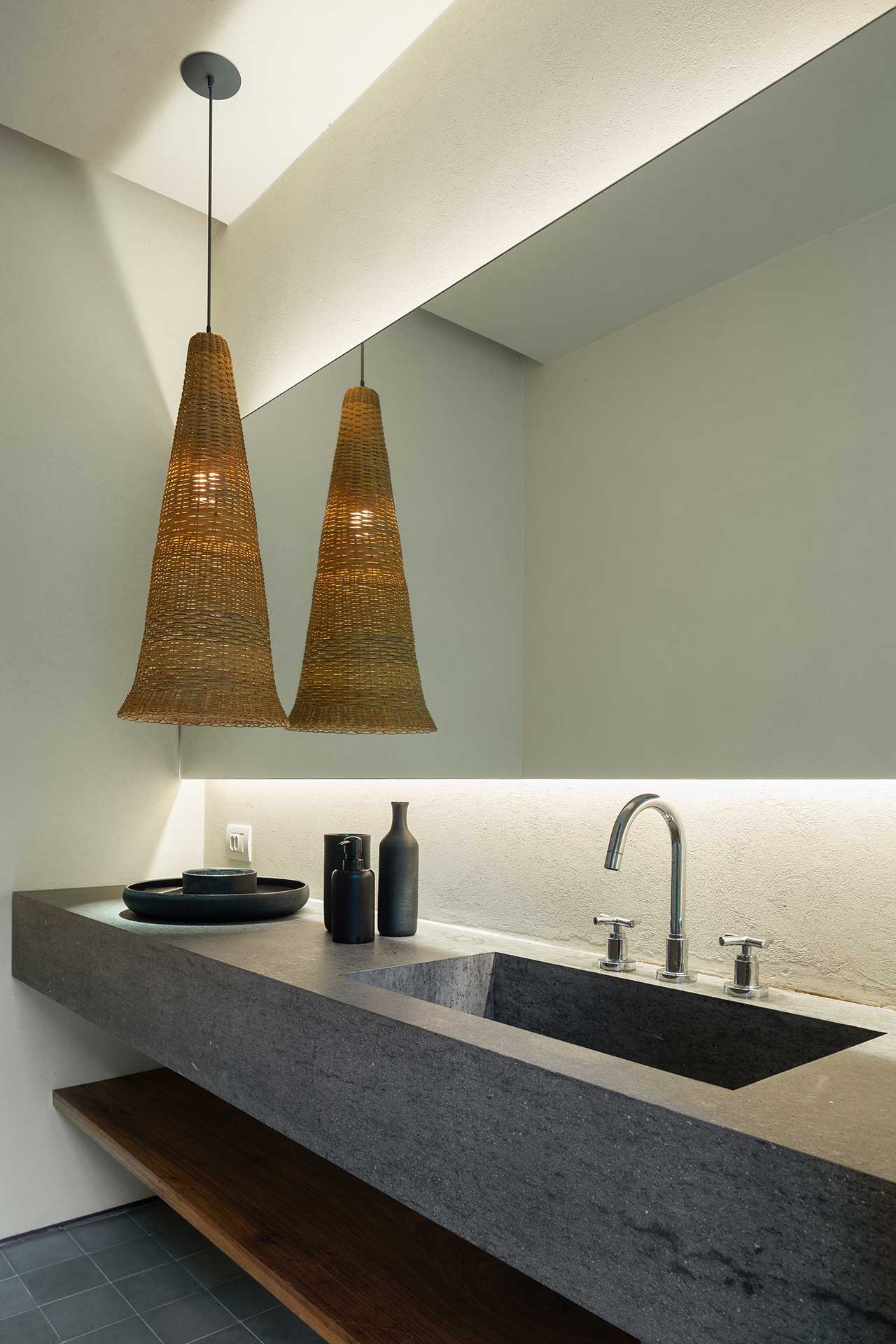 9/26 Photos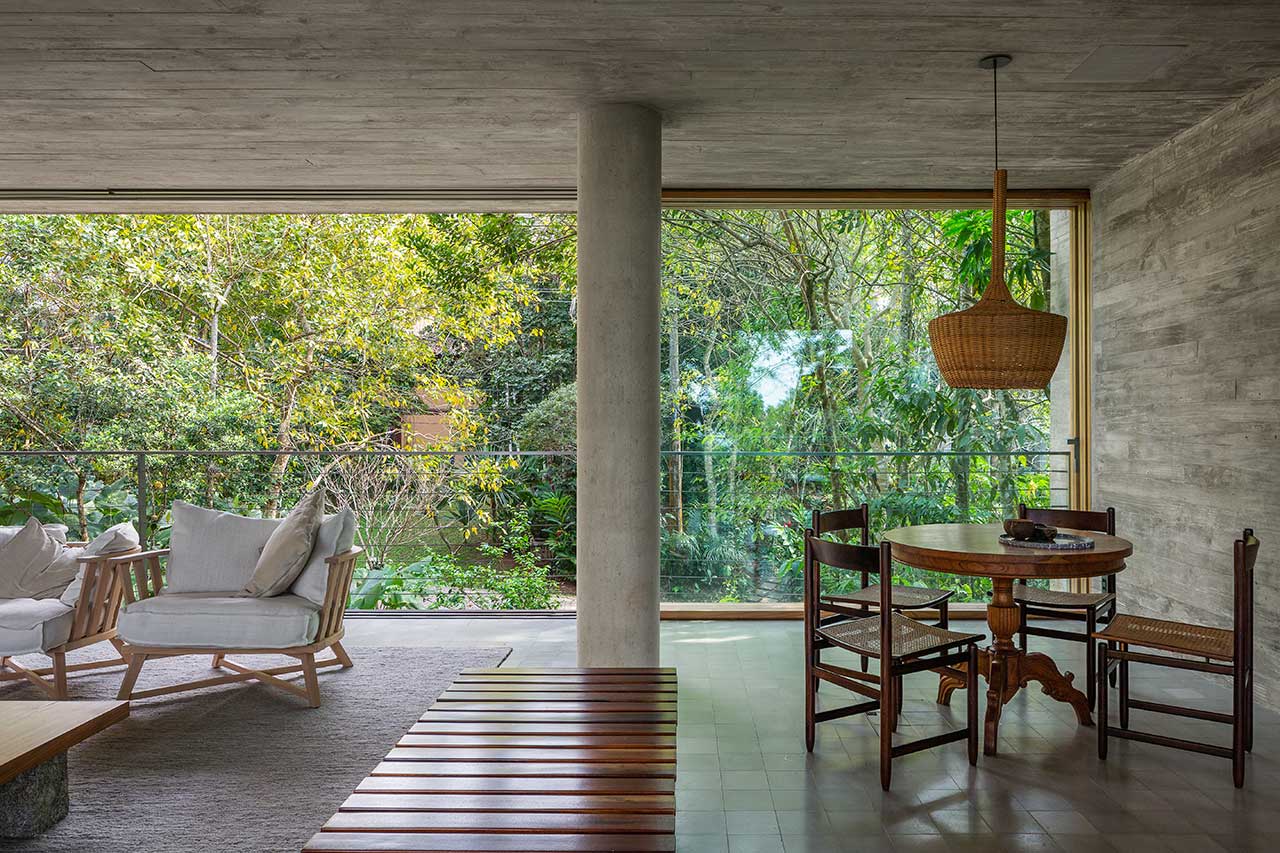 10/26 Photos
11/26 Photos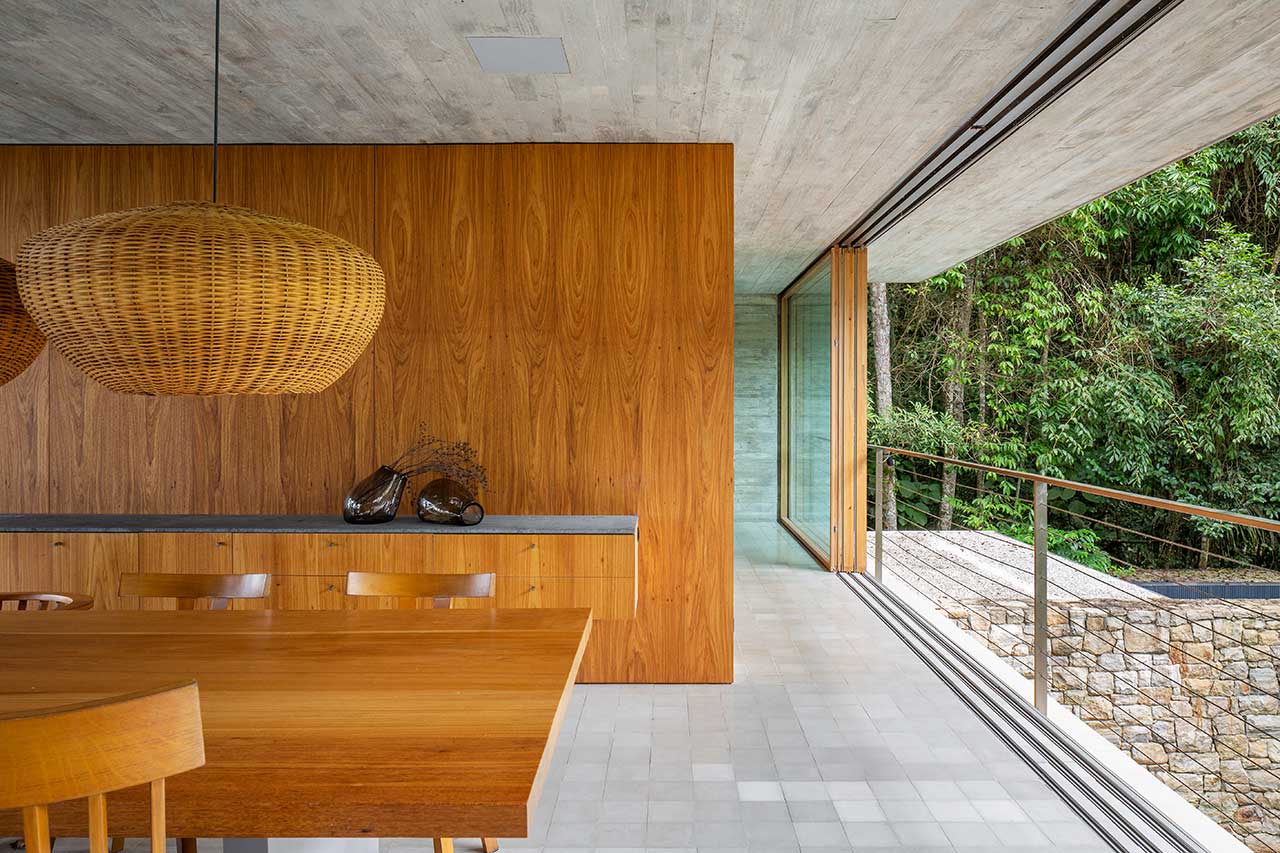 12/26 Photos
13/26 Photos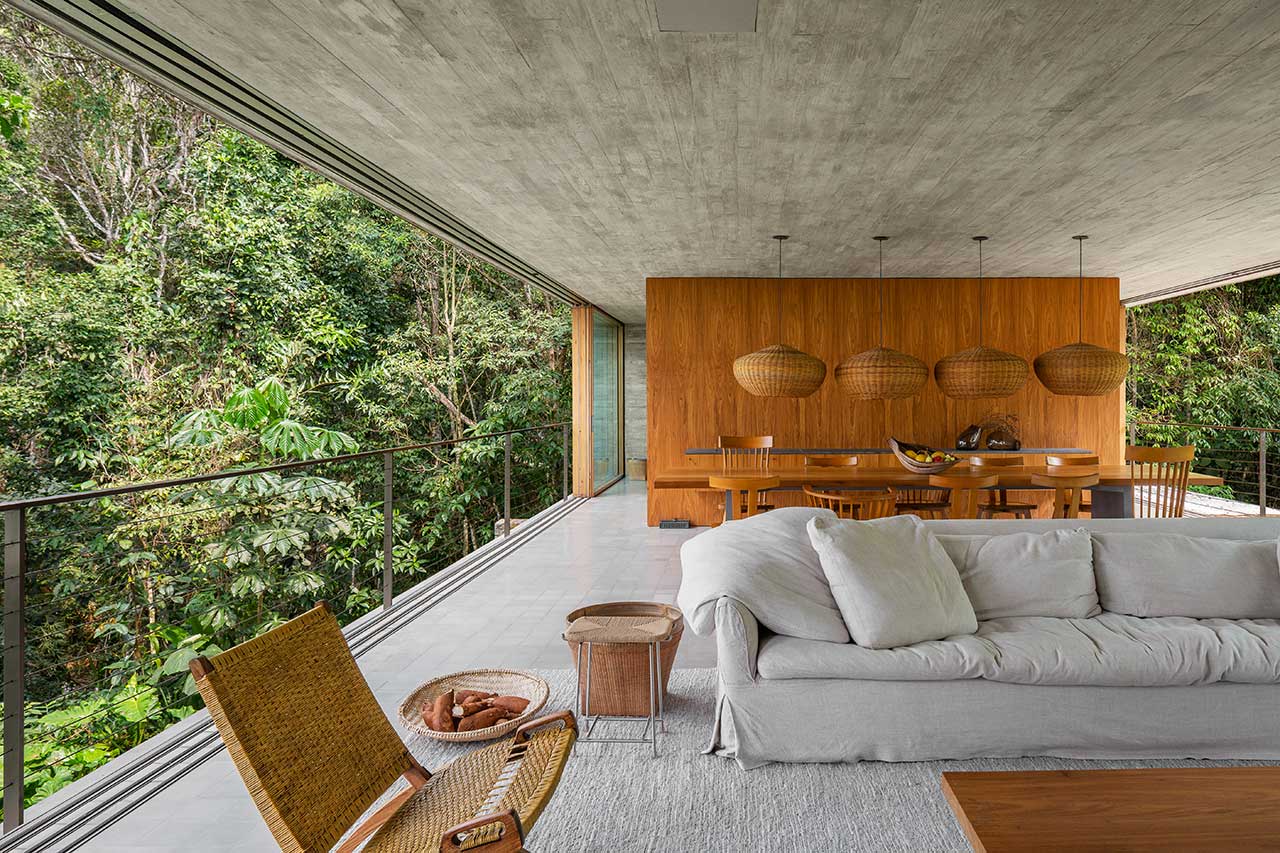 14/26 Photos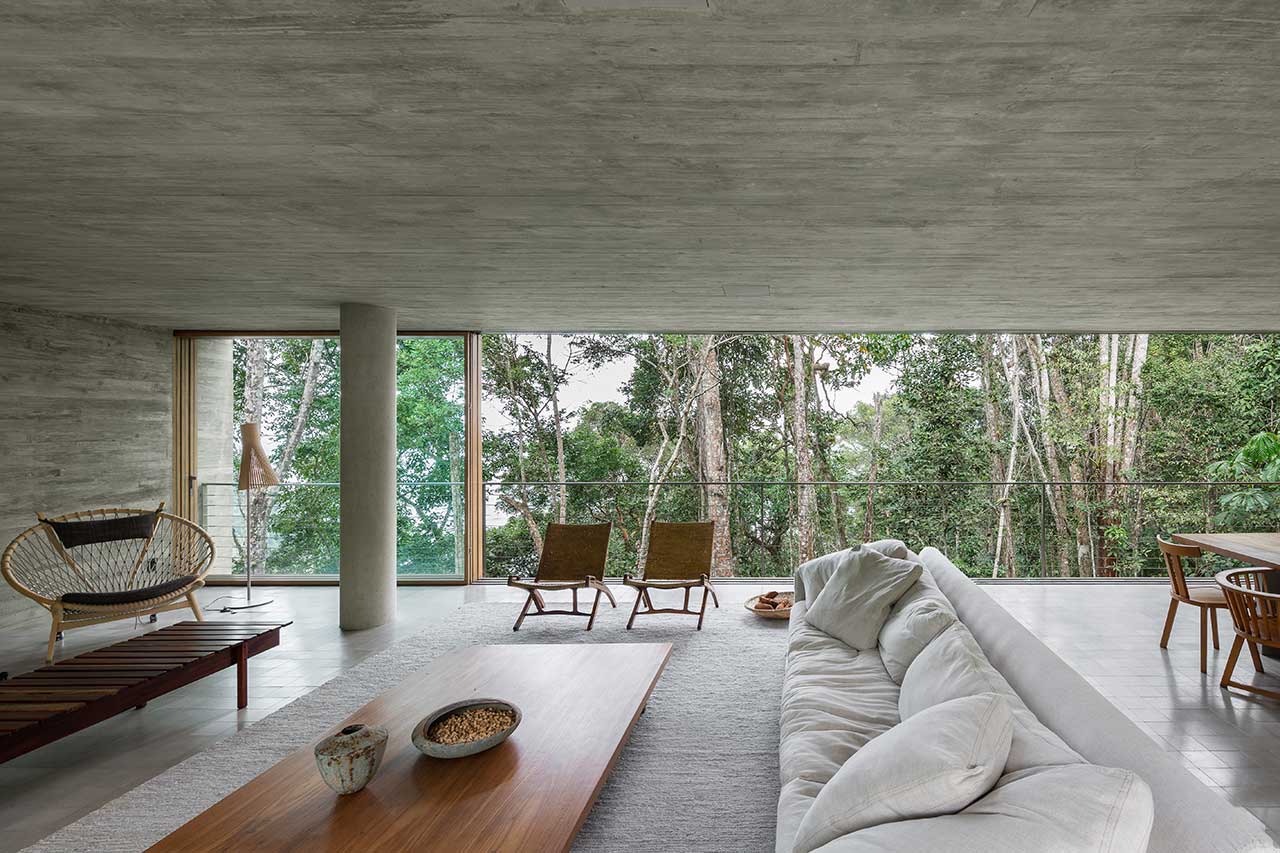 15/26 Photos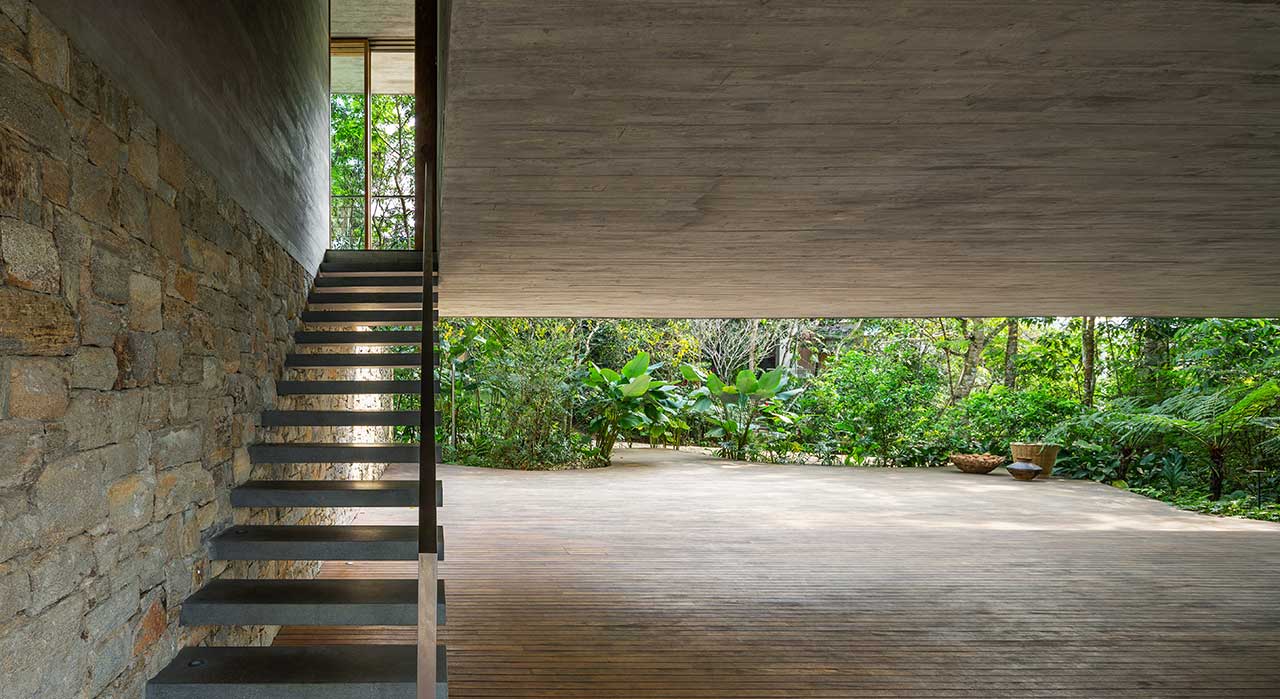 16/26 Photos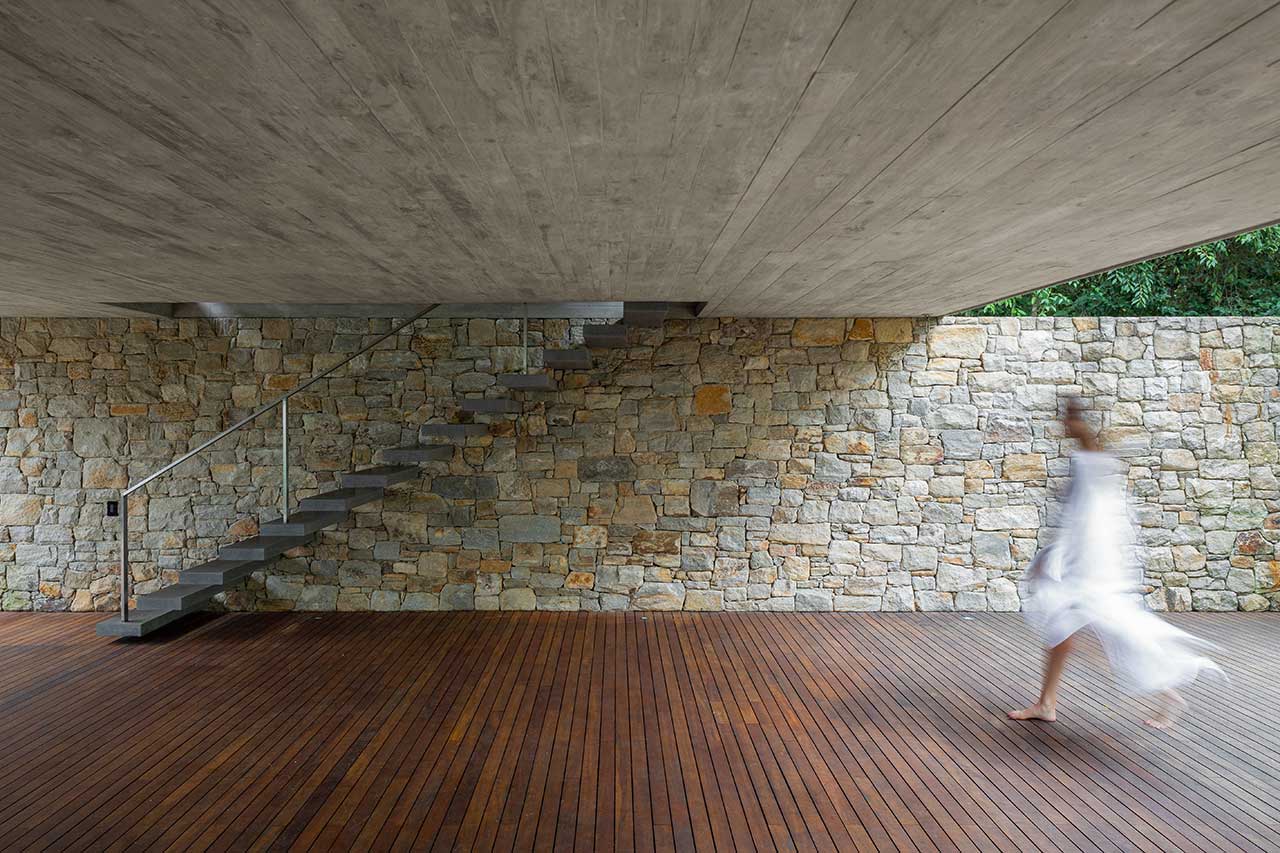 17/26 Photos
18/26 Photos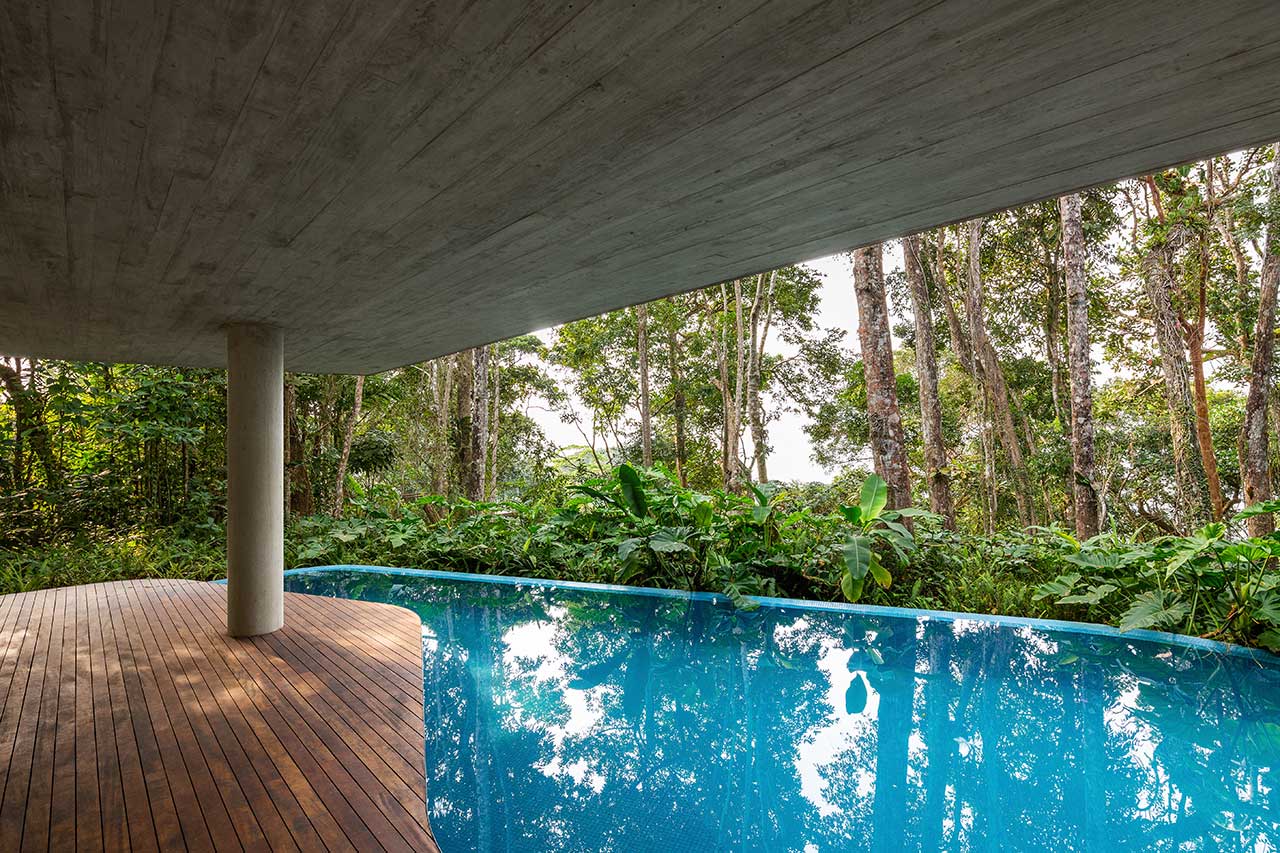 19/26 Photos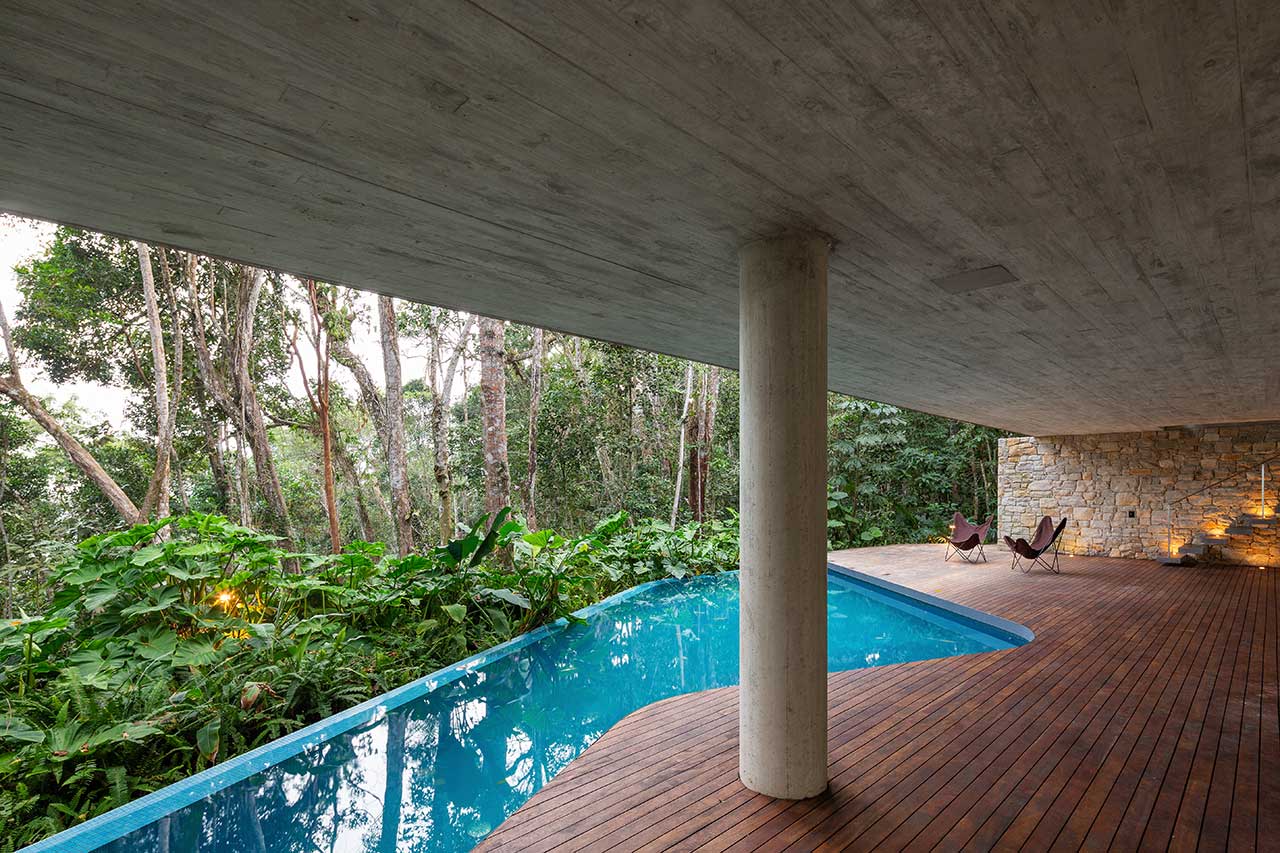 20/26 Photos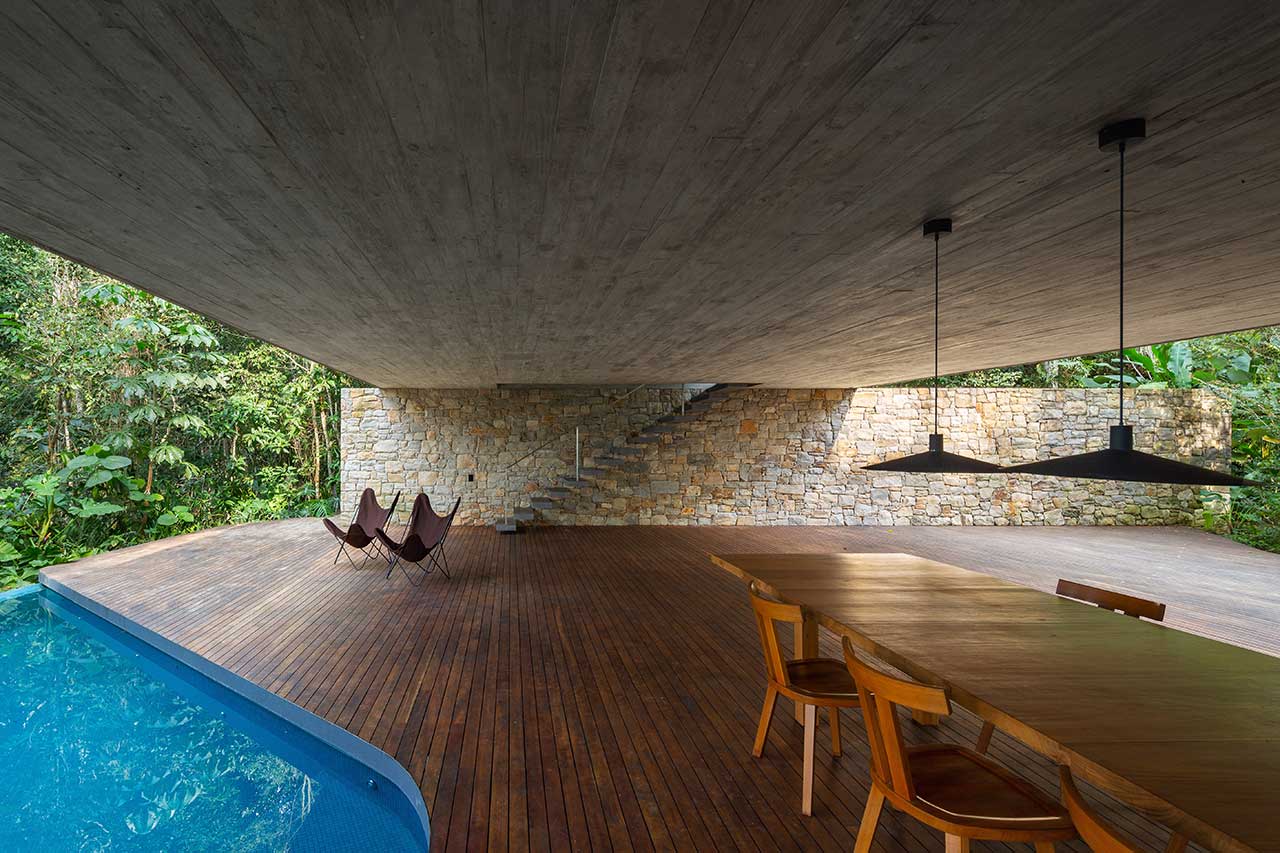 21/26 Photos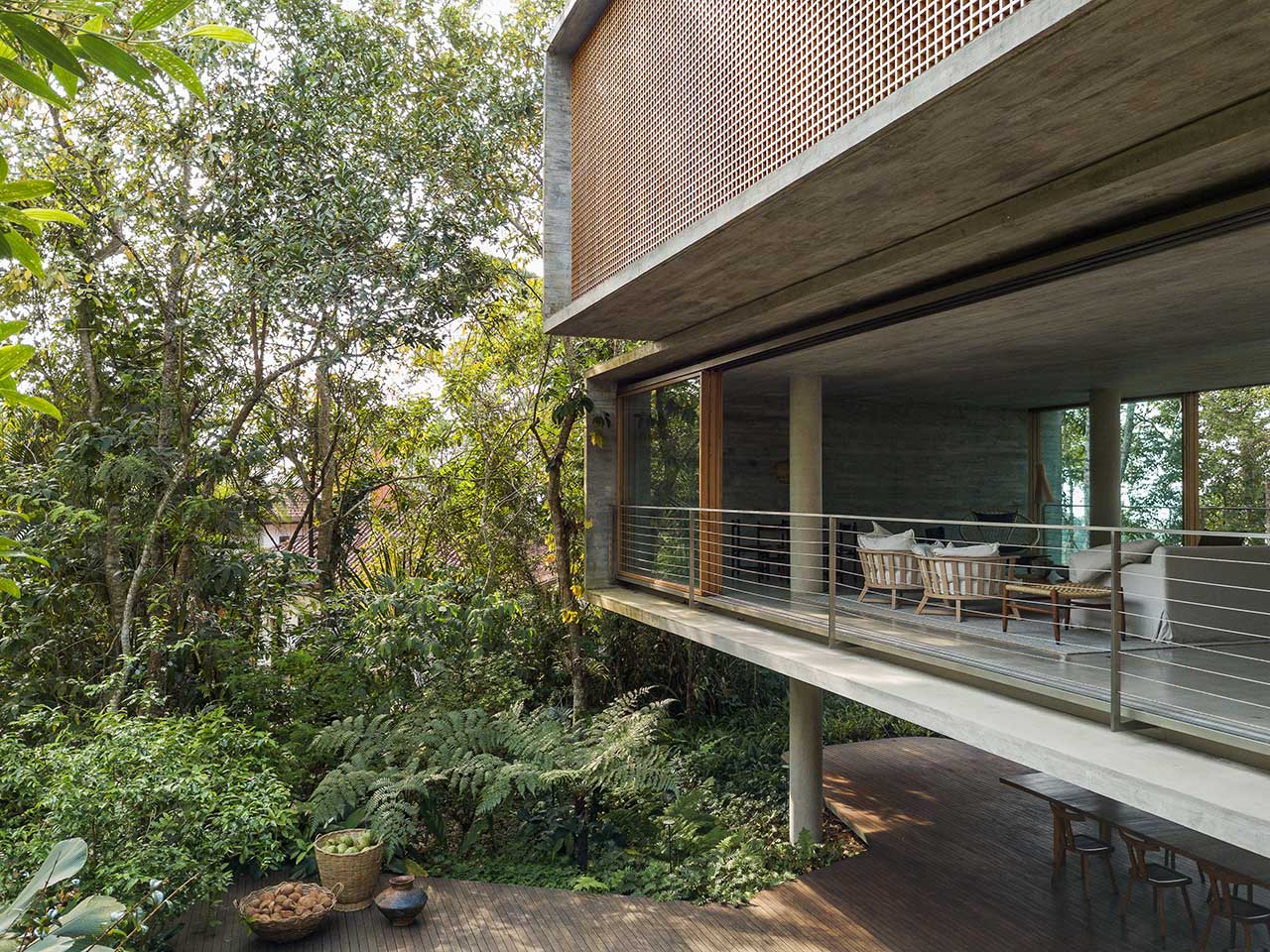 22/26 Photos
23/26 Photos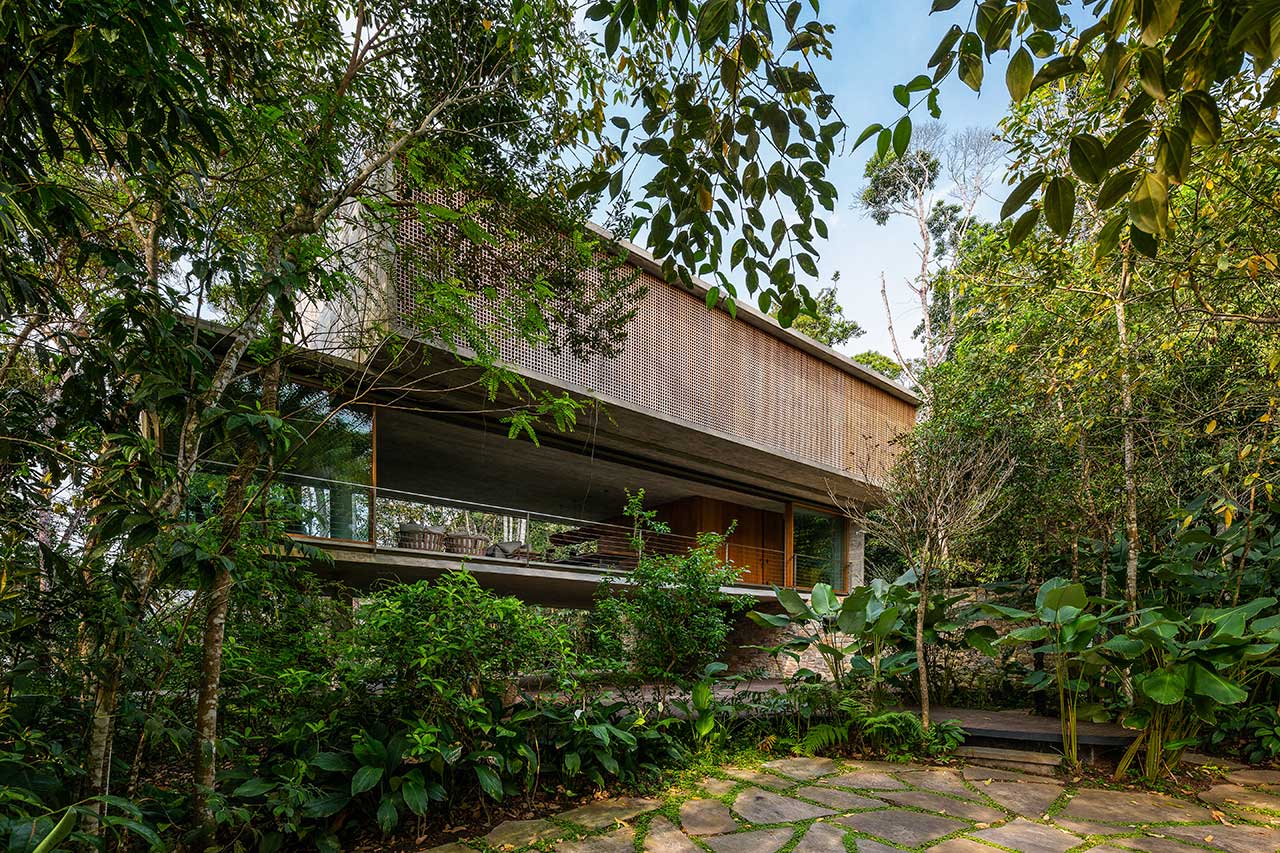 24/26 Photos
25/26 Photos
26/26 Photos
Nestled within the Atlantic Forest on the coast of Serra do Guararu in São Paulo, Brazil, Casa Azul stands as an example of how to build in protected nature without doing it damage. Designed by Studio MK27, this beach house showcases design that respects and celebrates the lush environment it calls home.
At the start, a two-meter protective perimeter was drawn around the Casa Azul's projected footprint to shield the local forest from any construction. The design had to cooperate with strict parameters set by environmental agencies, ensuring the preservation of the landscape's integrity. The result? An ingenious architectural solution that's as much a part of the environment as the trees and coastal breeze.
The house is raised on pilotis giving it the appearance of hovering over the landscape. A massive wooden deck, which seems to be an extension of the surrounding forest, spans beneath the elevated structure. Its organic shape pays homage to the works of landscape architect Roberto Burle-Marx, playing a visual contrast to the sharp lines of the home above. A pool is strategically positioned to partially bask in the sunlight while still maintaining a harmonious relationship with the surrounding landscaping designed by Rodrigo Oliveira.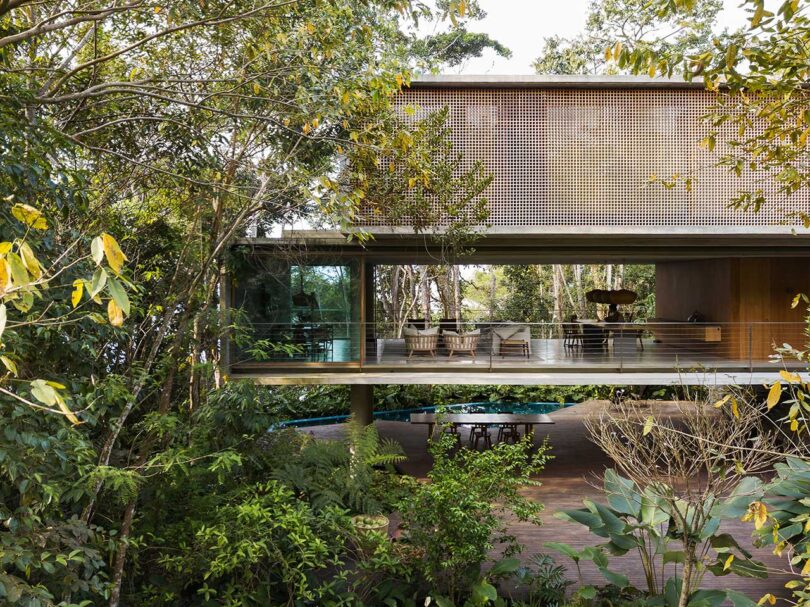 Two staggered volumes seem to float amid the tree canopy, helping to provide shade and surrounding views. The lower concrete box frames views of nature thanks to both sides of sliding glass walls. With the walls open, the barrier between indoors and out is dissolved creating a large veranda. The upper floor aims to be a sanctuary amidst the treetops, housing rooms wrapped in wooden grid panels (muxarabis) that filter the light.
On the ground level, a rustic stone wall acts both a functional separator and a complement to the supporting pillars.
Casa Azul leans towards minimalism in materials and decor, keeping the focus on its surroundings. Textured concrete and warm woods blend together without creating an overwhelming presence in its environment.
With the glass walls open, the communal living space feels like a treehouse.
Photography by André Scarpa.