Casa Colunata is a house that is just downright sexy. From the color palette to the clean lines to the structural curves, it's stunning all around. Designed by the Portuguese studio of Mário Martins Atelier, it overlooks the ocean and the jagged coastline in Lagos, Portugal. The house is a white, mostly semi-circular structure built to make the most of the panoramic views that this house was designed around. The curved part of the structure creates privacy for the outdoor area that houses the pool, without obstructing the site lines.
Can you imagine laying out by the pool?
The monochromatic color palette of the interior is to-die-for. Everything is black and white with gray floors setting off the landscape and blue skies that surround it. The owners of this house must feel like they are on a permanent vacation. Can we join them?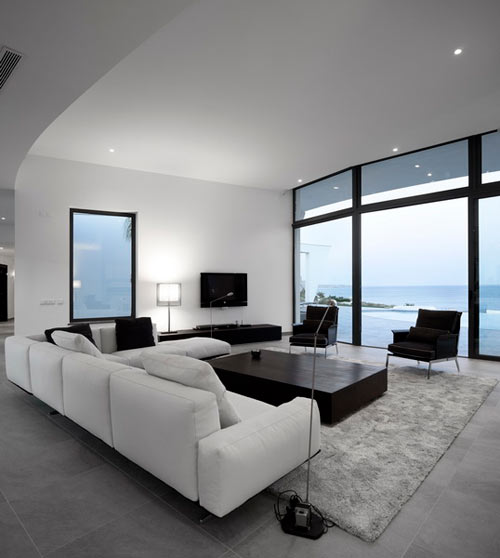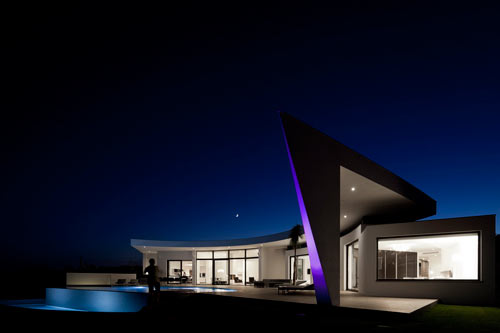 Photos by FG+SG.
[via Contemporist]