Located in Maracaibo, Venezuela, a city where the temperature is generally around 100 degrees all year round, Ferrer & Zraid Arquitectos had their work cut out for them when designing Casa LL2. The 13,300-square-foot residence spans two floors and sits on a 40,550-square-foot compound, giving the homeowners plenty of outdoor space.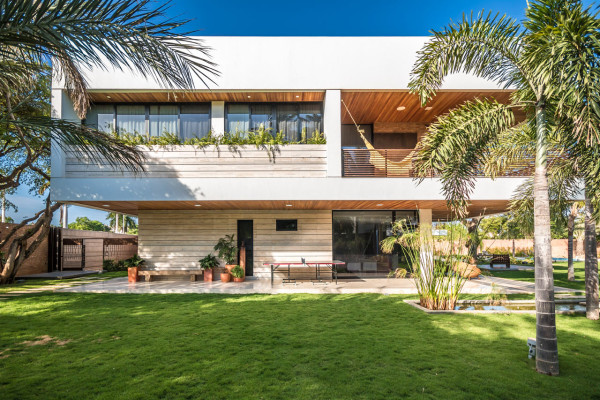 The top floor cantilevers over the ground floor providing plenty of covered space to avoid the direct sun. Other eaves were built-in to offer sun protection, as well. On the exterior, they chose stone, clay brick, and rusted iron to give it a modern, yet classic look that would endure the brutal weather.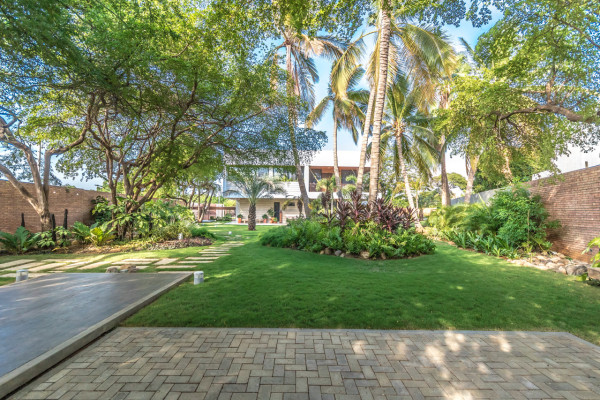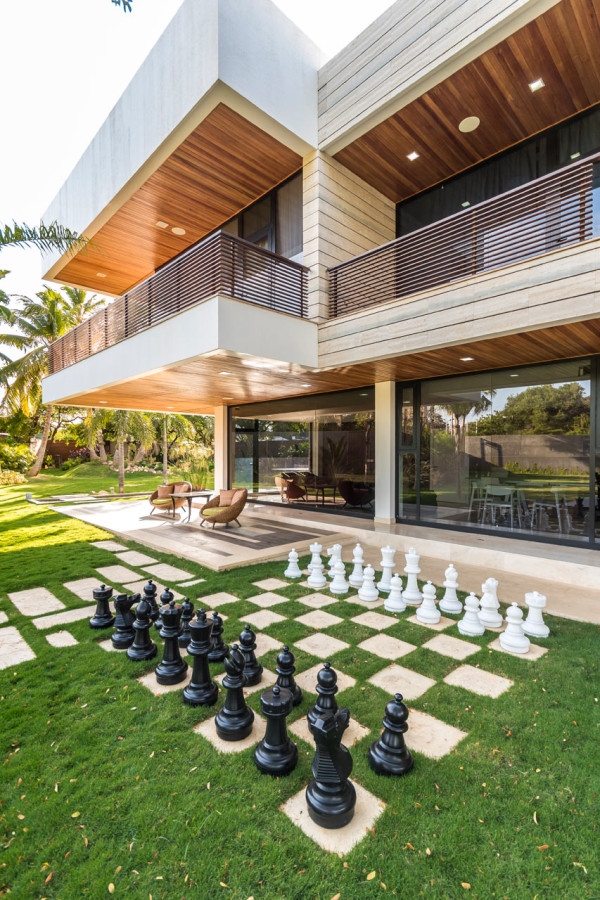 Floor-to-ceiling windows offer views of the tropical landscape. There's even a giant chessboard for outdoor entertainment!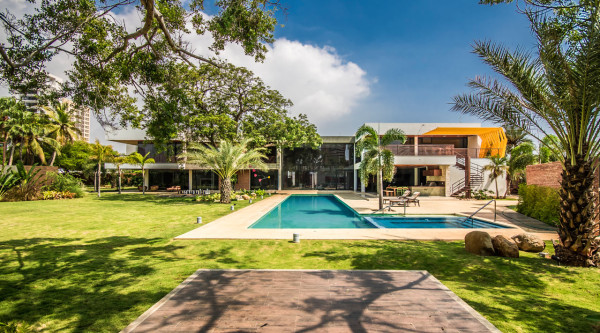 Much of the home's back exterior opens up to the elongated swimming pool.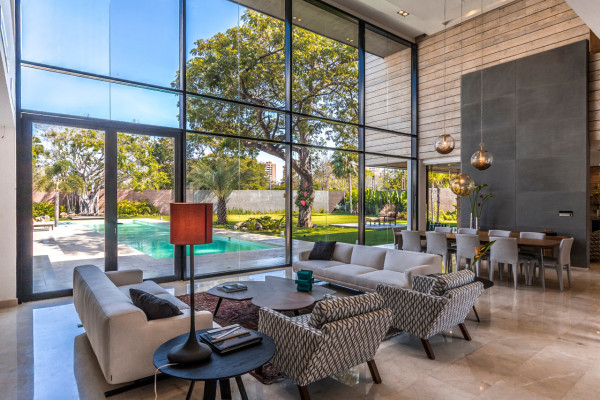 The double height living room connects the two wings of the house, while separating the private and service areas. The grey stone wall acts as the focal point in the dining room, which is dotted with three vintage venetian pendants above the table.
The wooden slats in the main living area were saved from the original house and reused as a divider.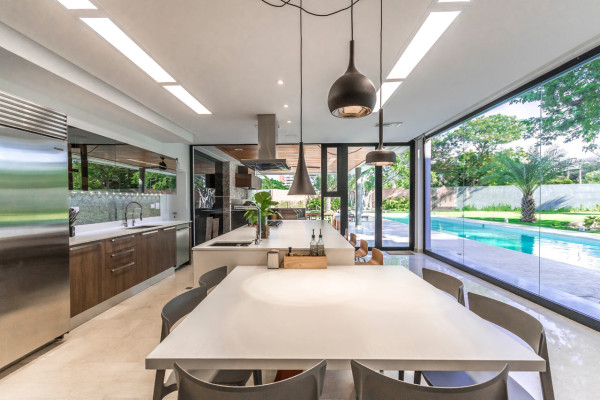 Photos by Luis Alejandro Ontiveros.