It's T-minus less than two weeks until the 50th edition of the annual NeoCon show and we're gearing up to uncover what's new in the commercial design world. The show takes place from June 11-13, 2018 at The Mart in Chicago and will be spread out over five floors. Here's what you can expect + get excited for: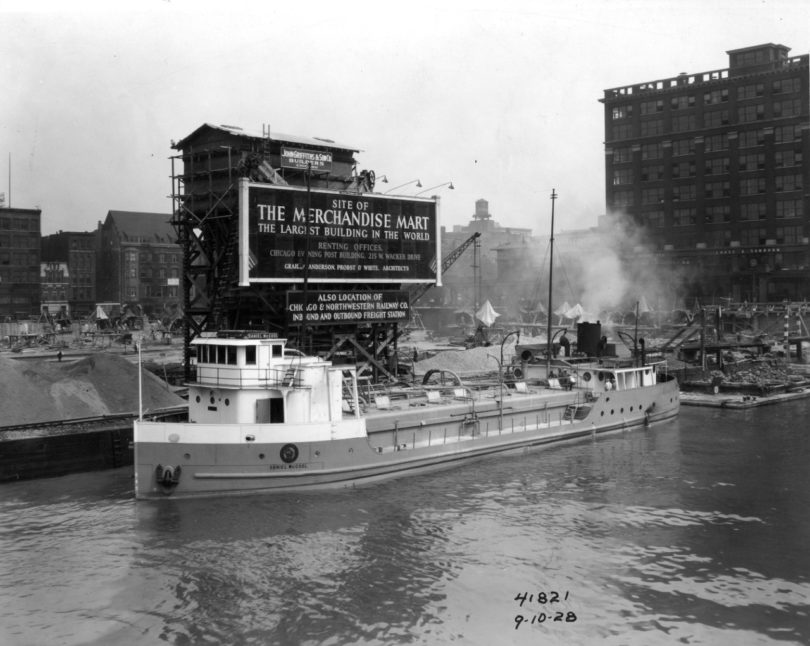 Since its launch in 1969, NeoCon has had a colorful and exciting history, including a terrible fire that destroyed the original site of the first ever NeoCon. To celebrate its 50th anniversary, the show launched the NeoCon blog to rediscover the "people, products and parties that made up the first 49 years of NeoCon."
This year, some of the leading names in design and beyond will be speaking in four marquee presentations (which are free to register), including: Art Gensler (founder of Gensler), Cheryl Durst (executive VP/CEO of the International Interior Design Association), Cindy Allen (Editor-in-Chief at Interior Design), Nick Thompson (Editior-in-Chief of Wired), and Carol Ross Barney (founder and design principal of Ross Barney Architects). They'll be discussing a variety of current and interesting topics like women in design and the future of tech – consider our curiosities already piqued!
Attendees will have over 100+ CEU programs and seminars to choose and learn from over the 3-day course of the show. With the newly redesigned NeoCon website, you can filter specific topics (i.e., Lighting Design, Hospitality, etc.) and see what's available on each day of the show.
So who's all coming to the show? Over 500 companies will be showcasing their newest products and designs in categories like Furniture, Fabrics, Flooring, Interior Building Products, Interior Finishes and Technology. Head up to the 7th floor to check out the nearly 300 exhibitors, including some international, new-to-NeoCon brands like Bretford (USA), Narbutas Furniture Company (Lithuania), DeVorm (Netherlands), Polarmoss USA (Finland), Luceplan USA (Italy), Silence Business Solutions (France) and Mikomax (Poland). Additionally, 10 new permanent showrooms will be making their NeoCon debut: David Edward, Innovant, DARRAN, GMi Companies, LINAK, NappaTile, Segis USA, SurfaceWorks, Trinity Furniture, and Scandinavian Spaces.
If that wasn't enough, there are dozens of displays, installations and lounges to check out. BuzziSpace will be creating a BuzziLounge featuring their workspace-friendly seating and acoustic pendant lights, Jabbrrbox will offer attendees the opportunity to experience their on-demand, "space as service" private workspaces, and Snowsound will have Italian espressos and acoustically-modified quiet zones for those who need a moment of peace.
Interested in attending? Head to neocon.com to register for this special anniversary of the show. We'll see you on the floor!

Design From Around The Web