Recent graduate with an Industrial Design degree from H.I.T, Einat Kirschner conducted a project during her studies, called CeraMetal, that examined various techniques of combining metal powders and ceramics. Both materials have similar processing methods and heating temperatures, so pairing them up was ideal.
The first method (above left) uses magnets to shape iron powder creating unique forms that look like they were taken from underwater. The protruding design seems like it would be fragile to the touch but it's actually strong, thanks to the ceramic material. The final results appear with a slight orange color and that's from the corrosion of the iron powder.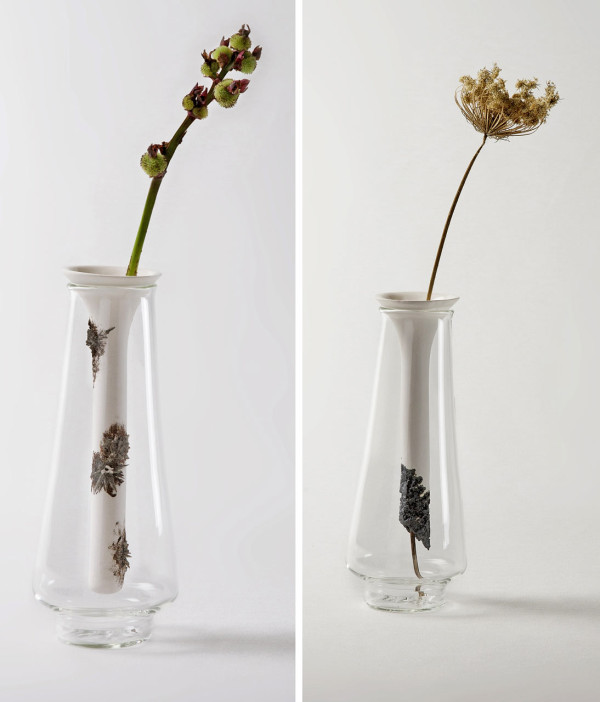 The second method (above right) actually melts copper powder giving the ceramic a look that appears eroded.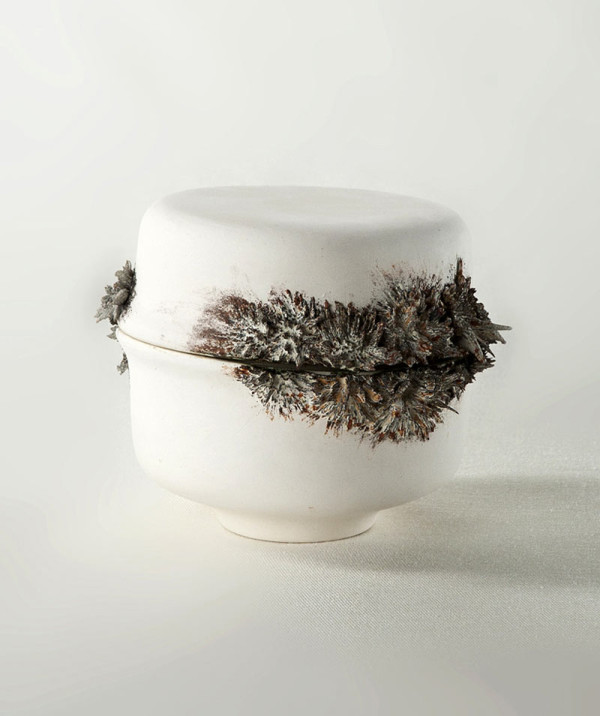 Design From Around The Web