Designer Paul Nederend has turned his fascination for traditional woodworking into a beautiful new seat called Chair Pole.
The chair's wooden frame, which is made of European oak, is created with traditional woodworking techniques and the seat is upholstered using a more contemporary fabric – Hallingdal from Kvadrat (1968).
I love the hard and soft mixture and the bit of texture in the seat. The rounded stick-like wood legs and armrests are very Scandinavian and remind me of architectural elements found in wooden buildings like cabins. Essentially, they're trestles. Overall, it's a very inviting and warm design.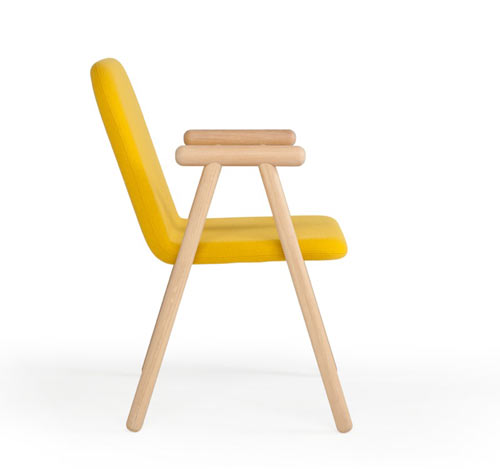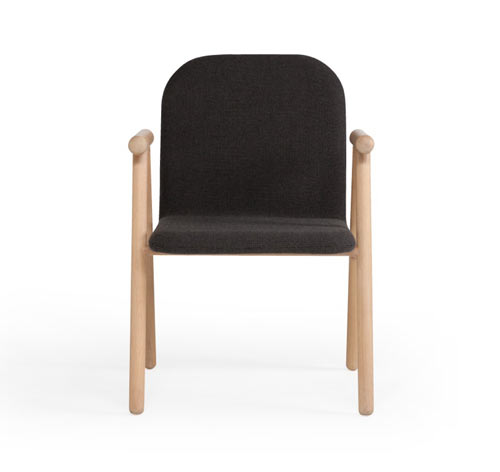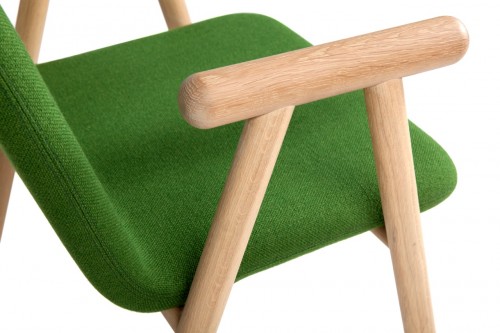 Chair Pole available for purchase through Odesi.