Frame, by Ola Giertz, isn't your average easy chair. It's a rectangular shaped chair that looks to be a three-dimensional picture frame that will "frame" the person who's sitting in it. Designed for Materia, the seat takes a different approach to the chair by letting the user decide how they want to sit, while at the same time, letting them be the focal point in the chair.
Because it has no backs or sides, Frame lets you sit on it like a stool, straddle it and lean back on a side, push it against the wall and use the wall as a back, or you can put two Frame's together to make a larger cocoon to relax in. You're also not obligated to put the chair up against the wall if you don't want to – you can place it in the middle of the room and sit on it facing either side.
The padded frame acts as a sound absorber so it will reduce unwanted noise while you're trying to relax.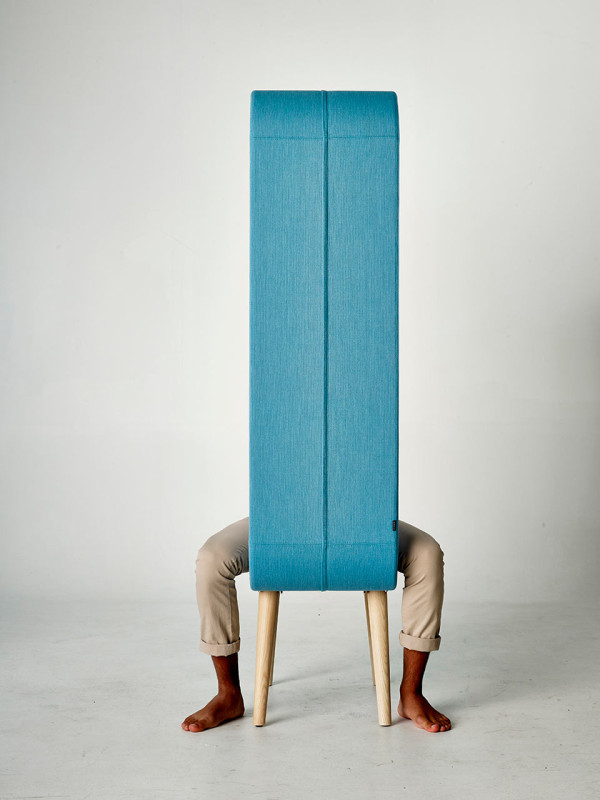 Photos by Carl Magnus Johansson.