Earlier this week, you saw a glimpse at how Chilewich crafts their unique line of textiles and now you can see some of their latest collection. If your home is lacking in colors, patterns and textures, you might want to add a pinch of their offerings. The textile brand's Fall/Winter 2017 collection features a new yarn concept called slub that will give your tabletops a beautiful ombré effect. The brand also debuted a Chilewich EDITIONS collection that are only available in limited quantities.
There are five new collections for the table: Current, Dash, Jewel, Ombré and The Modern.
Current is inspired by the movement of flowing water, which is evident in the pattern lines and colors.
Dash is a jacquard weave inspired by the lines of stitching found in traditional Japanese Sashiko designs.
Jewel uses the brand's new slub yarn which gives the textiles a rippled moiré effect.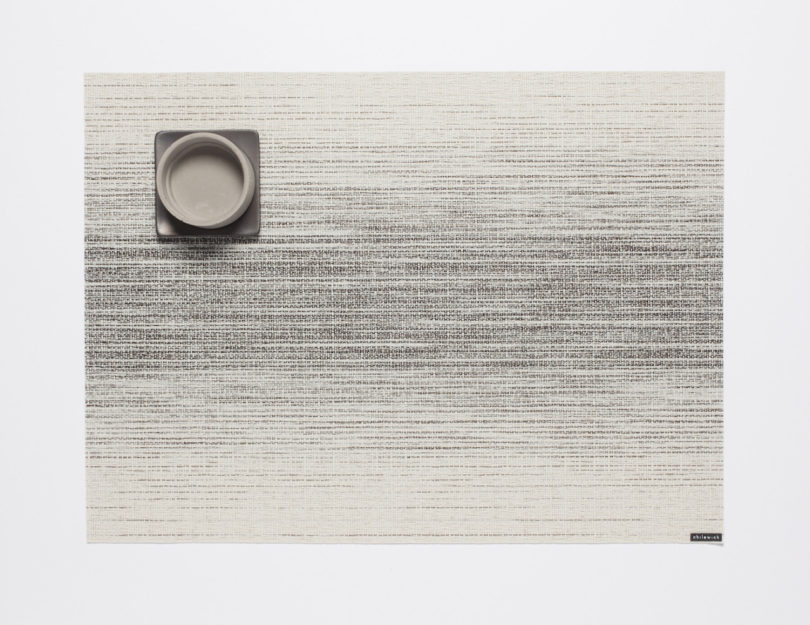 Ombré uses Chilewich's bi-color yarns to create a graduated change in colors.
The Modern isn't made of textiles but is instead made of a vinyl that's been molded into a mesh of geometric shapes.
Last but not least, the Chilewich EDITIONS collection is a series of products that will be produced in limited runs for the designer with a more particular style. The first in the new series is Blocks, which consists of saturated blocks of color on a black textile surface.
To shop the collections, visit chilewich.com.